---

The theme for this year's PRDecoded is Purpose Transformed, the third chapter in the progression of purpose at PRWeek's highest-profile annual gathering. PRDecoded continues to build upon the powerful conversations from last year's first online conference PRDecoded: Purpose in Action while providing ways for the PR community to connect and learn from one another.
View the PRDecoded 2021 agenda here.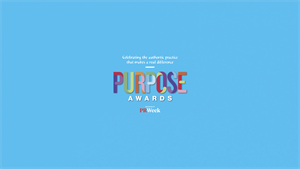 Celebrating the purposeful work that is taking communications to the next level.