---
Wonderful Workplaces in PR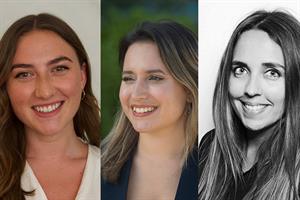 Three communications professionals from Portland share their career highlights and insights.
In partnership with

What is it like to work at...?
Recruitment Experts' Insights
Alexandra Lewington, head of PR & communications at recruitment firm Reuben Sinclair, shares her insights into how the job market is favouring candidates once again and what employers can do to get an edge.
Glean tips for keeping hold of your stellar performers during the bumpy ride of an economic downturn.
From embracing the side hustle to stretching your search, here are some handy tips to help you hire effectively during an economic downturn.

Powered by
Wonderful Workplaces in PR is your hub of insider insight into what it's like to work for various employers in the PR and communications industry.
Find out about the company culture, career development opportunities and job vacancies with some of the sector's exciting places to work. Get a range of career advice and learn from recruitment experts in your sector.
#WonderfulWorkplaces
Browse the latest PR jobs on PRWeek Jobs
Set up an email alert now.