---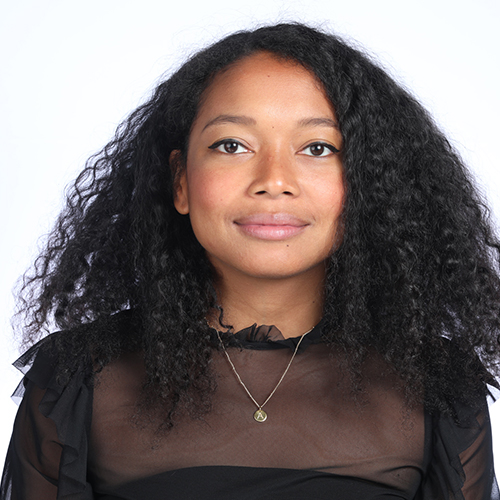 Abadesi Osunsade, VP Global Community & Belonging, Brandwatch
Abadesi was recently included in the Financial Times list of Top 100 Influential Leaders in Tech and Tech Nation's 50 most prominent and influential voices in Tech. She graduated from the London School of Economics in 2009 and wrote for the Financial Times before joining London's tech scene. Prior to her current roles she worked at Product Hunt, Elpha, Amazon, HotelTonight and Groupon where she was promoted after her first 8 months and helped scale her department 5X leading up to their record breaking IPO. In 2016 she published her careers advice book, Dream Big Hustle Hard: A Millennial Woman's Guide to Success in Tech which is rated 5 stars on Amazon. She has been featured in Elle, Stylist, BBC, Forbes, The Times and The Independent.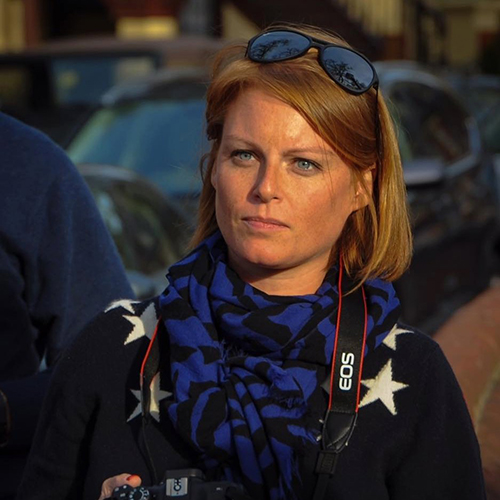 Abby Guthkelch, Global Communications Solutions Lead, Workplace from Facebook
As Global Comms Solutions Lead, Abby Guthkelch is the Comms industry expert for the Workplace team globally. Her focus is on advising our customers on Comms best practice, trends and thought leadership, as well as working closely with our engineering and product management teams specifically with our Comms customers in mind. Prior to Workplace, Abby has held a number of senior level Comms & Marketing roles both in-house and agency side - most recently as the Global Head of Social Media Engagement at HSBC, and Ketchum's UK Head of Digital. Abby has over 15 years' experience as a multi-industry, multi-channel content strategist and was ranked amongst the Top 25 marketing innovators in EMEA in 2017. Outside of work, Abby is an avid traveller and photographer; and will be heading to Japan in October to support her team - Ireland - at the Rugby World Cup.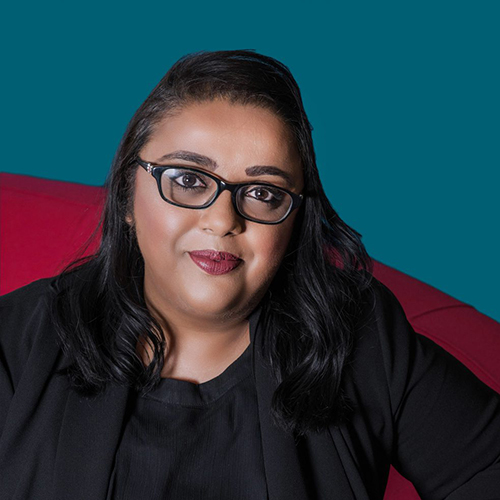 Advita Patel, Director, CommsRebel
Advita is the Managing Director of CommsRebel, an internal communication and employee experience consultancy based in Manchester, U.K. She's also the co-founder of A Leader Like Me, a subscription service helping women from minority groups succeed in their leadership roles.
CommsRebel encourages businesses to take the leap and revolutionise the way they communicate within their organisation by using effective measurement techniques and creative tools. Advita is also a qualified coach/mentor and works with teams and individuals to help them achieve their goals and build confidence.
Advita is a chartered PR practitioner, a Board Director and a fellow of the Chartered Institute of Public Relations.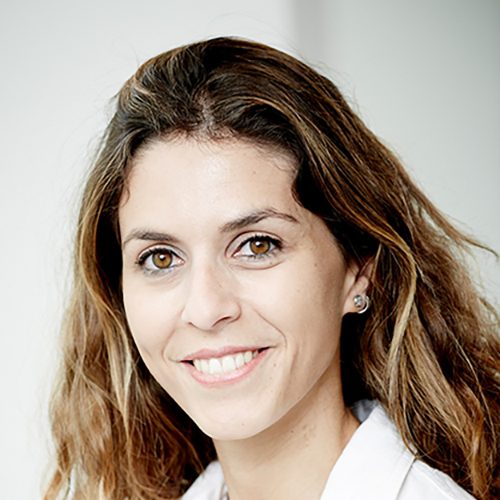 Alba Guerra Recas, Global Internal Communications Director, Puig
Alba has worked in communications for more than 14 years. After starting her career as a journalist, she specialized in the corporate communications field and worked as a consultant for international brands such as Danone, Mattel, Nissan and Novartis, as well as a corporate communications manager at the pharmaceutical company Merck for several years.
Since 2014, she has been the director of global internal communications at Puig, a third-generation family-owned fashion and beauty business which builds distinctive brands with an inspiring story, brands that create experiences that connect with people's emotions. Its brands include Carolina Herrera, Paco Rabanne, Jean Paul Gaultier, Nina Ricci, Dries Van Noten, Penhaligon's and L'Artisan Parfumeur; licenses such as Christian Louboutin and Comme des Garçons Parfums; and Lifestyle fragrances. In 2019, sales reached €2,029 million.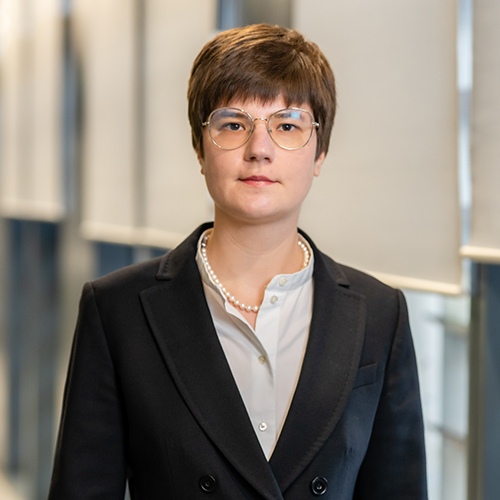 Dr Alexandra Dobra-Kiel, Banking & Capital Markets Insight Lead, Deloitte
Dr Alexandra Dobra-Kiel is the Banking & Capital Markets Insights Lead for Deloitte in the UK. She is also a Guest Lecturer at Warwick Business School. Her expertise includes behavioural science and corporate strategy. Prior to Deloitte, Alexandra worked at Accenture, Accenture Institute for High Performance and Duff & Phelps, where she advised C-suites and Boards.
She is a published author in leading US and European journals (European Business Review, Revue Banque) and gained prestigious prestigious awards and scholarships (Falling Walls, Academy of Management, Swiss National Science Foundation).
Alexandra's expertise in behavioural science has led her to hold several external leadership positions (Advisor at SimpleCyberLife, Member of Ethics Steering Committee at CFA UK). Alexandra holds a PhD from the University of Warwick and a Masters from the University of Cambridge.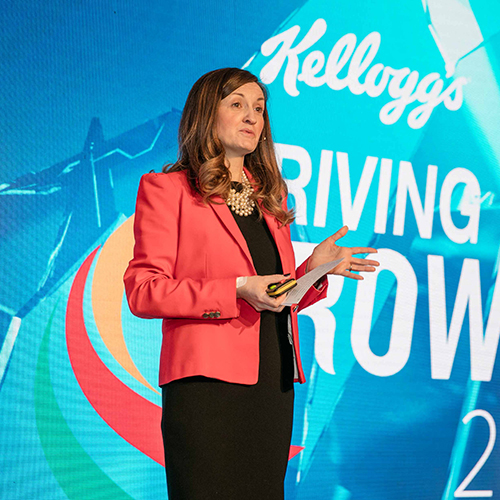 Anne-Marie Kiernan, Head of Internal Communications, Kellogg's EU Corporate Affairs
Anne Marie Kiernan is a seasoned communications professional with over twenty years' experience in a variety of industry sectors. Her passion for storytelling, culture, next generation tools and the future of work make her more than your average communicator. She has first-hand experience of how the role of internal communication is changing and sees both user generated content and partnership with IT as critical enablers for raising the bar in our profession. Anne-Marie has BA in Psychology and MA in Organisational Psychology. She started her career with Accenture, working in their Change Management Practice and while there, frequently led the Communications and Culture workstreams on big change projects, with large blue-chip clients such as An Garda Siochana (The Irish Police Force) AIG, Royal Bank of Scotland, ING, Bank of Ireland and Lloyds TSB. She then moved 'client side' to work for Ulster Bank Group (part of RBS) initially as a HR Business Partner, before progressing into the Head of Internal Communications role for the Retail Network This is where Anne-Marie found her calling. In her time in role, she transformed the approach the network took to employee communications and events and won over many challenging stakeholders to get a seat at the table. She is currently Head of Internal Communications at Kellogg HQ in Dublin Ireland. Together with her team, they are a driving force behind Kellogg Europe's 'Make it Happen' Culture. Anne-Marie is also a regular speaker at industry events and blogs occasionally on the future of internal communications on Linked In. She is a solo mum to Grace who is now seven and lives in Dublin, Ireland with her daughter and Dolly the cat.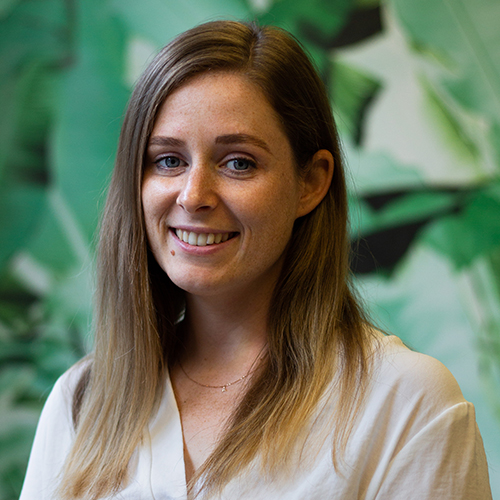 Alice Ackermann, Global Communications Manager, Hostelworld
Alice is Global Communications Manager at Hostelworld Group, the leading global OTA focused on the hostel market. Alice leads the communications function at Hostelworld, including internal, corporate, consumer and financial communications as well as managing hero brand campaigns.
In 2018 Alice established the Internal Communications function at Hostelworld to ensure transparent two-way communication between senior management and colleagues and increase employee engagement. In 2019 Alice ran the first ever all colleague conference in Barcelona – bringing colleagues from all five global offices together for three days to launch the new Employee Value Proposition and to celebrate the company turning 20 Years Young. Alice also managed the comms for 'Even Divas Are Believers' (Mariah Carey stays in a hostel) and launched the app's 'Hostel Speak' function with Phil Wang. Alice is part of the internal Diversity and Inclusion working group, set up in 2020, which she is extremely passionate about.
Before joining Hostelworld Group, Alice managed the Communications Function at BlaBlaCar UK, and prior to this worked in the PR and Brand team at eharmony UK.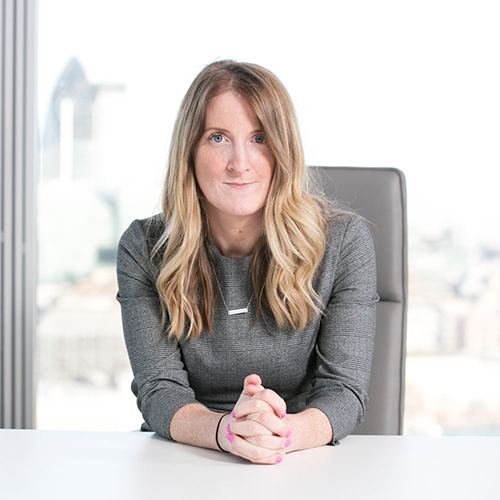 Amy Lawson, EVP, Communications & Events, Sage
Amy is responsible for Communications at Sage, responsible for internal and external communications, including public relations, industry analyst relations and events. She sets the global communications strategy for our team of regional communications experts to engage with all stakeholders, and oversees our events for customers, partners and colleagues.
Previously, Amy was head of the Cabinet Office media operation as a civil servant for the UK government and was Head of Communications for Channel 4 News, where she was responsible for protecting and promoting the reputation of the national news programme, its journalism and its presenters.
You can follow Amy on Twitter @amyllawson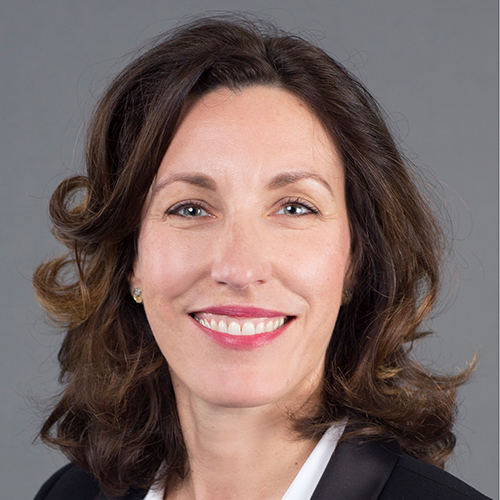 Bessie Kokalis, Vice President, Global Internal Communications, Philip Morris International
Bessie heads up PMI's global internal communications team at Philip Morris International (PMI) based in Lausanne, Switzerland. Her focus is to engage the 77,000 employees across the organization as PMI transitions its business toward better alternatives for adult smokers on the road to delivering a smoke-free future. In her 14-year career with the company, she's worked in multiple functions including research & development, sales, and communications. Before joining PMI, she worked as a healthcare consultant and as a linguist. She studied French literature and political science and holds an MBA.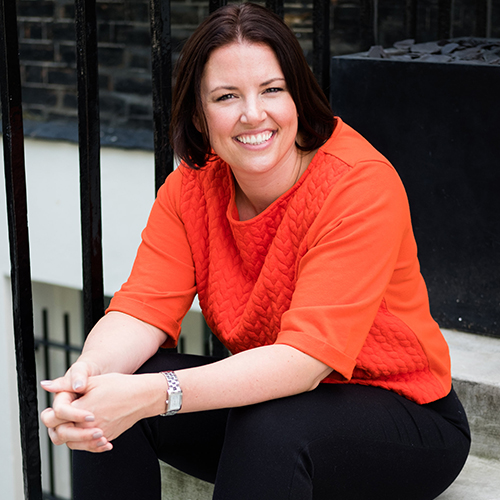 Jenni Field, Founder & Business Communications Strategist, Redefining Communications
Jenni Field has over 16 years' experience in communications, specialising in helping organisations go from chaos to calm; working with organisations to help them understand how to get teams to work together better and operations to work more efficiently.
Everything Jenni does starts with insight and having set up communication functions in pharmaceutical, hospitality and advertising industries, she is an expert in ensuring alignment between the communication and business strategy.
Jenni is a fellow of the Chartered Institute of Public Relations (CIPR), she is a Chartered practitioner, and qualified in internal communications.
Jess Lonsdale, Internal Communications Director, Virgin Media
Jess is a passionate, commercial and strategic leader, who shapes cultures for businesses so people feel they belong, where they love to work, and where they are able to thrive to deliver great results. Jess spent ten years with the Virgin Group. In May 2019 Jess joined the Virgin Media team as Internal Communications Director where her team are responsible for ensuring their 20,000 strong workforce have the right information, at the right time so they can excel in their roles and bring the Virgin magic to their customers. Before Virgin Media Jess was an Executive Director at Virgin Care. In her capacity as an Executive Director, Jess was MD of Virgin Care's private business, helping to shape the Group five-year strategy.
Whether it's running culture-changing leadership programmes, transforming internal communications, or embedding brand Purpose into the day to day, Jess is passionate about making a real difference to people's lives. It's what gets her out of bed in the morning and what gives her the drive to push boundaries, challenge the status quo and change business for good.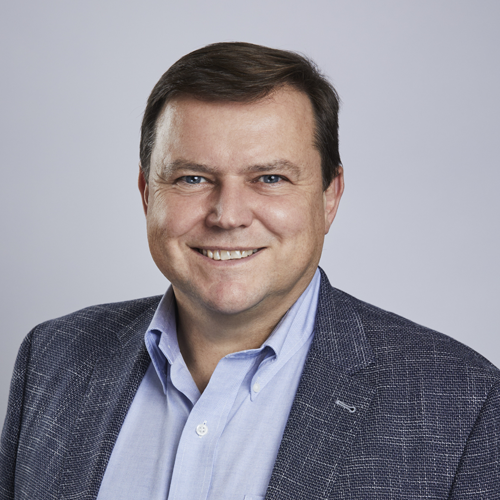 Julian Hunt, Vice President, Public Affairs and Communications, Coca-Cola
Julian Hunt joined Coca-Cola European Partners (previously Coca-Cola Enterprises) in 2011 as Vice President of Public Affairs, Communications & Sustainability for GB. In this role he is responsible for all aspects of CCEP's internal and external communications, as well as its sustainability and Government affairs programmes. Before CCEP, Julian was Director of Communications at the Food and Drink Federation where he helped to steer the industry through many challenging debates, not least on public health. Before that, Julian was Editor of The Grocer magazine. In June 2013 he joined the Board of OPRL Ltd, the organisation which runs the packaging recycling information scheme in Great Britain. He is proud also to have supported the work of other organisations including the School Food Trust, FareShare and GroceryAid.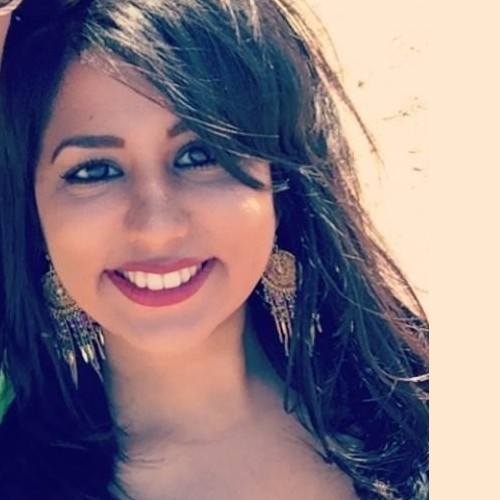 Kiran Bolla, Head of Internal Communications and Engagement, Environment Agency
Kiran is Head of Internal Communications at the Environment Agency, the largest arm's length body within the Department for Environment, Food and Rural Affairs. She leads the team responsible for shaping the organisation's internal communications strategy, delivering fast-paced incident response to major flooding and environmental hazards, and creatively engaging 11,000 employees across the UK. Most recently, she's been heading up the communications strategy for the EA's Coronavirus response to ensure the safety and wellbeing of colleagues at home, in the office, or out in fields and labs.
Prior to this, Kiran led on organisational culture at the BBC and Ministry of Justice, winning two internal communications awards. Starting out in publishing, she began her communications career at the Houses of Parliament, delivering high-profile internal communications to MPs, Peers and staff through the 2017 General Election and EU referendum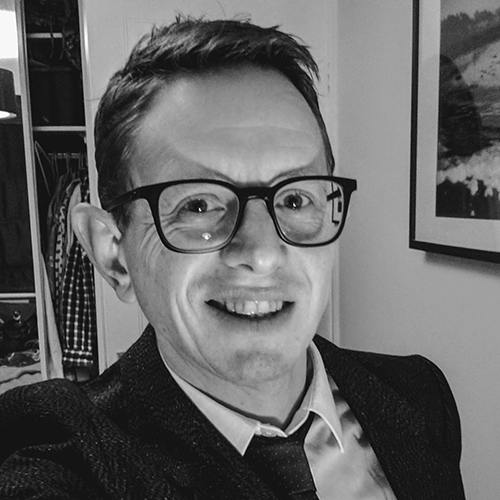 Matthew Batten, Director of Communications, Church in Wales
I'm an experienced communications and engagement professional with a passion for helping churches thrive. I'm currently the Director of Communication and Outreach at the Diocese of Llandaff, Church in Wales. I head a team who lead on digital communication and transformation as well as outreach and engagement in social justice. Prior to this I specialised in employee wellbeing, internal communication and organisational development for a leading UK nursing union.
I have a degree in Religious Studies and Masters in Theology. I'm also a member of the Chartered Institute of Public Relations and Institute of Internal Communication.
I live in Cardiff and I'm a proud Welshman. When I'm not working you'll find me socialising at the theatre or a live music gig.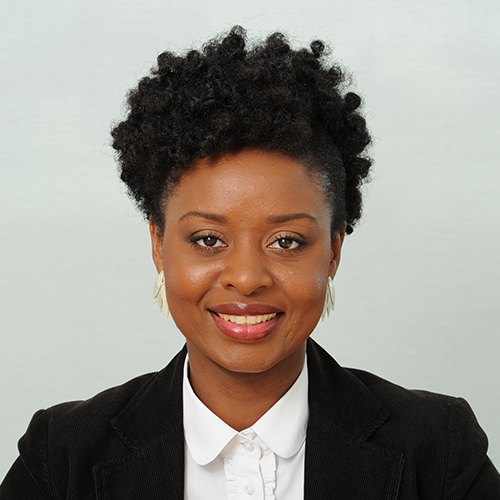 Nana Berchie, Global Head of Internal Communications & Engagement, Arcadis
With 18+ years of leading mixed discipline teams through highly complex scenarios - buyouts, CEO changes and profit warnings – I'd say I'm. a versatile marketing communications, engagement and change specialist. My approach and ideas are always adaptable within matrixed organizations and fast paced transformations. I believe success comes from inspired teams and providing strategic direction that still fosters creative thinking.
I'm a naturally curious person and my happy place is when I'm studying culture, human behaviour and group dynamics. Perhaps that's why I believe you can't be strategic and engaging if your not running towards challenges (with a plan) to influence stakeholders and elicit behavioural change. In direct comparison, my two children run our household. You'll most often find me at a zoo or exploring puddles.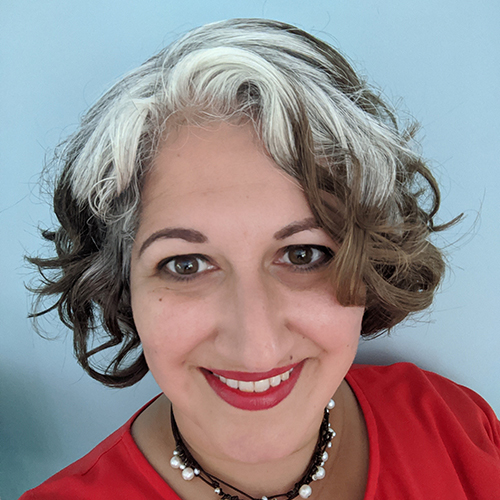 Naomi Jones, Communications Director. SUEZ
As Communications Director for SUEZ, Naomi has responsibility for both the communications and marketing teams for the UK and Sweden. From starting her career in agency life working in public affairs, she became a specialist in sustainability communications, crisis management and corporate communications, with experience spanning industries from retail to banking. In 2009, she became SUEZ group's youngest ever head of department, aged 28.
Naomi has been instrumental in numerous projects during her 11 years at SUEZ, including increasing SUEZ's media share of voice in the waste management sector from fifth, to first position. In 2015, she project managed the group's rebranding and repositioning in both the UK and Scandinavia, and has overseen the employee engagement programme resulting in the company being awarded the Sunday Times Best Companies' 'Best 25 Big Companies to Work For' accolade in 2018 and again in 2020, for a predominantly operational and dispersed workforce.
Natalie Baxendale, Internal Communications and Events Business Partner, Dixons Carphone
I began my career in internal communications in 2014 at Dixons Carphone, working within the Retail Operations team on operational communications to our vast and dispersed retail estate. I moved over into the strategic communications team in 2016, working with the team on the launch of 'Facebook at Work' as it was called back then. I progressed into my current role, IC Business Partner for our internal channels and events in 2018 and have been the Chief Workplace Officer for Dixons Carphone ever since. My current role focuses past Retail, looking at the organisation as whole to understand how we can connect with all of our colleagues, and how we can provide them a voice to engage and interact with their colleagues at Dixons Carphone via our internal communications channels and our internal events.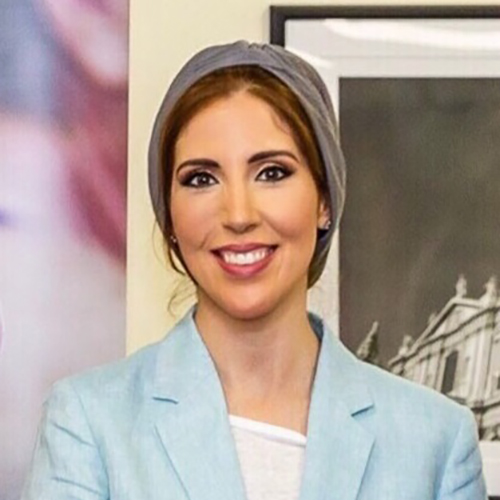 Noha Al Afifi, Director of Marketing and Communications, Arthritis Action
Noha is the Director of Marketing & Communications at UK charity Arthritis Action. She has over 15 years' experience in marketing, communications and public relations. She has worked across various sectors, including telecommunications, higher education, nonprofits, and healthcare, both in the UK and abroad. Noha has over 10 years' experience of measuring and evaluating marketing and communications activity, to demonstrate the positive impact of internal and external communications on business growth and success. She is also a Trustee of National Voices, a coalition of health and social care charities working towards person-centred care.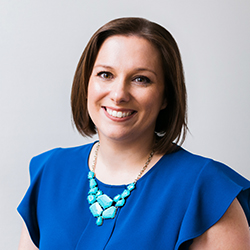 Rachel Miller, Director, All Things IC
Rachel Miller is an internationally recognised authority on internal communication. Through her business, All Things IC, she advises professional communicators via training, consultancy and mentoring. Her clients include ARM, BBC, LEGO, NHS, HSE, Telefonica and Transport for London. She's taught 2000 Comms pros via her in-person and Online Masterclasses and written her popular blog since 2009. Rachel is a Chartered PR professional and Fellow of both the Institute of Internal Communication and Chartered Institute of Public Relations. She's a regular keynote speaker whose thoughts have been featured in a number of best-selling PR books. You can find her on Twitter @AllThingsIC or her website www.allthingsic.com.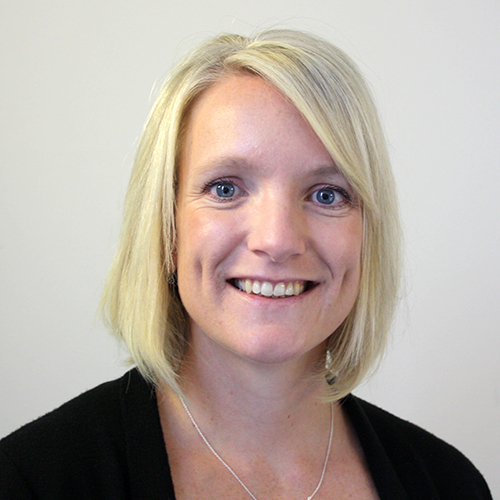 Rebecca Murch, Head of Internal Communications, Bristol Clinical Commissioning Group
Rebecca started her communication career in financial and corporate PR before making the move into internal communication and employee engagement. She has extensive experience working with Boards and advising at Executive Director-level, delivering strategic communications and large-scale change campaigns. For the last five years she has worked in the NHS, in both commissioner and provider organisations engaging with staff through periods of change and supporting the development of organisational culture through various programmes of work. Rebecca is passionate about giving employees a voice and creating values led cultures, supporting staff to be the best they can be.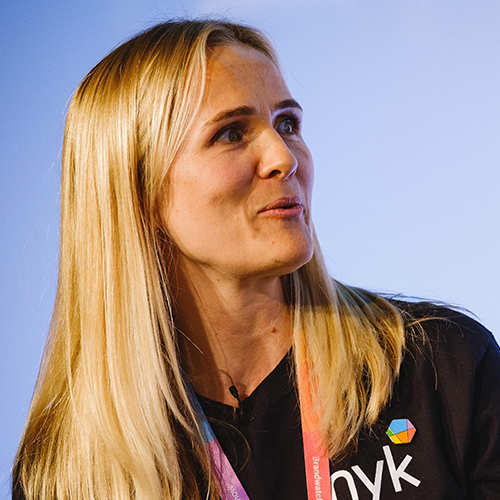 Vic Miller, VP of Global Comms, Brandwatch
Vic is VP of Global Comms at digital consumer intelligence company Brandwatch. She has 20 years of communications and marketing experience, working in a mix of agency, in-house and consultancy roles, including MD at B2B agency Man Bites Dog.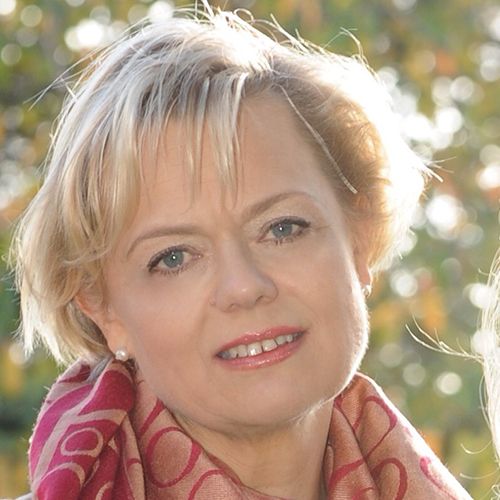 Vicki Davies, Director of Internal Communications, Highways England