---
The latest interviews, features and research together with PRWeek's key projects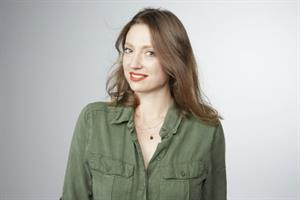 The Pool's fashion and beauty editor talks saintly fashion PRs, keeping advertorials relevant, how the data stacks up and the popularity of underwear.
More …

Ask the ebullient former CEO of Sainsbury's what he really thinks about PR and he refuses to answer. "I reject the premise of your question," he says, "because there's an inherent negativity to it."

Clare Hieatt, the managing director of UK jeans-maker Hiut, says her company competes with bigger brands via smart social media and 'brand purpose'.

It slid into public consciousness on a conveyor belt of modernity in the late 1990s, helping to bring Japanese food to the masses. Yet YO! Sushi's CEO Robin Rowland maintains that the brand remains just as innovative today.

Who were the grumpiest grumps in PR-land this year? Find out the answer, and much more besides, in Flack's Alternative Awards.

The PR industry in Ireland is experiencing a revival following the recession and is feeling the benefits of being the only English-speaking Eurozone country, attracting big multinationals, says Lorna Jennings, MD at Hanover Dublin.

This is a prime moment for Japan's PR industry to redefine its role as arbiter and communicator, says APCO Worldwide's Seiko Indo.