---
The latest interviews, features and research together with PRWeek's key projects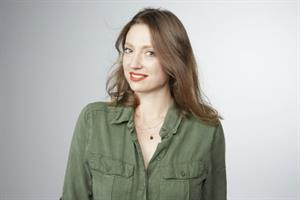 The Pool's fashion and beauty editor talks saintly fashion PRs, keeping advertorials relevant, how the data stacks up and the popularity of underwear.
More …

Ask the ebullient former CEO of Sainsbury's what he really thinks about PR and he refuses to answer. "I reject the premise of your question," he says, "because there's an inherent negativity to it."

Clare Hieatt, the managing director of UK jeans-maker Hiut, says her company competes with bigger brands via smart social media and 'brand purpose'.

It slid into public consciousness on a conveyor belt of modernity in the late 1990s, helping to bring Japanese food to the masses. Yet YO! Sushi's CEO Robin Rowland maintains that the brand remains just as innovative today.

Hungary may be going through a period of political change and market disruption, but there are still plenty of opportunities in the mature comms market.

We're looking forward to seeing all of our Breakfast Briefing readers tonight at Cipriani Wall Street for the PRWeek Awards. I'll be at table 47 if you'd like to stop by and say hello.

Morocco is experiencing a resurgence following its re-entry into the African Union and expansion of its energy interests, says Zeeshan Masud from Djembe Communications.