---


Here are 40 reasons the communications and PR industry is ready and more than able to take center stage among the marcomms disciplines. These women come to the table with new, innovative ways of doing business and are helping define their companies as sought-after employers of the future. They are mentors for women on their teams, creating a solid foundation of leaders for years to come.
---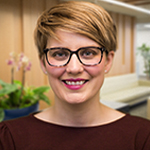 Lesley Backus
SVP, partner, director of planning and branding group, FleishmanHillard
Bridge builder. Creative thinker. Compassionate listener. All describe Lesley Backus, partner and director of FleishmanHillard's planning and branding practice group.
In less than seven years at FleishmanHillard, Backus rocketed from account supervisor to the youngest member of the leadership team at the agency's St. Louis headquarters, where she oversees a multimillion-dollar team of brand strategists behind integrated communications campaigns for a wide range of brands including Monsanto, Udi's Gluten-Free, Fossil, Panera, and Epic Games.
Backus was instrumental in developing "Soulsmithing," an innovative approach that looks beyond a company's purpose to uncover its "soul," which has allowed FleishmanHillard to attract a new breed of clients. Her efforts to pinpoint the drivers behind audience behaviors helped Udi's build a loyal community of followers that transformed the brand from a niche player to a global powerhouse.
Much as the product she created, Backus is all about soul, something colleagues says she demonstrates in everything she does — from attacking complex and challenging client issues to mentoring young professionals, trying new experiences, and volunteering on the board of a nonprofit fighting to provide women with affordable access to birth control.
When protests erupted in Ferguson, Missouri, in 2014, Backus was the first to step forward and ask how the firm could lend a hand and help repair the community. Backus is a planning pioneer whose creative thinking continues to push the boundaries for a communications agency.
---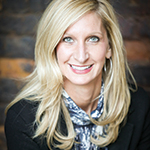 Julie Batliner
President and managing partner, Carmichael Lynch Relate
Under Julie Batliner's direction, Carmichael Lynch Relate is a success both with clients and employees.
In her first year as president of Carmichael Lynch Relate in 2016, Batliner's instinctual ability to build outstanding client relationships and lead smart, results-driven campaigns generated an unprecedented 40% growth for the agency and won new clients including Truvia, Marvin Windows & Doors, and Stacy's Pita Chips.
Under her direction, the agency has also seen significant organic growth as Batliner furthered the expansion of the agency's content and creative offerings and helped spearhead an agency rebrand that integrated the agency with Carmichael Lynch advertising to create an integrated proprietary, collaborative business model. As managing partner, Batliner now oversees the direction and leadership for both Carmichael Lynch Relate and advertising agency Carmichael Lynch.
Carmichael Lynch Relate is attracting top-tier talent while employee turnover rate is at its lowest point in the agency's history. It has 33% more women in leadership positions than it did two years ago and is attracting and retaining a more diverse talent pool than ever before. In a recent employee survey, 100% of respondents say they would be "likely to recommend our agency as a great place to work."
A role model for working parents, Batliner is committed to their success in the workplace and has implemented family-friendly workplace benefits. In addition to numerous other industry awards, she was named the 2016 Working Mother of the Year by She Runs It.
---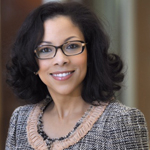 Traci Otey Blunt
President of RLJ Entertainment's Urban Movie Channel
Political junkie and fashionista Traci Otey Blunt is a true Washington insider. Over her more-than-20-year career, Blunt has led public relations and public affairs campaigns for corporate, political, and nonprofit organizations.

In the fast-paced world of politics and government, Blunt served as a media specialist on Capitol Hill, with the District of Columbia government, and in mayoral, state legislative, gubernatorial, and presidential campaigns. She was national deputy communications director and national director of African-American media to former Secretary of State Hillary Clinton during Clinton's 2008 presidential campaign, served as a communications director during the 2008 Democratic National Convention, and was communications director for the Tennessee-coordinated campaign during the Gore-Lieberman 2000 presidential campaign.

The veteran marketing, communications, media, political, and public affairs specialist joined RLJ Entertainment in November 2014 as EVP for corporate marketing and corporate affairs, overseeing the company's investor relations, corporate marketing, and public relations as well as the development and promotion of Urban Movie Channel, the company's newest proprietary digital streaming service.

Blunt serves on the board of the International Black Film Festival, the African American Mayors Association Business Council, The Spectrum Circle, and the College of Public Service and Urban Affairs Board of Advisors at Tennessee State University. She recently served on the boards of Malaria No More and the National Black Caucus of Local Elected Officials Foundation.
---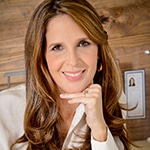 Natalie Boden
Founder and president, Boden
Armed with a deep understanding of the U.S. Hispanic consumer, Natalie Boden has built Boden into an award-winning cross-cultural communications agency.

Since its founding in 2006, the agency has become an award-winning source of creative cross-cultural campaigns for some of the leading brands in the world, including Target, McDonald's, Pepsi, United Healthcare, and Delta Dental.

By fully understanding the digital fluency of Hispanics and their impact on society, Boden helped create Escucha, a Hispanic Brand Newsroom that blends social listening, influencer and consumer engagement, and analytics. The proprietary service delivers real-time social intelligence of the U.S. Hispanic segment that can be turned into actionable insights for driving conversation and building advocacy.

Boden has been a force for showing brands the importance of investing in Latinas. Last year, she partnered with QuestMindshare to launch Latina SmartPurse, an innovative research initiative focused on the Hispanic female in the U.S. that takes a deep dive into the modern Latina consumer, her influence, and what she expects from brands when making purchasing decisions.

Deeply passionate about empowering women and girls, Boden sits on the Latina Advisory Board of Girls, the premier advocate for girls in the U.S. from whom a portion of the company's annual profits is donated to Las Pequeñas Rosas, an orphanage for young women, in her native Honduras. Boden was one of the first supporters of summits like Latinas Think Big and We All Grow, which are dedicated to the empowerment of women, particularly Latina entrepreneurs.
---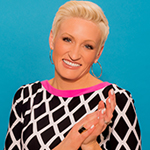 Amanda Brinkman
Chief brand and communications officer, Deluxe
Deluxe Corporation was a century-old brand in need of a reboot. The $2 billion publicly traded company — rooted in a history of making paper checks — had evolved to offer marketing services for small businesses, but it needed a way to tell consumers its new story.

Deluxe found the perfect communicator in Amanda Brinkman, a champion of a pioneering "marketing for good" approach that focuses on how brands can improve the world around them while also improving their bottom line.

At global ad agency Fallon, Brinkman worked on the launch of the BMW Films, a groundbreaking marketing campaign that revolutionized content marketing before the advent of YouTube. Brinkman also founded UnitedHealth Group's internal agency Carrot.

As the chief brand and communications officer at Deluxe, Brinkman was convinced that Deluxe would have a bigger impact if it deviated from typical corporate strategies and focused on people and the power of small businesses.

"Small Business Revolution," a documentary series celebrating small businesses through mini-documentaries and photo-essays, was the first phase of the campaign. Brinkman also created, produced, and stars in the company's acclaimed "Small Business Revolution — Main Street" series, which chronicles how Deluxe is helping transform small towns and their small businesses with $500,000 revitalizations. The series streams on Hulu and co-stars Shark Tank's Robert Herjavec.

The modern content-marketing approach yielded Deluxe incredible brand awareness with more than 2 billion impressions and more than 1,000 news stories to date.
---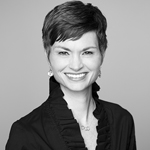 Amy Cheronis
MD, Chicago, MSLGroup
Among her peers, Amy Cheronis is known as both a catalyst and a connector. She's a team builder who has spent her 20-year career bringing people, agencies, and communications approaches together.

At Leo Burnett, Cheronis helped create and grow the agency's in-house communications team to a 22-person-strong force operating in more than a dozen markets. Cheronis was instrumental in elevating the role of communications within the organization, earned a seat at the global leadership table, and ensured that communications remained paramount to the organization.

Following the merger of the Leo Burnett PR Newsroom and the Leo+ billable PR practice with MSLGroup's growing consumer and corporate practice in Chicago, Cheronis was named managing director of the MSLGroup.

In this position, which merges her role with Leo Burnett with her new responsibility for MSL's Chicago office, Cheronis focuses on team integration, interdependence of the disciplines, and collaboration. A professional who fully understands the rapid evolution in the communications industry, Cheronis helps teams demonstrate the tremendous value of the public relations function in that mix.

"In an industry with increasing pressures and expectations, Amy leads with her heart," says Ron Guirguis, CEO of U.S. operations for MSLGroup. "She inspires her team to always be at their best, both inside and outside the office."
---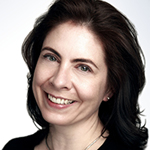 Annalise Coady
President, Twist Mktg
There's not much Annalise Coady can't accomplish. For the past decade, she has been a steady agent of change in PR, establishing and building businesses or transforming underperforming offices and teams globally.

"Annalise is not only an exceptional global strategist, but also an innovator," says Steve Milton, group campaign director, Tesco. "In particular, Annalise integrates data, insight, and analytics with her experience as a business leader to drive change and growth."

At Fleishman-Hillard UK, Coady grew a joint venture with Herald PR into a successful PR technology practice group by increasing the team's revenues by 50% and margins by 25 points in 18 months. Tasked with stabilizing Fleishman-Hillard's San Francisco operation, Coady moved it from negative margins to one of the highest-performing offices in the network with a margin of more than 25% in two years, as well as stabilized staff turnover by increasing team morale, and drove top-line revenue. She also established the West Coast social media and digital practice. At her next two international postings in Dubai in 2010 and Canada in 2011, both offices had their best growth year ever.

After joining W2O Group in early 2013 as the global technology leader charged with transitioning a solely healthcare-focused agency into a multipractice player, Coady checked that box within two months and moved on to taking responsibility for the fastest-growing agency in the W2O Group, Twist Mktg, while maintaining her global practice leader role. Coady recently introduced the Social Commerce Summit to London, doubling attendance in one year, and cementing the agency's place in the Social Media Week London agenda.
---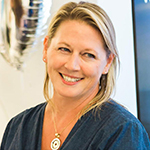 Virginia Devlin
Founder and president, Current Marketing
Virginia Devlin founded Current Marketing in 2006 with a single client and strong passion to finding new ways to connect brands.

Today, Current is a $12 million Interpublic Group agency with more than 55 team members in five U.S. markets and 14% revenue growth in 2016.
Devlin, the agency's president, is known for her commitment to creating award-winning work, delivering superior client service, establishing long-term partnerships with clients, and cultivating a best-place-to-work culture.

Devlin started Current on a four-day work schedule, setting the tone from day one for a flexible environment that values personal time and inspiring the next generation of marketing professionals. She is an active client counselor, employee mentor, and team cheerleader for her staff.

Last year, she rebranded with a new positioning — Marketing for Real Lives — that energized the team and excited clients and prospects. She also launched an influencer marketing practice named Akela (after the alpha wolf in Jungle Book), bolstered the team with new account, creative, and strategy hires, and won significant pieces of new business from clients including Heineken, Mary Kay, Megabus.com, Munchkin, Radio Flyer, and Willow Breast Pump, which had a big showing at CES 2017.

An active supporter of WE.org, an international charity that inspires children to achieve their fullest potential as agents of change, Devlin and her family traveled to Kenya to help the organization build a school.
---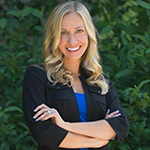 Sarah Engel
CMO, DynamicAction
Whether successfully piloting a retail technology company from "below radar" to the home page of TechCrunch or leading communications and public relations agency alignment for Travelocity, Sarah Engel approaches her work as a relationship builder.

After spending a decade and a half building some of the world's most notable brands, Engel was recently promoted from DynamicAction's SVP of global marketing to CMO.

Engel's brainchild, the DynamicAction Retail Index series, has become a go-to resource for retail reporters across the world and includes mentions in AP, Reuters, CNBC, WWD, Fox Business, Forbes, Financial Times, and other leading business publications. She recently led marketing and communications efforts around DynamicAction's $15 million series-B round of funding and alliance agreement with Accenture.

Earlier in her career, Engel founded Elegant Disruption, a boutique strategy and marketing communications firm specializing in branding, digital change management, marketing innovation, marketing communications, and public relations leadership. The firm's B2B and B2C clients included Match.com, Travelocity, and retail software company eCommera, which Engel has led through a $41 million round C-funding announcement and a comprehensive rebranding to the global name of OrderDynamics.

From being a top finishers in her age group at a recent Warrior Dash to doing pro-bono public relations and marketing work for St. Jude Children's Research Hospital, Engel is passionate about making the world around her a more positive place.
---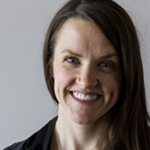 Tricia Ewald
EVP and director of account management, Olson Engage
Over nine years, Tricia Ewald built Olson Engage's Wrigley account from project work on two brands into one of the agency's largest accounts. Olson Engage is now Wrigley's U.S. AOR, handling the confectioner's entire brand portfolio, along with internal communications, corporate affairs, and crisis and issues.

Ewald began her relationship with Wrigley while at Dig Communications in 2007, where she quickly grew the confection giant's business with the agency. Olson's work for Wrigley brands such as Orbit, Extra, and Skittles has won national honors including PRWeek's 2016 Product Brand Development Campaign of the Year, five Effies, and six SABREs during Ewald's tenure leading the business. Now EVP and director of account management at Olson Engage, Ewald is known as a strategic thinker who always puts client interests first.

"Simply put, Tricia is one of the smartest people I've ever worked with," says Caroline Sherman, VP of corporate affairs, Mars Food North America. "She is strategically minded, has an invaluable gut instinct, and offers a holistic perspective that I and our business' senior leaders rely on. She's a trusted partner. With her input and collaboration, we've created and launched better, more effective programs that have an impact on our business," says Caroline Sherman, VP of corporate affairs, Mars Food North America.
---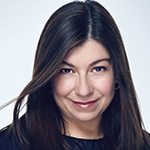 Jennifer Gottlieb
Chief client service officer, W2O Group
Whether clients seek a key analytics partner, an integrated digital and communications agency, or fully integrated AOR, Jennifer Gottlieb is a go-to resource. Her laser focus and devotion to clients enable her to deliver the right solutions to drive business outcomes and successes.

Before landing her role as W20 chief client services officer, Gottlieb launched Twist Mktg, the largest of four agencies under the W2O Group umbrella. As president of Twist, Gottlieb nearly tripled revenue during her three-year tenure.

Since joining W2O, Gottlieb's focus on business development (both organic growth from long-term clients as well as new opportunities) has been integral to the growth of the agency from a $7 million biotechnology startup in San Francisco to the $122 million global marketing and communications consultancy the company is today.

Charged with creating a New York presence for W2O, Gottlieb not only opened the new office, but she also grew it to more than 150 employees making it the largest of the W2O Group offices. As the firm grows, Gottlieb's role has evolved to take on more challenging and strategic responsibilities.

"Jennifer has been laser-focused on driving W2O's phenomenal growth," says Anita Bose, head of client and business development, W2O Group, "and consistently challenges herself, me, our teams and clients to produce A+ — or nothing — work that breaks through the noise and drives business results."
---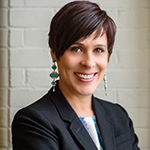 Darlene Hollywood
Principal, Hollywood Public Relations
For nearly 20 years, Darlene Hollywood has helped consumer packaged goods, technology, literary, and not-for-profit companies gain market visibility through thoughtful public relations programs.

She, along with a small staff of experienced media relations pros and event planners, sets the strategic direction for how clients' stories are pitched, placed, and measured.

Hollywood opened her own agency, Hollywood Public Relations, in 2011. Five years later, the agency has 11 full-time employees and was recently named by the Boston Business Journal as one of the fastest-growing private companies in Massachusetts owing to its 150% revenue growth over the past three years.

Her work with clients such as Honeywell, Summer Infant, Samsonite, NECCO, Boston Private Bank, and Harvard Business School's online learning initiative, HBX, have earned the agency more than 23 industry awards. Hollywood is also a proud sponsor of the agency's nonprofit clients, including Jett Foundation and Norwell Visiting Nurses Association and Hospice, to which the agency contributes pro bono work, including attending and contributing to a number of the organizations' fundraising events.
---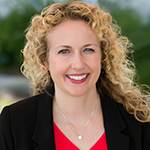 Sarah Huoh
Senior director, global communications, Edwards Lifesciences
In her 15-year career in PR, Sarah Huoh has ridden in an LAPD squad car on the streets of Hollywood, toured the insides of the heating and cooling systems at the Staples Center, spent days riding shotgun in trash and recycling trucks in Orange and San Diego Counties, and watched in a sterile cleanroom while experts sewed lifesaving heart valves by hand.

When it comes to executing strategic communications for such clients as the Los Angeles Police Protective League, Sempra Energy, Waste Management of Orange and San Diego Counties, and Edwards Lifesciences, Huoh is willing to go the distance.

In her role as senior director of global communications at Edwards Lifesciences, Huoh and her team coordinated the announcement of new clinical data on Edwards' most advanced transcatheter heart valve, which can be implanted without open-heart surgery and is one of the most talked-about innovations in cardiac medicine and changing the way many heart valve patients are treated. Her team broke new ground for Edwards when it spearheaded the launch of Edwards' corporate Twitter handle, @EdwardsLifesci.

A trusted partner to many leaders around the global company, Huoh also handles crisis and strategic communications challenges. "Sarah tends to follow the 'listen, absorb, speak' rule," says Amy Hytowitz, EVP and group head of Los Angeles Health at Edelman, "and is thought of as an active listener and sound counselor from those around her including the executive leadership team of her organization."
---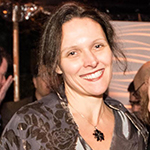 Christine Johansen
PR manager, Cisco
Cisco PR manager Christine Johansen says the best preparation for her career in high-tech PR were the years she spent as the fifth grade editor at Weekly Reader, the news magazine for children, where she explained complicated current events in terms that 10-years-olds could understand.

The experience came in handy when Johansen helped transform the public perception of Cisco's Collaboration business. Once an industry darling for inventing the HD office video category with the introduction of TelePresence, Cisco's Collaboration business took a downturn in 2012 and experienced 10 consecutive quarters of flat or declining revenue.

Tapping into newly appointed Cisco executive Rowan Trollope's focus on simple, beautiful products and a better user experience, Johansen's team elevated the portfolio's visibility in the media and energized business buyers by connecting Cisco to places and applications they love. Big hits included Jimmy Kimmel Live's use of Cisco video to interact with celebrity guests and prominent placement of Cisco TelePresence in the box office hit The Martian .

Johansen recently executed a major launch event with Apple-like flair in San Francisco that attracted more than 1,200 analysts, media, partners, customers, and industry VIPs. Coverage reflects Cisco's push to revolutionize the way people meet by putting an end to "meetings that suck." Reporters consistently commend Cisco's ability to open up new markets via the company's "coolest product ever" and empower customers through "ease of use and magical simplicity."

The results speak for themselves. Cisco has delivered on seven consecutive quarters of growth.
---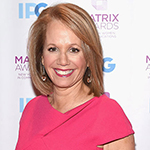 Liz Kaplow
Founder and CEO, Kaplow Communications
Liz Kaplow, founder and CEO of Kaplow Communications, is a consummate brand storyteller.

Kaplow founded her company in 1991 on the belief that storytelling is the best way to connect brands with consumers and has grown the business from a startup to an agency of 75 professionals with five offices in the U.S. and Canada and a blue-chip client roster that includes Target, Microsoft, Shiseido, and Marriott.

Kaplow broke new ground by creating a social and digital division at the agency well before most of the industry saw the opportunity in the changing communications landscape and her "one story, told many different ways" strategy has succeeded in ensuring that clients' stories reach consumers at every touch point.

In late 2016, Kaplow made its first acquisition, creative services firm Mayday to solidify the agency's ability to offer fully integrated campaigns. Her commitment to innovation has attracted top professionals from broadcast, publishing, and digital to the agency's ranks.
---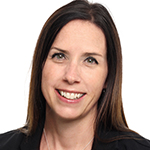 Grace Leong
CEO, Hunter Public Relations
When Barbara Hunter founded Hunter Public Relations in 1989, her first hire was Grace Leong.

Now CEO and managing partner of Hunter Public Relations, Leong has carried on Hunter's legacy at the agency, helping lead through nearly two decades of uninterrupted growth, including double-digit growth in 2016.

The agency is now the second-largest food and beverage–focused practice by billings among U.S. public relations agencies and is regularly ranked among the top 20 consumer-focused PR firms in the country.

Under Leong's leadership, Hunter has added clients in the wine and spirits industries and expanded expertise beyond food and beverage to health, beauty, home care, and consumer products industries. In 2015, Leong was integral in orchestrating the deal that led to MDC Partners acquiring a majority partnership interest in Hunter.

Leong's strategic marketing communications counsel to national consumer brand teams and CMOs within Fortune 100 companies including Kraft Foods, Mondelez, Johnson & Johnson, Post Foods, Campbell's, and 3M has driven the evolution of Hunter into new services, territories, and industries.

In honor of her mentor, Leong established the Barbara W. Hunter Fellowship, which gives outstanding students from the University of Delaware the chance to begin their career in NYC. The agency also has a strong internship program that has placed more than 75 students in paid positions within the company since 1995.
---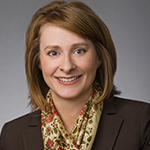 Dee Martin
Partner, Bracewell
Dee Martin has earned her chops navigating the complex federal legislative landscape for her clients.

Founder and co-head of the Policy Resolution Group, the government relations and strategic communications practice of the law firm Bracewell LLP, Martin started at the firm only days before 9/11 and one of her first tasks included helping to prepare and present a report for the Washington Airports Task Force and the region's congressional delegation on the merits of reopening Reagan National Airport, which had closed following the attacks. Days after her report, the airport re-opened for business.

Since then, Martin continues to handle complex and prominent issues for a variety of industries and clients, providing integrated advice that coordinates the political, legal, and public affairs components necessary for success in the nation's capital.

As an attorney, Martin assists clients in responding to agency inquiries, guides them through congressional investigations, provides policy-based support for organizations facing high-profile litigation, and testifies on her clients' behalf before Congress and government agencies. She regularly advocates and negotiates with the U.S. Congress, along with departments and agencies of the Executive Branch.

Martin was recently honored by Unlikely Heroes, which presented her with their Hero Award for her work helping young women who had been abducted by terrorists abroad and escaped from their captors make it to the U.S. safely and legally. The award is given to those who have devoted tireless time and work in advancing global human rights and a lifetime of public service.

She is also the cofounder of Minute Mentoring, a fast-paced mentoring session for women leaders and rising young female stars that has reached thousands of women at events across the country.
---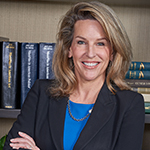 Melody McCoy
VP, global engagement and communications, Jhpiego
Melody McCoy has visited dozens of the world's most remote locations to bring attention to her agency's lifesaving work.

As VP of global engagement and communications at Jhpiego, an international nonprofit global health affiliate of Johns Hopkins University, McCoy works with local providers to design and implement innovative low-cost solutions to prevent the needless death of women and their families. Jhpiego is a leading global health NGO and one of the largest recipients of U.S. government funding for health.

McCoy singlehandedly built Jhpiego's communications, government relations, and fundraising functions from the ground up to a staff of 40 and a $4 million budget. She created an individual donor strategy raising $1.6 million in unrestricted funds over five years, developed a 2,500 donor data base, and formed a 26-member international advisory board of high net-worth and influential individuals to advocate and fundraise.

McCoy facilitated an in-depth New York Times profile for Jhpiego's lifesaving work to address infection prevention during the Ebola crisis, built and trained a global communicators network throughout the organization to share results and program narratives, and oversaw successful communications and branding of USAID's largest global maternal health initiative: Maternal Child Survival Program. She also built a social media presence for the organization, initiated the Laughter is the Best Medicine Gala, and spearheaded the creation of a pro-bono parody video that has been viewed over 1 million times.
---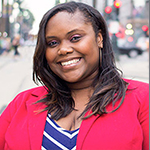 Malana Joseph Mitchell
Director of PR and community engagement, Spears Group
With only one month as mayoral fellow for the City of New Orleans under her belt, Malana Joseph Mitchell found herself the lone communications fellow remaining in the city during the aftermath of Hurricane Katrina.

Undaunted, Mitchell was instrumental in helping the administration get the city back on its feet after the natural disaster. She served as publicist, community affairs coordinator, and director of boards and commissions, coordinating national and international press coverage. And she did it while living in temporary housing on a cruise ship.

Mitchell has spent her career as a New Orleans booster. As director of public relations and community engagement for Spears Group, Mitchell's work with the National Basketball Association promoting All-Star Weekend in New Orleans in 2014 helped garner a 43% increase in attendance to NBA Jam Session and over $1 million in publicity value.

Mitchell led the PR and communications strategy for the Urban League of New Orleans' Rise: Katrina 10 conference, a citywide commemoration event for the tenth anniversary of Hurricane Katrina. Her work secured more than $2 million in media coverage from local, national, and international media outlets. The client closest to her heart is Lemonade Day Louisiana. Now in its seventh year, Lemonade Day Louisiana has encouraged 95,000 children throughout the state to foster their entrepreneurial spirits. Her communications strategy is the model that Lemonade Day initiatives across the country now use to conduct outreach.
---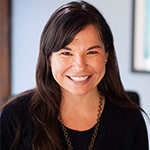 Mandy Mladenoff
President, Matter
Mandy Mladenoff makes a big impact on small agencies. She helped transition Shift Communications from a small entity into a major player in Silicon Valley, growing Shift's San Francisco office from 15 employees to more than 50 during her tenure and regularly winning new clients even when pitching against top 10 holding company PR firms.

After joining Matter, Mladenoff made a steady climb to the top while boosting the agency's business. As general manager at Matter, she grew the agency's revenues by 60% and added new offices in Portland, Oregon; Boulder, Colorado; and Boston, Massachusetts.

Now president of the agency, she continues to attract new business while overseeing the day-to-day operations of this rapidly growing $17 million agency. She is the force behind Matter's highly successful "Helping Hands" initiative, an ongoing program dedicated to helping communities deal with such issues as domestic violence, hunger, homelessness, and many other causes. She also launched LunchSpotting, a networking event for startups in Boston that attracts entrepreneurs from the region to network over sandwiches. The events have been invaluable to Matter in networking with Boston entrepreneurs.

Says one colleague, "In business, they say the truest measure of success is to leave a company in better shape than you found it. That was certainly true at Shift Communications, and our only hope is that Mladenoff never leaves Matter."
---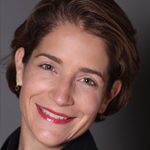 Caroline Nolan
U.S. PR and social media leader, PwC
Caroline Nolan has changed the trajectory of a conservative risk-averse firm into one that takes bold leadership stances around important societal issues like gender and marriage equality, race relations, and youth education.

As the U.S. public relations and social media leader for PwC, Nolan has translated her experience shaping editorial coverage for such heavy-hitters as Fox Special Report with Brit Hume , Fox News Sunday , Today , and The Abrams Report into the corporate communications arena.

She oversees a growing team of more than 25 professionals who are continuously seeking to defy PR expectations for a professional services organization and create news. Colleagues say she's a fearless trailblazer, inspirational role model, and mentor not just to the women around her, but to the entire team.

In two years Nolan forged a collaborative robust PR engine with digital and social media at the center of its approach, leveraging new media strategies to tell stories and highlight its leaders.

Among her brand-defining work was facilitating a seven-page feature article on PwC U.S. Chairman Tim Ryan's views on the business value of speaking about race in the workplace in the February 2017 issue of Fortune , launching PwC's Purpose + Profit sponsored platform on the Huffington Post, naming the firm's first celebrity spokesperson, promoting PwC's work at the Academy Awards, and publicizing the firm's Student Loan Paydown benefit.
---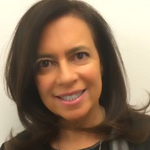 Barbara Nonas
VP and director, corporate communications, DigitasLBi
Barbara Nonas is a storyteller and risk taker who always pushes for the big idea. A fierce and loyal advocate for her team, she believes in combining experience with an enthusiastic curiosity for learning new things. Her creative strategies and passion for work have helped her clients — from global digital agencies to nonprofits to Fortune 500 companies — tell their story, build and protect their brand, and stand out from the competition.

Her commitment to volunteerism is clearly felt at DigitasLBi. In 2015, Nonas was instrumental in launching Women@Digitas, a national initiative to grow and support female leaders throughout the agency. To foster a safe space for dialog around current events in an atmosphere of understanding, respect, and support, she helped launch Brave Space forums across all DigitasLBi offices in North America.

Her compassion for the high rate of unemployment among female veterans also inspired her to create a jobs training program geared specifically to women vets. Nonas partnered with the New York City Mayor's office of Veterans Affairs and, after working tirelessly for two years, plans are under way to hold the first workshop at DigitasLBi in 2017. Nonas is also a member of SheRunsIt (formerly Advertising Women of New York) and has served in its mentor program.

A lover of foreign cultures and romance languages, Nonas is fluent in Italian, French, and Spanish. Her words of wisdom to her team include: Stay true to your values, pick your battles, stand up for others, never say never, and remember to smile.
---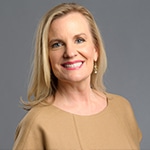 Kelly O'Malley
Principal, O'Malley Hansen Communications
From rejuvenating the McDonald's brand to reimagining the "old boys' network," Kelly O'Malley is always an innovator.

Principal of O'Malley Hansen Communications, the agency she cofounded with Todd Hansen in 2006, O'Malley has helped grow the agency's client roster of marquee brands, innovative startups, and worthy nonprofits while remaining committed to existing clients. Hanesbrands and Tyson, two clients that helped open the doors a decade ago, are still thriving clients today.

At Fleishman-Hillard in the early 2000s, O'Malley helped drive communications for McDonald's USA's brand rejuvenation through a strategic business initiative and the launch of the Dollar Menu. O'Malley helped develop and implement a comprehensive communications approach to gain support and momentum for the business strategy and the marketing program, sparking a turnaround that ultimately led to years of monthly sales increases.

Since cofounding O'Malley Hansen Communications in 2006, she continues to find new ways to innovate. In 2013, she founded Reimagined Old Boys' Network for female brand, PR, marketing, and C-suite professionals. The network of savvy college students to seasoned CEOs meet at O'Malley's home annually to network, get a fresh perspective on a challenge, and build camaraderie.

In 2017, her agency acquired Alpaytac Public Relations, its second acquisition in two years. The integration of Alpaytac gives the agency expanded consumer and digital media offerings, a strengthened team, and a broader client portfolio, including housewares powerhouse SharkNinja.
---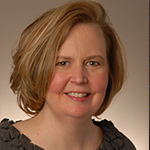 Connie Partoyan
CEO, Direct Impact
Successful lobbying depends on educating policymakers, something Connie Partoyan knows a lot about. Her Capitol Hill experience spans two decades of key communications roles serving members of Congress and the Senate.

Partoyan, who joined Direct Impact in 2009, was named CEO of the agency in 2016 and now leads the executive team, serving as a mentor for the staff, driving growth for the company, and providing strategic counsel to clients including Fortune 500 companies and DC-based trade associations.

Her work with Innovation Alliance helped shelve legislation that would have dramatically altered the patent system. In December 2013, a bill aimed at changing the patent system passed the U.S. House of Representatives with overwhelming support.

As part of a campaign to educate members of Congress and staff about the issue and real but unintended consequences that would result if the legislation were put into law, Partoyan led a grassroots campaign targeting members of Congress through local constituent engagement and activation. More information led many who voted for the previous bill to reverse positions and withdraw their endorsements for patent reform. In July 2015, House Majority Whip Kevin McCarthy made the decision to shelve the legislation.

Partoyan continues to oversee grassroots efforts, including tech and patent-related education events in key markets to help drive issue awareness.
---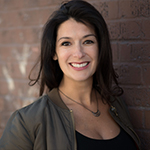 Suzanne Philion
Senior director, corporate communications, Yahoo
Not every PR professional can count helping to free hostages as a career milestone. Suzanne Philion, whose colleagues describe her as "Wonder Woman" and a "bad ass," can say that and more. And she's not even 40.

In her 10 years at the U.S. Department of State, Philion served as public diplomacy officer to Mexico and Canada, information officer for the U.S. Embassy in Bogota, Columbia, and information officer for U.S. Mission to NATO in Brussels. She was also an associate professor at Georgetown University.

As senior adviser for innovation in the Bureau of Education & Cultural Affairs under Secretary of State Hillary Clinton, Philion was part of the mostly male team that freed a group of hostages held by the Revolutionary Armed Forces of Colombia. In Tunisia, shortly after the Arab Spring, Philion supported the launch of an SMS-based English-learning program in partnership with the largest local mobile provider. She developed content for youth and lower-income families and, within 90 days, secured more than 535,000 users.

She then piloted the program in other countries. As global social media usage grew, she encouraged her team to share work being done abroad via Twitter and Facebook for the sake of broadening transparency, accountability, and reach.

Now senior director of corporate communications at Yahoo, Philion handles corporate news from the pending sale to Verizon to recently disclosed data breaches. She's been central to public policy activities, ranging from Yahoo's signing of an amicus brief on behalf of Apple's "privacy fight" against the FBI to petitioning the government for greater transparency in its demands for information.
---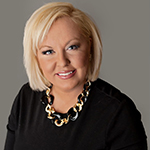 Brienna Pinnow
Head of marketing, Experian Marketing Services
Great marketing starts with a great marketer, someone who understands the needs of others. Brienna Pinnow continues to deliver results for her clients by zeroing in on those needs and connecting a brand voice and channel strategy with the exact target audience.

Pinnow, head of marketing for Experian Marketing Services, was instrumental in leading its transformation from a traditional data business to an activation-oriented brand replete with a refreshed look and feel.

At Experian, she developed and launched successful B2B marketing products grossing more than $10 million for Experian and helping the company secure a spot on the Forbes list of the 100 most innovative companies. Pinnow's successful multichannel campaigns break through the clutter by leveraging video, social, direct mail, email, thought leadership content, webinars, and events.

Pinnow works with leading brands, including General Mills, Toyota, Macy's, Visa, and Pfizer, to strategize, launch, and manage over $14 million in dynamic creative display campaigns. She also manages the B2C digital marketing strategy for Neebo, one of the nation's top college lifestyle retailers, leading the team responsible for site content, email marketing, SMS, SEO, paid search, display, and analytics.

In addition, she developed the marketing and monetization strategy for one of the Internet's most famous bloggers, Jeremy Schoemaker of Schoemoney.com fame.
She is the author of many thought leadership pieces including a 12-week guide for affiliate marketers and Experian's highly popular guide to addressable TV.
---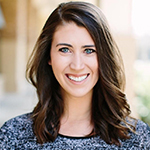 Lia Reich
VP, communications and marketing, PrecisionHawk
What do you think when you hear the word "drone"? PrecisionHawk wants consumers to think "package delivery" before "warheads" come to mind and Lia Reich is helping the company transform the public perception around drone technology to showcase positive use of drones across civilian applications.

Reich, VP of communications and marketing for PrecisionHawk, has been instrumental in sculpting the company's brand and reputation as a thought leader and major force in a very dynamic, competitive, and challenging industry. Through grassroots media and social campaigns, Reich effectively positioned the brand as a leading provider of advanced commercial drone technologies and helped the company raise more than $30 million in funding from corporate established firms including Intel Capital, Verizon Ventures, Yamaha, United Services Automobile Association, Dupont, and Millennium Technology Value Partners.

Reich has become a key female voice in the commercial drone industry and is passionate about encouraging young women to get involved in emerging technologies and startups. She strongly believes in using technology as a platform to help solve global challenges involving food production, sustainability, and environmental research.

She also seeks to serve as an example to young women who want to be technology leaders and innovators. A barrier crasher at a young age, Reich spent three summers at NFL training camp as an intern in the PR department. The fast pace and constant excitement, in a similarly male-dominated field, ignited her passion for storytelling and brand development. She continues to stay closely tied to the NFL and is an avid football fan.
---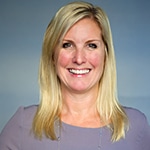 Julianna Richter
U.S. chief operating officer, Edelman
A 20-year industry veteran with expertise in health and consumer marketing, issues management, and global account management, Julianna Richter has developed award-winning communications programs, managed high-profile product withdrawals, and led international issues and crisis management programs across a wide spectrum of clients.

Chief operating officer of Edelman, Richter runs the agency's new business and marketing functions, emerging capabilities, strategic planning, client leadership team, talent programs (including diversity and inclusion), and change management initiatives.

In her role, she has spearheaded numerous talent development initiatives to help Edelman's workforce evolve their skill sets and create innovative work for clients in a fast-changing media landscape. Prior to her appointment as COO in 2013, she was the first president of the agency's global client management division, which accounts for more than 30% of the agency's global revenue. She established best practices for quality work and business growth and became one of only two women to serve on the agency's executive committee at that time.

Throughout her career, she has demonstrated that strong client relationships are built on trust, especially important when working in the pharma field. She led her team to help AstraZeneca successfully navigate the controversy surrounding some of its drugs by developing protocols and processes to mitigate issues. The process was so successful it became the template from which other AstraZeneca teams began building plans.
---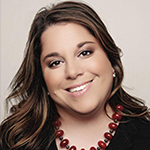 Lisa Rosenberg
Partner and chief creative officer, Allison+Partners
Lisa Rosenberg, Allison+Partners' chief creative officer and co-chair of the consumer marketing practice, has launched every shaving innovation for Gillette from Sensor to Fusion ProGlide, helped M&M's put the color purple in the bag, and oversaw Ford's cause marketing program Warriors in Pink.

At a time when the industry was struggling to quantify its value, she broke through the awareness versus ROI barrier with her innovative work on the Gillette Mach3 launch. Gillette's former CEO, Alfred Zeien, announced on an investor call that PR had propelled the Mach3 razor to number one in all markets before the company had spent a penny on advertising.
In 2014, Rosenberg took SXSW by storm with the Cronut at Midnight campaign, which lit up social channels and delivered branded agency coverage across major consumer media and industry outlets.

As Allison+Partners' first chief creative officer, Rosenberg has built a world-class creative team from the ground up, driven new integrated and data-driven capabilities throughout the organization, and moved Allison+Partners into the global competitive set.
A "make it happen" exec, Rosenberg led an agency refresh in 2017 that took a 360-degree approach by capturing the experience of employees, clients, and industry influencers. The agency's new positioning, "We See Things Differently," speaks to the essence of what it means to be a global agency today.
---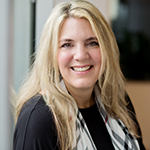 Cynthia Rude
Global chief operating officer, Citizen Relations
Cynthia Rude has been described as the beating heart of Citizen Relations.
Her dedicated work to build a West Coast–based agency from $1 million to $30 million in revenue has been central to Citizen's continued success. Rude has spent 25 years at the agency and now serves as Citizen's global COO.

After Citizen was acquired by a Canadian holding partner in 2011, Rude was named COO for Citizen North America and established operational best practices across offices, regions, and languages in New York, Los Angeles, Irvine, Vancouver, Toronto, and Montreal. She facilitated bringing English and French Canada offices together under a single leader and fostered Citizen's one P&L model in the U.S. for greater efficiency and optimal client support.

She was an integral part of the award-winning campaign for Taco Bell: The Taco Liberty Bell. Cynthia also led award-winning teams for Iams and United Airlines.

Rude also launched Citizen's Work from Anywhere program for all employees and envisioned and crafted Citizen's Flight Path program, which married performance management and professional development.
---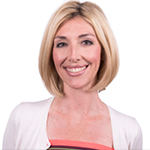 Tracey Santilli
EVP, director of PR and social media Tierney
Tracey Santilli's business successes are equaled by her altruism.

The EVP and director of PR and social media for Tierney, an Interpublic Group company, Santilli was responsible for launch, staffing, and monetizing the agency's social media practice, which opened up new revenue streams for the agency and led to significant organic growth with such clients as TD Bank, McDonald's, Balducci's Food Markets, and IBM.
Santilli also created and launched Tierney's Social Media Hub, a dynamic collaborative space where teams develop social content for clients in real time.

Just as important are her wins for causes she champions. For the Team Sarah Campaign, she, along with a team of PR professionals, united to advocate and change the federal policy for how adult donor lungs are allocated to children. Team Sarah worked quickly and tirelessly through social media, ongoing outreach to national and local media outlets, and a Change.org petition that received almost 400,000 signatures to overturn the law that saved a patient's life.

Santilli also sits on the board and serves on the communications committee of Musicopia, a locally established organization providing opportunities for underserved children to experience, learn, perform, and appreciate music and music education.
---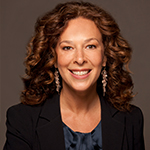 Michele Schimmel
MD, RX Mosaic Health
For the past 20 years, Michele Schimmel has partnered with some of the world's largest pharmaceutical companies, including Merck, Pfizer, GlaxoSmithKline, Sanofi, and Celgene.

After her agency MMC acquired Rx Mosaic (RxM), Michele Schimmel was tapped to lead RxM as MD. The assignment meant transitioning from a full-service agency with a large thriving client portfolio to a small specialty agency in turmoil.

Schimmel had the chops to pull off a turnaround for RxM. Grounded in science, she has a keen understanding of health consumers and healthcare providers and a deep knowledge of how to leverage mainstream and social media within regulatory guidelines.

Schimmel knew she needed to preserve RxM's unique culture and wanted to encourage staff autonomy while creating an organizational structure for staffing, employee performance, and management. She formalized a leadership team and gradually integrated client best practices and training that had been hallmarks of MMC's success.

The approach led to significant internal and external changes. RxM has grown yearly by double digits and profit margins increased. New clients now comprise 50% of agency revenue and the client roster has been broadened to include diagnostic companies and hospital systems. Under Schimmel's direction, RxM has been recognized with five industry awards.
---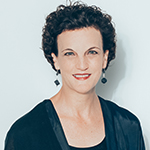 Jennifer Scott
MD, Ogilvy PR, New York
At Ogilvy PR, Jennifer Scott has helped elevate the role of PR in integrated campaigns and has been a tireless advocate for the value of PR among clients and colleagues across the disciplines of advertising, direct and digital.

Early in her career at Ogilvy PR, Scott built the flourishing research and insights group, which is responsible for supporting clients and practices across the U.S. and globally with data-based intelligence and strategic counsel. She also developed proprietary methodologies, including the IQ Influencer Mapping tool, used by clients globally.

Since taking on the role of MD of Ogilvy PR New York, Scott has helped fuel the office's over 30% growth and increasing industry recognition for exceptional and creative work.
At the same time Scott has tallied these professional achievements, she has maintained a deep investment in growing the careers and abilities of others and has been a role model for young people in the profession.
---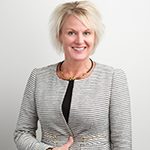 Sherry Scott
President, Gagen MacDonald
A woman who begins her PR career in the heavily male-dominated trucking industry is someone to be reckoned with. At Navistar early in her career, Sherry Scott developed the skills required to drive change from the inside out. She navigated a CEO transition, addressed post-retirement healthcare and pension changes, and supported major changes to achieve landmark union contracts. She also helped shift the company culture to achieve a business turnaround and served as one of 25 employees named by the CEO to lead a culture advisory group.

It's fitting that in 2013 Scott was named the first COO of Gagen MacDonald, a woman-owned and woman-led strategy execution firm focused on employee engagement, culture change, and leadership serving global Fortune 500 clients. Three years later, Scott took the helm as president and continues to lead the firm's positive growth trajectory. She has led engagements for clients including Bristol Myers-Squibb, The Coca-Cola Company, Dean Foods, Johnson & Johnson, Southern California Edison, United Airlines, and Walgreens ranging from large-scale business transformation for M&A and divestitures, strategy shifts, culture change, and integration to operations improvements, leadership transitions, brand activation, and systems implementation.

She led the team that launched the first Gagen MacDonald Woman's Leadership event, a platform that connects strong women inside and outside the industry together to build leadership competency, capability, and confidence.
---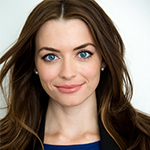 Marie Sheehy
SVP, corporate communications, WME
Over the course of just five years, Marie Sheehy has been involved in the two largest entertainment and sports mergers in history.
Sheehy, SVP of corporate communications for WME, has seen the company population increase from 500 to 5,000 employees. WME (then the William Morris Agency) acquired Endeavor in 2009, made a high-profile acquisition of IMG in 2014, then snapped up UFC in 2016.

In 2016, Sheehy helped guide WME agents and clients through an incredible awards season; oversaw communications for a series of record-breaking film sales at the Sundance Film Festival and the television industry's upfronts; and garnered attention for a slew of new signings including Keanu Reeves, Garth Brooks, and Alex Rodriguez.
As part of the global WME | IMG communications team, Sheehy's efforts contributed to more than 3,000 corporate stories generated about WME | IMG in 2016, of which almost half focused on WME, including coverage of the sale and premiere of the award-winning IMG-produced documentary Gleason , and an effort that will partner UNICEF with key influencers, directors and producers, and global brands to develop consumer-facing marketing campaigns and initiatives.

Sheehy helped coordinate WME's hosting the 2016 Horizon Awards, which recognize young female filmmakers, at the Sundance Film Festival; helped garner attention for client Tara Miele's Meet a Muslim video; promoted Michael Moore's recent Michael Moore in TrumpLand ; and for the past three years has worked with MMA pioneer Ronda Rousey as she rose to stardom.
---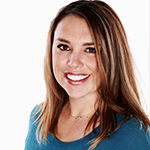 Jamie Tinsley
VP, media relations, Hill+Knowlton Strategies
Jamie Tinsley began her PR career while putting herself through college. As the 19-year-old PR coordinator for a natural gas pipeline company in Houston, Texas, Tinsley met Hill+Knowlton Strategies' Bronwyn Wallace when the agency was brought in as AOR for a $1.6 billion natural gas pipeline project.

Still on her path to college graduation, Tinsley was out of a job when Enron collapsed and H+K took a chance and hired her. Fourteen years later, she is a loyal agency VP, working on accounts from healthcare and automotive to energy. She has led award-winning media campaigns for the past 14 years. Her work has been recognized by the Texas PRSA, International Association of Business Communicators Houston, and PRWeek. She has been Mazda's Gulf Region PR manager for 11 years — a 40-year client of H+K — and telling the Mazda story at a local level.

A firm believer in humanizing and localizing every story, she is a champion of the importance of philanthropy for corporations. Tinsley is an active participant in H+K CSR initiatives throughout the year, including Star of Hope's Christmas Family Adoption Program and Toys for Tots. Since its inception she has been an active member and mentor of MentorHER, a group that allows women across the firm to discuss challenges and opportunities and broaden their networks.

Regarding Tinsley, a colleague said, "I would have pursued an alternative career path if not for this woman, who has taught me valuable lessons in and outside of the workplace. She is creating a legacy of future leaders who will pass down this same wisdom and candor that she has given."
---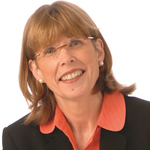 Katy Varney
Partner, MP&F Public Relations
From helping defeat an ill-advised English-only referendum that would have been a national embarrassment to literally saving the life of a battered wife on Tennessee's death row, Katy Varney is proof that effective PR pros can do great things.

In her 24 years as partner at MP&F Public Relations in Nashville, Varney has built a strong background in government affairs, communications, and building coalitions. She's led grassroots campaigns supporting a variety of issues on behalf of national clients, including GM, Coca-Cola, PhRMA, and labor unions in Tennessee and across the country.

Before arriving at MP&F in 1993, she worked on the White House staffs of First Lady Rosalynn Carter and Vice President Walter Mondale and has served as an adviser to several presidential campaigns. Varney also served as former Gov. Ned McWherter's chief lobbyist on Capitol Hill.

Her skills in strategic planning have resulted in such innovative campaigns as the Tennessee District Attorneys' statewide Meth Destroys education and awareness campaign, Metro Nashville's Curby recycling education initiative, the campaign to defeat an English-only charter amendment in Nashville, and the World Wildlife Fund's Earth Hour campaign.
Her greatest achievement was Friends of Gaile Owens, a media and grassroots campaign that told the story of Owens, a domestic abuse survivor on death row who almost became the first woman executed in Tennessee in nearly 200 years. Thanks to Varney's leadership, the campaign succeeded in changing perceptions. Tennessee Gov. Phil Bredesen commuted Owens' death sentence and she was released on parole in 2011.
---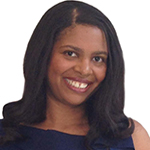 Vanessa Wakeman
Founder and CEO, The Wakeman Agency
In a little over a decade, Vanessa Wakeman has left an indelible mark on many important social causes.

As the founder and CEO of The Wakeman Agency, she created the organization in 2003 to provide PR and event planning services to nonprofits and socially responsible companies. She leverages her mastery of the nonprofit landscape to generate revenue for clients focused on education, civil rights, women's rights, poverty, health, and entrepreneurship.

A professional who has spent her career focused on creating work environments that are fair, diverse, and inclusive, Wakeman is the creator of She Roars, the first thought leadership program for women in the social change sector with a goal of developing 2,020 female thought leaders that seeks to change the world by 2020.

Wakeman masterminded the public relations strategy for UCLA's Civil Rights Department for a initiative on school segregation in public schools that addressed the rise in double segregation, by race and poverty, for African-American and Latino students, who are concentrated in schools that rarely attain the successful outcomes typical of middle-class schools with largely white and Asian student populations. Vanessa's vision resulted in more than 70 media placements within a 48-hour period. She also launched the YWCA's Intergenerational Generosity Campaign, designed to create more collaboration between women across generations.

Wakeman revitalized the New York Urban League's Football Classic, to garner renewed support for the organization's college scholarship program and received approval from the U.S. government to establish a PR presence in Cuba.
---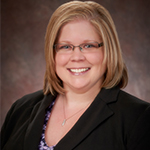 Christie Williams
Creative and technical marketing manager, Beckwood
Operating in the tough and male-dominated custom equipment manufacturing industry, Christie Williams, creative and technical marketing manager at Beckwood, continues to command respect.

Williams takes on challenging projects and outperforms expectations. By combining and utilizing her advanced technological and mechanical understanding and her design and communications skills, she helps the industry better understand the metal forming and manufacturing possibilities that exist in the marketplace today.

"The manufacturing sector would be hard-pressed to find another individual who has worked so hard behind the scenes to help educate the industry as a whole," says Josh Dixon, director of sales and marketing at Beckwood.

Williams was instrumental in designing, writing copy, and distributing the industry's first all-encompassing aerospace forming solutions publication, which was used by aerospace OEM's around the world (including Boeing, Airbus, and Lockheed Martin) to come to grips with the industry's most technologically advanced pieces of forming equipment and stay at the forefront of technology and remain globally competitive.

She helped redesign Beckwood's website to make it a knowledge center for both young and experienced manufacturing professionals. Responsible for booth design, PR messaging, and overall coordination of Beckwood's attendance at manufacturing trade shows, Williams exceeds expectations year after year. Beckwood's presence at trade shows is viewed as one of the most impressive spaces each year from both the visual and messaging viewpoints.
---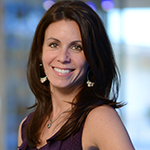 Lisa Wolleon
EVP, Coyne PR
As Coyne's third employee, Lisa Wolleon was a bright-eyed college graduate eager to start her career. Seventeen years later and as EVP of one of the largest independent public relations agencies in the country, Wolleon heads the agency's food and nutrition practice, generating more than $4 million in annual billings and overseeing more than 24 employees.

Wolleon has worked on many of the biggest and highest-profile clients at Coyne, spanning multiple industries, including food and nutrition, health and wellness, and consumer products and sports. Throughout the years, Wolleon has managed significant platforms and programs for a variety of the world's most well-known brands including a Peeps program that encouraged fans to craft, decorate, bake, and indulge in the marshmallow treats, resulting in more than a 20% boost in Easter sales; a campaign for America's highest-selling lip balm, ChapStick, that focuses on brand innovations and shifts them from a pocket essential to skincare for lips; and an integrated communications campaign for Bimbo Bakeries, centered around "Celebrating America's Better Sandwiches."

Her work is creative, innovative, and often award-winning and she is driven, determined, and devoted to her agency, her team, and her clients.
---