---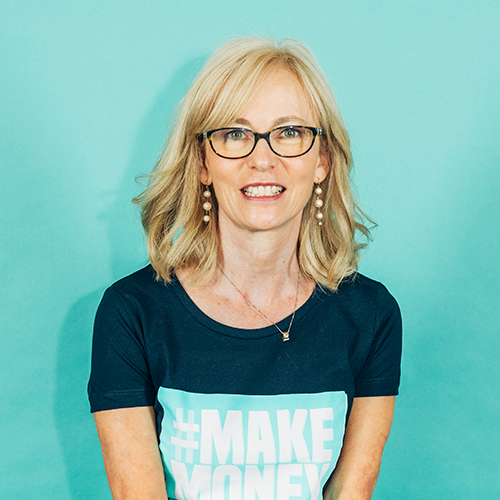 Alexandra Frean, Head of Corporate Affairs, Starling Bank
As Chief Corporate Affairs Officer at Starling Bank, Alexandra leads PR, Public Affairs and external and internal communications for the company. She joined Starling after a 31-year career in journalism, including 25 years at The Times as a specialist reporter, foreign correspondent and columnist.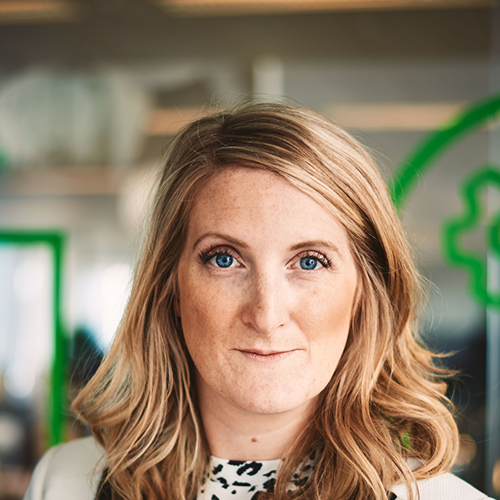 Amy Lawson, Executive Vice President of Global Corporate Affairs, Sage
Amy is responsible for Communications and Corporate Affairs at Sage, responsible for internal and external reputation and engagement. She sets the global communications strategy across PR, colleague communications, public affairs and analyst relations.
Previously, Amy was head of the Cabinet Office media operation as a civil servant for Her Majesty's Government and was Head of Communications for Channel 4 News, where she was responsible for protecting and promoting the reputation of the national news programme, its journalism and its presenters.
You can follow Amy on Twitter @amyllawson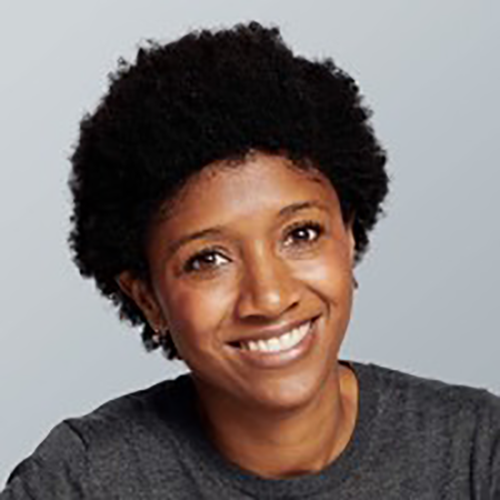 Antoinette Wilcocks, Diversity & Inclusion Manager, Allen & Overy
Antoinette Willcocks is a diversity & inclusion manager at magic circle law firm, Allen & Overy. She specialises in issues related to race, ethnicity and social mobility and has a particular interest in understanding how these characteristics intersect with others, the ways in which diversity delivers better business outcomes, and techniques for driving cultural change. Prior this, she spent 10 years working in PR, communications and crisis management for professional services organisations.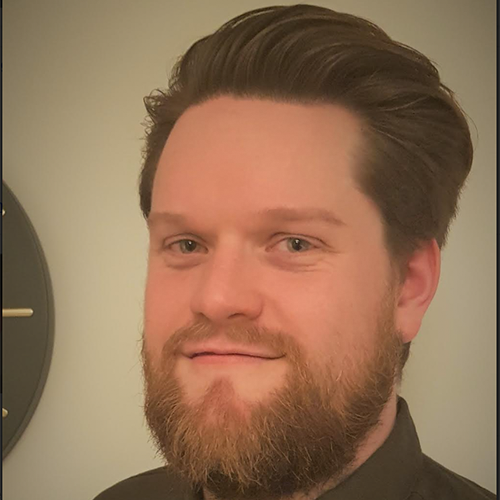 Barnaby Barron, Head of UK Analysis, Cision
Barnaby Barron is an AMEC board member and Head of UK Analysis at CISION, leading a team of over 90 analysts providing industry leading communications evaluation for some of the largest companies in the world. Barnaby graduated Cardiff University with a Masters in Physics before moving into communications analysis, with more than 10 years experience in the industry Barnaby has held a number of roles running large global communication programmes before more recently moving into a leadership role at CISION.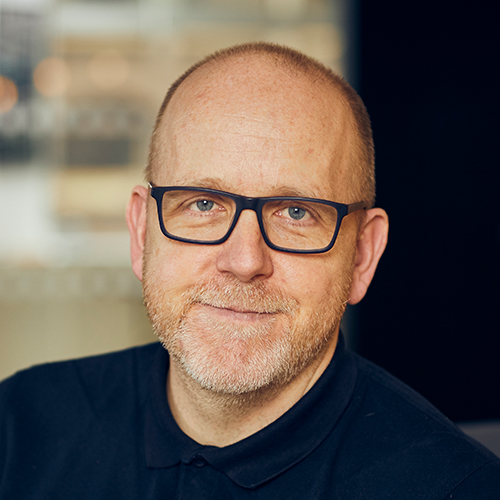 Billy Hamilton-Stent, Chief Strategy Officer, Octopus Group
Billy is a co-founder of Octopus Group and has 20 years of experience in the fields of research, marketing and communications. Billy is responsible for brand and messaging development, client planning, developing audience insights and generating creative marketing campaigns that drive sales. He has worked with numerous B2B businesses, from VC backed startups to the uber-brands of the IT establishment, covering projects that range from re-branding and content marketing to account-based sales development.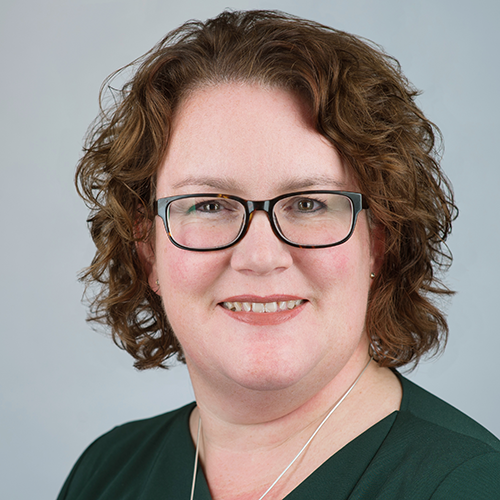 Charlotte West, Executive Director, Global Corporate Communications, Lenovo
Charlotte is a corporate reputation and integrated communications leader focused on protecting and promoting the reputation of complex global businesses across diverse markets and audiences. In her current role she is Executive Director, Global Corporate Communications for Lenovo, a $60 billion global technology powerhouse, headquartered in Hong Kong and operating in 180 markets around the world.
Her role and 20+ years of experience spans everything from global crisis management, international policy, ESG strategy, and executive and investor communications to integrated communications campaigns designed to connect with millions of hearts and minds around the world.
Charlotte is committed to empowering under-represented communities through her Directorship of the Lenovo Foundation, Lenovo's global philanthropic giving arm that is focused on empowering under-represented communities with access to technology and STEM education. She is also a member of Lenovo's Environmental, Social and Governance (ESG) Oversight Committee. This passion and commitment is reflected in her personal focus on PR industry initiatives that drive better social diversity and mobility to propel this industry into a better next chapter.
She serves as UK chapter lead for the European Association of Communications Directors.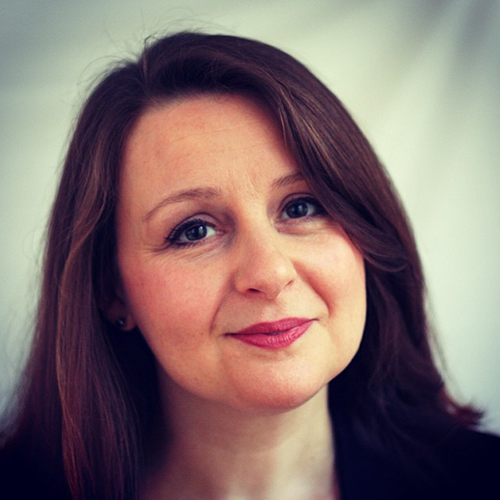 Claire Gosnell, Global Head of Brand, Communications and Marketing, Clifford Chance
Claire is responsible for managing all aspects of brand and reputation at leading international law firm, Clifford Chance. In her 25 year plus career in international communications, Claire has handled everything from launching robot lawn mowers to developing sustainability strategies, via FTSE takeovers, factory crises and introducing new martech. She believes passionately that the best comms are founded on integrity and powered by teamwork. Claire started out in PR agencies and has held senior in-house roles at Electrolux, P&O Group and Regus (now IWG).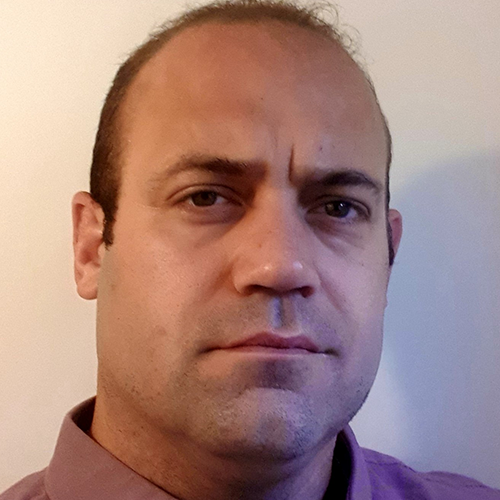 Eden Black, Head of Public Relations and Campaigns, Nationwide
Eden works at Nationwide Building Society where he specialises in driving brand familiarity and advocacy across product, consumer and corporate. Acting as an advisor and leader across the wider team, his focus is on connecting the audience to the story in way that feels authentic. The Society continues to have the best reputation within financial services with Nationwide's reputation among journalists also among the highest in the industry. The team plays a key role in defining Nationwide's narrative and works hand-in-hand with the Marketing and Internal Communications functions, ensuring messages are aligned.
In addition to financial services, Eden's PR career spans across corporate, sports, construction and government, with his previous role was as Head of Media for the Olympic Delivery Authority during London 2012. Eden started out his career as a journalist in East London, which is where he learned how to get to the root of a story – something that has remained with him ever since. His journalistic background saw him gain valuable national and regional experience before heading into PR.
Eden lives in Chelmsford, Essex with his wife and three young children.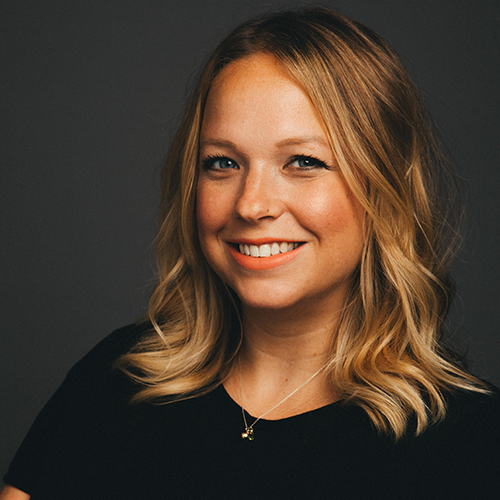 Isobel Sita-Lumsden, Head of B2B Marketing, Europe, TikTok
Isobel Sita-Lumsden is TikTok's European Head of B2B Marketing, responsible for driving the revenue and audience growth strategy for TikTok For Business in the region through innovative and creative campaigns, partnerships, marketing communications and industry events. Known as Izzy, Sita-Lumsden is a creative and strategic marketing leader, passionate about big media brands and driving business growth. Her expertise is in flexing to fast paced evolution of digital industries, building both new and established brands, managing multi-market strategies and campaigns across EMEA, and building and leading high performing teams. Prior to joining TikTok Izzy was a Senior Marketing Director, EMEA for Verizon Media, where she lead growth marketing strategy for EMEA, driving revenue from advertising and publisher partners and growing consumer audiences across Verizon media brands Yahoo!, HuffPost and AOL. She joined Verizon via its acquisition of AOL where she held several marketing positions, and prior to that spent almost seven years in a number of publisher marketing roles for IPC Media.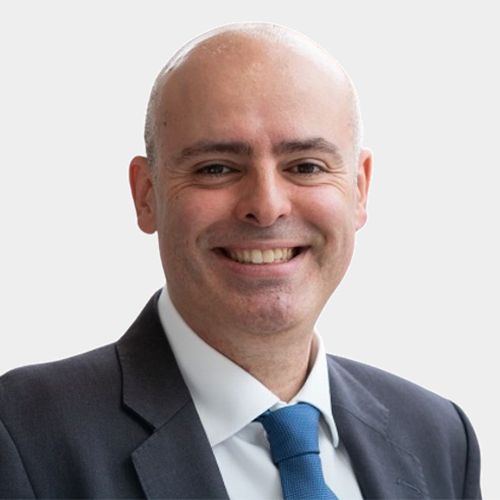 Leor Franks, Business Development & Marketing Director, Kingsley Napley
Leor Franks leads the Marketing Communications and Business Development functions for London based law firm Kingsley Napley, and is a member of the firm's Board.
Leor's early career was in journalism and consulting. He has spent over 20 years in the professional services and legal services industries including in Marketing, Communications and Business Development Director roles at Deloitte, Ernst & Young (EY), and FTI Consulting, and most recently as Chief Marketing Officer (CMO) of legal services firm Augusta.
Leor sits on the Board of the University of London Queen Mary Business School, he is Chair of the Managing Partners' Forum Marketing & Strategy Group and the Metropolitan Police Cannons Ward Panel.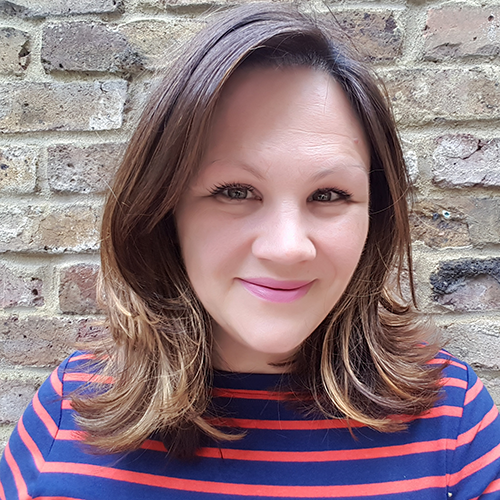 Lucy Linthwaite, External Communications Leader, IBM
Lucy is a senior communications professional with two decades of experience in both agency and in-house roles advising a range of UK and Global public companies and private partnerships.
In her current role, Lucy leads the IBM External Relations team for the UK and Ireland and is responsible for media strategy and execution. She leads an amazing in house and agency team to tell impactful stories that bring IBM, it's values and people to life. Before joining IBM, Lucy worked in legal PR across a diverse range of legal disciplines including commercial, criminal and litigation. Breaking news on major legal cases and reputation management for companies and individuals.
During her career she has worked across many industries on UK, European and global creative campaigns with some of the most high profile B2C and B2B brands to protect and enhance reputations. Developing content and stories to build profiles, drive organisational change or launch the latest and greatest innovations. She has led matrix teams in agency and in-house for many years, leading projects that aim to cut through the noise and make an impact on multiple channels – internally and externally.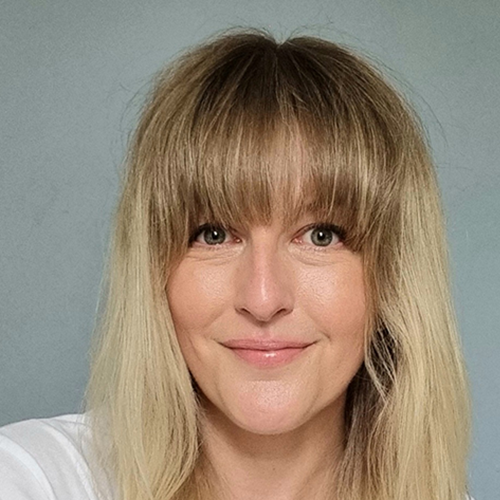 Melanie Derome, Global Social Impact Public Relations Lead, Dell Technologies
As global social impact public relations lead, Melanie drives awareness of how Dell Technologies uses its technology and scale to address social and environmental issues. She works across global teams to drive impactful storytelling opportunities that show, not just tell, how the company delivers on its environmental, social governance (ESG) commitments. With social issues regularly in the headlines, Melanie is also responsible for anticipating what's coming and bringing together the right stakeholders to align on communications strategy and approach. Passionate about sustainability and providing equitable access to opportunities for underserved groups, the work she does inspires and motivates her professionally and personally. A Canadian living in the UK, Melanie credits Dell's remote, flexible work culture as key to her success, providing her with the opportunity to have a number of varied roles over her 12 years with the company in the UK, EMEA and globally.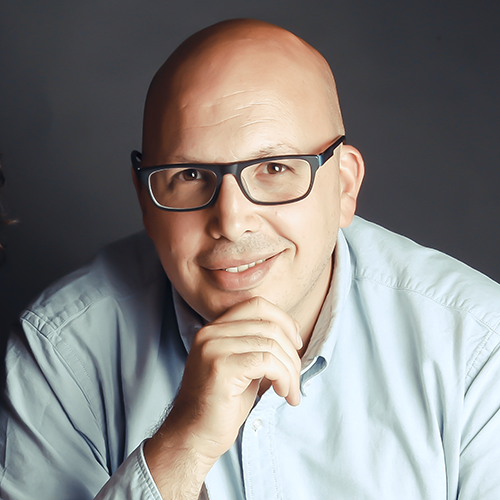 Mark Choueke, Marketing Director, Mention Me
Mark is the marketing director at referral marketing platform Mention Me and bestselling author of Boring2Brave: The 'bravery-as-a-strategy' mindset that's transforming B2B marketing. A former award-winning journalist, Mark has since built a reputation as a leader at the heart of the global B2B marketing and communications arena. He's been the 'media', the 'agency' and the 'brand'; has operated within large corporates and startups alike and co-founded successful B2B tech marketing agency Rebeltech. Either as a consultant or in-house, Mark has served more than 50 B2B technology companies globally spanning retail, e-commerce, martech, adtech, fintech, regtech, logistics and travel. In his previous career, Mark was editor of Marketing Week magazine and earlier, B2B-focused marketing titles Precision Marketing and Data Strategy and was a business correspondent on newspaper The Sunday Telegraph.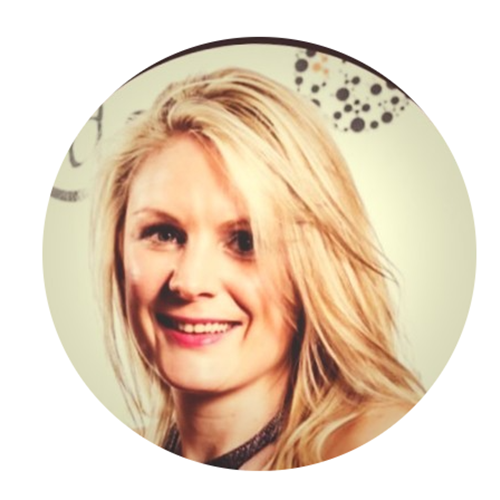 Nicola Pestell, Director, The Octopus Group
Nicola heads up the Demand Generation team at Octopus Group. With over 18 years of direct marketing experience she has a passion for results-focused marketing and producing hard working, response driven B2B campaigns to close the gap between sales and marketing. From working on large integrated campaigns to research and brand projects, she is always looking to ensure marketing contributes to sales.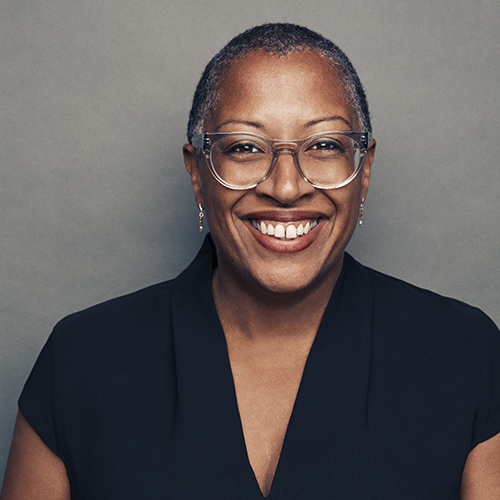 Sarah Jenkins, Managing Director, Saatchi & Saatchi
Sarah joined Saatchi & Saatchi in December 2019 as Managing Director where she helps oversee the running of the agency and key clients including Direct Line, GSK and Britvic.
Previously a 9 year veteran of Grey London where she held the role of Chief Marketing Officer and Head of Account Management and was responsible for some of the agency's flagship creative accounts - including The British Heart Foundation and Lucozade.
Sarah has worked in both global network agencies and start ups and across organisations as diverse as Mars, GSK, P&G and the Home Office.
A staunch believer in the need for greater diversity of talent at all levels across advertising, Sarah has been a driving force behind the industry wide Advertising Diversity Task Force, which brings together the most progressive agencies across the communications industry to use their combined energy, expertise and skills to shift the diversity dial.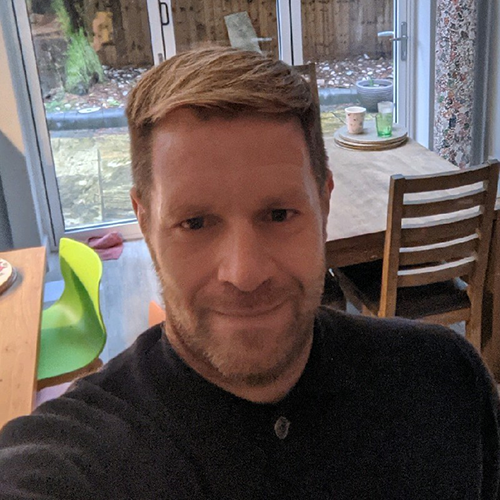 Scott Allen, Global Marketing Development & Strategy Director, Microsoft
I come to work every day with the mindset of how digital transformation can help organisations and individuals to achieve more and work with many customers across commercial, public sector, education and the third sector
I spent four and a half years as CMO within Microsoft UK where I was responsible for leading marketing for two go to market areas - Consumer and Commercial. The Consumer and Commercial teams are integrated with the CMO "Marketing Services Centre of Excellence" - Digital and Events.
For the last 3 years I have been part of the Microsoft HQ team that is leading the global marketing transformation of Microsoft's large and fast growing commercial businesses, including AI, Microsoft Azure, Microsoft 365, Dynamics 365, Windows, SQL, Surface, and Visual Studio/Developer Tools. In this global role I am part of the team that ensures our current marketing transformation investments are successfully developed and adopted globally. In addition, I am focused on leading new strategic approaches and programs to further extend our marketing capabilities and their impact.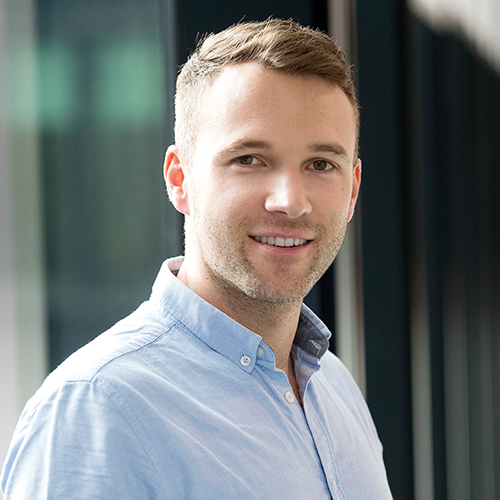 Stefan Doering, Brand Strategy Lead, PwC UK
A creative and experienced brand strategist and marketing leader, Stefan has led some of the UK's most high-profile brand advertising campaigns and developed engaging, relevant and effective brand platforms. He is passionate about brand and communications, delivered through a creative, customer-focused and results-orientated manner.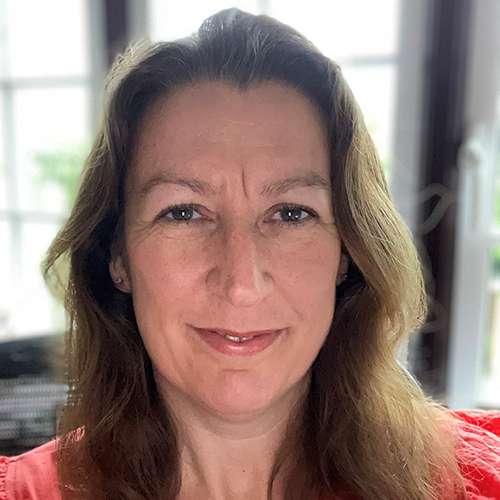 Zoe Hominick, Head of Business Marketing and CEX, O2 Business
Zoe leads the Business Marketing and Customer Experience team for O2 Business. Responsible for strategic marketing planning and the end to end GTM approach for the Business and Wholesale Division. Recognised as a Top 10 B2B Marketing leader by Marketing Week, she is a senior leader with over 20 years business to business marketing experience within the IT and Telecommunication market across all areas of B2B from SoHo's to Public sector and Large Multi-nationals. Passionate about delivering value to organisations through a commercial, customer led marketing approach.