---
Company charity Partner:
---

Helping young people with additional needs to thrive. Our charity partner Skylarks provides activities and services for children with additional needs and their families. Skylarks has over 2000 families registered with them and continue to grow every year. This year Skylarks celebrates their 15th Birthday and is aiming to raise £150,000 in donation and fundraising.
What do your donations support?
£10 ensures 10 children can watch an online Karate video and learn movements to help with self regulation
£20 enables a parent to receive an online session of SEN advocacy giving advice about a child's educational rights
£40 provides one session of online life skills resilience training for a child with high functioning autism
£50 enables a child with complex physical needs to have an online session using yoga, relaxation and stretching techniques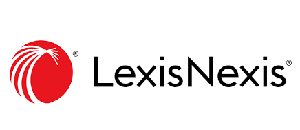 LexisNexis Media Intelligence Solutions combines powerful analytics, expert human analysis, and the most comprehensive set of global news and social content in the market.
Grow and protect your reputation with our:
Award winning media monitoring
Powerful social media intelligence
Media database and press release distribution centre
Tailor-made media analytics and reports
We work with both agencies and in-house teams, across all industries providing access to world-class global news content, effective measurement and deep analysis of your brand or campaigns.
bis.lexisnexis.co.uk/media-intelligence/pr-and-brand-management