PR professionals have alr­eady predicted Button will make millions off the back of his title, and the profile of F1 and the motoring world in general is also likely to be given a boost.
This throws into the spotlight BBC motoring brand Top Gear, home of controversial presenter Jeremy Clarkson, and the spin-off magazine that recently welcomed former NME editor Conor McNicolas to the helm.
Filming for the 14th series of Top Gear will begin in Nov­ember. Meanwhile the magazine reaches 200,761 readers a month and McNicholas has lofty ambitions: 'I want Top Gear to be the biggest men's magazine in the UK.'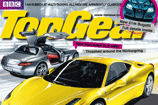 This ambition could soon be realised. It currently sits beh­ind FHM and market leader Men's Health, but outsells GQ and Loaded. It has a huge edge over rivals Evo, Autocar and Max Power and outsells the best-selling of these, Autocar, by more than four times. This edge is sharpened by regular contributions from Top Gear presenters Clarkson, James May and Richard Hammond.
Motoring PR agency Prova's MD Richard Postins says Top Gear is more than just a car magazine: 'Its circulation is huge and outperforms most lifestyle and lads' mags bec­ause it is a better read, and not just on motoring matters.'
The TV show also enjoys large viewing figures and McNicholas plans to convert this into magazine sales: 'We will focus on getting the casual viewer to buy the magazine by making design and content more accessible and ramping up the adventure side. A full redesign will arrive in the first quarter of next year.'
The majority of Top Gear readers are male, says Mc­Nicholas: 'They are car fans looking for an entertaining read and for some juicy pub ammo.' However, he insists the magazine does not alienate female readers.
McLaren's head of PR Mark Harrison is a big fan of the magazine: 'It appeals to everyone from millionaires who read it on their yacht to 14-year-old boys with car posters on their walls, via the man in the pub.'
The magazine enjoys a good relationship with its parent TV show. However, the magazine is able to look at subjects in more depth. 'Clarkson des­cribes the magazine as putting the meat on the bones,' says McNicholas. 'As the paid-for medium of the brand we need to deliver more depth than the show to exp­and on the entertainment factor.'
Despite the crossover Harrison recommends PROs pitch to the show and the magazine separately.
Quick facts
Circulation 200,761
(ABCs, January-July 2009)

Publisher BBC Worldwide

Frequency Monthly

TV show viewing figures
7.2 million viewers (source BBC)

Website Topgear.com

Unique users 1.8 million a month

Contact Writer dan.read@bbc.com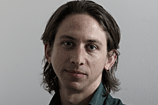 A minute with... Conor McNicholas, editor, Top Gear
Will Jenson Button's win have a positive effect on Top Gear?
Jenson Button is a new British hero. We like British heroes, especially ones who have achieved that status by doing 200+mph. We will feature a lot of him.
Are you worried that Jeremy Clarkson's 'gaffes' could impact the magazine?
Clarkson's comments have never done anything but sell us bucket-loads of copies. He is a one-off.
With your background in music journalism, what do you offer Top Gear?
An understanding of fast-moving young male audiences and a healthy dose of rock'n'roll excess.
PR pet peeves
Telling us we can't have the car. On the date we want. For the time we want. Top Gear is the world's biggest car magazine. Where the hell else are you going show it off?
What are you looking for from PROs?
For them to say 'yes'. Lots. And get their head round the Top Gear attitude. We need to do stuff other mags won't. We are also looking for really great gadget, gift and gizmo ideas.