Published by ShortList Media, it claims to offer 'a unique mix of exclusive interviews, insightful reporting and the best of what to see, listen to and do'. It also offers another outlet for PROs working with fashion, beauty and lifestyle brands.
But in a tough commuter market, which has seen the demise of thelondonpaper and the London Evening Standard go free, Stylist will have to work hard to emulate the success of its older brother ShortList.
Much has been made of the magazine posing a threat to Grazia. It is aimed at the same 20- to 40-year-old ABC1 women, and covers the usual women's topics. It does, however, include a world news page, a Psychologies-style celebrity interview and politics - the first issue interviewed three female MPs on the gender pay gap.
Editor Lisa Smosarski, a former editor of Bauer's More magazine, says Stylist differs from its competitors because it takes a more intelligent approach, covers a broader range of culture and tackles issues women face in their professional lives. This is an area she is looking to develop: 'In the future we want to make more moves into business and finance,' she adds.
PROs have been quick to laud the broad product placement opportunities and case study slots, including the 'Work Life' section, which details the day in the life of a successful businesswoman.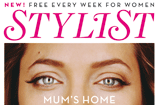 The Communications Store's director of beauty and lifestyle Anna Bartle says one of her clients, who was featured in the first edition, has already received numerous enquiries from potential consumers. 'This bodes well for a targeted and responsive readership with money to spend,' she says.
But PROs are equally sceptical that Stylist will rival Grazia or Sunday supplements because it lacks the indulgence and glamour of a glossy title.
A Grazia spokeswoman points out: 'There is an enormous difference in reader engagement between a magazine for which people are prepared to actively seek out and pay £1.95, and one that is a five-minute flick-through for free.
'The acid test for a free product such as Stylist will be whether it can secure luxury fashion advertising,' she adds.
With first-edition advertisers including Burberry, Yves Saint Laurent and Selfridges, Stylist has got off to a flying start. Its challenge will be to sustain both advertiser and reader interest. But with a powerful target audience, the backing of the already successful ShortList team and an overwhelmingly positive reception, all the initial signs mean PROs should take note: Stylist has arrived.
Quick facts
Circulation 400,000
Website Stylist.co.uk
Hits the streets Wednesdays
Price free
Contacts
Fashion director Lizanne Harris 020 7611 9743
Beauty director Emma Smith 020 7611 0388
Features editor Alix Walker 020 7611 0390
Writer Scarlett Russell 020 7611 0396 (film, TV, music)
Email Firstname.surname@stylist.co.uk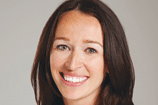 A minute with... Lisa Smosarski, editor, Stylist
When should PROs contact you?
We go to press on Wednesdays for the following week's edition. PROs should get in contact two to three weeks before we go to press. They need to get in touch earlier for features, as we plan those six weeks ahead to give us time to cover issues in more depth.
How should they contact Stylist?
It is best to speak directly to the section editors. Our email boxes are full at the moment, so pick up the phone.
What are your pet PR peeves?
My main PR peeve is when there are mistakes in press releases that show the same material is being pitched to other titles. PROs need to make sure their material is relevant to our readers. They should also be clear about what they are selling in to us; what does it offer to our readers?
What next for Stylist?
We are launching a full website later on in the year with exclusive content. At this point we will also start running competitions.