The station, which reaches 11.34 million listeners a week nationwide, is open about its desire to target a younger audience through the ubiquitous Cotton and 23-year-old James. Other changes include putting former BBC 1Xtra DJ Dev in charge of the early breakfast show and new music expert Huw Stephens fronting specialist music programmes.
Deputy controller of BBC Radio 1 Ben Cooper explains the thinking behind the changes: 'Like any youth brand you have to keep a product fresh, with new energy alongside experienced presenters. The experience of Chris Moyles will still be there to wake up to, and Scott Mills to drive home to, but Dev and Greg James are the stars of tomorrow.'
The target age group for Radio 1 is 15 to 29, but at the mom­ent the average listener is at the top of this bracket, at 29.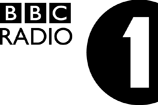 Despite the focus on young talent, the self-proclaimed 'Saviour of Radio 1', 35-year-old Chris Moyles, last month bec­ame the station's longest-serving breakfast presenter, overtaking Tony Blackburn's previous record of five years and nine months. Moyles' show reaches 7.72 million listeners.
Cooper defends the breakfast presenter, who is considerably older than 29: 'Age is just a number. What counts is a person's reference points, musical tastes and persona. Look at the late, great John Peel; he had a massive youth fan base.'
Despite Cooper's reassurances, many PR professionals feel the changes to younger DJs may alienate loyal older listeners. Natalie Luke, associate director at Shine Communications, is particularly worried about the decision to downsize 44-year-old Whiley's involvement. 'It is a risky move, but it is understandable. Radio 1 has fierce competition to keep the new generation of Spotify music listeners.'
MD of Bright Young Things Communications Niall Cowley says the station should go further: 'It should be brave enough to get rid of the irrelevant dinosaur Chris Moyles. His dated lad-mag humour is not enough to connect with a new generation of listeners.'
Online streaming sites, such as Spotify and LastFM, have created a new threat to Radio 1's listening figures. The web-savvy youth market has embraced free music sites and, as Cowley says, 'would rather create their own Spotify play­lists, than listen to a humour-less bully in the mornings'.
Cowley does, however, bel­ieve the presenter shake-ups represent a safe bet: 'Cotton is the biggest celebrity presenter and a pop asset and James is a breath of fresh air. This is a risk that will probably pay off.'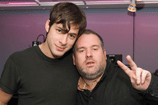 Listeners 11.34 million (source: RAJAR)

Weekday shows
Dev 4-6.30am
Chris Moyles 6.30-10am
Fearne Cotton 10am-12.45pm
Greg James 1-4pm
Scott Mills 4-7pm
Zane Lowe 7-9pm
Huw Stephens 9-10pm
Nick Grimshaw 10pm-12 midnight

Contacts
Website bbc.co.uk/pressoffice/pressenquiries/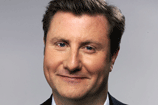 A minute with... Ben Cooper, deputy controller, BBC Radio 1
Describe Radio 1's relationship with PROs
All the shows are in constant contact with PR professionals. We are pretty high up on people's lists.
Who should PROs contact?
If your client is a big celebrity guest then target Chris Moyles; music guests should go to Fearne Cotton; film clients go to Greg James and Edith Bowman and weird and wonderful items appear on Scott Mills' show. Get in contact with the relevant producers on these shows.
Does Fearne Cotton's celebrity status worry you?
It is strange being papped with her, but Radio 1 has always been of interest to the tabloid press – from Chris Evans to Jamie Theakston. Fearne is of interest to the media, but it does not have a negative effect on her show.
Does being responsible to licence fee payers affect content decisions?
We have a huge responsibility. There is a fine balance between editorial guidelines and targeting the youth audience that we monitor.