Describe your magazine
Tatler covers heroes and heroines of modern society. It has also become recognised as an authority on travel, fashion and restaurants, as well as the host of some of the best parties of the year in London.

Who reads it?
The Tatler reader is educated, modern and sophisticated.

Who are your rivals and what does Tatler offer that others do not?
We occupy an unrivalled position. From a PR perspective we are often included alongside Harper's Bazaar, despite it rebranding to be largely fashion-focused. Tatler offers much more than this.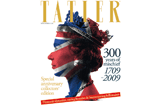 You are celebrating your 300th anniversary. What can we expect?
I wanted this issue to tell the story of the magazine itself, from the time of Tatler's founder Richard Steele to Tina Brown and right up to the present day.

Do you agree Tatler targets a 'socialite' audience?
Pigeonholing the magazine in this way is rather old-fashioned and less ambitious than we are in reality. Yes, some of the content is targeted at so-called 'socialites', but equally many of the people we cover, as well as those who read us, are at the heart of what is happening in the UK today, whether politically, economically or culturally.

Which celebrities work well for Tatler?
Whoever our readership is discussing. Recent covers have been Liz Hurley, Georgina Chapman, Eva Herzigova and Diane Kruger.

Describe Tatler's relationship with PROs
We have regular contact, particularly across the fashion, beauty, travel and celebrity sectors­.

PR pet peeves
It annoys me if it is clear that they haven't read the magazine or do not understand the readership.

Media must haves
The Times, Daily Mail, The Daily Telegraph, The Guardian, FT, The Economist, Vanity Fair and lots of Vogues.

Circulation figures 85,064 (ABCs, January-June 2009)
Contact tatlermanedassistant@condenast.co.uk