Steve Auckland, Free Division MD at Associated Newspapers, which owns both the Metro and London Lite, says it is too early to assess the impact this move will have on London Lite: 'The London Evening Standard is in a difficult situation. I am not sure how it will sustain its cost base when it is giving away 600,000 copies a day. It also has to make sure it does not put adv­ertising rates up.'
London Lite launched in 2006 to rival News International's thelondonpaper. But thelondonpaper folded last month following spectacular losses, and after owner Rupert Murdoch laid out plans to charge for
online news by 2010.
Auckland does not view his two free papers as rivals: 'The Metro offers a dose of hard news with no spin, which ref­lects what urbanites want to read in the morning.'
By contrast, London Lite is more lifestyle and celebrity-led. 'It is a Heat-style magazine on a daily basis for a younger professional audience. It is a short, sharp read for the end of the day,' adds Auckland.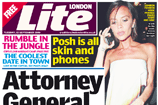 The two papers co-exist with a strict policy of not sharing stories or operating from the same office, but the sales, res­earch, marketing and distribution teams work across both titles.
Although he would not be drawn on the closure of thelondonpaper, Auckland attributes his own papers' success to off­ering the 'right product in the right place to the right aud­ience'. Commuters want news quickly and Auckland does not see them paying for a paper.
Of the London Evening Standard, he says: 'It does a different job. If readers want a lengthy, opinionated read, the Standard is a great product, but reader differences depend on age.'
But some say commuters will think differently now. Sam Espensen, account director at Red Dog Communications, says: 'There is clearly only room for one free paper in terms of advertising revenue.'
Matt Bourn, MD of Braben, says thelondonpaper will not be badly missed from an editorial perspective, 'but it did provide a range of PR opportunities'.
The sudden closure of thelondonpaper also casts doubt over the future of the free newspaper market, but Auckland remains bullish: 'The Metro got through the recession and we are seeing some green shoots of recovery.' But he concedes: 'London Lite is in a different market. There is not so much routine for people in the evening.'
Bourn says the Metro rem­ains an example to other titles: 'The Metro is a leading light for the successful free format and is still a key title for PROs to target.'
Distribution
Metro – 1.3 million across UK
760,000 in London
London Lite – 400,000

Contacts
Features features@ukmetro.co.uk
Life life@ukmetro.co.uk
News news@ukmetro.co.uk
A minute with... Steve Auckland, MD, Associated Newspapers Free Division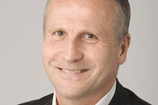 Define your readership
Metro readers are 18- to 44-year-old ABC1s, who are predominantly in full-time work. They routinely use public transport to get to work. London Lite readers are a similar professional audience in London. They are slightly more interested in arts, entertainment and lifestyle. The evening readers are harder to guarantee.
What differentiates the Metro and the London Lite?
Metro, which launched in London in 1999, works on the morning mind set. People are more receptive in the morning. It has no spin, no judgments and is not aligned to any party. The features are related to each city and there is comprehensive sports coverage. By the end of the day, readers want more a light-hearted news agenda, which is what the London Lite gives them.
How much contact do you have with PROs?
The editorial teams have a lot of contact with PR professionals, especially on the entertainment, travel and lifestyle sections.