The 'Queen of Mean' ret­urns after eight years to front a new series, replacing Nicky Campbell and Julia Bradbury.
The show has undergone a revamp and will now occupy a brand new, prime-time, hour-long slot.
PR professionals representing companies that find themselves caught in the show's firing line should beware.
Robinson's journalism background and personal style mean she is not going to give anyone an easy ride.
Former Watchdog series producer and associate director at Media Zoo Sion Taylor says: 'Anne is good at getting to the heart of the story. She understands what consumers care about and is focused.'
One of the biggest dilemmas for companies app­roached by Watchdog is whether to appear on the show. But PROs and the show's producers urge spokespeople to face the music.
Hill & Knowlton senior associate director Peter Roberts, a former head of comms at BBC News, says: 'However trying the situation, Watchdog offers businesses the opportunity to demonstrate their sincerity and ability to listen.'
Mandate Communications CEO Sacha Deshmukh agrees a brand should always provide a comment in some form but warns: 'If you're asked to present a spokesperson, only do so if they have been thoroughly media-trained. If not offer a statement instead.'
Watchdog series editor Rob Unsworth says companies should not be scared of app­earing on the show: 'We are all on the same side of wanting what's best for customers. We will work with companies to get their message across.'
But not everyone is convinced. Crisis management company Chrome Consulting MD Rob Metcalfe says the programme is strictly anti-corporate. 'Nobody gets invited to participate in Watchdog bec­ause they like your brand,' he arg­ues. 'Know your rights. Make sure you're up to speed with the BBC Editorial Guidelines. Be prepared to take them to task in advance of the broadcast.'
Metcalfe advises working with the production team and viewing filmed reports in adv­ance: 'By doing this we were able bring much more balance to a filmed report on salmon farming. It was broadcast, but with changes.'
Watchdog has been running for almost 30 years and rem­ains an important platform for brands to speak to consumers. 'Watchdog has become very adept at plugging into media concerns,' says Taylor. 'App­earing on the show impacts on your reputation.'
Audience Five million

Frequency Weekly hour-long programme – initial run of nine weeks then back in the New Year

Contact
watchdog@bbc.co.uk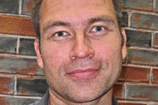 A minute with... Rob Unsworth, series editor, Watchdog
Who watches Watchdog?
We have a really broad mix of viewers of all ages. Now we have incorporated Rogue Traders into the show it has grown even more.
Your advice to companies that are featured on the show
Your first reaction might be to panic, but think of it as an opportunity from which everyone can benefit. We have not always made up our minds. But there's no point companies coming on to rubbish what customers are saying.
How can companies use an appearance to their advantage?
It's great when companies use their appearance to talk about a change in policy. It's a win-win situation for the customer, the company and the programme. We are keen for people to talk to us and have a conversation.
What has changed since the last series?
We're putting the audience at the heart of the programme in a way we have not done before. Anne will present in front of a live audience this time and we will hear people's stories first-hand.