And for Absolute Radio, David Cameron's 'twat' gaffe was a promising sign that the station is reversing its fortunes.
Since the former Virgin Radio rebranded as Absolute last September, audience figures have been in steady decline. The station's new identity took a further blow last October when Swedish brand ­Abs­olut Vodka announced it would sue over the name.
But the latest Rajar figures show the station has finally halted the audience slide and now has a weekly reach of 1.69 million listeners. Nevertheless, this is still nearly a third fewer listeners than the
station had a year ago.
PR professionals say this is to be expected. 'A drop in audience figures after the rebrand was inevitable,' says Joyce Lorigan, chief executive of Golley Slater PR, who worked with the Absolute team on the rebrand.
'Virgin Radio was at least ten years old and Virgin as a brand is decades old. That is a huge amount of investment in building the brand, and it will take time to build a new one.'
Gemma Hunt, associate dir­ector at Unity, adds: 'The rebrand has been done well and the station remains punchy and fun to listen to. It is a great target for any PR professional.'
The new brand promised to keep Virgin's 'edge and cheek­iness' and Cameron's gaffe, which was exploited to the full by Absolute's PR team (PRWeek, 7 August), added valuable kudos to the station's proposition. 'In context, Cameron sounded incredibly ­relaxed,' points out Lorigan.
Breakfast show presenter Christian O'Connell, who int­erviewed Cameron, adds: 'Every PR professional should now want their client on the show. I work really hard to relax guests as I always want to get the best out of them.'
One thing Absolute ret­ained when it switched from Virgin was the ability to att­ract big names to appear on the station. O'Connell cites a slot with The A-Team's Mr T as one of the highlights of the past 12 months.
When pitching talent, PR professionals should think big. 'I'm not interested in reality TV and Big Brother,' he says. 'I want people I am interested in and to whom the audience wants to listen. I would love to have Peter Andre in – I would not necessarily play his new single, but I'd love to hear about what is going on.'
Matt Bourn, MD at Braben, agrees 'twatgate' was a PR coup for the station, but that the challenge is now to build on this momentum. 'The next test for the power of the Absolute brand is to turn the recent audience plateau, which is a real achievement given the sharp decline, into audience growth.'
Weekly listeners 1,691,000 (Source: Rajar)

Rebrand date 29 September 2008

Contact
Deputy programme manager Tony Moorey at tony.moorey@timlradio.co.uk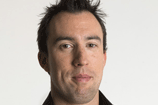 A minute with... Christian O'Connell, presenter, Absolute breakfast show
What were your highlights of the past 12 months?
Mr T coming in was a real highlight as he was with us for two hours and is an amazing guy. Also sending two listeners on to Coldplay's plane to join them for a gig in Germany was great fun.
Tell us about 'twatgate'
Before David Cameron even left the studio the story was all over the Sky website. It spread incredibly quickly, which isn't surprising when you consider the man who many feel will be the next Prime Minister swore twice on radio when discussing Twitter.
What makes an ideal feature for Absolute?
I love having fun with listeners – we have a slot called 'who's calling Christian', where listeners look out for any famous people and get them to call the show. One day it was Tony Blair.
How have you managed to halt the audience decline?
The Cameron story shows people want transparency and they can see through stunts. People want to hear natural, good radio.