Women of this age are likely to have families, be doing well in their careers and crucially, have disposable inc­ome to spend as they choose.
This may explain the success of Woman & Home magazine, which is at its most pro­fitable point ever and just scooped Consumer Magazine of the Year at the PPA Awards 2009.
Last year the magazine grew by 5.1 per cent and subs­criptions now stand at 114,000.
This success is no fluke, says editorial director Sue James: 'We have really got to know and understand our consu­mer and this magazine is all about her. She is at the heart of everything we do.'
The average reader will be aged upwards of 35, says James, but women within this age group will differ vastly: 'She could be married and have grown-up children, or she may have a young family. She could be a high flier and she is more than likely to be working; she could have just gone back to work or be running her own business. She could have been married for years, be divorced, be living with a partner or married for the second time.'
James says the magazine embraces the shared ideas and aspirations of women at this life stage rather than their particular circumstances.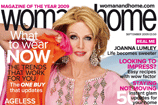 Amy Ronge, account executive at Skywrite Communications, says anything with a family angle will go down well. She rec­ently pitched a gadget that helps families organise their time. 'The pitch was successful because everyone could relate to it,' she says.
In terms of celebrities and talent, think Helen Mirren, Annie Lennox, Caroline Quentin and Joanna Lumley, adv­ises James: 'We have recognisable faces on the cover but they must be recognised for their talent, not just be a name.'
Models are unlikely to be 16-year-old beanpoles eit­her – the current issue features a 78-year-old model.
Real women are featured as much, if not more, as celebrities and models, and it is acc­epted that no-one is perfect, says James. 'It's real women meets model meets celeb and they are all fabulously flawed on some level,' she says.
Paul McCormick, senior acc­ount executive at Lewis PR, says pitching real women as case studies is a good way to approach Woman & Home. 'It is a top tier title for some of our clients,' he says. 'A female case study in her forties is perfect for the readership.'
McCormick advises becoming very familiar with the magazine before pitching: 'I pitch for a specific feature on a specific page, rather than just saying I have an idea.' James agrees: 'I don't like emails asking for details of my staff, or round-robin contact updates. Just buy the magazine, all the information is in there.'
Circulation 353,160 (Source: ABC July-December 2008)

Website womanandhome.com

Unique users 133,000 (Source: Omniture)

Contact firstname_surname@ipcmedia.com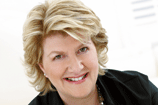 A minute with... Sue James, editorial director, Woman & Home
How has Woman & Home become an award-winning magazine?
It has been a lot of effort and work building up to this but we have really got to understand our reader. We do a lot of listening, through focus groups, or at lunches and events and we do a lot of planning so there is something in the magazine for everyone.
Tell us about your charity work.
We have three major charity walks a year and we have raised more than £3m for Breast Cancer Care. We have just launched an initiative with the Sir Bobby Moore Fund, which raises money for people affected by bowel cancer.
What is your relationship with PROs like?
We work with some great PR professionals and I always look at it as a win-win situation if we are building a relationship with them. One PR executive recently said to me: 'If you put something in Woman & Home it really works.'
Advice for PR professionals
Good PR professionals understand we know our market really well and respect that.