But Mother & Baby did just that when it featured a picture of a breastfeeding mother on its current August 2009 cover - a UK first. The stir it created has reinforced the fact that breastfeeding, a practice as old as the human race, is still news - along with every other aspect of parenting.
First-time mums in particular are desperate for help and reassurance. Any advice or information offered by magazines such as Mother & Baby, the market leader, is taken very seriously, so getting a client on board can be a massive boost.
'People are always going to have babies,' says Miranda Levy, editor of Mother & Baby. 'And people are always going to buy for their babies ahead of themselves. Even in a recession, they may buy a cheaper buggy, but they'll still buy a buggy because they need one.'
The average reader is a pregnant woman aged 20 to 45. She will read Mother & Baby for 18 months, says Levy, before graduating to titles aimed at parents of toddlers and older children. This means the subject matter the magazine covers is limited, and certain topics will appear time and again.
'You cannot reinvent the wheel,' says Levy. 'There are certain subjects we have to cover. Every first-time mum wants to know about sleeping, feeding, weaning and bonding. But there are many ways we can present this information. It could be a six-page special, a quiz or a real-life story.'
Sian To, partner at As Clear as PR, who has worked with Mother & Baby for ten years, says: 'Parenting magazines do regurgitate the same features every year. As long as you have innovative and exciting products, they are not a problem to pitch.'
But PROs need to be honest when they pitch to Mother & Baby. Kelly Carruthers, account executive at Cerub PR, advises: 'If a product is not innovative, don't pretend it is. Be straight with the editorial team - if it wants to feature it, then it will.'
Emma Finden-Crofts, account manager at BCS PR, which handles PR for Clippasafe child safety products, adds: 'Being open to the editorial team's feedback is crucial. It knows its readers best.'
PROs should also beware of pigeonholing Mother & Baby as a 'mumsy' parenting magazine. Unlike many editors of similar titles, Levy has a background in newspapers and women's magazines, joining the title from Grazia. 'When I took over Mother & Baby a year ago it was a fantastic heritage brand, but it needed to be brought into the modern age and present a more glossy image,' she says.
One of the main changes is an increase in fashion pages, from two to 12. The magazine also counts national newspaper and magazine journalists among its contributors. 'We have top journalists who also happen to be mums,' says Levy.
Circulation 51,229 (ABC)
Frequency Monthly
Website askamum.co.uk
Contact mother&baby@bauerconsumer.co.uk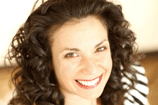 A minute with... Miranda Levy, editor, Mother & Baby
What prompted the breastfeeding cover?
I wanted to do something different and we were thinking, 'What does the parenting community feel passionately about? Breastfeeding. So let's make a splash and do something that will get column inches.'
How do you keep content fresh?
We find ways to be creative. Real-life stories make an impact. We also reflect the news agenda, so we will have something on swine flu in our next issue.
Any advice for PROs?
A business does not have to be a huge multinational for us to be interested, as long as PROs target their approach. Of course we work with companies such as Procter & Gamble and Kimberly-Clark, but a lot of the businesses we feature are family-run.
How do you keep ahead of the competition?
A lot of our rivals don't seem to plug into what's going on in the wider world. We have extras such as a work page, a health page and a money page, as we recognise our readers are not just mums, they are real women and a lot of them will have gone back to work.