This shift is best demonstrated by market leader Stuff magazine, which recorded an eight per cent increase in readers between July and December last year, taking it to a total circulation of more than 95,000.
It is not just the UK that has embraced the craze for technology. Stuff, owned by PRWeek publisher Haymarket, is now published in nearly 30 countries. 'The men's lifestyle market has suffered, especially with the dec­line of the lad's mag, but we have managed to buck that trend,' says brand director Tom Dunmore.
Stuff is a hybrid of men's magazine with the obligatory half-naked babe on the front cover, and high-end gadget publication. 'What I have tried to do in the ten years I have been here is to show that technology is a significant part of lifestyle, just as fashion is a significant part of lifestyle,' says Dunmore, who will become consulting editor of the magazine this month.
'Gadget porn'
'It is basically gadget porn,' says Gareth Davies, account director at Edelman. 'It is girls holding cutting-edge, very desirable products.' As a result, clients see the magazine as a very desirable target. 'It is very well regarded,' he says.
'Clients really value a mention in Stuff,' agrees Laura Macdonald, senior prog­ramme manager at Skywrite. 'They use great photography and the features look fantastic.'
The cover and look of the magazine was recently updated 'to reflect the changing technology industry'. But fans of Stuff's iconic front covers will not be disappointed. The Stuff girl stays.
Dunmore acknowledges the 'babes' element of Stuff could alienate women, who are just as interested in technology as men, and put them off the magazine.
But he points out there is no real alternative cover shot for Stuff. 'If we pictured just a product, we'd end up pigeon-holed as a mobile phone magazine, or a MP3 magazine, or a computer magazine,' he argues.
Having a girl on the front cover means Stuff is stocked next to magazines like GQ rather than niche technology magazines. 'We have not found a better solution,' he admits.
Don't judge a magazine by its cover
But PR professionals should not judge the magazine by its cover, warns Paul Wooding, associate director at Weber Shandwick Technology.
'Just because it is printed on shiny paper and has lots of colourful pictures, it does not mean that the writing takes a back seat,' he says. 'The Stuff team knows its gadgets so be prepared to be probed. Don't ass­ume just because a product is new and sparkly the team will automatically want to cover it.'
Circulation 95,072
(ABC July-December 2008)
Website www.stuff.tv
Unique users Approx 500,000
Contact stuff@haymarket.com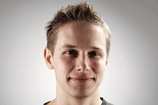 A minute with... Tom Dunmore, brand director, Stuff
You have been at Stuff for ten years. What has been your greatest achievement?
Really honing the product, so it is all about the joy of gadgets, and then working really hard to raise its profile.
Are you worried the front cover may put off women readers?
It's all about multimedia these days so it is not just the magazine. On the website there are no pictures of girls in bikinis. The girly covers are important for the magazine for newsstand positioning, but they are not so important for the Stuff brand as a whole.
What has been the most significant event in tech in the last year?
The technology landscape is so dominated by Apple that it would have to be the launch of the new iPhone. This year it was not a new product, just an upgrade, but it still felt like the entire world was turned towards San Francisco.
Who is your main competitor?
T3 is our main rival and over the years it has moved to become quite a lot like Stuff.