It is not easy being green. Particularly when people seem overwhelmingly focused on the question of value. For
environmental campaigns and corporations alike, the onset of a brutal recession has reframed the environmental debate.
Already this year, there has been a backlash against recycling from newspapers pointing to a collapse in the world market for recycled material. Firms such as Microsoft are believed to be taking a long, hard look at their corporate social responsibility (CSR) PR budgets (PRWeek 24 April), while NGOs have accused corporations of cutting spending on environmental schemes.

Exclusive PRWeek research
To understand changing consumer att­itudes better, PRWeek commissioned res­earch house Populus to survey 2,000 members of the public. While half of the res­pondents were more concerned about environmental issues today, compared with one year ago, almost as many were not. And a staggering 81 per cent revealed they were paying more attention to cost, rather than a product's environmental credentials (see graphs on facing page).
According to Populus founder and strategic director Andrew Cooper, the results indicate how the topic of sustainability has shifted in recent months. 'While consumers remain concerned about the environment, their ability to act is constrained by the economic downturn,' he says. 'Consumers are looking for products that save money and help the environment.'
This, say observers, is only to be expec­ted. 'Many people under financial strain will naturally look to economise,' says Burson-Marsteller EMEA corporate responsibility co-lead David Page. However, the shift in attitudes does pose some comms challenges, specifically when it comes to those brands that have tried to associate being green with desirable aspirations.
'The lexicon has to change,' agrees Fut­erra Sustainability co-founder and CEO Solitaire Townsend. 'The language of the UK has changed to words such as austerity.'
Already, the impact is being felt in areas such as the £2bn organic market which, after a decade of year-on-year growth of more than 20 per cent, slowed to a two per cent increase in 2008. Townsend says: 'People weren't buying organic for the sake of the environment, but as a health luxury.'
Communicators now need to consider frugality when defining their environmental message. 'We have spent years trying to tie ourselves to luxury,' explains Townsend. 'Now it's about how to do more with less.'
Clearly, some brands will find this easier than others. Companies such as Inn­ocent and Green & Black's have built their environmental comms around the concept of an aspirational lifestyle. It may be no coincidence that Innocent, for example, saw sales plummet by 20 per cent in 2008.
On the other hand, the downturn in recycling has forced recycling bodies such as WRAP, and local councils, to rethink their comms strategies. 'It's about positioning the work in terms of wasting less,' says Coca-Cola citizenship manager Liz Lowe.
However, at least one communicator sounds a note of warning about changing course too drastically. Ogilvy PR EMEA MD Ash Coleman-Smith, whose agency will soon roll out a dedicated group-wide environmental unit called Ogilvy Earth, says: 'As we come out of a recession, the awareness will mean consumers will go back to old green habits more easily, particularly where they offer an emotional benefit.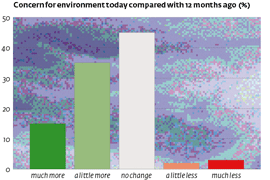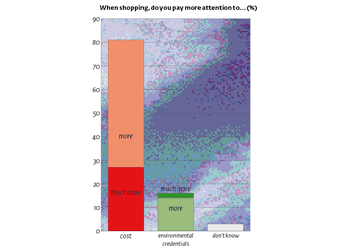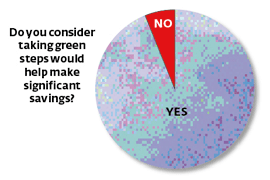 Why CSR messages are changing
Business
As usual, says Futerra Sustainability co-founder Solitaire Townsend, business has been slow to respond to the change in consumer attitudes towards the environment. 'Companies are finding it difficult to integrate messages,' she says, pointing to Asda as an example of a company that is getting it right.
'It ran an ad showing how through recycling it was saving money that could be passed on to the consumer.'
At Coca-Cola, citizenship manager Liz Lowe is convinced the soft drinks giant's recycling message does not need to change, despite widespread media coverage questioning the value of the practice in a depressed economy.
Coca-Cola is part of the Together partnership – an industry group Lowe says is very focused on a 'value message'. 'It's not just save the planet, but it's save money.'
'Companies that respond to the faster, better, cheaper desire of consumers, and incorporate environmental and cost considerations into product development, business and comms strategies, will be best placed to benefit,' adds Burson-Marsteller EMEA corporate responsibility co-lead David Page.
Brands also need to be careful of 'greenwashing'. 'People are looking for scapegoats,' says Green Rocket MD Kim Stoddart. 'Ensure claims are responsible and you are not invoking criticism.'
Third Sector
All eyes will be on the Copenhagen Climate Change Summit this December. NGOs and charities are expected to ramp up comms efforts in the run-up to the critical summit.
This is likely to result in increasingly aggressive messaging from the third sector, as it attempts to deliver campaigns that will drive a robust eventual agreement.
'Most NGOs are extraordinarily focused on Copenhagen,' says Futerra's Townsend. 'They don't have to be 100 per cent focused on cost-saving. It's better if they keep their edge.'
Despite that, Fairtrade Foundation comms director Barbara Crowther admits it has had to adopt a different approach.
'We have been trying to emphasise that in the current economic climate, Fairtrade is needed now more than ever – what's good is that it seems to resonate with the public,' says Crowther. 'People are staying fairly loyal to products they perceive to have a social benefit to other people.'
Crowther's comments are echoed by Friends of the Earth comms director Adeela Warley, who told PRWeek it would increasingly incorporate a focus on value into its communications.
But do not expect NGOs to lose sight of their famed ability to influence the comms agenda of both media and business. 'I would encourage them to point out waste,' says Townsend. 'They are very good at pointing out where companies are not walking the talk.'
Media
The recession has prompted changes in the tone of media coverage towards the environment, thanks to an overwhelming focus on how people are responding to the change in economic climate.
'There's a theme there, to which we have to be prepared to respond,' admits Fairtrade Foundation' s Crowther.
'Sometimes the story you want to put out is being diverted into a story about economic survival as though that's the only story.'
The 'doom and gloom' agenda also means environmental stories are being covered in a considerably less positive way than one year ago. 'Climate change is being covered as something without a solution,' says Futerra's Townsend. 'I see the stories being far more depressing – they are more likely to be fear-mongering.'
The Sun environment editor Ben Jackson believes there is actually less cynicism among readers nowadays, despite the increasing priority of value for money. 'They feel the arguments for doing something are more cogent and more sensible,' he says.
'I don't think the economy lessens people's fears about children and their grandchildren's future. The credit crunch will eventually pass and people want to secure a brighter world in the long term.'
As the Copenhagen Climate Change Summit approaches, and the economy slowly improves, expect environmental coverage to return to an even keel.