But the days when Radio 1's flagship news programme focused on music and not much else are over. The programme now looks to break new ground with its approach to issues affecting Britain's younger generation. And with a weekly audience of nine-and-a-half million listeners, and more than one million web users, it has a significant reach.
'The target audience is young Britons aged 15 to 30, and we cover the issues that affect them,' says head of Newsbeat, Rod McKenzie. 'This can be anything from entertainment to politics, knife crime, sex and body image.'
Hits to its website are increasing rapidly, from 50,000 a month at the start of 2008, to five million by the end. With commercial radio facing difficult times - The Guardian reported in September that commercial radio revenue fell more than ten per cent year on year - Newsbeat's time is now.
Surprising case studies
In December last year it ran features on an American sex clinic, cervical cancer awareness and 'Pablo the drug mule dog' from the Government's anti-cocaine ads. These ran in the 15-minute programmes at 12.45pm and 5.45pm, as well as the news bulletin every hour.
Agencies are realising the potential of featuring health issues on the radio too. Claire Anderson, account director at Propaganda, describes her work with Newsbeat on a Leeds-based anti-smoking scheme as 'the best piece of coverage of my career. They followed it up on Radio Five Live.'
Newsbeat's tech-savvy demographic means these stories will go down well too. XL Communications recently pitched a legal music download service with great success. 'It ran all morning and there was an extensive piece including interviews and public reaction on drive-time Newsbeat,' says director Chris Bignell.
But music has not been forgotten, and Newsbeat is keen to remind people it broadcast the story of Blur's reunion 24 hours before the music press.
Driven staff
Newsbeat's editorial agenda is served by a team of 34 young journalists including reporters in the US. 'The driven and creative staff on Newsbeat are the same generation as our audience so they know what to offer them,' says McKenzie.
The staff have a good working relationship with PR professionals. Unity PR says it regularly approaches Newsbeat, most recently on Dramatic Need, a charity helping African children overcome crises using art.
'Newsbeat discusses issues that strike a chord with the youngsters we are targeting,' says Phil Drew, campaign manager at Unity.
'We also know it will be packaged well and made available to other affiliated shows.'
Found on 97-99FM
Listeners 9.5 million a week
Website bbc.co.uk/newsbeat
Website users five million a month
Contact newsbeat.planning@bbc.co.uk
A minute with... Rod McKenzie, head of Newsbeat, BBC Radio 1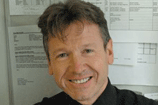 What makes Newsbeat different?
We have a great team of young journalists who fight for the attention of the audience as they understand the issues affecting young Britons. We also have a large team of 34 - good journalism cannot be done on the cheap.
Is there anything Newsbeat won't cover?
No. There are things that we need to cover with care, however. December's piece on sex rehab in the US was a sensitive issue. We tried to gain access to a UK clinic, but this wasn't possible, so we sent our New York reporter to Santa Fe.
Is there any difference between radio and website content?
There are more tech stories online as some do not translate well on to audio. Tech works well for our audience.
Does Newsbeat have a good relationship with PROs?
Yes. Sometimes they will get fed up with us and vice versa but that tension always exists between PROs and journalists.