There cannot be too many public relations officers on first-name terms with Bill Gates. Yet when Pam Edstrom casually name-drops 'Bill' while posing for PRWeek's ­photographer, it comes across as perfectly natural rather than boastful. ­After all, as Microsoft's first-ever PRO, ­Edstrom has known Gates since his computing powerhouse was a penniless start-up.
After years as the firm's chief software architect, 'Bill' is about to take a less active role in Microsoft, but Edstrom has been his comms adviser right from the start.

As she recounts her first visit to Microsoft's office in Bellevue, Washington, in 1982 for a job interview, it is difficult to reconcile her memories of a one-floor office with 'number-two pencils and no fax mac-hine' with what the firm has since become - a technology multinational that has made millionaires of at least 12,000 of its staff.

Edstrom, now 56, had been on the comms team at oscilloscope manufacturer Tektronix for three years, 'learning the difference between analogue and digital', when she heard about a job opening at Microsoft.

'I received a call from a headhunter about a small software company up in Washington,' she recalls with a smile. 'I remember walking up the stairs and thinking, "I'll be paying for my own travel".'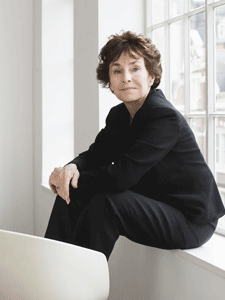 She was interviewed by a twentysomething Harvard graduate called Steve Ball-mer - now Microsoft's CEO and the man to whom Gates is handing over the reins.

Edstrom recalls her first day at work. 'I had no desk, no phone, no press list. In 1982, the only people at Microsoft who had PCs were the developers. We had to hire an outside firm to handle press releases.'

Nevertheless, Edstrom was confident that the fledgling company would succeed - although she could not have anticipated just how much impact Microsoft would have on her life and career. 'I had a belief in what was possible and saw what the PC could bring, but I certainly didn't envision billions of computers sold.'

Although Edstrom left Microsoft in 1984 to join Waggener Group, the firm ­remains one of her agency's key clients. Now a major multinational outfit, Waggener Edstrom is one of only three on the computer firm's global roster. Those who know Edstrom best, however, know that Microsoft is more than just a big-name client or a money-spinner.

'She is a true believer - she comes from that early era,' says friend Steve Lohr, tech correspondent at The New York Times, who met Edstrom while covering a story about IBM in the 1990s.

'She was totally signed on from the beg-inning. The advocacy, promotion and def-ence of Microsoft isn't just a job to her. It's not just money. It's a genuine belief. '

Another American technology journalist claims Edstrom was instrumental in establishing the software giant as a media-savvy operation. 'Microsoft has a more intelligent approach to PR than almost every large corporation of our era,' says David Kirkpatrick, senior editor at US
business magazine ­Fortune, who has known Edstrom for almost two decades.

'It defined the way fast-growing companies relate to the press, and I give Pam a lot of
the credit for that.' He claims that Edstrom's role as the company's first communicator set a
precedent that Ballmer and his team still follow ­today. 'I imagine Pam convinced Bill Gates early on to take an aggressive approach to PR. I suspect Microsoft has the biggest PR budget of any company in history,' he says.
There have been some blips along the way, as one might expect when promoting a multi-billion dollar corporation that is rarely out of the headlines. Lohr ­recalls an incident in the late 1990s,
when ­Edstrom's daughter co-authored a behind-the-scenes account of the company called 'Barbarians Led by Bill Gates: Microsoft from the Inside'.

A New York Times headline from 1998 summed up the situation: 'Her mother isn't pleased as daughter rips Gates.'

Edstrom is characteristically diplomatic about the incident. 'We want our children to pursue their dreams,' she says, 'but we should be careful what we wish for. I certainly didn't have any input.'
Today, Edstrom still oversees operations at Waggener Edstrom.

Fortune's Kirkpatrick believes that, while she is not as hands-on as she once was, Edstrom can take credit for the agency's knack for media relations. 'Many in the press are ­attached to the notion of PR as vestigial or annoying,' he says. 'In reality, there needs to be a good relationship between business journalists and PROs. Pam understands this implicitly.'

EDSTROM'S TURNING POINTS
What was your biggest career break?
My job at Tektronix introduced me to Melissa Waggener, but it was amazing to work at Microsoft in 1982 and see an innovative start-up become a Fortune 50 firm. I was fortunate to have had the chance to learn from smart people like Bill Gates, Steve Ballmer, Andy Grove and Michael Dell.

What advice would you give someone climbing the PR career ladder?
Choose a career that you are passionate and excited about. When you find the things in your career that excite you, this will be where you provide the greatest value.

Who was your most notable mentor?
I would give credit to my mother, but I've also been fortunate to have had Melissa as a partner for the past 25 years. She has helped me become a better professional.

What do you prize most in new recruits?
I look for people who are smart but can apply their intelligence in a practical way, listen well, are curious, can collaborate across time zones and cultures, are passionate and have a great sense of humour.
CV
2001 Presides over opening of London office
1990 Agency renamed Waggener Edstrom in recognition of her contribution
1984 Joins Waggener Group as partner to Melissa Waggener
1982 Microsoft director of public relations
1979 Joins Tektronix communications department