Nerves are on edge in the City. The 'credit crunch' has become the buzz word on the lips of every financial reporter throughout the autumn, with a lending crisis rocking financial markets.
Following the Northern Rock debacle, the past month has seen banking giants HSBC, Citigroup and Barclays announce losses related to the implosion of the sub-prime mortgage market in the US. The Qatar Investment Authority cited the increasing cost of credit as one of the major factors behind it pulling out of its planned purchase of Sainsbury's last month.
Some bankers have forecast a slowdown in mergers and acquisitions activity next year; others predict a general economic downturn. Last week's interest rate drop was an acknowledgement that consumers are also starting to tighten their belts.
Data from PRWeek's DealWatch table shows the drying up of City finances since the summer; the value of M&A deals in each of the past three months has been significantly less than the same months in 2006. September and October's totals were down by 50 per cent.
Figures from the Office of National Statistics published last week underline this slowdown. British companies' spending on acquisitions in the third quarter of this year fell to £9.3bn from £17.6bn the previous quarter. The value of acquisitions of British firms by foreign buyers slid down even more precipitously – from £51.4bn to £14bn.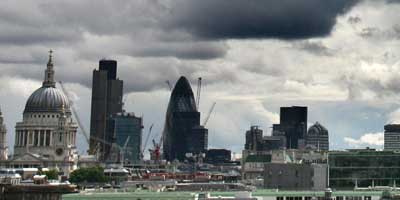 Bolstered by massive private equity deals and leveraged buyouts, City PR has enjoyed rude health over the past two years. But this drop in deals will soon hit those who rely on them for
income, predict City PR veterans.
'Those who are more reliant on M&A will be looking at the situation very carefully,' confirms David Wynne-Morgan, founding partner of WMC Communications and former president of Hill & Knowlton Europe.
GreenTarget UK chairman Tim Jackaman, who formerly founded City agency Square Mile, agrees: 'M&A tends to be feast or famine. Only if the balance of your work comes from retained clients are you protected.'
Help needed
But some City PR chiefs argue any slowdown in deals will be offset by the high-level strategic work that clients need in a financial crisis. William Clutterbuck, senior consultant at The Maitland Consultancy, predicts: 'There will be a likely downturn in the number of transactions. But clients need comms when something goes wrong; if there is a restructuring they will require your help.'
PR did not survive unscathed the recession of the early 1990s and the bear market that followed the dotcom crash and 9/11. But Fergus Wylie, London CEO of Gavin Anderson, says there are major differences between the current situation and the early 90s: namely, the impact of private equity markets and the internationalisation of financial PR agencies. 'Until there is a full impact on the equity markets, we will not really feel it,' he says. 'Even then there would be many corporate and financial restructurings, and private equity firms wishing to exit may have to do so through IPOs.'
Wylie argues that Gavin Anderson's international focus will mean that any UK slowdown would be compensated by strong overseas markets, such as Asia. 'We are confident about next year and are still budgeting for growth.' But he warns that businesses that are UK-centric could be affected.
It is perhaps this that has prompted some City PR firms to widen their focus in recent years. Financial Dynamics, for example, last year rebranded as FD as it expanded into areas such as healthcare, property and public affairs.
Gay Collins, managing director at Penrose Financial, says her firm's retained work means it should be less affected by short-term market jitters but concedes that a long-term downturn could affect marketing budgets. However, at present the clouds do not look too black, claims Collins: 'There have been no IPOs put off yet and the equity markets are OK.'
Collins also points out that in harder times, PR consultancies can benefit because clients may decide against adding to the headcount of in-house teams.
Others make the point that financial PR could end up faring better than consumer consultancies, which could see client budgets affected by a wider economic crisis. Stuart Pocock, partner at new business consultancy The Observatory, says: 'A lot of City and financial work is conducted at the top table where the senior directors know the value of PR. Consumer PR tends to be slightly lower down the pecking order.'
PR could also benefit at the expense of other disciplines. 'When times are good, advertising becomes a curious default setting for companies, and is partly why it will bear the brunt of a slowdown,' says Nick Murray-Leslie, director of financial markets at Chatsworth Communications.
The general consensus is that financial PR is considered more than ever to be a core part of clients' business strategy. As Murray-Leslie says: 'Any fool can make money in rising markets. The best PR comes into real play and adds value when the going gets tough.'
Good times, bad times...

The old adage that PR is the 'last in' and 'first out' of a recession is not entirely inaccurate. However, history shows that the fortunes of City PR are not necessarily hit as hard as those of other marketing services.
In the recession of the early 1990s, PR agencies' share prices tumbled as clients slashed budgets. In late 1990, big names such as Shandwick started to lay off staff and merge divisions in a bid to preserve profit margins, and by 1992 many firms had slimmed down. However, while there were some casualties in the City, they numbered far fewer than in consumer PR.
More recently, after 9/11, the downturn in the market saw some redundancies in the City.
But for most, it will take a longer downturn to make an impact. As GreenTarget's Tim Jackaman says of the tough years: 'Clients carried on communicating, until they realised there was no-one listening. The longer a bear market goes on, the more it starts to affect you.'