BUSINESS AND TRADE
Gold Award: Navman Wireless UK, by Cameron Wells Communications

Fleet management technology provider Navman Wireless was virtually invisible from a media perspective when it recruited Cameron Wells to raise its profile. Research into topics such as compliance with corporate manslaughter legislation, and the Working Time Directive, formed the cornerstone for credible news and advice features in the trade press. News-driven articles appeared in industry titles, and Navman Wireless technology was employed for a series of 'special reports' on road charging, broadcast on BBC news. The company is now used regularly by journalists for comment on industry issues.
CONSUMER RELATIONS
Gold Award: A very public Monopoly, by Brazen PR

Monopoly Here and Now UK was devised by Hasbro to spark media attention and increase sales of the classic board game. Locations for the limited edition board were decided by an online public vote, with voters encouraged to campaign to get their home town on the Monopoly map.
Hasbro received more than one million votes, with MPs, mayors and local media getting behind the campaign. Groups appeared on social networking sites MySpace, Facebook and Bebo, and Monopoly received more votes in some areas than the local elections. Pre-orders for the new edition exceeded 130,000 units.
The judges said: 'Great use of online communications to vote for your local town captured the imagination of public and media. The team succeeded in generating new interest and selling
new games.'
NOT FOR PROFIT
Gold Award: The Lowry Arts Centre's 'It's Grin Up North', by Spinoza Kennedy Vesey (SKV) Communications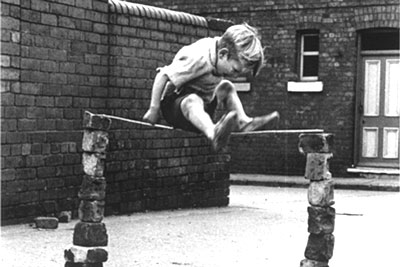 SKV was asked to promote 'The Myth of the North,' a mixed-media exhibition celebrating all things 'northern', including installations, film, painting and photography. The Lowry wanted to engage regional audiences beyond its home patch of Manchester, and to stimulate debate about 'the north' outside of the usual arts media. A series of campaigns was based around region-specific images positioned as 'definitive symbols of the north.' Highlights included a media-call out for a 'stuffed whippet', resulting in extensive regional coverage, and the promotion of Andy Capp as a northern cultural icon. In the first three weeks of the exhibition, The Lowry saw a 49 per cent increase in visitors compared with the same period in 2006.
The judges said: 'There was a clear result in increased visitor numbers. A good knowledge of media helped SKV to almost read picture editors' minds, resulting in excellent coverage in the nationals.'
OUTSTANDING IN-HOUSE PR TEAM
Gold Award: The Co-operative Group
Despite growing competition, the Co-operative team delivered campaigns that enhanced its reputation for social responsibility and ethics. The judges said: 'The combination of new business initiatives and effective, creative PR by the in-house team helped the company sustain its lead position in 'green' CSR, being voted 'most trusted and ethical' brand in 2006 and 2007.

OUTSTANDING PR CONSULTANCY
Gold Award: IPB Communications
Formed in 2002, IPB has doubled in size and won a series of major national accounts, helping clients win the hearts and minds of local comm-unities. 'IPB communications has carved itself an impressive lead position in the specialist area of public consultation and related PR since setting up five years ago,' said the judges.