CRISIS COMMUNICATIONS
Gold Award: 'Royal Show makes a big splash' by Mistral Group

The Royal Show was dealt a blow this year by the exit of 90 per cent of its 14-strong management team. Overnight, the press office became a crisis communications centre, quelling rumours and presenting the work of the new team in a positive light.
To make matters worse, unprec­ed­ented rainfall left organisers with no choice but to cancel the last day of the show for the first time in its history. Press coverage was sympathetic, and the organisers were congratulated for creating a Glastonbury-style atmosphere, with visitors having fun despite the rain.
The judges said: 'Mistral Group offered an organised, co-ordinated and timely response, ensuring the organiser achieved its primary targets.'
CORPORATE RESPONSIBILITY
Gold Award: 'Yellow Woods Challenge' by Yell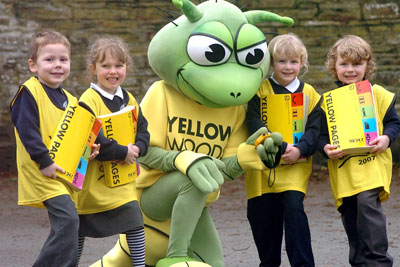 Directory publisher Yell launched this schools environmental campaign in 2002 with local authorities and conservation charity The Woodland Trust. School­children are encouraged to recycle old Yellow Pages directories and learn about the environment with campaign mascot Kirk – a fictional woodland 'minibeast.' Yell matches every pound awarded to schools with a donation to the trust.
Schools compete for £300,000 of cash prizes, and a sculpture competition showcases giant artworks created from old directories. The sculpture competition vote was covered in all six finalists' regions and nationally in kids' newspaper First News. Yell's UK recycling rate has increased from 41 per cent in 2002 to 60 per cent in 2006.
The judges said Yell's campaign 'was well thought out and evolving.
'The evaluation shows the project is also presenting a positive impression among Yell's key stakeholders.'
BUSINESS AND TRADE
Gold Award: 'Remote XT' by Primal PR

A mobile phone is stolen in the UK every 12 seconds. Remote XT is an anti-theft service that backs up the data on a customer's phone to a secure server, immobilises the handset and wipes all the data if a phone is stolen. It hired Primal PR for its UK launch.
Strategy focused on Remote XT's 'Scream' feature, which makes mobiles emit an ear-piercing scream when stolen.
The 'screaming phone' story was covered by every national daily newspaper and by broadcast media in the UK. In 24 hours, the story ran on 74 radio stations, 47 major newspapers, 52 TV stations and 683 websites worldwide. The website attracted 94,000 hits on launch day, with 502,500 visits within a month.
OUTSTANDING IN-HOUSE PR TEAM
Gold Award: DSG International
As well as positioning DSGi as a consumer champion and employer of choice, the team successfully communicated rebranding for Dixons and Currys and repositioned Dixons.co.uk as an online brand. Other highlights include crisis communications after the Buncefield Oil Depot explosion.

OUTSTANDING PR CONSULTANCY
Gold Award: Cirkle PR

Cirkle represents more than 60 brands and has grown 40 per cent in three years, winning five major clients since January. This is the third time in a row it has won Outstanding Agency of the Year, something achieved only once before across the whole country.


Click here for the FULL LIST of finalists and winners from the Thames & Chiltern awards