COMMUNITY RELATIONS
Gold Award: 'Learn to swim' campaign by Southern Water Services

Thousands of school-leavers are unable to swim, and 50 children under 16 drown each year. Poor facilities, lack of funds and time pressure leave many schools struggling to teach pupils the most basic water safety skills. With a 700-mile stretch of coastline bordering its region, and many more miles of rivers and streams, Southern Water started a programme to teach as many children as possible to swim.
Participating swimming centres were provided with equipment and instructor training, and Olympic swimmer Duncan Goodhew appeared regularly in national media to urge the Government to keep pools open. Events were staged to reward children who had overcome acute difficulties to learn to swim. In one year, nearly 40,000 children benefited from the campaign, which generated hundreds of letters of praise from parents. Successes include a six-year-old child who saved her grandmother from drowning, and a four-year-old boy who swam to safety after falling into Sydney Harbour.
The judges said the campaign had addressed the two key issues: cutting the number of drowning incidents among children and tackling the closure of swimming pools.
BEST PUBLICATION
Gold Award: 'University of Southampton review' by the University of Southampton external relations department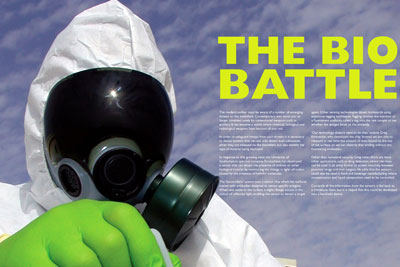 Southampton University's Annual Review showcases its research work. In 2006/07 a new kind of themed review was created to position the university at the forefront of global security. The project was delivered to 5,000 key opinion formers worldwide with lobbying influence in central government, academia, commerce and the media. Feedback has been overwhelmingly positive with more than 100 requests for information about specific projects, and featured academics have been quoted in a number of high-profile articles.
Features in national press covered nuclear treaties, fraud reduction through biometrics and reducing the impact of vehicle-borne explosives.
The judges said it had the 'X-factor of publications': 'Every page is exciting in layout and design and draws the reader deep into the content.'
BEST USE OF NEW MEDIA
Gold Award: 'The future of mobile design' by Chocolate Communications for Nokia UK

Nokia has been under fire for its 'safe' designs. Industrial design students at St Martins College were invited to create a 'mobile of the future', with the help of Nokia engineers and outside design experts. National, lifestyle and technology media attended the press launch, and the story was covered on more than 50 blogs.

A YouTube interview with winner Daniel Meyer had 45,000 hits. Nokia will roll out the idea globally.
The partnership with a leading art college was an 'imaginative and relevant approach', said the judges.
OUTSTANDING PUBLIC RELATIONS CONSULTANCY
Gold Award: Remarkable PR
Remarkable is one of the fastest-growing integrated PR agencies in the south. The agency achieved national and regional award wins for clients, resulting in impressive fee growth, and has grown from three to 20 employees in just three years.
OUTSTANDING PUBLIC RELATIONS IN-HOUSE TEAM
Gold Award: Southern Water Services
Over the past three years the Southern Water team has dealt with crises ranging from a year-long inquiry by the Serious Fraud Office to a two-year drought that affected nearly two million customers.
The committed team delivers 'high-quality communications'.


- Click here for the FULL LIST of finalists and winners from the Home Counties South awards