(see bottom for the FULL LIST of finalists and winners from the North east awards)

BEST PUBLICATION
Gold Award: The Seafood Magazine, The Sea Fish Industry Authority (Seafish)

Designed and written for seafood lovers, this 32-page magazine is used by Seafish to help retailers and fishmongers promote the health benefits of seafood. Launched in 2003 as a free publication, it was redesigned in 2005 and the decision was taken to charge retailers 15p per copy.
More than 15,000 issues are produced and circulated each October during Seafood Week. Content includes themed recipes, a wine column and book review section along with contributions from high-profile TV chefs. Eighty-five per cent of readers gave the magazine an 'excellent' rating.

PUBLIC SECTOR
Gold Award: South Lanarkshire Council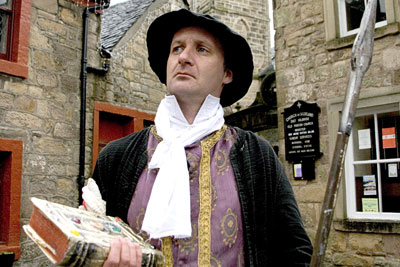 At the end of 2005 South Lanarkshire achieved its vision of creating two state-of-the-art performance venues from run-down town halls in Hamilton and Rutherglen.
High-profile launch events were attended by Princess Anne, attracting productions for a programme that secured almost £1m of Millennium Commission funding. Local media played a key role, with sponsored editorials and pull-outs in Scottish and Universal Newspapers titles.
A four-page special on Blood Brothers resulted in a surge of ticket sales, and praise from the show's producers, who said the campaign was the 'most creative regional publicity they had ever seen'. The judges said: 'Creating a state-of-the-art performance venue is one thing; getting the class act in to put bums on seats is another. South Lanarkshire Council pulled it off with not one, but two venues.'

BUSINESS AND TRADE
Gold Award: The Launch of Accoya, Weber Shandwick

BSW Timber is the UK's largest sawmill with seven mills across the country. In 2006 the firm took on the UK licence for Accoya, a new type of modified wood set to challenge a market dominated by plastics, concrete and metal. Harder than any tropical hardwood but with impeccable environmental credentials, Accoya was introduced to the timber trade and building media, while BSW was positioned as pioneer of new technology. The launch won 36 pieces of coverage in key titles, including features and special reports in timber industry bible, TTJ.
OUTSTANDING PUBLIC RELATIONS CONSULTANCY
Gold Award: Tricker PR

In the five years since it launched, Tricker has grown from a one-man band to a 12-strong team, of which no member had previously worked in a PR agency. Turnover has multiplied tenfold since year one and continues to increase year on year.
OUTSTANDING IN-HOUSE PR TEAM
Gold Award: HBOS Press Office

HBOS has been number one in the Mori financial journalist poll for five years running, and topped the PressWatch ranking for eight of the past 12 months. The team generated economic and political debate with its housing research, and secured more than 80 broadcast hits on its key worker review alone.

- Click here for the (amended) FULL LIST of finalists and winners