PRESS
The Sunday Telegraph has promoted Asia business editor Mark Kleinman to the role of city editor. Sunday Times M&A and Prufrock editor Louise Armistead has joined The Sunday Telegraph as deputy city editor.

The Sunday Telegraph Whitehall correspondent Robert Watts is to join The Sunday Times as social affairs correspondent.

Daniel Martin, health reporter on the Daily Mail, is to cover political reporter Kirsty Walker's maternity leave from next week.

Adam Jones is returning to the Financial Times's London office as online business education editor, having worked in Paris covering consumer issues and media. Jimmy Burns has returned from a period of leave as social affairs correspondent. The Times industry reporter Steve Hawkes has become retail correspondent.

Freesheet thelondonpaper has hired Alexa Baracaia as its arts and entertainment editor, replacing Lottie Moggach. Baracaia was media and showbusiness correspondent at the
Evening Standard, where she has been replaced by reporter Amar Singh.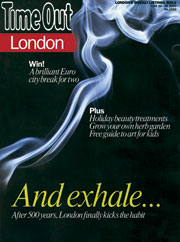 Gabriel Tate has become deputy TV editor at Time Out London following Tom Howard's departure.

Catherine Boyle has joined the show business section of the Daily Express as a reporter. She was previously a beauty writer.

The Independent City correspondent Danny Fortson has become business correspondent and assistant business editor.

Graeme Macpherson has joined the Glasgow office of The Herald as senior sports writer, replacing Mark Wilson.

The Sunday Business Post has appointed news features editor Gavin Daly as news editor, replacing Simon Carswell who left to join The Irish Times.
Chris Bourn
has been promoted to deputy editor at
Maxim
from his role as managing editor.
Model and journalist
Saffron Aldridge
has been made women's editor at GQ. Her section, entitled 'What she wants', will commence in March 2008.
VNU Entertainment's literary magazine
The Bookseller
has promoted reporter
Alison Flood
to
news editor.
Newsco has added a title to its
Insider
series of business magazines.
South West Business Insider
will focus on the Bristol area, Gloucester, Wiltshire, Dorset and Cornwall. The editor is
Michael Taylor
.
BROADCAST
BBC Radio
5 Live
commiss­ioning editor
Moz Dee
will join UTV Radio as director of programmes in the new year, responsible for TalkSPORT and Talk Radio.
DIGITAL

FT.com has hired Richard Edgar as its first head of video. He will report to editor James Montgomery.

Future Publishing is to launch website musicradar.com following the successful rollout of gamesradar.com and bikeradar.com. The portal will include news, reviews and features
aimed at amateur and professional musicians. The website's publisher is Katherine Raderecht.

Technology publisher CNET Networks has promoted reviews editor Jason Jenkins to editor of gadget website CNET.co.uk.

Please send any contributions to clare.o'connor@haymarket.com

Sponsored by PR Newswire