This week sees the launch of the British Pharmaceutical Industry's fifth annual Ask About Medicines Week. The campaign aims to encourage patients to take more control of their illness and medication, as well as focusing on educating children about their illness.
In the wake of a series of legal challenges to the decisions of the National Institute for Health and Clinical Excellence (NICE), consumers are increasingly prepared to research the drugs they feel they should take online.
According to Norwich Union's Healthcare report, published in May, which tracked the opinions and concerns of UK GPs, 36 per cent of patients self-diagnose ahead of appointments. The report also found that 21 per cent of these patients are using the web as their reference point, while 16 per cent of doctors questioned have concerns that in some cases the internet can be an unreliable tool.
Personal experience
'People can find out about diseases and treatments and can find public forums to discuss experiences with other people. Bloggers and social networks exert enormous influence over opinion,' says Weber Shandwick's UK managing director of healthcare Lucie Harper.
The effect is magnified by the Government's policy of promoting patient choice. Allowing patients to choose doctors and hospitals seems to be ­encouraging many to also start dem­anding specific drugs.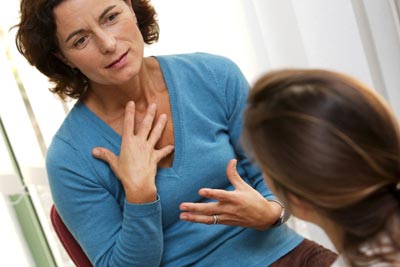 Much of this patient empowerment is fuelled by information circulated on websites, blogs and online forums. Although the authors of many of these highly personal accounts of medical conditions and their treatments may have accurately described their own experience, the danger is in other people drawing conclusions from them, without the benefit of medical advice.
The headache for pharma PROs is that their hands are tied by strict regulations preventing them from countering the spread of inaccurate information about the drugs they promote. Under the ABPI's Code of Practice, pharma firms are unable to directly target bloggers. PROs acting for pharma firms are only allowed to target 'health professionals and appropriate administrative staff' in communications.
Pharma firms have found the limitations of this code particularly challenging in the wake of the Herceptin case. Roche's breast cancer drug Herceptin hit the headlines due to a series of legal battles over the restricted availability of the drug on the NHS. Following pressure from the public to extend the drug's licence from late-stage to early-stage breast cancer, NICE issued its ­final guidance on Herceptin last year, approving the drug for use in early-stage breast cancer.
The case received widespread media coverage and inspired a wide range of patients, sometimes backed by pat­ient groups and pharma companies, to campaign for their right to access.
However, this patient awareness of certain drugs and their 'right' to have them is causing problems, says Red Health's director Pat Pearson. 'Sometimes a medicine will get more attention that it deserves, or is presented in a misleading way. This can result in inappropriate patients thinking a treatment is suitable for them and puts added pressure on doctors,' she says.
Jamie Holyer, managing director of healthcare public affairs agency Advocate, agrees and adds that things are only set to get worse. He says: 'We will see many more patient-driven campaigns. Patients are becoming irritated because the Government is encouraging them to have more control over what treatments they choose, but the drugs they want are not approved by NICE because the funding isn't there.'
As patient empowerment (and a parallel rise in unreliable online information) spirals, the ABPI code becomes ever less justifiable to pharma PROs. Onyx Health partner Karen Winter­halter says the industry should be able to go online but the ABPI rules are too restrictive. 'While the industry is being criticised for not acting responsibly, providing accurate information for ­patients would be responsible,' she says.
Keep informed
However, although the Government has no plans to revise the code, some agencies argue that monitoring websites and forums is still worth doing. Ruder Finn's acting managing director Claire Astle says: 'It is essential to know the extent of influence that online influencers have, and it is also important to track the nature of their interest in a particular topic.'
Neil McGregor-Paterson, managing director of CCA London, believes many pharma companies avoid monitoring internet chat about their products due to the onerous legal compliance issues. He says: 'The pharma industry has a critical role in supporting patient access to objective information, yet many companies shy away from interactive initiatives because of concerns regarding regulatory ­compliance.'
Virgo Health's joint managing director Angie Wiles condemns the industry for its laissez-faire attitude, pointing out that the code allows firms to publish 'balanced, accurate and fair' information online about its products as long as it does not directly target bloggers.
Wiles is setting up a new service in 2008 to give clients a 'right to reply'. While it won't target bloggers on their own websites, the new site will be able to combat inaccuracies written about a firm. 'The industry should have a right to respond and should be fighting for it because its reputation is being compromised. We have to stop saying that there is nothing that can be done,' she says.