With all the talk of the YouTube generation swapping their TVs and radios for iPods, you'd be forgiven for thinking traditional broadcast was dead in the water. But you'd be far wide of the mark.
Take radio, for instance – listenership for this most "old-fashioned" of broadcast media is soaring. The latest RAJAR (Radio Joint Audience Research) figures show commercial radio is at its highest reach for four years and advertising revenue across the sector reached a cool £150m in the second quarter of this year.
A staggering 91 per cent of the UK population listen to the radio in general. What's more, digital radio listenership has leapt from a paltry figure just short of a million in 2003 to 12 million by the first quarter this year – that's a quarter of the population tuning in via a DAB set.
While TV viewership has suffered some attrition as audiences migrate to online media, radio is booming as it embraces new technology. Podcasts have been a boon for the medium with three of the top 20 downloads on iTunes being BBC shows.
So any broadcast communications plan that ignores traditional TV and radio does so at its own peril.
Broadcast advantage
Long-term advocate and master of publicity Sir Richard Branson told PRWeek that the globalisation of the broadcast media has meant it remains the most powerful communications medium of all.
'I spend 40 per cent of my time on publicity and finding the time to do broadcast interviews is essential,' says Branson. He adds: 'It isn't about doing an interview in one country anymore. You can guarantee that an interview will run worldwide within minutes.'
This view finds support among many leading brands. The combination of reach and immediacy is one of the reasons Vodafone specifically uses broadcast as a communications medium. But the company's senior consumer PR manager, Julien Cozens, also points out that the ability of broadcast to carry the actual "voice" of the company spokesperson lends radio and TV a huge advantage over the printed word.
'Radio is interactive,' says Cozens. 'You have a chance to be interviewed and talk to people, so it's a great chance to explain what your service is about. And because DJs – particularly in regional radio – really know their audience, you get asked the questions their listeners would ask. So it's a conversation that you can get a lot out of.'
Any broadcast PR plan therefore needs to include radio and TV as well as online broadcast media. For many PR executives, however, the question is: how do you strike a balance between online and traditional broadcast?
Finding balance
John Grounds, director of communications for children's charity the NSPCC, says each has its own place in a strategy, particularly when targeting young people.
'Fundamentally, I'm a fan of the use of exciting digital technology,' says Grounds, 'but it is an additional rather than a replacement [for radio and TV] opportunity. The most effective plans utilise a mix that takes into account how audiences consume media.'
One of the stumbling blocks for the PR industry more accustomed to working with print, however, is the ability to conceive of ideas that translate a message into meaningful content that is visually exciting and entertaining. Cozens says Vodafone's recent launch of its internet for the mobile service was a good example of this: 'We used the comedian Dave Gorman to launch it – he explained the beauty of having the net on your phone and how it would work. He made it entertaining and relevant, so it became like a pub conversation. That's the beauty of broadcast: you can tell a story, but it's the way you say it as well as what you say.'
This is at once both the challenge and the advantage of TV and radio, explains Virgin Atlantic director of communications Paul Charles: 'The advantage of broadcast is that it allows you to set the tone. With print media the tone doesn't come across. Because TV carries your voice and face, it also carries the passion of what you're saying with the announcement.'
Blurred boundaries
Some argue, however, that five years from now or even sooner, the distinction between 'traditional' radio and TV and the web will be blurred or irrelevant as the platform becomes less important than the content.
Markettiers4dc managing director Howard Kosky says: 'Traditional TV is still absolutely key to communication for brands. But the "online" bit is only the technology that delivers the content. If I watch BBC Breakfast on my PC, what's the difference with watching it on TV? In time, what we regard as broadcast media will shift. Getting a story on the News at Ten may carry kudos and a high total viewership figure, but how many people watching are relevant to the target? Online, the job of the producer and scheduler is disappearing and the consumer dictates what they want to watch. The opportunity for PR is to deliver to a highly indexed audience.'
So although online broadcast media offer tons of opportunity for brands, "traditional" TV and radio remain mighty players.
NSPCC...
Campaign Don't Hide It
Timescale May 2007
Broadcast method Radio, TV and online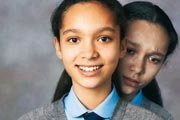 Children and young people don't always speak out about their experiences when they are abused or bullied. Instead, they live in fear of violence. The NSPCC's 'Don't Hide It' campaign is about encouraging them to speak out.
The campaign used an integrated digital media and broadcast strategy with markettiers4dc to target 11 to 16 year-olds with online and radio content featuring ChildLine counsellors and celebrities.
Interactive music TV channel The Box featured a 'Don't Hide It' season showcasing music videos carrying the campaign's key messages and branding with promotional trailers running across the schedule. The promo encouraged viewers to tune in and visit a micro site directing users to donthideit.com.
A syndicated pre-recorded audio feature using ChildLine counsellors was used to target feature and BBC news programming and commercial radio networks alongside live link interviews.
The stations BBC Radio 1Xtra and Choice FM were targeted with hip hop artist Lowkey giving interviews. Radio 1 Sunday Surgery even dedicated a show to the 'Don't Hide It' campaign.
Lowkey then took part with fellow hip hop artist Plan B in a podcast featuring a real-life story of a young person growing up with domestic violence, which was available to download on the Don't Hide It website and several partner sites.
The campaign was supported with radio and youth press advertising. In total, the campaign reached 137 stations with 14,405,000 listeners and 15 websites with 4,078,018 unique users.
Recent HPI tracking research showed 80 per cent of all 11 to 16 year-olds were reached by the campaign. Viewing figures for The Box are yet to be included in this data.
CPP GROUP...
Campaign Card Fraud Awareness
Timescale March 2007
Broadcast method Radio, TV, online and press


Card fraud is a massive and growing crime. Although the introduction of 'Chip and PIN' caused a three per cent fall in total plastic card fraud losses to £428m last year, fraudsters have diverted their attentions to the area of least resistance – card-not-present fraud. In other words primarily internet transactions and fraud abroad using lost and stolen cards. APACS (the UK payments association) says this latter crime on UK cards climbed by 43 per cent in 2006 to £118m.
CPP launched a campaign to raise awareness of the issues highlighting the UK cities most affected. Advice on reducing the risk of falling victim was offered alongside reminders of why card users have Card Protection and to equate CPP with being a Life Assistance organisation.
A report based on the experience of 5,000 consumers on the issue of card fraud was then put together.
To build frequency and awareness, a multi-channel approach using online, TV, radio and press was developed.
CPP card fraud expert Zoe Manton spent from 7am to 3pm conducting radio interviews from markettiers4dc's studios. Content was made relevant to regional TV and radio stations (with ITV Central receiving relevant content for Birmingham).
The formula was simple: relevant content for each region and expert comment on-hand for live interviews.
A total of 82 regional radio stations picked up the story, generating audience reach of 11 million listeners.
ITV Central Birmingham ran an in-depth two-minute live interview on the city worse-affected while content on websites such as the BBC reached an audience of 30 million.
More than 70 per cent of articles and interviews contained one or more key message placements.
ROSEMONT PHARMACEUTICALS...
Campaign Pill Crushing
Timescale October 2006
Broadcast method Radio, TV, online and press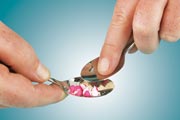 Industry research suggests 60 per cent of older people have trouble swallowing medication. Yet physicians fail to take this into account when prescribing treatments. As a result, 80 per cent of nursing home staff admit to crushing pills or opening capsules to make them easier for elderly people to consume.
However, this is extremely dangerous. In some cases it can even prove fatal if a dose intended to be released gradually is administered at a high rate.

Medical experts were to issue new guidelines to healthcare professionals on the subject.
The broadcast campaign with markettiers4dc set out to raise awareness of a life and death issue among healthcare professionals and the general public.
The key to the campaign was identifying a case study subject who would emit a heartfelt personal plea. This would ensure media interest and compassion, and remain hard-hitting.
Sarah Fairclough's grandmother had died of a massive heart attack after Sarah had crushed her heart medication to make it easier for her to take following advice from nurses. Crushing the pills meant a huge dose of medication was absorbed into her body at one time instead of being released slowly over a number of hours.
Sarah was the case study offered for national radio and TV interviews alongside medical expert Dr David Wright who led the team that developed the new guidelines.
GMTV and BBC Breakfast interviewed Sarah live in their studios and featured a pre-recorded package.
Over 77 radio stations with a combined weekly reach of 21 million covered the story. Online coverage in the UK reached an audience of at least 5 million (The Sun, The Guardian, The Daily Telegraph and The Daily Mail).
This led to direct requests for interviews with Dr Wright from major print media outlets.
Over 9,000 copies of the guidelines were downloaded and Rosemont's website hit rate soared by over 2,000 per cent.