What was the last professional training course you went on? What did it teach you? Moreover, was it really relevant to the modern communications industry?

The media landscape changes every year. More and more ways are invented for people to consume information, so the PRO must adapt accordingly.
While on-the-job learning – and, arguably, comms degrees are a vital part of any career, training is an integral part of career development. But it has to be relevant to today's comms environment so training companies, many of which are run by former PROs, are finally reacting to this.
Yorkshire Water's PR and campaigns adviser Aimee Laycock went on The PR Training Centre's Digital PR Skills Workshop (see below).
Laycock had a generic knowledge of what the web could offer, but wanted to know what digital technologies could do for the business. 'It taught me how to integrate the web into PR strategies,' she explains.
The course covered releasing news online, including key words to include in releases for search engine optim­isation.
'We ran a campaign after I'd done the course, and got more coverage than usual because of the online release,' she says.
It is not just staff who benefit from a proper grounding in 21st-century comms. Agencies are increasingly prepared to pay for their clients to go on courses. If the people holding the purse strings understand the power of web 2.0, they will be more prepared to approve of a cutting-edge viral campaign or series of vodcasts.
Here, PRWeek has picked out some of the new generation of PR courses, business techniques and training methods.
The Dynamic World of E-PR...
Run by: Aflame
Cost: £1,750 plus VAT for up to eight people in-house in London; or £305 plus VAT per person on an open workshop
Duration: one day

Aflame's course is aimed at PROs who are suddenly being asked for advice about wikis, blogs, podcasts and vodcasts, and are also faced with integrating sites such as MySpace, Facebook, Second Life and Flickr into their comms strategies.
Trainer Steve Dunne, a director of travel PR shop Brighter, says many PROs simply don't 'speak the languagea of web 2.0, never mind understand what they should be doing with it'.
The course explains the influence of key news sites; when and when not to blog; how to produce multimedia press releases; and methods for dealing with potentially damaging hate sites, spoof sites or anti-sites. Also on the agenda are 'the death of the consumer and the birth of the prosumer' and 'monitoring, measuring and motivating on the web'.
It covers ethics and CSR too. Dunne says most PROs have not considered that using online communications technology can have a serious impact on a firm's carbon footprint if it means people do not have to fly to meetings.
Dunne says E-PR is not just for consumer PROs either, as offline campaigns often need to consider how the web could affect – positively or negatively – the messages going out in print.
Though the course covers both topics, Aflame also offers half-day courses on blogging and podcasting.
Remote Management Communication Skills ...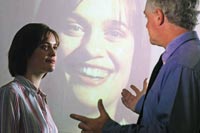 Run by: Media Training Masterclasses
Cost: For two modules per day on consecutive days for a group of six delegates £ 5,498 + VAT
Duration: up to six-and-a-half days

Media Training Masterclasses (MTM) chief executive Warwick Partington says his remote management course came about as a result of a client enquiry.
'The firm in question had managers with teams of up to 200 spread across Europe,' explains Partington. 'Senior management wanted to improve the way that managers communicated with staff.' Problems included different codes and conventions across different cultures and countries – specifically how people read and responded (or did not respond) to emails, video conferencing meetings/skype meetings and audio conferencing.
Different styles meant some managers were considered 'rude' by others whose cultural communication conventions did not respond well to being interrupted or overtalked.
Central to this problem, explains Partington, is the increased use of remote communications technology. Although able to interact without physically being in the same room, participants have fewer visual clues as to when someone wants or needs to make a point in a discussion.
The original course was designed for managers who use these media as their only method of communicating with their staff, but it now adapts depending on participants' scenarios.
The eight modules are: applied emotional intelligence in communications; effective communication; delivery skills; persuasion and motivation through questions and answers; effective meeting strategies; effective email communications; effective video-conferencing; effective personal telephone communications and management communication skills for virtual teams.
MTM recommends booking a series of courses to be delivered in a single week with delegates picking and choosing which would benefit them the most.
Digital PR Skills Workshop...
Run by: The PR Training Centre
Cost: £495 per delegate
Duration: one day

Although this particular course has only been around since this summer, some of its modules – such as the one covering blogging – have been part of The PR Training Centre's curriculum for three years.
Co-founder Richard Milton, who has worked in IT as well as journalism and broadcasting, says the course was born to help PROs explore the threats and opportunities that are presented by the digital age.
'We could see the significance of the many threats converging on the comms industry in a whole host of areas – from online advertising through to PR and news distribution,' says Milton.
'We aim to provide a comprehensive vision of 'digital PR' and how agencies can harness the new internet technologies to deliver the web 2.0 experience that people are talking about.'
The Whiteoaks Consultancy account manager Scott Clarke says that the agency came to The PR Training Centre because of 'the number of our clients who were asking us about online communities'.
The Digital Skills Workshop covers creating a blog, identifying the influential bloggers, understanding viral PR and inbound links, the do's and don'ts of email marketing to avoid blacklisting, RSS feeds, social networks, podcasting and videocasting, and e-books.
Milton adds that in-house PROs are often the catalyst to PR agencies signing up for a course. 'Agencies' clients have heard all about the blogosphere, for example, and are asking their agency, "How should we be engaging the bloggers?",' he explains. 'Get this right and you're ahead of the game. Get it wrong and your name is mud.'
Several agencies have even booked places for their clients.
'It's easier for us to educate their clients in the benefits of digital PR and that makes it easier for the agency to explain fees for these new services,' he explains.
Core Private Equity Knowledge...
Run by: Bladonmore Training
Cost: varies
Duration: dependent on client needs

While private equity (PE) has been around since the 1980s, the recent rise of PE- backed M&As means financial and corporate PROs now need a detailed understanding of how PE houses size up, buy and offload companies.
Bladonmore was set up by former Financial Times PE correspondent Richard Rivlin five years ago.
Bladonmore MD Benjamin Ball says the course illustrates the life cycle of a private equity investment: from initial identification and investigation, to investment approval, to acquisition, to medium-term management, to flotation or trade sale. The course also examines the development of private equity funds.
Gavin Anderson, Pelham, Abchurch, Waggener Edstrom, Catalyst and Buchanan have all used Bladonmore's services. Ball is keen to point out that although the firm offers set modules, demand is increasing for bespoke courses such as 'Training Academies' that improve the financial PR skills of PROs throughout the firm. 'More and more we are delivering specific courses to meet the demand for expert understanding,' he says. 'Next week we'll be running a course on corporate debt for one of the large PR firms.'
NLP – Understanding, Predicting & Influencing Behaviour...
Run by: The Lazarus Consultancy
Cost: between £100 and £2,500
Duration: between one day and 20 days

Neuro-linguistic programming (NLP) has been around since the 1970s, but only really encroached on the public consciousness when magicians such as Derren Brown started using it to control entire audiences. Hypnotist Paul McKenna was also shown on TV using NLP to help cure phobias and lose weight.
However, it is fast becoming a workplace tool, with its techniques relevant to selling, leadership, communication, coaching and management.
Jeremy Lazarus runs The Lazarus Consultancy, and is a certified NLP trainer, a certified master trainer of time line therapy, and a business and sports performance coach. NLP focuses on communicating, and Lazarus has seen more PROs – both in-house and agency – come on his courses in recent years.
Although not specific to any particular industry sector, modules such as Understanding, Predicting & Influencing Behaviour claim to teach anyone responsible for 'generating business, coaching and training, and management or leadership' to 'win more business and influence almost anyone'.
The techniques taught apply across 'pretty much all areas of life and work', adds Lazarus.
A one- or two-day introduction to NLP-based communication skills courses costs £100-200 per day, and a four-day NLP diploma covering more advanced communication skills costs around £500. Full NLP practitioner courses can last up to 20 days and cost up to £2,500.

Skill-Pill...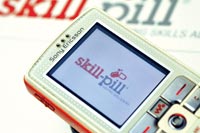 Run by: Skill-Pill Mobile Learning
Cost: About £10,000 for six 'pills' of customised content
Duration: two minutes

It is not just new topics that have emerged in the digital age. New training methods have emerged too.
Skill-Pill Mobile Learning produces short training 'pills' that can be sent direct to mobile phones or PDAs.
These video clips use neuro-linguistic programming (NLP) triggers and can be tailored to cover anything from presentation skills to lobbying techniques, to the prices of healthcare drugs paid by European bulk purchasers. The idea is that they are viewed by the recipient just before they are due to go into an important meeting.
Co-founder Gerry Griffin, a former head of training at Burson-Marsteller and Fleishman Hillard, says: 'A Skill-Pill is a way for clients to communicate new brand messages, mission statements and to distribute product launch information. It is also used for internal communications.'
The proliferation of mobile technology means mobile phones are a key communication tool that are increasingly applied for businesses in new areas, believes Griffin. Younger generations coming into the workplace in the next three to five years will 'expect to use mobile devices rather than traditional communication methods'.
The concept is very new, so projects are bespoke, using a mixture of the client's own video content and top-up footage supplied by Skill-Pill. The videos are around two minutes long, which makes them ideal for focusing on a specific issue, adds Griffin.