Diminutive pop princess Kylie glides effortlessly down the red carpet, pouting for the paparazzi and creating perfect, glamorous pictures – just the ticket for the tabloid gossip pages.
But a lot of hard work goes on behind the scenes to arrange such photographs.
While there are a few specialists in the field, today's celebrity-obsessed culture means that most PROs – whether corporate or consumer, and occasionally even public affairs – could be called upon to promote their brand through links with celebrities at events. So how can celebrities be convinced to attend and deliver?
The first point to remember is that there must be something in it for the celebrity – beyond a few glasses of champagne. As The Outside Organisation CEO Alan Edwards says: 'There has to be a strategic purpose in order for me to recommend that a client attends an event.
'For example, if you have a football client who wants to broaden his appeal and get into GQ, it might be helpful that he is seen at a Calvin Klein or a Donna Karan fashion show. Similarly, a young up and coming musician might attend a Prince gig because the association will show that she is a serious musician,' he adds.
Equally, there must be something in it for the brand, says Shine Communications creative director Rana Reeves, warning: 'Sometimes the wrong talent can do more damage than no talent.'
Creating an event that celebrities will genuinely want to attend is the Holy Grail of event organisation, as LD Communications chief executive Bernard Doherty points out. 'We don't do parties or product launches, we do big events such as the BRIT Awards and Diesel-U-Music Awards – events that are sexy in their own right.'
Reason to party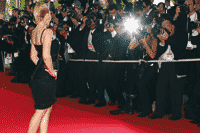 Doherty stresses that celebrities att­end such events for two reasons: 'To get their pictures in the papers, and to have a good time.' PROs should be able to facilitate both objectives.
Similarly, Golden Goose PR co-founder Laura Wood explains that certain events always attract celebrities, such as the Rock The Polo marquee at The Cartier International Polo. Sports and celebrity talent agency Merlin Elite – whose clients include Jodie Kidd and former Blue crooner Duncan James – even uses the event as its summer day out for clients.
It also pays to know about a celebrity and their friends. Many events PROs know exactly which band or DJ they can hire to attract other celebrities. As one says: 'When Lily Allen was going out with DJ Seb Chew, you would book him to play because you knew she would probably turn up.'
Similarly, operating somewhere under the radar are 'fixers' – or 'people who hang out with celebs', according to one PRO. These characters are often paid a few hundred pounds to get their celebrity pals along to an event or party, sometimes working in league with the celebrity, sometimes without the knowledge of their famous 'friends'.
Charity donations or events can hold great sway with celebrities with interest in certain causes.
Shine recently org­anised a party for Sony PlayStation game Sing Star, for example, and also recen­tly held an event for HIV charity Body & Soul, attracting a plethora of big names to raise money for the cause and securing 60 pieces of coverage.
One way to almost guarantee certain celebrities will attend is to contact their management and pay them a fee for the appearance. This can cost anything from £1,000 for a small appearance from a 'minor celebrity' to upwards of £15,000, depending on the person's status and current projects. A contract will agree the celebrity's inv­olvement in the event – which could include ensuring they arrive at a certain time, give out an award and take part in media interviews on the night.
While this is perhaps the most reliable way of securing celebrity attendance, it can be costly and, as one PRO comments: 'No brand wants to be seen to be paying a celebrity to attend.'
A second option, particularly necessary if many celebrities are required, is to hire a celebrity booker, such as Upfront or Premier PR. Some would suggest that for a major awards show event, a booker might be paid £20,000– £30,000 to come up with around 20 celebrities, including presenters and live acts.
Upfront joint MD Claire Nye has overseen celeb attendance at the O2 Wireless Festival and BlackBerry Summer Party. Nye insists that, as a rule, she does not pay celebrities to attend events, although she does feel that 'the tide may be turning' on this. Instead, she uses 'contacts and powers of persuasion' to secure celebrities – and does a good deal of research: 'If someone is in rehearsals or filming in London, if they're promoting a new record, if they are in meetings for a possible theatre production – that's who we will target, rather than always going to the same list of people.'
A fortnight ago, for example, Upfront arranged for Hollywood star Heather Graham to attend the Sony Walkman Hidden House Party in Dalston, in London, because she was filming in the capital.
Perfect timing
Nye and her team will also advise on good dates for parties (Tuesdays to Thursdays are usually best, she says, and watch out for clashes such as awards ceremonies). Such practical considerations can often make all the difference.
Cherish PR MD Rebecca Oatley secured Suggs's involvement in a Match.com event at Glastonbury, for no charge, because the agency knew that his band, Madness, was playing at the festival anyway. Oatley guessed he would be keen for the exposure as he had a new album coming out.
Another celebrity incentive is goodie bags, or on-site 'gift lounges', where stars can choose their own treats. Often their contents are worth thousands of pounds, and sometimes gifts can inc­lude luxury trips abroad. Goodie bags are a great alternative to paying celebrities because they are usually free to the organisers and are organised by third parties such as Sultans Of Swag.
MD Toula Mavridou-Messer exp­lains that while Sultans Of Swag char­ges the companies providing the products a fee for giving their products to such influential people, the service is free to the event organiser.
'Last year we gifted Madonna and Oliver Stone at the British comedy Awards, but we have also done the TV Quick and TV Choice awards – we can always find the right products to fit the event,' she claims.
Often these luxurious gift bags are used as a PR tool for the event, giving journalists another line to highlight the event and its glamour.
Lay on transport
On the night of the party itself, Crissie Bushell, head of celebrity PR and events at EdenCancan, advises: 'Always offer a car – this helps ensure the celebrity is definitely coming, as well as helping us be clear about the timing of their arrival for the paparazzi.'
If guests suddenly cannot come, Bushell urges PROs to tell both snappers and journalists as soon as possible: 'I've heard of people leaving the pap­arazzi outside for hours, knowing no celebrities were going to show, to make the party look good. But you will lose your reputation if you keep them hanging. In a business based on trust, they will remember you for being honest and keeping them in the loop.'
Sometimes difficulties can arise – celebrities cannot stand in front of a client's branded boards when they are contracted elsewhere, for example.
In these instances, some celeb PROs admit to selling in gossip, if they cannot use interviews or pictures, to boost their chances of getting coverage for the client.
Finding a different line for each journalist will help the story really take off.
Reeves says that the 'Holy Grail' of party coverage is to get a 'trail' of coverage, with one day's press featuring arrivals to the party and the next day's covering stories and pictures of the stars as they leave (often print deadlines mean that newspapers cannot cover both in one edition).
There are occasions, though, when party stories can be less than flattering. More than one PRO has described bartering and pleading with journalists not to report on scandalous celebrity party behaviour that is potentially damaging both for the celebrity and for the company hosting the bash.
If every picture tells a story, the tale behind the ubiquitous celebrity red-carpet snap is more complex than most.
But give the media the right picture of the right star – with the right story – and your event will be a success.
THE LINDA MCCARTNEY CENTRE HOSTS LONDON PARTY
Event: Launch of Field of Women for The Linda McCartney Centre
PR team: Weber Shandwick North

The Linda McCartney Cancer Centre – a Liverpool-based cancer clinic – wanted to drum up coverage with an auction and celebrity party on 10 October 2007 in Embassy Club, London.
The party was in aid of Field of Women, a high-profile appeal taking place in 2008. The event also aimed to raise money with a charity auction. Prize donors included charity patron Stella McCartney and former Beatles drummer Ringo Starr.
Although many celebrities were rumoured to be attending, the event centred around the involvement of model Danielle Lloyd, a supporter of the charity who herself found a lump in her breast. She agreed to a day of interviews in London to publicise the charity, as well as attendance at the party. Actor Danny Dyer was set to compere the auction.

On the night…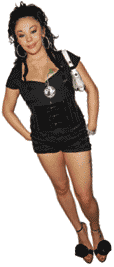 WS North account manager, lifestyle, Chris Dolan was handling the press, photographers and celebrities on the night, alongside four of his WS colleagues and their in-house photographer.
As the guests Danielle Lloyd, singer Mutya Buena (r) and Ann Summers founder Jacqueline Gold arrived, Dolan arranged a photoshoot against the branded boarding inside and introduced the stars to key journalists. He also kept the over-keen paps outside, while making sure approved snappers got in.
At 8.30pm, news leaked through that that Dyer's filming had overrun and he could not make it. After some quick thinking from Dolan, fellow thesp Tamer Hassan and sports presenter Jason Cundy were drafted in to take his place.
Danielle Lloyd and the charity were mentioned in The Daily Star, OK!, BBC Radio One, The Metro, thelondonpaper and a raft of regional press, including Liverpool Daily Post and Liverpool Echo.
'For us and the charity the association worked because Danielle was not a rent-a-celeb – she actually had a lump in her breast and a real story to tell,' says Dolan.