PRESS

Daily Mirror political correspondent Rosa Prince has joined The Daily Telegraph as political correspondent.

The Times online reporter and news editor Adam Fresco is now crime correspondent.

The Daily Mail city news editor Ian Lyall is now also investment editor. Lyall will be writing the Saturday investment column.

Trinity Mirror has launched its first free business journal in Scotland, Business 7. It will target 20,000 professionals and include news and an online blog. The editor in chief is Alasdair Northrop.

The Sun's deputy showbiz editor Gordon Smart is now writing the back page of Monday's Super Goals section. The page will feature football stories and gossip.

Andrew Palmer, business correspondent at the Economist, is now banking correspondent.

Peter Fritsch, The Wall Street Journal's Brussels and Germany bureau chief, is also taking on the role of global energy bureau chief. Neil King, the paper's chief diplomatic correspondent, is now international energy correspondent.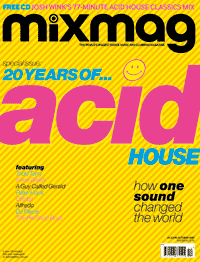 Music magazine Mixmag has promoted Duncan Dick from clubs editor to features editor. Editorial assistant Craig Torrance has been promoted to clubs editor. He is also a staff writer.

Incisive Media has launched Mortgage Risk, a monthly magazine. Harsundip Singh is managing editor and Rob Mannix is editor.

Craig Smith, editor of Marketing, is stepping down after 13 years on the magazine. He will continue to write for the Haymarket title on a regular basis.

Men's monthly GQ will launch an interiors section, Inside, at the front of the magazine. It will be part of the Details section and cover products and design. Ajesh Patalay will edit the section.

Future Publishing has appointed Jon Hicks as editor of its gaming title Xbox 360: the Official Magazine. Hicks was editor of sister computing journal Windows Vista Magazine.

Morning Advertiser web editor Iain O'Neil has joined CMP's Property Week, where he will also be web editor.


BROADCAST

George Alagiah will be the sole presenter of BBC1's Six O'Clock News following Natasha Kaplinsky's departure to Channel Five News.

Radio 1's Sunday afternoon chart show will be hosted by Fearne Cotton and Reggie Yates after the departure of hosts JK and Joel.

Head of Clyde 1 radio station Paul Saunders has been promoted to programme director at Radio Clyde.


DIGITAL

Eyebrow, an online political magazine, has launched. The website is aimed at people in their twenties and thirties and intends to be digestible and witty. The editor is Bex Thornton.

Packaging industry site www.packagingeurope.com has relauched and is now available in English, French, German, Italian, Russian and Spanish. News stories submitted to its editorial team are translated and posted on all six sites. The editor is James Colwill.

ITN's multimedia division, ITN On, is set to launch an ITN channel on YouTube. The channel will include entertainment, sports, film and Bollywood programmes. Shows will include Most Requested Ever, a rundown of the celebrity stories most requested from the library and On this Day in History, a review of events that occurred on a particular day. Nicholas Wheeler is the managing director of ITN On.


Send contributions to clare.o'connor@haymarket.com

Sponsored by PR Newswire