For the most junior PROs, writing press releases and putting together case studies is a rite of passage in the agency world. But in recent years, agency chiefs have been tussling with the fact that these types of tasks no longer offer the kind of profits they once did, with clients increasingly likely to bring these activities in-house.
So Text 100's move to outsource this type of work (PRWeek, 12 October), plus its account admin tasks, to India, has raised eyebrows across the industry. Could this offer the answer? Or does it raise far too many practical challenges?
The idea was driven by client dem­and, says Andrew McGregor, regional director, EMEA at Text 100. The new service, called Global Resource Optimization (GRO), allows clients to 'tap into round-the-clock services and gives them the opportunity to lower the cost of performing time-intensive tasks'.
Reducing costs not services
The launch follows a pilot project that took place earlier this year. Activities such as office administration, content and secondary research will be passed on by clients and agency personnel to the newly created office in India. Text 100 unsurprisingly hopes that the saved resour­ces can then be used on higher margin activities such as strategic consultancy. The offer is not only available to clients and Text 100 staff – other agencies are invited to use the new service.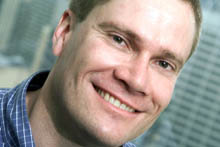 GRO will be headed up by Text 100's existing Mumbai office's managing dir­ector Madhuri Sen. Other members of the three-person team have over a decade of experience with clients including Cisco, Lenovo, Microsoft, Nokia and Philips. All the freelancers who are brought in to service accounts are former Text 100 employees, which McGregor (r) believes makes for an experienced handling team. Undisclosed clients from across the globe have already signed up in the UK and Malaysia, and agency staff in Germany and Japan have already used the service.
McGregor maintains that the pilot has proved the wisdom of the plan. 'One London-based client was able to save two-thirds on the cost of the same activity being done in the London office,' he said. 'This money was then spent on more strategic activity that the client had been struggling to fund.' He adds that they had also found that PROs could save up to three hours a week by outsourcing admin tasks.
Aedhmar Hynes, CEO at Text 100, adds that GRO has been specifically designed so that only activities that can be 'done anywhere' will be outsourced.
'Our local teams in the high-cost markets can then devote a greater part of a budget to PR tactics that require local knowledge and the insight of the client's industry, market and media.'
The cost reductions are attractive and the time difference could also deliver advantages. Some agency heads can see benefits, for example, in being able to brief an Indian team to do desk research for a pitch while its London team sleeps.
But most agency and client commentators are exercising caution in welcoming GRO as a model to answer to their profit margin challenges.
Manning Selvage & Lee CEO Stuart Wilson doubts Hynes' claim that part of the motivation for the creation of GRO is to improve service, believing it has been chiefly designed to cut costs.
Others point to the painful lessons learnt by banks that outsourced operations to the developing world, only to discover that customers hated the idea. NatWest has since relocated its customer services back to the UK. Alth­ough the activities are different, there are lessons for PR agencies to learn from this experience, say agency chiefs.
For Mark Stringer, managing director at Exposure, problems that have arisen from these types of offshoring projects can compromise the reputation of a company. 'It's no surprise that agencies are looking at ways of reducing the costs by moving functions overseas. But if it is to the detriment of the quality of output, which is what we often feel with banks and telecom firms, it may have a damaging effect on their reputation.'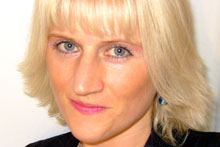 Maintaining quality control remo­tely is a major concern for agencies and clients when considering this type of service. Quality needs to be kept high and cannot be compromised to cut costs, says Jenny Hodge (r), comms manager at Bosch. 'It's not always about cost, particularly if it compromises personal contact.'
Bosch's account system is run from backoffices in India and Hodge bel­ieves it can be an effective alt­ernative if well implemented.
Grasping the nuances
Outsourcing an agency's account admin tasks is likely to be the more straightforward end of the plan. Some in the industry have questioned whether an outsourced operation will be able to adequately handle jobs such as preparing case studies and press releases; act­ivities that rely on knowledge of cultural references and faultless English.
Keeping quality high and being able to problem-solve efficiently is an issue that Wilson believes could be a pot­ential complication.
To ensure a quality service, GRO's staff will be given basic training in working in a virtual team environment. However, this may not stop problems arising from miscommunication. David Brain, CEO at Edelman Europe,
believes that this type of activity only works for projects of scale that are well defined, otherwise it takes too long to brief the staff. McGregor agrees, adding: 'You have to be smart about handing off the right kind of activities. As the relationships between two markets grow, familiarity will help to overcome any problems of miscommunication.'
Thomas Coops, head of external comms at Royal & Sun Alliance, raises the concern that agencies may be tempted to use these services to simply enh­ance their own margins. But Text 100 maintains that it will pass on the cost savings to its clients.
Text 100's plan is bold. Agencies will watch to see whether Text 100 will be a trailblazer or be forced to 'do a NatWest'.
THE INDIA BASED SERVICES...

- The GRO team will handle account administration including: online campaign management, analysis, report generation and information management;

- GRO will also help with content including: case studies, opinion articles, spokesperson biographies, general editing, proofing and formatting;

- Secondary research support will also be on offer for: campaigns, reviews, pitches and messaging workshops.