COLIN BYRNE...
UK and Ireland CEO,Weber Shandwick - Around 25 per cent of WS staff across the globe are in the agency's network on Facebook – UK and Ireland CEO Colin Byrne is one of them.
Byrne goes on the site three or four times a week, 'mainly to keep in touch with friends and contacts, build new contacts and reconnect with people from earlier stages of my life'. Although Byrne says he finds the site very useful, he admits that if he relied on Facebook to drum up business, he would 'deserve the sack'.
'Recently I got in touch with someone who was a friend and fellow student journalist at college, and who is now a freelance tech writer for a nat­ional newspaper. But I don't see Facebook as a trading floor for business deals. I see it as being about building relationships, which in the PR business is important,' he adds.
Key friends: Political blogger Iain Dale; The Observer former executive editor, news, Kamal Ahmed; culture minister James Purnell; NHS Direct CEO Matt Tee.

MARK BORKOWSKI...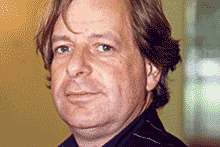 Founder, Borkowski PR - Mark Borkowski (l) visits Facebook at the end of most days – not quite as often as he once did, he notes.
'Facebook is still useful,' he argues. 'It is good to be able to let groups of people know what you are up to, and it is useful to have a way of contacting people on a different level to email.'
Borkowski often runs ideas past friends and acquaintances on Facebook, finding them to be 'more relaxed' there. He says: 'It is like a virtual meeting place where you can put the bitching aside and share your frustrations. Almost like The Groucho used to be.'
Now that the site is more popular, Borkowski finds he is increasingly ­receiving requests from what he refers to as 'Facebook stalkers'. '[These are] totally inappropriate people or people I don't even know, who often get ann-oyed if I don't accept their requests.' Sifting through such requests and messages is becoming increasingly time-consuming, he adds.
'I wouldn't befriend people I don't know on Facebook – for me it is a private network of friends and acquaintances in the media. But I do use it for personal contacts as well, which is one of the reasons that I am very careful about who I select to be my friend.'
Key friends: Freud Communications chairman Matthew Freud; The Independent ­features editor Guy Adams; Equality and Human Rights Commission chairman Trevor Phillips; actor Ralph Little; News Of the World showbiz editor Rav Singh.

ALEX PEARMAIN...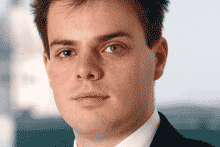 Trainee consultant, Fishburn Hedges - Alex Pearmain (r) set up Facebook's 'The PR and Communications Network' with a fellow FH graduate trainee around a year ago. The group now has 2,565 members and is primarily aimed at young PROs working in London.
'We sensed Facebook could be the medium to plug a professional gap we felt quite acutely: the lack of a relaxed opportunity to meet other young PROs, without name badges and business-card thrusting.' Many of the PROs using the group to network have also met up in real life at drinks events ­arranged through the site.
Pearmain has made 'countless' contacts through the group, while other members have used it to secure jobs.
Pearmain checks Facebook several times a day, and describes the site as 'unbeatable for keeping in touch with school, university and social contacts you wouldn't regularly be in touch with'. He also uses the site to monitor clients' reputations and – in some cases – to launch campaigns.
Key friends: The Sunday Times journalist Roger Waite; Labour MP Peter Hain; Fishburn Hedges associate director Lee Findell; Seventy Seven PR director James Gordon-Macintosh.

STUART BELL...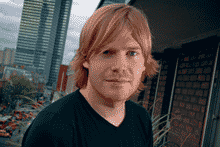 Media director, The Outside Organisation - Celebrity publicist Stuart Bell (l) has hundreds of Facebook friends but he says he rarely uses the site for business purposes. He further adds: 'There was a ­period of about two weeks when everyone seemed to be on Facebook, adding you as a friend, but it seems to have calmed down now – I check it less, probably only around once a week, and I feel like people are on there less,' he says.
That said, Bell has used the site to ­arrange social occasions with journalists, and has been alerted to gigs and events he might not have found about otherwise, via the Facebook group for music magazine Clash.
'Facebook can also be very helpful for looking people up, and I have used it for reunions with former colleagues,' he says. 'But as for selling in stories to journalists, I would always prefer the traditional approach, and would phone them first. Similarly, I would rather meet, or at least phone any new contact, so would be unlikely to make new contacts on Facebook,' he says.
Key friends: The Daily Mirror's 3am columnist Eva Simpson; The Sun's Bizarre columnist Victoria Newton; Polydor head of press Richard Dawes; HMV head of PR Gennaro Castaldo.
HOW TO CATCH THE RISING SUN...