Environmental concerns are high on the popular agenda, and the past 18 months have seen companies wise up in their droves. But are they simply 'greenwashing' or have the smarter ones found ways to make responsible business part of their commercial strategy? And even if they have, are consumers able to understand what they are doing and why?
Global PR firm Waggener Edstrom and PRWeek brought together environmental experts, business leaders and senior PROs (see 'Panellists' below) to explore some of the comms ­issues affecting the green agenda today.

On the US market catching up with the rest of the world…
Sue Welland: We opened an office in the US recently, and we have already had 20 significant meetings with businesses over there. All are looking at the impact of their internal and external emissions. Stage by stage, things finally seem to be happening over there.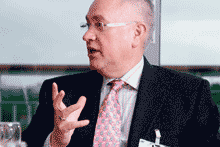 Chuck Humble (l): Look at Wal-Mart. It was having a terrible time, so seized on the green approach after a recommendation from its PR advisers. It did­ ­incredibly well and even ended up on the cover of Fortune magazine, being hailed as a 'green company'. That, and the work of Al Gore, began to turn people's attention to what could be done.

On how the supply chain is a key factor in marrying environmental and commercial concerns…
CH: When you consider the implications in a supply chain, that is when it comes home to you like a hammer blow. If a small company's biggest customer tells it to change the way it does things or lose the contract, that is going to make an impact.
Peter Hambly: The interesting thing is that when big global companies talk to us about carbon labelling these days, the commercial team is involved from the start, because they realise carbon impact goes right through their supply chain.
If they make crisps, where did the potatoes come from? How did they get to the factory? How was the water taken out of them? How were they fried?
Karrie Orth: Haymarket has put a lot of pressure on its suppliers and noticed a major impact.
Sarah Brown: Some of our biggest clients are in the paper manufacturing ­industry. A lot of firms that come to us are thinking ahead. They know they are a resource-heavy industry, but they use a lot of smaller suppliers and they know they will be seen to be leaders in environmental issues if they take ­action and get their suppliers to follow suit.
SW
: That's a new thing, though. Until recently, the global conversation was never there. It used to be with PR managers on a national level – and it was ­almost always done for PR reasons. Now it is much more serious, and it is a much better conversation.
On food miles…
PH
: Nick Schoon made the point about asparagus being flown in from Thailand, but sometimes food grown in ­developing countries is grown using much less intensive methods that have a much lower carbon footprint than if they are grown in, say, a greenhouse in Holland. These issues are complex. Consumers think they have understood something and then it changes. It is not as simple as picking UK beans over Kenyan beans based on the food miles.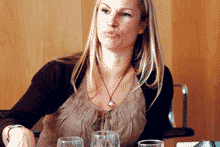 Kimberly Kay (r): There are victims of these arguments on food miles. What happens to the community that is dependent on the revenue when sales start to drop? That is then an ethical issue.

On confusing the consumer…
KO: People are confused by too many messages at the moment, which means they will get lethargic. As PR people we risk overloading consumers with too much conflicting information.
SB: People want a simple way of offsetting and want to trust the people doing the offsetting. If you come up with a simple way of explaining all that then consumers will feel a lot more comfortable with it. Also, if people hear about companies not doing it 'properly', it muddies the waters and then consumers don't do anything, which is the worst of all possible worlds.
Nick Sandham: A lot of the work we at E.ON have done with consumers is to identify the confusions that are out there. The messages need to be really simple from a brand perspective to get consumers to engage with them.
We get asked, 'Why are you telling people to use less of your product?'. But we can supply other products that help reduce emissions, be it better technologies or smart metering and so on.

Why commercial concerns need to harmonise with environmental issues…
PH
: Businesses are going green largely for commercial reasons. They may be ­saving money by cutting energy consumption, they may be worried about legislation – they may be reacting to consumer needs. Making money and reducing your carbon ­output and ­impact on the environment are coming together and starting to make sense to business. ­Extra consumer ­demand will push that along quicker
Nick Sandham: You certainly don't need to disengage profits from CSR. If ­customers want those products and services, then you will make money by supplying them.
KK: Take the aviation industry. If you make your planes more efficient, you both save fuel and reduce emissions.
KO: Consumers want to buy from responsible companies. Companies that can demonstrate how they are tackling environmental concerns are going to be picking up those ­consumers.

Nick Schoon: But some of those firms will be shot down horribly over the next few years because they have been too bold and won't be able to deliver on their promises. Then their new customer base will feel betrayed. The next five years are going to be interesting.

How the PR industry can gain authority on green issues…
Julian Wilford: As a profession, we have a responsibility to practise what we preach. There are a number of simple things we can do, and it helps us engage with consumers.
Stacey Rowland
: It is crucial to demonstrate that we can all do a bit, and that bit will make a big difference.
On which consumers are 'getting' the green agenda…
JW: We are seeing mums approaching us, ­because kids at the school gates are putting pressure on them not to drive 4x4s. We had one company that asked us to market our cars to their workforce of very rich men. Personally, they couldn't really give a toss about having a green car, but their grandchildren are asking them why they are driving such un-environmentally friendly cars, so now they care.

How tackling environmental concerns aids recruitment…
CH: PR is a competitive market and employees care about these issues, so anything you can do helps. Potential ­recruits want to know your whole CSR agenda. If you don't tell them, they'll ask you about it, so it becomes part of recruitment.
PH: Our research tells us graduates are increasingly thinking along those lines.
KO: Society is changing and workers have a lot more choice. Management is having to change.


THE PANELLISTS...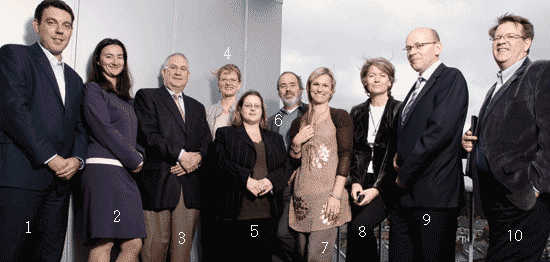 1. Nick SANDHAM
Retail PR manager, E.ON/Powergen - Handles PR and sponsorship, announcing deals such as FA Cup sponsorship. Manages anything that encourages consumers to save energy.

2. Sarah BROWN
PR manager, The Carbon Neutral Company - Works with Welland and handles PR, PA and comms for the world's first climate-change consultancy.

3. Chuck HUMBLE
Director and corporate executive VP, Waggener Edstrom - Heads up London office of 60 people. Has lived in UK for one year and has 'caught the green bug'.

4. Karrie ORTH
Comms director, Haymarket Publishing (owner of PRWeek) - Responsible for corporate, internal, external and international comms. Currently spearheading a cross-business project to reduce carbon emissions across Haymarket magazines and exhibitions.
5. Stacy ROWLAND
Global CSR PR manager, propositions and sectors, BT - PR manager for an international division spanning 117 countries. Her role at BT is to communicate the company's global CSR work from the UK. She launched BT climate change programme last year.

6. Nick SCHOON
Editor, ENDS - Has been editor of monthly environment journal ENDS (sister publication to PRWeek) for three months. He was formerly environment correspondent at The Independent.
7. Kimberley KAY
Former corporate responsibility manager Thomson (TUI Travel), now freelance consultant - Kay has spent ten years in the travel industry. She began to give serious thought to the environment issue when seconded from Thomson to Coventry airport, and she focused on CSR at Thomson last year – looking at flights, hotels, and what impact the company and its customers were having.

8. Sue WELLAND
Founder, The Carbon Neutral Company - Set up ten years ago, The Carbon Neutral Company now has 45 staff and has just opened an office in New York. Welland has seen a massive change in the market over the past 18 months.

9. Peter HAMBLY
Director of marketing and communications, The Carbon Trust - The Carbon Trust was set up in 2001 by the Government to work with business on reducing emissions. Makes profits, but these are reinvested in the company. Hambly was previously at the NSPCC, where he managed the Full Stop campaign.
10. Julian WILFORD
Managing director, NICE Car Company - The NICE Car Company designs, develops and sells zero-emission vehicles. It has been in business for a year and a half. Wilford was previously director of strategy at Aviva.
| | |
| --- | --- |
| | VIDEO PODCAST: Waggener Edstrom's London corporate practice VP Caroline Randle on the green agenda. WATCH |