Where do PR people go when they want to entertain clients and contacts away from their offices? To a private members club, of course. When Soho House's little brother Shoreditch House opened for business in June, it didn't take long for the murmur of excite­ment among the London media community to become a roar – especially when pictures of the rooftop pool were released. But PROs have always had a penchant for private clubs.
From the old school tie luncheon clubs such as The Garrick (see 'other clubs and quirky clubs'), to the more low-key Century and the 'artsy' Hospital (below), shelling out £500 to £1,500 a year for the right to a quiet corner of a familiar venue is something of a no-brainer for many senior PROs.
Virgin Atlantic comms director Paul Charles explains that, as he is based in Gatwick, he treats his London clubs (Home House and the Soho House group) as his 'London office'.
'I can make calls, have meetings, grab coffee or lunch and be highly productive. That is why it's worth the money.'
Readers based outside the M25 will notice a London bias to the following pages. When researching this piece, PRWeek did its best to come up with more clubs outside of London, but pickings were slim. Far more common were professional networking groups such as Birmingham Forward or the CIPR in the Midlands. Two Leeds clubs were mentioned – Leeds Media and upmarket conference venue The Leeds Club – although Trimedia Harrison Cowley divisional director Justin McKeown describes the former as more similar to the CIPR than a traditional members club.
The Circle Club in Manchester started as a members club aimed at the media set, but is now 'overrun by random idiots from Coronation Street and Footballers' Wives types', according to one disgruntled former member. Manchester is also home to The Press Club. Chris Dolan, account manager in Weber Shandwick North's lifestyle team, says The Press Club 'may not be as plush as The Circle but is still popular'.
So, while Shoreditch House may currently be the members club du jour, PRWeek decided to size up its competition.
Soho House / Shoreditch House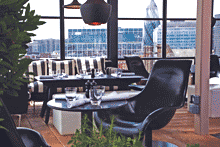 In the 1990s, no PRO's working week would be complete without a visit to Soho House (r). Recent high-profile additions to creator Nick Jones' empire – such as Shoreditch House – ensure the brand is still strong.
The network also includes High Road House in Chiswick, Notting Hill's Electric House, Babington House in Somerset and Soho House New York. Soho Beach House is due to open in Miami in 2009. The company also holds events for members elsewhere, such as the Oscars and Cannes.
Each club has a slightly different flavour. Shoreditch House, for example, has an outdoor swimming pool and bowling alley, while there are function rooms galore and several different drinking and dining areas in Soho House. The venues play host to a smattering of celebs on any given night, and PR members include Mason Williams MD Rita Rowe, Pitch PR MD Henry Chappell, Freud Communications director Oli Wheeler and Virgin Atlantic comms boss Paul Charles.
Mantra joint MD Lawrence Dore, one of the first members, says the club has 'made an explicit statement of what it wants to do and who it wants to serve' and therefore attracts a 'film and TV' crowd.
'You don't get people talking loudly about how much money they've got, as you would at breakfast in Mayfair,' Dore explains.
Dore also praises the food and the staff, and says the layout – with cubbyholes and dining rooms – 'lends itself to hanging out, to finding a corner and relaxing'.
As far as networking goes, the clubs host film premieres and Burns' Night dinners – good places to meet people.
Shoreditch House member and Splendid Communications MD Alec Samways works in East London and says the area was crying out for a high-quality members club: 'This area is the creative edge of London and now we have a home.'
He says the club's rooftop terrace helps him to 'wow' clients and staff. 'It is unique, really world-class. For breakfast, coffee and informal meetings it is perfect.'
Candidates must be proposed and seconded by existing members. A fee of £900 a year gets you access to all of the clubs. Access to Soho House alone is £600 a year, or just £250 for under-27s.
Soho House: 21 Old Compton Street, London, W1D 5JJ
Shoreditch House: Ebor Street, Shoreditch, East London, E1 6AW

The Hospital
Billing itself as London's 'pre-eminent home for creatives from media and arts industries', this Covent Garden-based club (r) is extremely popular with PROs.
It opened its doors in 2004, the brainchild of a suitably business-savvy and creative pair, Microsoft co-founder Paul G. Allen and Eurhythmics musician Dave Stewart.
The building was a maternity hospital during the 18th century and now has a plush, modern interior, with cosy bars and a decent restaurant, as well as a TV studio downstairs. It is also known for hosting high-profile, celeb-studded events, such as the recent Warhol vs Banksy exhibition.
Weber Shandwick UK and Ireland CEO Colin Byrne claims to detest most members clubs ('full of self-important, overblown, egotistical wankers. I wouldn't be seen dead in most of them,' he grumbles), but cannot speak highly enough of The Hospital: 'The food is good and there is a nice mix of people – filmmakers, actors, anyone really. It's not at all snooty, and its events have an artsy flavour.'
French Connection Group head of communications Lorna Perrin finds the club is 'relaxed and unpretentious', and great for networking.
'I've met a lot of people at events there who I have then built good working relationships with,' she says.
Full membership costs £550 a year, plus a £150 joining fee. There is no joining fee for under-30s, for whom annual membership is £300.
As well as Byrne and Perrin, other senior PROs on the membership list include Golin Harris joint MDs Jonathan Hughes and Matt Neale.
The Hospital: 24 Endell Street, London, WC2H 9HQ
Century

Seven years old next spring, Century is another Soho-based members club aimed broadly at the media industry.

Braben chief executive Sarah Locke says she became a member three years ago after becoming disillusioned with the 'people-spotting' clientele of some of the more well-known members clubs in the area.
Century's media and arts clientele mean that 'most of my clients are members' explains Locke. But the club's relaxed and quiet atmosphere means Locke and her senior team also use the venue as an extension of the office.
'I will often spend a morning there, working on my laptop between meetings,' she says, 'and it's nice for the senior team to have a place that takes them away from the day-to-day bustle of the office.
'It is off-site, but comfortable enough for us to feel like we can still work there and meet clients. We also use the informal meeting room, and have put on poker nights and cocktail evenings there.'
Century is a big space, spread over four floors with two restaurants, three bars and a 'multi-media events room'. The more formal restaurant is on the top floor, and there is a terrace restaurant for the summer. Locke says both restaurants are never so busy that you can't get a table, and the food is 'good and reasonably priced'.
Membership to Century can only be secured once recommendations from two current members have been approved by the management. After an application fee of around £100, Londoners pay £500 a year, out-of-town residents pay £400, international members £360 and under-25s £225.
Century: 61-63 Shaftsbury Avenue, London, W1D 6LQ

The New Club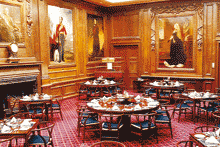 Edinburgh's New Club (l) has more of a traditional feel to it than some of the trendier London haunts, but it is still the place to join if you want to move in the same circles as Edinburgh's business elite.
As Tartan Silk MD Martin Hunt puts it: 'Members come from the worlds of big business, media and PR, and its city or country membership schemes mean they come from all over Scotland.'
One of the key attractions, says Hunt, is the club's reciprocal agreements with other venues. 'I spend a lot of time travelling, so the fact I can tap into a network like that is really useful.'
The club has been on its Princes Street site since 1837, and all but two of its function rooms look out over Edinburgh Castle. The décor is designed to give members the feeling that they are in a grand country house – comfortable, with thick carpets, plush sofas and wood panelling.
Openly working is frowned upon in the main areas, but private office spaces can be booked.
It has six function rooms, ranging from the Business Room, which will take eight people for a meeting or lunch, to the Long Room on the third floor, which will seat 80 for a meal, or 150 for a cocktail event.
The club is open seven days a week providing lunches, dinners and drinks in three dining rooms and two bars. The panelled Members Dining Room is reserved for members and male guests for lunch during the week and mixed company for dinner and Sunday lunch.
Lunch for associate members and their guests is provided in The Oriental Room. The club also has 22 bedrooms, a swimming pool, a sauna and a gym.
Potential members have to be recommended by two members and then voted for. Club management politely but firmly declined to comment on membership fees.
The New Club
: 86 Princes Street, Edinburgh, EH2 2BB
Home House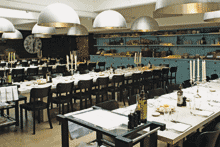 Nestling in leafy Portman Square, Home House (r) is definitely at the grander end of the London members clubs. Built in the 1700s as an 'entertainment house' for the Countess of Home, the club has gone for grandeur rather than modern chic.
Chandeliers, oak floors, ceilings high enough to shelter a double-decker bus and a grand staircase give the place an aristocratic feel, but modern touches like a luxury spa have made it a magnet for the media and fashion industries.

The large garden is a great place to entertain contacts during the summer, says Virgin Atlantic director of comms Paul Charles, who is also a member of the Soho House group.

The Television Consultancy (TVC) joint MD Marc de Leuw says he joined Home House in TVC's early days.
'We were based in Belsize Park back then, and rather than get clients to come out there, Home House gave us a place to entertain in the centre of town,' he explains.
'As a venue it never fails to impress, and it still gives clients a little lift before we've even sat down to business. When you're a small firm like we were when we first joined, taking clients there makes you look like a bigger company.
'The atmosphere is very comfortable which helps clients relax,' he adds. 'And it's always catered for trendy media types rather than the suited crowd, which is probably why so many PROs are members.'
The club has 18 bedroom suites and an events planner on hand to help arrange events in its private rooms – another factor that helps persuade the punters to stump up around £1,500 in annual fees.
Home House: 20 Portman Square, London, W1H 6LW
The Garrick

A traditional gentleman's club with a male-only membership policy and a jacket-and-tie dress code. Set up in 1831 as a club for the theatre set, members now include Brunswick founder and chairman Alan Parker, Luther Pendragon and Bridgit Consulting founder George Pitcher, Bell Pottinger chairman Piers Pottinger, as well as high-profile businessmen and journalists such as Jeremy Paxman.
The décor is opulent, with arts and antiquities lining the walls. A huge dining table in one of the halls is often considered the best place for networking. Members simply turn up and take the next available place at the table, taking pot luck on who they could be sitting next to – a judge one day, an actor or an author the next.
Obtaining membership is tough. As well as being in possession of the 'Y' chromosome, applicants must be nominated and seconded by existing members, and the waiting list is about five years. Annual rates are about £1,000 a year.
Unlike the other luncheon or dining clubs that attract a similar level of professional, the Garrick is large enough to allow members to set up their own private events and lunches, as Brunswick chief Alan Parker does on a regular basis.
Pitcher says The Garrick attracts 'a good crowd – not the dreadful breed that some clubs attract'.
The club is 'good for the public affairs arena', he adds, being thick with politicians and cabinet members at lunchtime. But the rules preclude work in the traditional sense: 'Shuffling papers around or using a mobile phone would be hugely frowned upon. You might book a private room for lunch, but they would get a bit iffy if you suddenly launched a PowerPoint presentation.'

The Garrick: 15 Garrick Street, London, WC2E 9AY

The Groucho Club
Named after the famous Groucho Marx quote ('I don't want to join a club that will accept me as a member'), the Groucho was the darling of the 1980s media set.
It is often described as the first of its kind – a members club founded for creative types rather than for landed gentry and city boys.
Founded in 1985, the club certainly has PR heritage, having once been part-owned by Freud Communications chairman Matthew Freud.
The club retains a feel of old-school decadence, with worn furniture and a high celebrity-count, some of whom are somewhat old-school and – some might say – a little worn themselves.
Edelman Europe president and CEO David Brain always uses the private rooms at the club after his European leadership meetings, saying: 'It just feels more intimate than a restaurant and has a creative feel and ambience to it which colleagues and clients like. It is also much easier to host a private talk or dinner, before moving to a bar unrestricted by closing times or crowds.'
'The food is good and the service better,' he adds
Dotti Irving, CEO of literature and arts specialist consultancy Colman Getty, says The Groucho is one of the main places to spot London's arty, literary set. 'It is a useful place to take people to for a drink or dinner. It has an aura of glamour,' Irving enthuses.
The waiting list is currently 18 months, and applicants must be sponsored by two existing members. Membership is £300 a year for under-28s, rising to £550 a year for full membership, with the same amount being applicable as a joining fee. £4,500 gets you lifetime membership.
Edelman Europe president and CEO David Brain and Biss Lancaster chairman Graham Lancaster are also members.
The Groucho Club: 45 Dean Street, London, W1D 4QB

WHY NOT TO JOIN A CLUB...

'I'm often invited to clubs by people, but I have never felt the need to become a member,' says Bell Pottinger CEO Kevin Murray.

'I can network a dozen different ways at different kinds of events,' he says. 'Often I find the best way to meet people is by giving speeches at various places. And there are too many restaurants in London to be obliged to go to just one.
'If you like variety you'll never be bored in London.'
Murray, like many PROs, is a member of the Institute of Directors, and uses the building's rooms when a 'neutral or even clandestine place for meetings' is called for. However, he remains unconvinced that there is a need to be crammed into a room full of celebrities or high-end business people.
'Places like The Garrick can be fun for networking, but the clientele has never really impressed me. 'It depends if you want to be seen to be in the mix, or are quite content to be in the background. 'My clients know who I know,' he adds. 'I don't need to be seen in celebrated company.'
Frank MD Andrew Bloch is even more fiercely opposed to the idea: 'I think members clubs are a bit wanky and pretentious. Everyone in the building seems to be saying 'aren't we cool?'.
'Why not entertain people in a range of different places to suit the occasion? Why not tailor the experience or go where the mood takes you?
'I would get bored going to the same place all the time. We might take clients to Walthamstow Stadium to see the company's greyhound, for example. Or, on our last company away day, we took staff away to camp in a field for our own mini-music festival.

I find meetings like that far more imaginative, far more indicative of a company's culture than always going to the same place.'
OTHER CLUBS AND QUIRKY CLUBS...

Lucian Hudson, the principal media adviser to the Foreign Secretary, is a member of the The Royal Automobile Club at 89 Pall Mall. The club has a huge – often empty – swimming pool and operates a relatively strict dress code; its website warns cravats are not allowed.
Like many PROs, Hudson also occasionally hires meeting rooms in the CIPR's London headquarters at 32 St James's Square.
As well as holding the obligatory Soho House membership, Pitch PR MD Henry Chappell, a sports specialist, is an associate member of the MCC (the Marylebone Cricket Club), based at Lords. There is an 18-year wait for full membership. He is also a member of The Corinthian Club Wembley – the top tier of the corporate scheme at the Wembley stadium – which he finds useful for networking with 'top-end, like-minded people'. Those seats are 'the place to be seen in the sporting world', he adds.
Brunswick senior partner Susan Gilchrist is a member of The George Club in Mayfair, along with Marks & Spencer CEO Stuart Rose and former BP CEO Lord Browne. Daily Mail chief Paul Dacre and News International's James Murdoch have been seen in the private restaurant.
The George Club is one of a handful of exclusive clubs set up by Mark Birley, and recently acquired by Richard Caring. Others are Annabel's, Harry's Bar and Mark's Club. Bell Pottinger founder Lord Bell is an aficionado of the latter, a short stroll from his Curzon Street office. The Corporation boss Gary Farrow has membership to all three.
As well as Soho House and the Groucho, Emma Gilpin-Jacobs, global comms director at the Financial Times, is a member of Adam Street, just off the Strand. The club aims to be a base for work and play for independent professionals such as entrepreneurs and freelancers. Fishburn Hedges CEO Simon Matthews is also a member.
And in Soho – just opposite The Groucho – is Black's, a 'very dark and low-key, non-media, literary' haunt, according to Not Actual Size founder Dan Holliday. Membership is about £200 a year, and members must pay £1 for their guests' entry.
Many PROs hob-nob with the great and the good in places that are 'strictly not for business', such as Aspinalls, a high end gambling and gaming club on Curzon Street, where Tom Parker-Bowles runs a weekly poker tournament. Freud Communications director Oli Wheeler is a member. Similarly, FH associate director Simon Redfern is a member of The Reform Club, which he describes as somewhere 'clients know they can properly relax and enjoy themselves'.