Are we entering a golden age of cor­porate comms? A brave new world where senior in-house PROs are helping to mould an organisation's core commercial strategy? The answer, ­according to the PRWeek-Brands2Life Communications Directors Survey, appears to be 'nearly'.
There seems to be little doubt the more enlightened chief executives are starting to 'get' the role PR plays in developing their strategies.
Nearly 40 per cent of our sample sit on either the board or the operational board, and Brands2Life co-founder Giles Fraser says that, compared with five years ago, CEOs are more aware of what PR can do for their company's reputation and share price.
But there are still gripes. It is perhaps unsurprising to note that the lack of resources is a major bugbear. Just over 50 per cent of respondents picked 'lack of financial res­ources' as one of their three main issues, and 37 per cent felt fresh initiatives were being stifled at the drawing board for the same reason.
When asked to elaborate, responses (given on condition of anonymity) included being 'unable to operate strategically or creatively due to budgetary restrictions' and 'increasingly pressurised for results without adequate resources to achieve them'.
Although these are serious concerns for some comms directors, the major issue appears to be a lack of time to think strategically.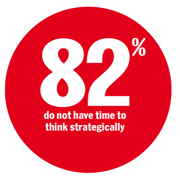 Just under 82 per cent claimed they were not getting a chance to contribute strategic thinking – a major worry if PR is really to play a serious role in guiding the business strategies of organisations.
Again, the anonymous responses showed some top PROs are finding themselves in a fraught working environment.
More than one claimed that 'fire- fighting' took up a disproportionate amount of the working day, while ­others went further, claiming that being forced to be reactive rather than proactive meant the comms function 'looked weak and felt demotivated'.
'My actions are forced to become knee-jerk,' said one, while another complained that once the core activities had been done, there was little time to focus on 'the strategic stuff my chief executive wants me to do'.
A time to delegate
There is a simple explanation for this: the infrastructure to support a proactive and strategic comms function is not always in place. When faced with entrusting work to a very junior colleague or a contractor, many comms directors find themselves unable to delegate with confidence, meaning that they do it themselves.
This appears to be something of a vicious circle. Senior management are interested to see what PR can do, but lack of available resources to put the really creative work together is often a major problem, meaning that 'project output and impact are not maximised,' according to one respondent.
This makes it particularly difficult to demonstrate the effect proactive PR can have, but it also has a secondary impact on staff morale.
Frustrated by the lack of support, key members of the comms team move on, depriving the comms director of the trusted lieutenants necessary to oversee the day-to-day work.
It is therefore unsurprising that 'firefighting' is the word that comes to mind when senior PROs are asked to describe their main activity.
Brands2Life's Fraser points out that regulatory and compliance issues are also eating into comms directors' time.
Though time is clearly an issue, perhaps the survey respondents were simply venting pent-up frustrations under the reassuring cloak of anonymity?
'I doubt any of the people you spoke to will get much sympathy over their lack of time,' says Rentokil Initial's head of corporate comms Malcolm Padley. 'This profession works long hours and I don't know of any of my peers who aren't incredibly busy. The point is, though, that you make time for the strategic thinking.'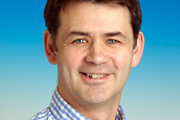 T-Mobile's head of external comms Robin O'Kelly (r) agrees. 'I wouldn't let myself get into a position where I was simply fire-fighting,' he says. 'Anyone who does that is letting themselves in for terrible trouble.'
But if fire-fighting really does take up too much time, does this mean comms directors are not allowing their agencies – and two thirds of those questioned by PRWeek and Brands­2Life use agency support – to provide vital strategic support?
Although 37 per cent of respondents said they used an agency for strategic insight, 51 per cent said the contribution from an external agency was simply 'an extra pair of hands' when the workload got too much for the in-house team, and 50 per cent said media relations was top of their agency's to-do list. Does this mean agencies are being brought in to handle work
overflow?
'Media relations does take up a fair amount of agencies' time, but that is the case with many organisations,' confirms O'Kelly. 'However, I certainly regard it as important to involve my agencies in strategy. Two heads are better than one, after all.'
And so to the question that is on everyone's agenda: to blog or not to blog?
More than 40 per cent of the respondents who answered our question on interactive initiatives (and nearly half did not) said they had introduced a company blog in the past year. This, says Fraser, echoes the experiences of his agency's staff.
'The use of blogs, social networking sites and virals has zoomed up the corporate agenda during the last year.
'This time last year 70 per cent of the people who took part in the research said that things such as blogging were "not a priority". A year later, more than two thirds have a blog and 50 per cent have a podcast.'
It is still obviously a 'new thing' though. Fraser points out that nearly 60 per cent of this year's respondents are either not satisfied with their interactive strategy – or do not have one.
'Everyone is still learning in this field, but the people who are trying out these new techniques are learning very fast indeed,' he says.
An appropriate channel
T-Mobile's O'Kelly says his company does not have a corporate blog, and he does not see this changing any time soon.
A blog, he points out, is a 'very specific way of communicating' and people read it for information that they cannot get anywhere else.
'Of course, we talk to bloggers as part of our communications strategy, but I'm not sure a blog is appropriate for us,' he says.
Like many, O'Kelly says he has seen so many corporate blogs done badly because people have not put enough thought or effort into them.
Padley agrees that putting the required time and effort into new online communications is critical.
'We don't have a corporate blog,' he says. 'If you think it's right for your company then you have to make sure it lives up to what it is supposed to be. For example, Charles Dunstone's Carphone Warehouse blog has not been updated since April, which is hardly the point of blogging,' he adds.
One thing about the research that surprised both Padley and O'Kelly was the environmental strategies of the organisations involved.
While 27 per cent of respondents said they had a clear 'green' strategy and that they were 'well on their way' towards achieving their ­objectives, another 25 per cent admitted they had no clear plan whatsoever.
'Different companies have different needs, but that second figure is still surprising given the current focus on environmental issues,' says O'Kelly.
Padley points out that this may be explained by the fact only three respondents said they used their PR agency for CSR work.
'PR agencies are missing a trick when it comes to the environment and CSR in general,' he explains.
'You don't have to be a specialist to offer CSR support. You need to have an insight into a company's customer base and its business. Once you appreciate what is important to a company, a good agency should be able to advise on CSR.'
Thinking strategically
The PRWeek-Brands2Life research does show that, despite concerns over time and resources, business strategy is very much at the forefront of comms directors' minds.
More than ever, senior in-house PROs are scrutinising the coverage their firms are getting in core media when it comes to demonstrating the value of PR to company bosses.
The prime evaluation used by our research's respondents was 'quality and quantity of articles in focus media' (57 per cent), followed closely by 'quantity of articles in focus media plus appearance of key messages' (39 per cent).
The former agency staples of advertising equivalent value (AEV) and ­opportunities to see (OTS) barely registered 16 per cent between them.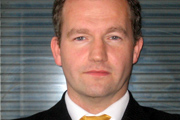 'Metrics such as OTS and AEV are good for demonstrating the commercial value of an individual campaign, but not so good for assessing an organisation's reputation or positioning,' explains TNS Media Intelligence's evaluation director Philip Lynch (l).
In conclusion, while it is undoubtedly a good time to be a senior in-house PRO, there is still work to be done ­before the true potential of strategic corporate comms is fully realised.
'Company boards recognise the contribution PR can make, but the required resourcing simply hasn't caught up with demand,' believes Fraser.
But we are dealing with comms directors here.
If anyone in a particular organisation can convince the CEO of their worth and that of their team, the smart money would be on the person who is already at the heart of the company's communications.