Like many people who have moved jobs during the topsy-turvy COVID-19 era, Fiona Laffan's first taste of Intermediate Capital Group (ICG) wasn't exactly plain sailing.
The group's global head of corporate affairs started in her new role in January, the day after the Government announced that schools in England wouldn't be reopening as planned as restrictions remained in place.
"When I started in the office, there were probably two or three other people here," she tells PRWeek from a room at ICG's City of London office. "It does feel like I'm starting a new job every week as I'm meeting new colleagues in person who I haven't met before. You see people for the first time with their facemasks on; you're guessing who people are from their eyes and their hair. It's a bit odd."
Laffan has had a lot of faces to get to know at ICG, which oversees about $56.2bn of assets in the 'alternatives' space: private equity, private debt, real estate and infrastructure. (Technically ICG is two firms: ICG plc, the FTSE 100 entity, and ICG Enterprise Trust, which is in the FTSE 250 in its own right.) Her new, expanded role encompasses external and internal comms, corporate brand, reputation and public affairs.
It's a big brief, and for Laffan, who joined from financial marketing and comms agency Prosek Partners, where she was managing director, innovation has been crucial. This includes a focus on digital content.
ICG recently welcomed new head of digital and content Chris Woods, former group head of digital at Drax (the previous ICG role was just head of digital). Greater use of video is planned – to communicate to clients, for financial results presentations and for internal 'town halls'.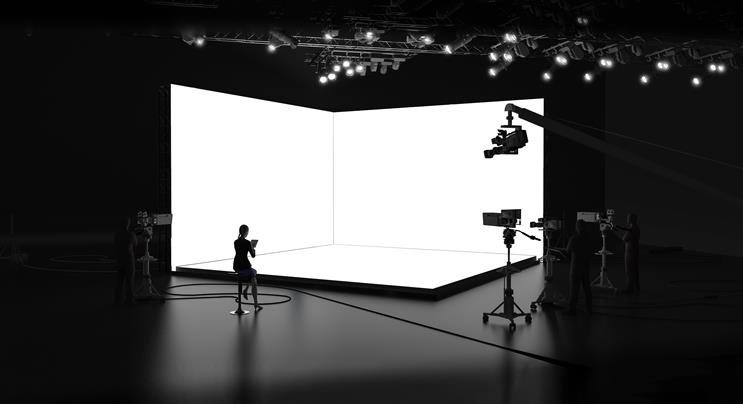 "We're open to exploring things like infographics, certain bits of animation – it depends on the audience," adds Laffan, who previously held senior comms roles at Lloyds Bank and Goldman Sachs, and was a partner at Brunswick.
"When I was at Goldman I saw a lot of content marketing working really well across a number of different mediums. We're quite open to experimenting with some of those things and seeing what works for our audiences."
Previously, there were two co-heads of comms at ICG – one overseeing internal and the other external comms, both reporting to the marketing and client relations function. Laffan now reports to Antje Hensel-Roth, chief people officer and head of external affairs, who also has oversight of human resources. Hensel-Roth's is another expanded role; she was formerly head of HR.
The new structure reflects ICG's ambitions. The company, which has offices in 14 countries, is in growth mode, and entered the FTSE 100 in March as its annual pre-tax profit more than quadrupled to £509.5m.
"There's growing complexity as an organisation grows bigger," says Laffan. "In the world of any FTSE 100 [company] there are a lot of complex issues and dimensions of this role to think about. It's become a more important role as the firm's kept growing.
"We're benchmarking ourselves from a function perspective, not just against the FTSE 100, but there's our peer group in the alternative [investment] world, like Blackstone and Carlyle in the US, and Partners Group and EQT… in Europe. There's an element of looking at… how they approach this role and function as well."
She adds: "Strategically, all our owned channels are probably going to be the areas where we're going to be the most proactive." A website rebuild is planned but, again, the c-word is crucial: "You can have the best website in the world, but if you don't have the best content on there, it's of limited value."
Laffan oversees a team of six. So far much of her role has been focused on employees and clients – typically institutional investors for ICG funds. Trade press aside, media relations are not a huge priority. "Even though we're in the FTSE 100 we're quite low-profile – we have been traditionally, and there's no massive desire to suddenly increase that overnight."
Public affairs, meanwhile, will mostly be handled in collaboration with trade bodies. "It's not my background," she says. "I've been in and around plenty of situations where I was working together with public affairs or government affairs specialists, both at Goldman and Lloyds, but my experience is more the communications and the financial services side of things. But it's great to have that added dimension to my role because I've not had it before."
It's great to have that added public affairs dimension to my role because I've not had it before
Like many of the new generation of corporate affairs directors, Laffan's background is not in comms at all. Her career began as an equity analyst at JP Morgan, specialising in sectors including media and telecoms. A sideways move into comms came after she was recommended to talk to Brunswick.
"I had no idea what I'd be doing on a day-to-day basis," she admits. "They were quite keen to have someone who was an ex-analyst. I went in one above the most junior level, in 2002, and basically learnt on the job and worked my way up. I was very fortunate. It was from 2002 to 2008 – they were really boom times in the market in terms of IPOs and M&A."
Rising to partner, Laffan was tapped up by Goldman Sachs, where she stayed until 2016 – latterly as managing director, head of corporate communications, EMEA.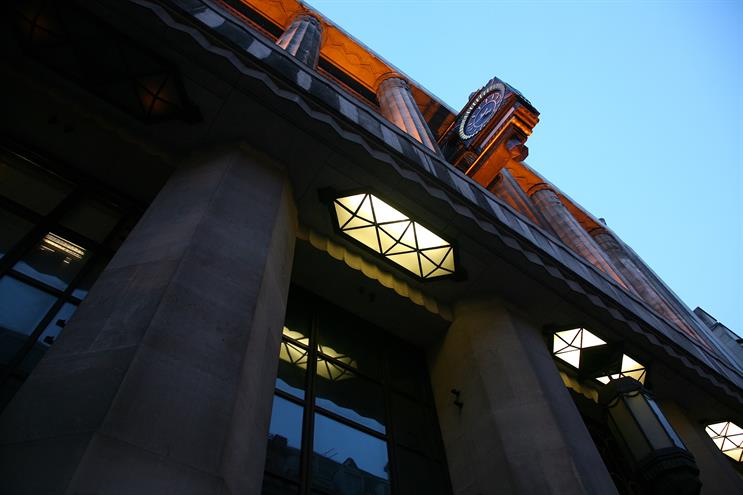 "I ended up starting the day that Lehman Brothers filed for bankruptcy: 15 September 2008. I was a reluctant leaver for Brunswick, but it turned out to be a great move because I ended up staying for eight years."
Lloyds was next, as group corporate comms director and deputy corporate affairs director, but she admits it was "not the right cultural fit", given the intensely bureaucratic nature of consumer banking regulations. Laffan returned agency-side, joining Prosek in September 2019.
"It was a great role," she says. "I was running the office in London. Jen [Jennifer Prosek, agency CEO] has great growth ambitions for the business, some really good clients, good team. But in my heart of hearts I really wanted to be on the in-house side."
She was "excited" by the prospect of joining ICG, and particularly the "blank canvas" of the expanded role at the growing company. She prefers being a buyer of communications services than a seller, and is less keen on the hustle of agency life.
Talking of agencies, ICG had a retained relationship with Maitland when Laffan arrived, but that has since ended. She says it's "harder and harder for agencies to show they're adding value" on 'traditional' financial calendar mandates. Instead, she sees projects as a better use of budgets; for example, she had been working with Teneo on what her function should look like and benchmarking against the FTSE 100. An exception would be in the US, where ICG's rapid growth is likely to require retained agency support in the coming months.
The strategic importance of internal comms has come to the fore during COVID-19
Like others, Laffan cites internal comms as a key growth area during the pandemic.
"When people aren't together, you have to think quite carefully about how you are communicating with them, and some of that is quite centralised – it's what the corporate communications team is doing and leading – but some of that as well is equipping managers with the right messages. Then it's communicating with people about the gradual return to office and return to reality," she says.
"Internal comms sometimes has been seen as a bit of a poor cousin in the mix of comms and corporate affairs, and I think the strategic importance of that has probably come to the fore during COVID-19."
Laffan is overseeing the implementation of an internal comms platform called Social Chorus. It's another indication of her desire to innovate at ICG, and constant innovation is likely to be a theme in the years ahead.
She emphasises the fast-moving nature of business today, citing the recent sale of supermarket group Morrisons, which went from bid to acquisition in just a few days.
"If we look to the future, it will still be as complex and as fast-moving, if not more so.
"I could hope that the changes I've made and the way I've thought about the strategy, and the team, would last us for maybe three years, then I'd have to do another big refresh or just level-setting, I suppose, as what best practice looks like, what the best of my peer group are doing. You've got to continue to learn and look outside.
"That's one of the things with these roles. The longer you stay in an in-house role, inevitably you get more caught up in the organisation and it's harder to keep your external perspective, so, as the leader of the function, you want to do that as much as possible."