She led communications for the biggest corporation on the planet, as well as taking a state-level comms role for the campaign that narrowly missed out on delivering the first woman president of the United States.
But for Dr LeMia Jenkins Thompson, her pivotal comms lesson came while working for Congressman Bennie Thompson of her home state of Mississippi. She had been working on a finely constructed memo for the politician, of which she was "super-proud".
"I'm like: 'He's obviously going to promote me to his chief of staff' – at this point, this is the memo of my career," she tells PRWeek over Zoom from the US.
"I remember handing it to him, and he said: 'There are people in my community across the world who are only reading on a third-grade level, and this information is so important, they have to understand it and comprehend it.' It was just this moment when the lightbulb went off and you're like: 'Oh – you really have to focus on your audience.'"
She continues: "It sounds simple, but it was really powerful because it has influenced the way I communicate, from a strategy standpoint: what communities need to hear, the message, the audiences we're speaking to, and what channels we use to reach them."
Jenkins Thompson has taken her huge experience of communicating to different audiences into her current role at Pinterest, the image-sharing social media platform, where she is global head of comms. The role has expanded since she joined last year, and she describes the opportunities for senior comms professionals in this age as "endless" – more on that later.
An influential aunt
Perhaps surprisingly, Jenkins Thompson is alone among the 'in-house elites' profiled for this PRWeek project, in that she sought a comms career from the outset – an influence from her aunt, who worked in university communications. She also credits her grandfather and mother, who were active in politics when she was growing up, for her fondness for that field.
Political comms seemed an obvious path, although Jenkins Thompson considered becoming a physician after graduating with a BA in public relations. Taking a master's degree in Public Health (Marketing and Health Communications) from The George Washington University in Washington, DC, she was inspired by the politicians who would speak to the students – not least one Hillary Rodham Clinton.
It helped Jenkins Thompson solidify her political comms ambition. "Being a physician is one-to-one, but on the political side, you're not only helping one person, you are helping populations. I fell in love with studying public health and public policy… and I wanted to change the world. Communications is such an integral part of policy because, once the policy decision is made, you have to communicate it and tell people how it will help them – or hurt them, in some instances."
Hillary for America campaign
Jenkins Thompson worked for members of the House of Representatives and was involved in legislation in areas that suited her passions, including healthcare, social security, education, homeland security and economic development. After a stint back in Mississippi, as the first director of federal relations at Jackson State University, Jenkins Thompson's next big role had a much higher profile. With the 2016 presidential election looming, she was tapped up as a state comms director for the Hillary for America campaign.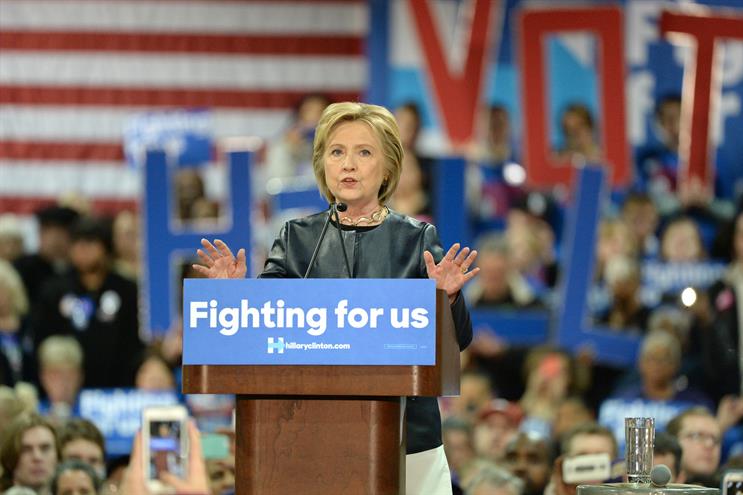 Despite the election result, Jenkins Thompson reflects on the experience with fondness. Her broad remit, managing the regional public affairs operation, encompassed digital planning, social and traditional media strategy, budget, PR, political operations, speechwriting, coalition building and the drive to get more people to vote.
"It was amazing: travelling, staffing the principles, getting to different states. I think one of the most interesting parts of the communications and public affairs portfolio is you really get to know people in different regions, right? And you have to embed yourself really quickly and gain trust. So much of this world and this work is about trust… becoming an authority, or someone that people can look to for information. It was a really, really exciting experience, and I don't regret it at all."
'The work was so powerful'
Jenkins Thompson doesn't like to dwell on mistakes – "How many books have been written on that?" she laughs – but, in her view, Hillary Clinton's campaign left a positive legacy.
"There were obviously areas we could have paid more attention to, but the work that we did was so powerful. We reached a lot of communities, we reached a lot of women – and we now have a woman vice-president… Looking back on it, it was really the beginning of the momentum for what we can see now in US politics."
As a black woman working in comms, politics and business, these changes have resonated with Jenkins Thompson. "I can see myself in the White House now," she says. "I can see myself in that leadership role, and I think it's inspired a lot of people. I can see that momentum transitioning into the corporate sector, with women and people of colour as business leaders."
In every role I've had, I'm like: 'How can I stretch, how can I learn more, how can I dive deeper into the business?
The corporate sector was Jenkins Thompson's next destination, as she moved to Caesars Entertainment, the hotel and casinos business, as director of external affairs. Having worked on legislation affecting the gaming sector, and having developed a fondness of the industry growing up, Caesars made sense.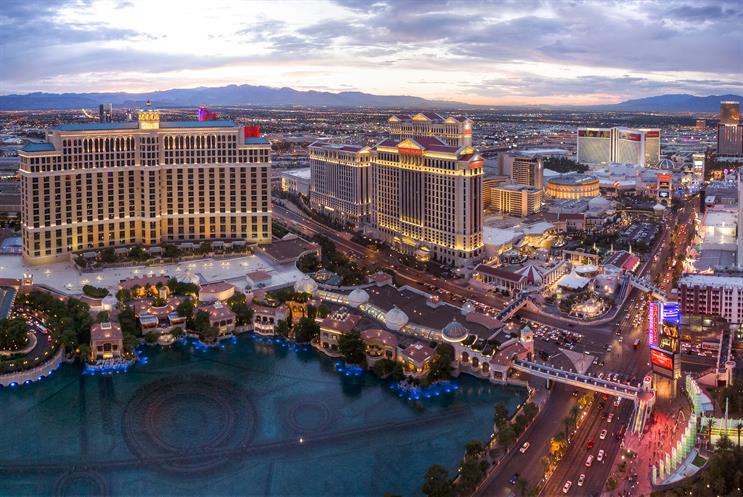 The remit covered diversity, corporate social responsibility, communications and strategy. Jenkins Thompson was director of the company's political action committee and took part in an executive development programme where she learned business and casino operations from the ground up. The experience helped hone her skills in communicating with different audiences, from the chief operating officer to investors, and from casino operators to customers. Again, her horizons were expanded. "In every role I've had, I'm like: 'How can I stretch, how can I learn more, how can I dive deeper into the business?'"
Walmart came knocking as Jenkins Thompson was finishing her doctorate in education and her responsibilities went from big to colossal: "It's the largest company in the world, so when that opportunity comes knocking you can't turn it down."
Rapid response comms for Walmart
As director of global comms and media relations, Jenkins Thompson was the national spokesperson for Walmart's corporate comms team. Her team oversaw crisis management, including incoming media inquiries, supporting operators, and managing rapid response comms for all US stores. She was also a strategic partner to legal, public affairs, government relations, operations, marketing, merchandising, emergency operations, the Walmart Foundation, and global security and investigations.
"Every person in the US works within a two-mile radius of a Walmart – the footprint is huge. We were rolling out new programmes like pick-up and delivery… It was such a time of growth at the company and I wanted to be a part of that."
Then came the hammer blow of COVID-19. "It was February [2020], we'd flown in all of our agencies [for a meeting], we were really excited about the upcoming year – then everything was shut down."
As in the UK, the pandemic presented US retail chains – perhaps as much as any industry – with massive logistical and comms challenges. A particular challenge was adapting to constantly changing regulations on issues, such as the wearing of face masks, that varied between different US states.
"We were on the front lines. How do we enforce certain procedures in the store, how do we think about process? There were so many game-time decisions that were being made, pretty rapidly and for an extended period of time, until the US government finally said there's a mask [requirement]. But we, as a business, were making a lot of those calls, working in tandem with the government, on a daily basis."
Mass shooting in El Paso
She also recalls the aftermath of the mass shooting at a Walmart store in El Paso, Texas, in August 2019, which left 26 dead. It brought unique comms challenges and provided lessons, too, on authentic communications.
"The first question our CEO asked is: 'Are our associates OK?' Being around leaders like that, it was really important to think about how we communicate and be authentic. We had lost lives, so how do you think about the audience and how do you think about those people, and how do you not offend people?
"There was a lot of thinking and strategy that went into that role, especially handling all the crisis work."
There's so much that we've been doing that I'm really proud of and really excited about. There's so much in store for our company
Pinterest, which Jenkins Thompson joined just over a year ago, offered something fresh: the opportunity to work in the tech sector, for a much newer company, and to build her own comms team.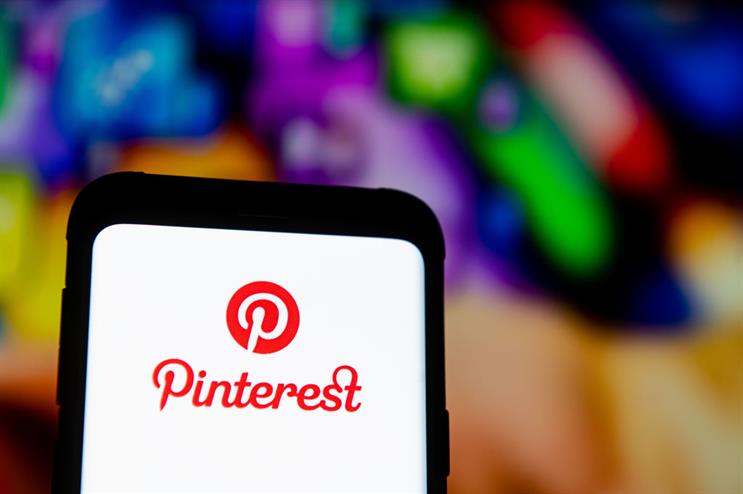 The site enables users to share recipes, home decoration, fashion and gardening ideas, and
she was drawn to its ambition to be a 'positive space' on the internet. Jenkins Thompson contrasts it to other social channels that, for good or ill, are staple comms tools but can, frankly, be exhausting.
"The last thing I wanted to do when I got home at night was look at my Facebook page or my Instagram," she says. "I wanted something that was really insular and made me feel better about myself. I felt it was such a safe space for me, just to kind of shut off and not be so crazy at night."
She and her team have had a lot on their plate. In the past year Pinterest has released new products, including product tagging and paid partnership features to help creators monetise their work. It has also enshrined a 'Creator Code', to ensure respectful conduct, and begun a global partnership with Shopify.
"There's so much that we've been doing that I'm really proud of and really excited about," says Jenkins Thompson. "I think there's so much in store for our company and under Ben's leadership [CEO Ben Silbermann], the company has grown and will continue to grow."
She oversees a team of 34 at Pinterest and leads all external and internal comms. Public affairs was added to her remit this year, a move Jenkins Thompson views as important, chiming with her view that the comms chief role is, in its broadest sense, about 'influencing the influencers'.
"We had a shadow public affairs function for quite a while and when I came in I said we really needed to stand up a real function and have a real strategy.
"It's worked really closely with our policy and public policy function to talk to government and to think about COVID-19 and the vaccine. We've been the leader on this information on the internet, so… how do we influence some of the change we want to see in the world?"
Making sure '...I'm not the last diverse person'
Inclusivity is a key focus at Pinterest, Jenkins Thompson stresses, with hiring and retaining diverse talent, especially at senior levels of the business, a priority. She highlights the two African American women on the board: Andrea Wishom, president at Skywalker Holdings, and Salaam Coleman Smith, formerly of Disney. Revamping unconscious bias training and having "aggressive goals" for representation among 'Pinners' (Pinterest users who can influence purchase decisions) are also important.
"I think about myself and my role: it's to make sure I'm not the last one – I'm not the last diverse person, I'm not the last person who looks like this, and to continue to bring that talent to Silicon Valley."
Sadly, these changes have been brought in amid damaging reports last year about gender discrimination at the company. In December, Pinterest agreed to pay $22.5m to Françoise Brougher, its former chief operating officer, who lost her job after speaking out about what she said was the "rampant discrimination, hostile work environment, and misogyny" there. Pinterest did not admit any wrongdoing under the deal, but clearly, it needed to show the world it was taking diversity seriously.
What is Jenkins Thompson's view on how the comms industry generally has handled diversity? "Our industry has been similar to corporate America," she says. "It's traditionally very male-dominated, and particularly white male-dominated, and I think it's really important that group embraces inclusion and diversity."
Her experience suggests the solution lies in more one-to-one support. She is full of praise for mentors who have supported her, whether on Capitol Hill, at Caesars or at Walmart. "I think that's really what we have to do as a communications industry; really support the talent that we're bringing in, make them feel welcome."
As for the impact of COVID-19, Jenkins Thompson cites the shift in media consumption; the impact of home-working on podcast listening, for example. "It's really been about innovation and challenging our norms on channels and communication, and continuing to iterate on ways we communicate – as I said, influencing the influencers, and thinking about different trajectories and tactics to really serve our needs.
"It's going to be an ongoing conversation and an ongoing challenge, but I think it's exciting for the industry because one thing that COVID-19 has taught us is that internal communication at one point was probably not as important as external. Now we know that we have to communicate with our employees, we have to tell them what's going on, we have to be thoughtful about how we're giving information to those employees so that they can make decisions for their lives, and so I think that function will continue to grow."
Comms leaders deserve a seat at the top table
Jenkins Thompson isn't the only comms chief to argue that communications leaders deserve a seat at the top table of business, given their oversight of so many aspects of organisations. But she can see comms evolving further into a strategy role – using the insights gained to guide company decisions and thinking about tactics to reach different audiences.
"When I was at Caesars I worked on operations, and I loved that part of the business; at Walmart, the same thing. Then I started to dabble in our ecommerce business and really understand those partnerships. A lot of communications leaders are part of M&A activity. So we're trying to understand how the business is growing and changing and thinking about what story we want to tell and how we want to arrive at that destination.
"A lot of people used to limit that role, but I can see communication leaders leading marketing, leading media companies.
"I think the road is pretty much endless for communications leaders because they spend so much time with those top leaders in all parts of the business and have that cumulative grasp of what's going on at companies." In what could be a nod to her own career and ambitions, Jenkins Thompson concludes: "It's kind of limitless."