Click here for information on the mentoring scheme, which is supported by PRWeek. The deadline to apply is Friday 26 November.
Mentors were asked their views on creativity and planning. The role of the creative director/executive creative director is clear and established in PR, but what about planning and strategy? Do the creative leaders wear all these hats, or does someone else in the agency 'own' strategy and planning? Does a brief follow a linear journey from one to the other, and what wins – gut feel or data?
This is what they said.
Ellie Tuck, creative director, FleishmanHillard
In some agencies, there is a school of thought that insights and strategy should and can be 'done' by account teams, but there is a huge difference between coming up with a decent strategy and consistently pulling out a killer insight to support creative - the latter requires a seasoned expert. As a creative who works with a team of full-time planners, I do sometimes wonder how I ever got through life without them. Agencies that don't invest in planners are only investing in half the creative process. It's like buying the cone but not forking out for the ice cream. How dry would that be?
---
Nick Woods, partner, Sunny Side Up
I'm not sure if I'm a creative strategist or a strategic creative but these days I probably now spend more time on strategy than creative as it feels like the area where my experience can be brought to bear with greater impact.
Once a particular path has been decided upon, in consultation with the relevant senior team, we wrap in creative thinking. Sometimes the strategy opens up creative wonderfully easily; other times that creative evolution actually reveals some new insight or thinking, which can, in turn, affect the strategy and there is a period of iteration. At some point though you've got to decide and follow the strategy wholeheartedly.
Data is brilliant at helping define which strategy is most likely to deliver the most impact. Creative is usually more gut-feel.
---
Lee Sanders, creative lead, Frank
We all have our agency beliefs, selling points and manifestos, I'm sure. We have the infamous 'talkability', which for us at Frank means that planning and strategy come rather naturally to all of our responses, campaigns and ideas. It means that we don't have a dedicated person to 'own' the strategy role and it's looked after by myself and the rest of the senior team – finance is the exception, I guess.
Our briefing process does follow a somewhat linear process, based upon a certain set of triggers; without going into the nitty-gritty, it's one that encourages anyone to come up with ideas because if you've built a creative environment then a great idea can come from anywhere in your agency. Although, it's worth remembering whilst everyone in your agency is creative, not everyone is a creative and will usually bring you the beginning of an idea, at this point this is where our strategy and planning comes into full force, we ask ourselves the important question: does that idea generate talkability? If not, what do we add/remove/change to ensure that it does? How do we get from A to B with the idea, where does it live and what are the steps we need to take to make it happen?
What wins? A genuine mix. Your gut feel is just your brain subconsciously knowing what will work, getting out in the world, experiencing new things and keeping your finger on the pulse around different cultures/sub-cultures means you'll be able to make better gut-feel decisions. Data has its benefits too; it can form the basis of an idea, show you what your audiences want to see and even show you what might happen in the future. Weetabix 'n' Beanz is our best-in-class example of a data-led campaign.
---
Kim Allain, creative lead, MSL UK
It's so important to stay close to your campaigns throughout but it's also doubly important to have a team with a creative culture at the heart, which has been immersed in the campaign creation from the beginning.
This makes sure that the creative nuances and integrity from the strategy and the core of the creative can come alive within the campaign, flowing through all assets and moments such as influencer briefings, seeding and press releases and not just at key moments such as photoshoots and big stunts. Different parts of the campaign have different purposes and speak to different consumers at different times– and the closer all of these elements are to the core creative the more effective it is.
---
Emily Gosen, senior creative, Ketchum
At Ketchum, we put a lot of emphasis on seeing our creative ideas through, all the way from ideation to execution, because even a tweak of the smallest detail can be integral to the heart of the idea.
So, to make sure the end product tells the right story, it's important creative and account teams work together on the evolution of the concept, ensuring drops of creative zhush peek through every step of the way.
---
Gavin Lewis, managing partner, One Green Bean
Creativity does not end at the idea's inception. We have a duty of care to the idea, the campaign, the team and the client.
The delivery of a campaign – beyond a PowerPoint slide - is where the magic really happens. The crafting and cheerleading, the protecting and building, the selling in. That's the most exciting and nourishing part of the job.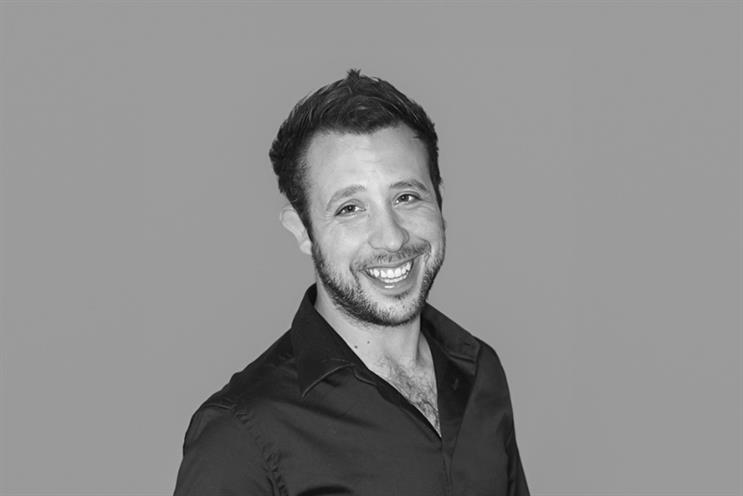 ---
Henry Warrington, partner, Third City
At first blush, strategy may seem like 'the boring bit', but creativity without a solid strategy is rudderless, chaotic, and most of the time, pointless. They can't be seen as separate, and that's how we approach it at Third City.
Exactly how this manifests depends on the client's journey with us to date. With new business, the team working on the pitch (myself included) wears all the hats, developing our strategic approach and the corresponding creatives concurrently, one feeding the other. For existing clients with established strategic platforms, my role tends to be more purely creative, building from the work that's been done previously. However, even then, we stress-test our strategic approach as part of the creative process; nothing is set in stone, it's a constant cycle that evolves as the media landscape, and even the world, changes around us.
As for data versus gut – it's a balance. Data needs to be the starting point, the diving board from which to jump in. But from there, heart, passion and gut-feel take over. It's important to check in with the strategic approach to keep focused, but also be aware not to over-analyse an idea and turn it into a beige soup of mediocrity and kill the magic.
---
Sam Corry, associate director, Taylor Herring
I tend to sit across creative, strategy and execution. In my view, understanding and working in each of these verticals helps you form better ideas, as you have a more rounded view on how to build successful campaigns.
I find staying close to (and working on) the planning phase helps you guide your team's thinking and get upstream of the problem you are trying to solve.
At Taylor Herring, we have a dedicated head of strategy and creative department, who work in tandem. Strategy unpacks the brief and boils down the data and the audience, with the aim of reducing the brief to its simplest form that the creative team can then run with.
Strategy is about distilling the brief into a single organising thought and providing the campaign platform for which creative can work into. A good strategy is a tool of persuasion. It provides the rationale and reason for why the idea you are about to present is the only option on the table for the client. And before landing an idea, you need to have sold the strategy.
Whilst gut instinct often still tells me what's a newsworthy idea, I believe we must use all the tools at our disposal to interrogate a brief. Whether that's pouring over the data, speaking to the staff on the factory floor or sitting in a research group, if you really want to understand and solve the problem in the brief, you need to spend time probing the evidence.
Looking at the data is important; it can inform your strategy, provide insights into an idea, or support the rationale to the question 'why?'. Often a nugget of an idea starts with a simple data point or insight. However, on the same hand, always question the data and don't take it as gospel, especially when it comes to human behavioural research, because what people say they do isn't always what they actually do.
---
Sarah Firth, Speed Communications
I'm seeing a lot of agencies announcing they have a strategy & creative director or a creative strategist or a strategic creative – I should know, I am one. I don't think the role of CD has changed per se; there's just more of a recognition of what goes into making a brilliant creative idea.
So yes, that does involve more of a planning/strategic role, mainly from a personal point of view because I'm really nosy and like to know what people are up to and what makes them tick, but also because good creative work has to pay for its own passage to our audiences, so it really does need to know where it's going and how it's going to get there and that it'll get a great welcome when it arrives - which is how it flows: insight-strategy-creative.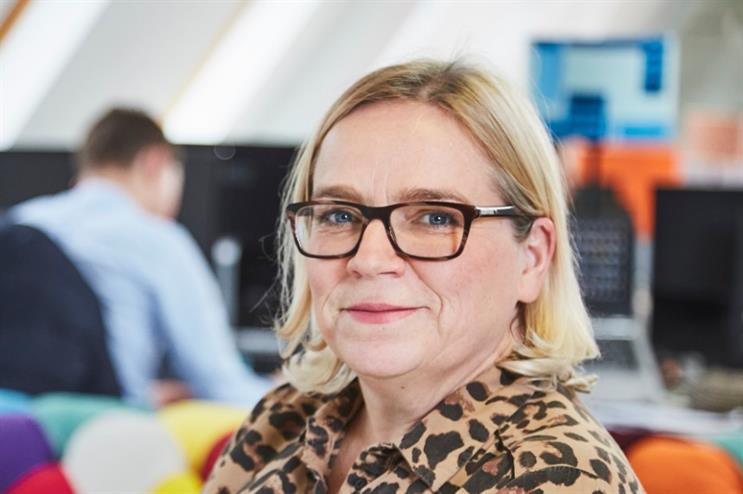 ---
Peter Mountstevens, managing partner and chief creative officer, Taylor Herring
Creative works hand in hand with strategy at Taylor Herring.
This said, both have clear and distinct roles: our strategy lead will usually distill the brief whilst mining audience data, the competitor set and market analysis. This invariably leads to a series of questions that are thrown back at the client and their answers feed into the final brief, which creative works into. The two teams will then regroup on a shortlist of creative route routes based around a core insight and agree the creative response.
At Taylor Herring, the creative team works very closely with the account teams on execution - scripting and attending shoots, art directing and even penning press release headlines when required. The creative remit often requires the team to go over and above the line of duty; our creative director recently recorded and sang the soundtrack for a Xmas ad we have created; prior to this, Sam Corry (now an associate) dressed up as one half of Daft Punk to gatecrash The Brit Awards and so on!
---
Pam Scobbie, CCO and managing partner, John Doe
Brilliant creative is always pinned down by clear thinking, so we built a team of creative strategists at John Doe who specialise in that. They collaborate with our studio and the rest of the agency to come up with memorable ideas that have a story at the heart of them. Our studio then runs with the craft of that idea – we've a selection of copywriters, ADs, graphic designers and filmmakers who work together to bring the concept to life and make it look visually great, whether it's a mock-up for media images, or a full above-the-line campaign. So, we have a creative director and a creative strategy director who oversee their teams and work really closely together. As CCO, I sit across both.
There is also an insights team and a planner who both support the briefing process too. But, although getting close to data is important, it's got to be the right data. Too often broad generalisations are used as the foundation of strategy. It means that work doesn't read as true, or connect particularly well. To really bring brands closer to people, you need to do more legwork than simply reading a few reports or lazy stats. You need to get close to the audience – to be having ongoing conversations with them to understand what's really going on. We've been creating our own tools to help us to do that and it will be a big focus for us in the year ahead. 'Big' data still matters but I think it's those little details that really unlock great creative.
The same could be said for gut instinct; we need to recognise which instincts are the right ones. Diversity of representation on teams is essential – it's the right thing to do but it also delivers better work. For example, the LGBTQI+ work we do for Absolut would only ever be led by those who are LGBTQI+. Lived experience is what keeps creative honest.
I still stay close to the creative process but try not to get involved in the day-to-day, so that I bring value at the right times. We have regular creative check-ins and the team always come to them with strong ideas and loads of energy, which I help them to build on. Everyone within the agency is encouraged to do this – not just our specialist teams. Ultimately, we have account teams who project-manage campaigns and get coverage for them, but our creative strategy team keeps consulting with them and clients until it actually goes live.
---
Indy Selvarajah, executive creative director, Ketchum London
At Ketchum London, creatives stay really close to every part of the process, from the brief with strategy and planning through to executing and producing - obviously working with our amazing teams, internally and externally throughout.
Our recent Adobe campaign with Little Simz is a perfect example of how when working closely with our account teams we get to the best results, even through to having a creative lens to the press release.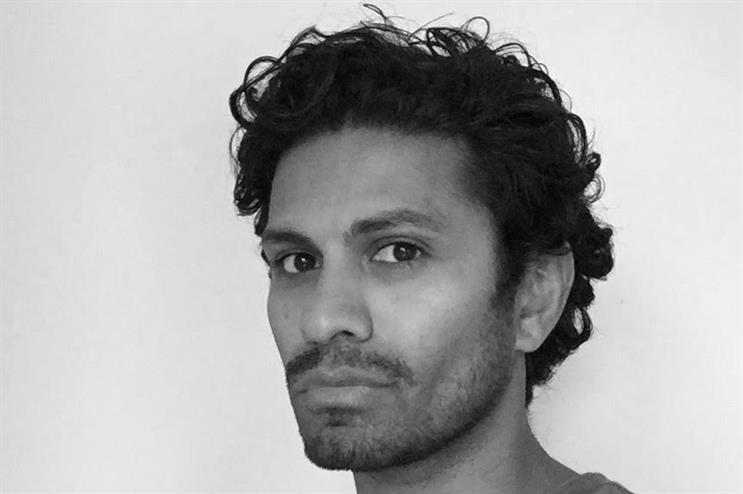 ---
Tom Rouse, director of creative & strategy, Don't Cry Wolf
Planning and strategy is a collaborative effort at Don't Cry Wolf. Different members of the leadership team will be involved depending on the brief - we play to our strengths. I'm director of creative & strategy - but I never do either in isolation. We work best as a team and it's that ability to chime off each other and challenge thinking that helps us deliver great work.
In terms of what wins out of gut feel or data - why not have both? The data has to tell you something or it's meaningless - and it can often prove or disprove your gut feeling. We'd never pitch an idea we didn't have some context for, but where that context comes from varies massively.
For me, there is no brilliant creative idea without a completely rock-solid strategy. As much as I'd love to wear both hats we do have a planning & strategy team at Grayling that is utterly brilliant and the foundation to our creative work. They help to set the foundations to campaigns so creative can fly and we regularly check in to ensure that, as the creative evolves (which it usually does), it keeps laddering back to the strategy and the objectives of the campaign.
---
Andy Garner, creative director, Grayling
Briefs follow a process and at the heart of that process are questions. At Grayling, we have what we call a "questionable approach to creativity", which involves several layers of questions; we question the absolute sh*t out of a brief, then out of the audience, then out of the key strategic themes and then out of the ideas. By questioning at every moment, we think we get to the strongest possible creative solutions for clients.
Gut feel versus data? That is a really tricky one. My heart says gut because deep down you know when an idea is going to fly but my head says data, we need proof points to back up ideas and, crucially, sell those ideas to clients.
---
Stuart Yeardsley, executive creative director, 3 Monkeys Zeno
There is an unquestionable role for dedicated strategists and creatives. The playing field is different. Great ideas have never been more essential and yet have never been harder to put into action. The beauty of different voices coming at a client problem with different perspectives – and the good tension that brings - means you get to a great, not just a good, outcome. You won't get to that by marking your own homework - as a strategist and creative.
Ex-Grey New York group strategy director John Lynch leads our strategy and planning function in London. We've sought to unify our global strategy & planning and creative teams around a consistent briefing and creative development process to foster greater collaboration and get to great outcomes for clients. But - and this is important too - ideas can't, and shouldn't, come only from those with 'creative' roles. We mustn't lock out others from contributing creatively or strategically.