In a digital age, crisis management is more challenging than ever. A successful strategy is useless without speed and urgency.
A recent webcast, The First 24: Navigating the Initial Moments of a Brand Crisis, presented by NetBase Quid, featured Mike Baglietto, global head of product marketing at NetBase Quid, and Brandon Chesnutt, partner, VP of digital strategy and development at Identity, discussing how companies can use media analytics in crisis situations to mobilize rapid and successful containment measures.
A product recall, an executive misstatement or an employee issue can cast an unwanted spotlight on a brand. "Social media turns problems into viral catastrophes so fast, you need to be prepared," suggests Baglietto. "On average, it takes 21 hours before companies can respond. However, the crisis spreads internationally within an hour."
The challenge is clear, but even experienced crisis-management pros can be easily hamstrung by the lack of unified guidelines to handle such scenarios, barriers to data and changes in the way effectiveness is measured.
"From the agency side," says Chesnutt, "there are so many different issues that we were navigating. We are consistently in a state of crisis."
FILTERS AND STANDARDS
By leaning on analytics to adopt a more streamlined process to crisis response, though, Chesnutt and his firm have begun to overcome some of those challenges. For example, filters are now in place to help flag potential issues early, allowing teams to incorporate  learnings from previous crisis strategies and monitoring social media for conversations and sentiment.
"Understanding these phases and the key trigger points along the way helps you focus on what your best strategy is for responding to these crises," adds Baglietto.
Identity created non-negotiable standards for navigating a crisis in the first 24 hours and now assigns teams devoted specifically to monitoring technology, collecting information and assessing response.
"Putting those standards in place was a difference-maker," reports Chesnutt. "It's made us more effective. We're faster in our response. We have more visible momentum inside the agency, as well as when we're communicating with the other PR professionals we work with on a regular basis."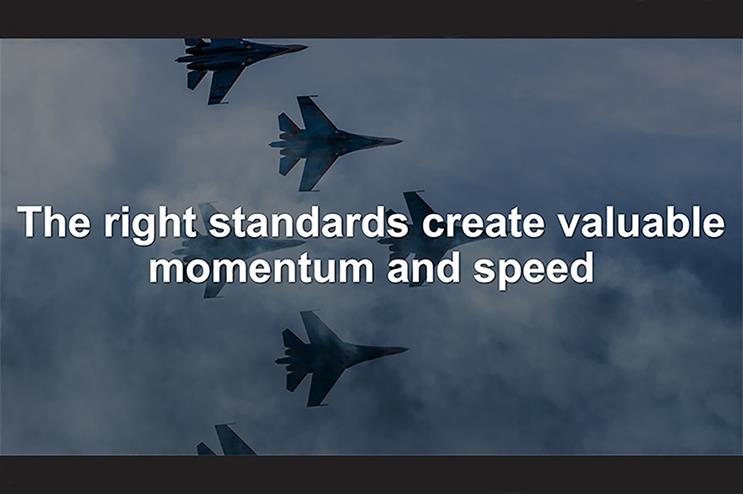 Putting standards in place has been a "difference-maker" in Identity's initial crisis response, says Chesnutt. "It's made us more effective. We're faster in our response."

FINDING THE BASELINE
What's the first thing I should do? A totally fair and wise question when confronted with a serious challenge that can occur repeatedly but has long been difficult to fully prepare for.
In the case of crisis response, a great first step is creating a foundational dashboard for brand tracking. Baglietto and Chesnutt agree that having a baseline from which to measure digital media can give companies a huge lead in reacting to a crisis. 
"You want to understand brand issues and competitive issues before things go crazy," advises Baglietto, who also suggests building in a topic to monitor your brand, as well as your competitors, and creating a category topic to pinpoint category trends.
Monitoring key influencers, authors, journalists or industry insiders who are tracking your particular sector can also provide critical insights and serve as an early alert to any potential issues. Baglietto says brands can be tracked on specific news outlets to determine where news is getting picked up.
The ability to "continue to collect information about a specific brand, company or initiative gives us a spread of information that we can segment, edit and alter at any time," adds Chesnutt. "It's a super important component of this approach."
Active data gathering can also alert brands of an impending crisis.
"Having this dashboard has been very helpful for us in the first few initial hours because it gives everyone a single source to review to show how the crisis is moving, what's being discussed and then what types of recommendations we eventually want to make in terms of a response plan," notes Chesnutt. "It's just better and faster risk assessment."
By using analytics this way, you have a baseline to quickly identify an uptick in frequency of social media conversations and news media coverage after a situation breaks. This helps a brand assess what type of action is needed.
It also allows the comms team to supply other stakeholders in their organization with critical decision-making data tailored to specific situations that might impact them.
"Different stakeholder groups care about where the coverage is coming from or who's saying what and to what degree," says Chesnutt. "Being the single source of information during a crisis and being able to share it and tailor it is a net benefit."
CREATING A PLAYBOOK
Armed with an understanding of the issues and a more organized way to gain that understanding quickly, PR professionals can create response playbooks and operating procedures to deal with all potential crises.
"You don't want to start building your assets out in the moment of a crisis," counsels Baglietto. "You can even monitor another brand and see what worked well for them and where they could have done a better job. That can give you some guidance building out your playbook."
Additionally, he suggests that comms teams "exercise those playbooks on a regular basis to make sure you feel as comfortable as possible when the crisis happens."
Moving to an analytics-based approach was "transformative for how we've looked at crises in the first 24 hours," shares Chesnutt, whose firm has now created benchmarks and rankings to measure the performance of past crises-situation strategies and uses them as a reference.
"Every time we're faced with another crisis," he adds, "we have something to reflect on from the previous time because we were able to benchmark what we've collected and the steps that have taken place."
The above is a taste of the counsel provided during the webcast. Click here to view it in its entirety on demand.