When Nike released its famed 2018 ad featuring Colin Kaepernick, it went on to become one of the more polarising campaigns of the last decade. Most customers loved it, while others went as far as burning their Nike apparel in protest. And evidence showed that the brand's sales spiked past estimates for the quarter following the campaign.
This pattern of consumer activism or consumers voting with their dollars is not new, and may represent some semblance of power that consumers have to—whether effectively or not—make a difference. 
"Boycotting is moving towards buy-cotting, or an idea of buying something with a political leaning," Adrian Warr, CEO Hong Kong and Taiwan for Edelman said at PRWeek Connect on April 13. "We're going to see more and more of this deliberate purchasing of something, not necessarily for moral, ethical or environmental reasons, but increasingly, for political reasons."
In Myanmar, where civil unrest and pro-democracy protests continue to brew since a military coup on Feb 1, consumer activism serves as a tangible, effective way to oppose the military-formed government. Consumers—especially millennials and Gen Z—have boycotted large military-owned brands such as Mytel and Myanmar Beer. According to Anthony Larmon, managing director for Era PR Myanmar, consumers have managed to make these brands "mere memories" in just a matter of weeks. 
"Consumer activism might be led in fragmented interest groups or small passionate bases but what we're seeing in Myanmar is completely the opposite. We're seeing a case where the population—90 per cent who voted for the legitimate government—are all voting with their dollar on one issue. It's showing the potential value of the dollar as a group," said Larmon.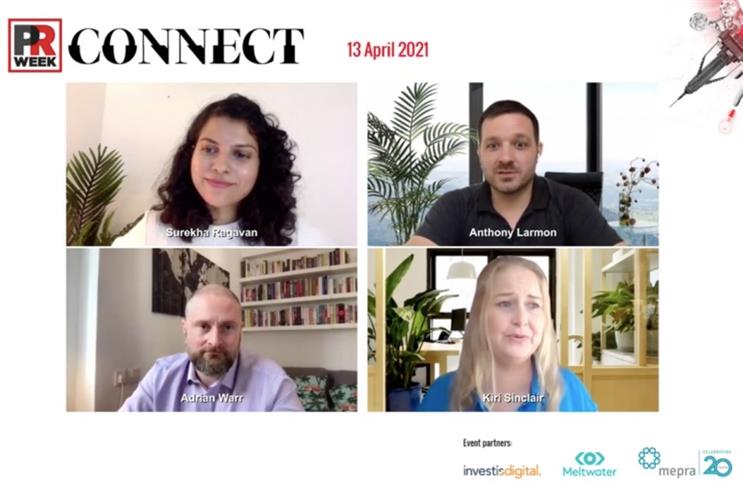 Warr added that consumers tend to feel more strongly when the impact of an issue has immediate risks to a person or community, rather than an issue that has a more long-term societal impact. For instance, the powdered milk scandal that gripped China over a decade ago had a more immediate impact on consumers and affects domestic milk brands to this day. On the other hand, something like the Volkswagen emissions scandal might not necessarily impact sales for the brand.
And when an issue becomes polarised, brands might consider the two spectrums of the argument while often failing to engage with the majority of the middle ground, Warr said.
"If you don't go and actively conduct research on the vast middle ground, you're not going to know what they're thinking. They're not going to post their comments on social media, these are not people who voluntarily want to give their opinions, and we're not hearing them," he said.
"We have to seek out those people in the middle to understand how they feel. And the majority of the time, the people in the middle absolutely understand the nuance." 
Should brands wade in? 
The issue of a brand considering whether to wade into an issue is a tricky one. Kiri Sinclair, founder and CEO of Sinclair, said that it should come down to a brand's purpose.
"What I ask my clients is, 'What is your brand purpose?', 'What do you stand for and by?' And by that, I mean your employees, your stakeholders, your owners, your partners. And what your customers want from you vs what they need from you. And that will always bring me back to that purpose and value," she said.
The questions of having the right to respond is also an important one, Sinclair added. For instance, an international company operating in Greater China should be more restrained in telling the region what they should think. Ethics shaped by culture and geography carry much weight in these discussions.
On top of that, organisations and brands need to be ensure due diligence across the entire supply chain. Sinclair said that H&M, for instance, wouldn't have been in the situation it was in had its due diligence been made available and done much sooner.
Sinclair sits on the board of the PRCA Global Ethics Council, which recently had a chat about ethics, particularly Western vs Eastern. What she learned was that ethics universally often come down to the lines of "do no harm" and "do good".
On whether brands risk alienating a portion of their consumer base if they do decide to take a stance, Sinclair said that "nobody can be everything to everyone".
She said: "That's often where [brands] fall into the wrong hole because they think they did the right thing but they risk being non-human-centric and inauthentic. If you have a position and purpose as a brand, and you stick to it and follow through with your actions, people who believe what you believe will come onboard. And if some people don't come onboard, they're not in the value system you're in."
---
Click here to subscribe to the FREE Asia PR & comms bulletin to receive dedicated news, features and comment from the region straight to your inbox. Make sure you register for the site to access more than one story per month.
To submit a news, comment, case study or analysis idea for the Asia bulletin, email Surekha.Ragavan@haymarket.asia