What caused Rio Tinto to blow up the Juukan Caves? Was it money? Yes. Was it legally right? Yes. Was it morally right? No. Did it pass the pub test? No.
So why did they do it and what lessons can be learned? The answer lies squarely at the feet of culture i.e. the team dynamics that underpinned the processes and the conversations on the ground and at various management levels which led to the ill-fated decision. The final decision was likely based on how information was packaged and reported up the line, who saw the information, and how they acted on it. Ultimately though, it would have been informed by cultural norms and what was acceptable behaviour within that culture.
We'll probably never know the chain of decision-making in the weeks and months leading up to D-day, but it was likely influenced by a culture of decision-making predicated on extracting the maximum iron ore delivering the best return for shareholders.
Post-Juukan, mining is forever changed in Australia. Parliamentary inquiry aside, changes to the law are bound to follow. After all, how can there be no statutory requirement to ensure traditional owners are consulted on decisions about the management and protection of their cultural heritage?
Juukan should also be a red warning light to PR practitioners on how much PR has changed. Societal expectations continue to shift, and companies increase their risk profile at their peril if they continue to separate decisions at an operational, legal, manufacturing, human resources level from PR.
The lens good PR practitioners place over even the most mundane company decisions is typically risk-reward based and should consider the socio, economic and political context. No matter how good a company's risk and compliance, these processes seldom account for the subtle nuances of context and stakeholder perceptions which is where the experience and risk lens of a good PR practitioner can help.
The rise in ESG issues on the agendas of large superannuation, provident, pension funds and asset managers globally should have been an early signal to Rio Tinto to filter their decision making differently. Even if they were doing this, it failed either because the advice was ignored, or it wasn't sought in the first place.
Last year, SenateSHJ and some of its PROI partners researched lawyers across five countries about their views on crisis management. The research informed part of Dr Tony Jaques new book: 'Crisis Counsel: Navigating Legal and Communication Conflict'. One of the key findings was when asked about what crisis communicators bring to a crisis, the lawyers nominated a deep understanding of a company's stakeholders.
This should never be underestimated when it comes to identifying risks—good stakeholder engagement is critical for a company's risk filters.
For me the slowness and inappropriateness of Rio's response was placed in perspective by Barack Obama in his latest autobiography. Reflecting on his response to a foiled terrorist plot to blow up an aircraft, the former President says: "My team had made a sensible argument for waiting: It was important, they said, for the president to have all the facts before making a statement to the public... rather than coming off as prudent, my absence from the airwaves made me seem unengaged, and soon we were taking incoming fire from across the political spectrum..."
A month after the destruction of the Juukan Caves, Rio issued an apology and said it would support strengthening legal protections for Aboriginal heritage sites. It was 29 days too late.
This week Rio announced a management reshuffle, part of which was the creation of a new position—chief executive for Australia. The role will be filled by Kellie Parker, who, according to the company statement, "...will focus on rebuilding trust and strengthening external relationships across Australia."
Her biggest task will be getting the culture right so the behaviours and decisions leading to the destruction of the caves aren't repeated in another guise.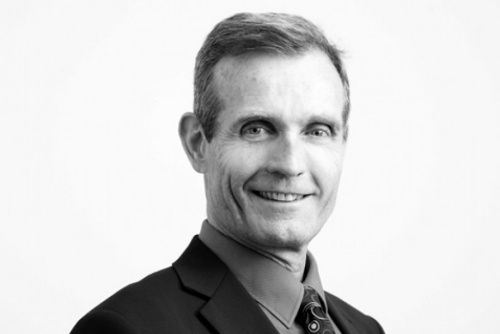 Craig Badings is a partner at SenateSHJ
---
Click here to subscribe to the FREE Asia PR & comms bulletin to receive dedicated news, features and comment from the region straight to your inbox. Make sure you register for the site to access more than one story per month.
To submit a news, comment, case study or analysis idea for the Asia bulletin, email Surekha.Ragavan@haymarket.asia