Top - Roman tackles racism
Managing Chelsea Football Club's reputation remains a tricky task. The club's Russian oligarch owner, Roman Abramovich, has a tendency to swap club managers more often than some people change their underwear.
But last week the somewhat mysterious and aloof Abramovich broke with tradition, sending each Chelsea player a personalised letter pledging to support them in any racist incidents and to stamp out racism in the sport generally.
The move came after Chelsea's right back Reece James was subjected to some awful racist abuse via social media; just the latest player to face this after Marcus Rashford and his peers suffered the same.
The club's players found personalised letters from their owner at the training ground on Monday morning. In them, Abramovich says he will 'personally direct more funds' towards the 'important work' that Chelsea does and vows 'I want you to know that as players you have my and the club's absolute support'.
Despite much criticism for his vast wealth and links to President Putin, to his credit, Abramovich - who is Jewish - has been consistent in taking a hard line on both racism and sexism at Chelsea.
The club's women's team is arguably the best in the country after long-term investment. And this week it signed N+1 Singer as its first excusive women's team sponsor.
Danny Rogers, editor-in-chief
Flop - Tokyo Olympics chief's sexism row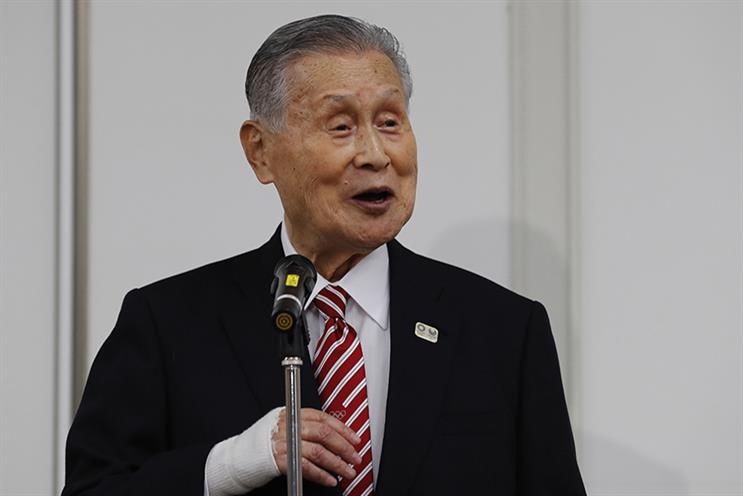 As a coronavirus-shaped looms ominously over the rescheduled Tokyo Olympic Games this year, a sexism row is the very last thing organisers – and the International Olympic Committee – really needs.
But that is exactly what they've received in the shape of Yoshiro Mori, the head of the Tokyo 2020 Olympics organising committee.
This week Mori apologised (see above) for making sexist remarks about "talkative" women in sports organisations.
As chairman of the Japan Rugby Football Union, Mori said: "Women have a strong sense of rivalry. If one raises her hand to speak, all the others feel the need to speak, too. Everyone ends up saying something...I heard somebody say that if we are to increase the number of female board members, we have to regulate speaking time to some extent, or else we'll never be able to finish.
He added: "We have about seven women at the organising committee but everyone understands their place."
What's worse than these antiquated sexist views is that the former Japanese prime minister has a track record for making demeaning remarks about women.
In fact, he has since said his own wife and female relatives have "scolded" him about them.
How the head of Tokyo's Olympic Committee can hold such a track record for an international event starring many of the best female athletes in the world beggars belief.
And in a year in which hosting of the Olympic Games is still rather uncertain, such scandals provide headlines and hurdles everyone attached to the event can do without.
Mori has so far refused to resign, but can organisers afford to allow the stench of sexism and risk further gaffes to tarnish these already troubled Games?
Arvind Hickman, news editor