A nailbiting Five Campaigns We Liked in January contest was eventually won – with more than a third of the total votes – by a clever campaign for Lloyd's Register by The Romans. Artist Reuben Dangoor re-imagined a series of famous oil paintings to shine a light on the need for a zero-carbon shipping industry.
In second place, with just over 20 per cent of the votes, was a fun social media campaign for McDonald's, which made good use of the guys from the infamous 'four lads in jeans' meme.
See the full results below and find out more about the winning campaign: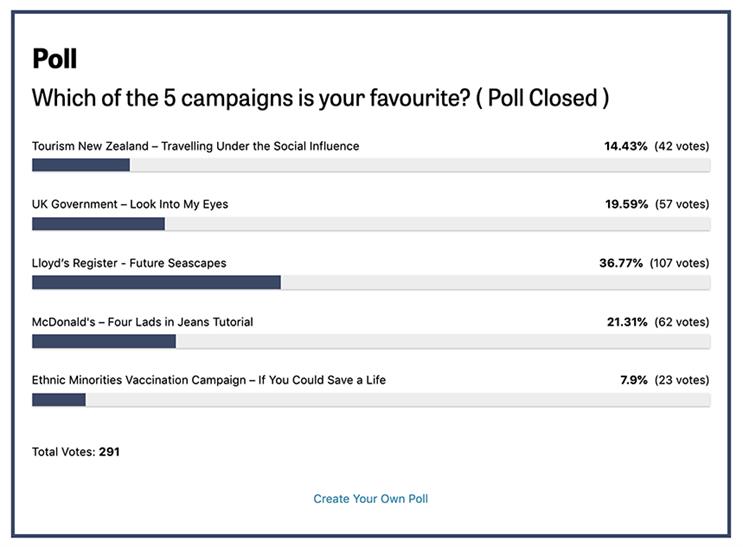 Lloyd's Register - Future Seascapes
Artist Reuben Dangoor partnered Lloyd's Register to shine a light on the need for a zero-carbon shipping industry in a campaign by The Romans. The Future Seascapes campaign sees the artist reimagine famous oil paintings from JMW Turner, Vincent Van Gogh and Claude Monet to depict the carbon-neutral vessels of the future.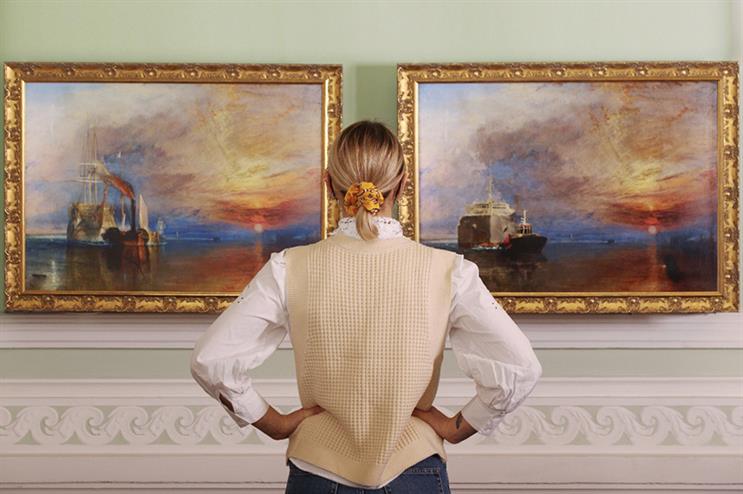 The artworks featured maritime technologies and futuristic concept ships that could address the challenges facing zero-carbon shipping.
The pieces are being showcased as part of a 360-degree virtual gallery tour, hosted at Carlton House Terrace and available for public view on the Lloyd's Register website.
In case you missed it: Five Campaigns We Liked in December: your winner revealed
---
Click here to subscribe to the FREE Creative Inspiration bulletin to receive dedicated features, comment and the latest creative campaigns straight to your inbox. Make sure you register for the site to access more than one story per month.
To submit an idea for the bulletin, email John.Harrington@Haymarket.com