According to the latest Edelman Trust Barometer, people's level of trust in government, the media, and companies is falling. Even the trust rating of scientists has fallen by seven percentage points in the past year.
Against this febrile backdrop of public mistrust and an infodemic that threatens to subsume any facts in a torrent of misinformation and deliberate fake news, those whose responsibility it is to convince people to get vaccinated have their work cut out for them.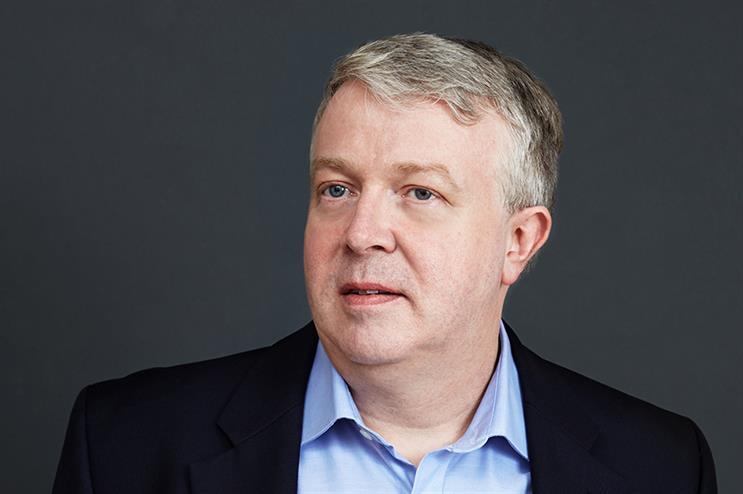 David Wild (pictured above), head of Lodestone's health advisory unit, says: "The vaccine rollout is a once-in-a-generation comms challenge because a successful vaccination programme looks like the only way to protect the population, free up capacity in the NHS and get the country, safely, out of lockdown so we can start to rebuild the economy."
It will not be enough if only a slim majority of the population agrees to be vaccinated, while a significant minority refuses to turn up.
According to the World Health Organization, the percentage of a population that must be either vaccinated or otherwise immune to achieve 'herd immunity' varies with each disease.
For measles the figure is 95 per cent, while the threshold is 80 per cent for polio.
The WHO said it is not yet known what proportion of the population must be vaccinated against COVID-19 to achieve herd immunity, but it is clear that the UK rollout will need the compliance of the vast majority of the public if it is to be successful.
The public health comms challenge
NHS comms professionals have already scored a significant win, with 90-year-old Maggie Keenan becoming the first person in the world to receive a Pfizer/BioNTech COVID-19 jab in December.
It was a symbolic moment, heralding the next stage of the fight against the pandemic and a step on the road back toward a world we recognise.
It was, to paraphrase Churchill, not the end but, perhaps, "the end of the beginning".
The resulting photo opportunity of Keenan receiving the first of her two jabs, along with her advice that anyone being offered the vaccination should take it – "if I can have it at 90, then you can have it too" – landed on the front page of every national newspaper and major news site in the UK.
In comms terms, this was pure gold: an elderly person, among the demographic most at risk, being vaccinated and telling others to do the same.
It told the twin story that public health officials would protect the most vulnerable first, and that people should not be afraid to take the vaccine.
But there is much to do now in order to build on this initial success.
Clarity and consistency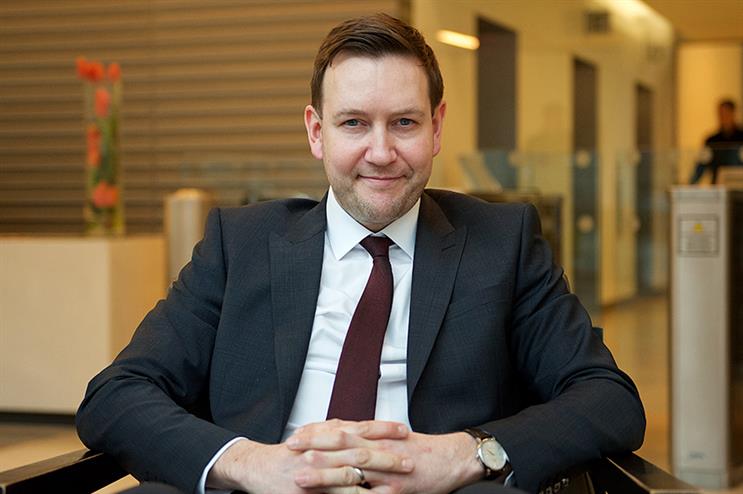 "What we need is clear, consistent and realistic communications to the public about how and when they will get the vaccine," says Daniel Reynolds (pictured above), director of comms at the NHS Confederation.
This will not be easy to achieve.
The NHS alone is made up of a plethora of elements – and that is before you add in the voices of other public health institutions and the Government.
Rachel Royall, director at Markettiers and former director of comms at NHS Digital, says: "Fatigue coupled with the complex tapestry of organisations and leaders all making decisions, and operational details changing all the time, mean it's going to take outstanding leadership on the part of the health comms community to remain calm, clear, confident – and, most importantly, collaborative."
The price of failure
There is no alternative to a successful comms programme to support the vaccine rollout because the price of failure is all too clear.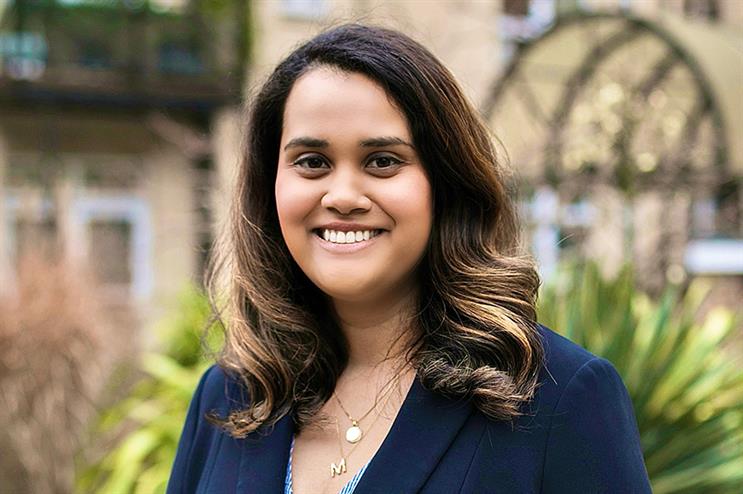 Mita Dhullipala (pictured above), an account director in the Engine MHP healthcare team, says: "The stakes are high and failure will be causally linked to more grieving families across the UK."
But at least the measure of success for public health comms professionals is as clear as it could be.
Corrina Safeio, managing director at health and behaviour change agency Pegasus, says: "The NHS has one clear KPI for this communications challenge: when you are called to be vaccinated, you come."
Could government comms hinder the rollout?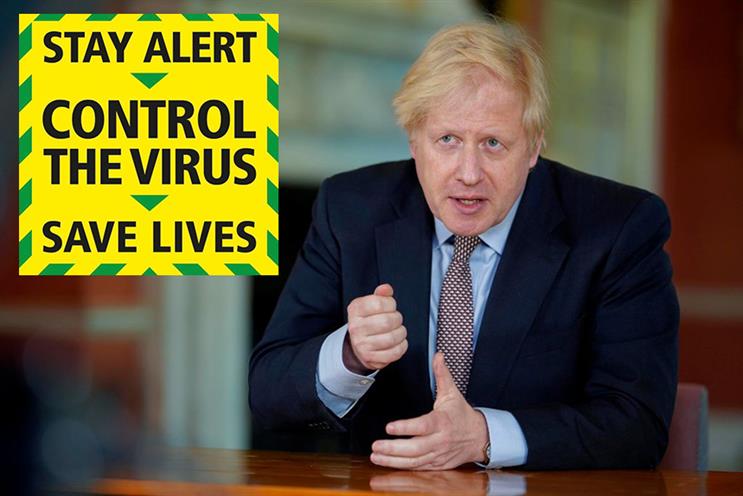 The Government's comms during the pandemic has won it few friends and many critics, and it could prove to be the undoing of any successful public health messaging about the vaccine.
Reynolds says: "One of the communication features of the pandemic has been the Government over-promising and under-delivering. From Operation Moonshot and the 'world-beating' Test and Trace system, the hubris has been marked. Ministers need to be disciplined and resist the temptation to over-promise."
His sentiment is shared by Alex Davies, a senior director at Hanover Health, who says the public want three things from vaccine comms: clarity, certainty and consistency.
He added: "They want clarity on why it's effective and how we know it's safe; they want as much certainty as possible on when they, and their loved ones, might get it; and they want consistent information that doesn't appear to change with the wind. The Government needs to do much better on all three counts."
Behavioural contagion
So what approach should campaigns supporting the vaccine rollout focus on?
Some argue that the campaign should be rooted in science and facts.
Lodestone's Wild says: "I believe the key is to convey information in an emotionally neutral tone that does not rely on creating fear but, on the contrary, allows a clear-headed engagement with the content. The vaccine communications must be rooted in science, explaining the basic biology of immunisation, without assuming any baseline understanding."
Yet others say a campaign that draws on emotional responses is a better approach.
Dhullipala says: "A proactive approach that engages hesitant populations, actively myth-busts and empowers the general public to own and defend the vaccine, will provide the best chance of achieving meaningful herd immunity. Achieving herd immunity means a return to a social life, it means hugging your elderly relative – we need to remind the public why they should care."
Behavioural science is also likely to play a part in the mechanics of a campaign.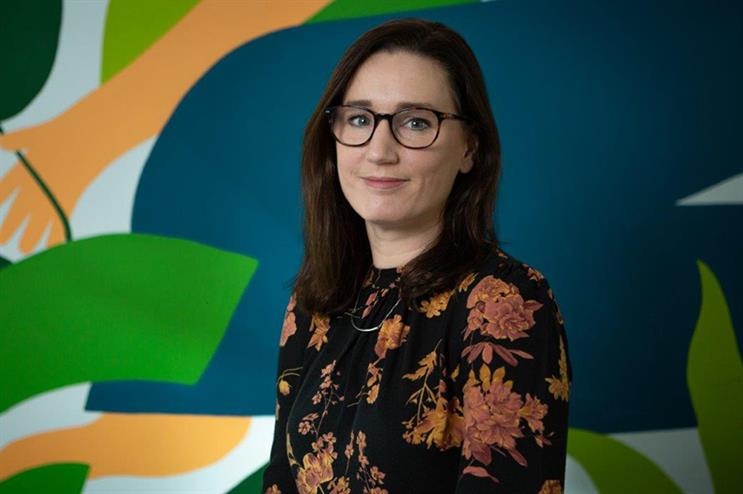 Safeio (pictured above) says: "To land with meaning, the comms plan needs nuanced messages that work hard across multiple channels. A depth campaign aimed at reaching different communities, using behavioural science-led interventions which target the different barriers to getting vaccinated."
Behavioural science could feature in several ways, argues Shayoni Lynn, founder of healthcare agency Lynn PR.
This includes tackling 'status quo inertia' – when people remain passive to a call-to-action with any complexity, even when that action is good for them – and 'optimism bias', or complacency, as people become inured to the risks after living with them for so long.
Behavioural contagion – when people repeat the behaviours of those around them – has a potential benefit if harnessed but, equally, could cause harm for those with anti-vaxxers in their social circle.
Lynn says: "Using behavioural science to understand how people think and make their choices will be critical for NHS communicators – appeal to audiences' sense of social identity, use validators and, overall, ensure that communications and messages are kept localised and against the backdrop of changing context."
Misinformation and fake news
A situation is developing in which it is within the Government's grasp to convince the public to take the vaccine or inadvertently drive them toward those who would seek to misinform them.
Wild says: "The task has been made harder by the mess of Government communications – changing messages, and unclear information – which has led to a population that is confused and vulnerable to fake news and cranky science."
The good news is that the UK population, at least, is proving more resistant than some to misinformation and vaccine-hesitancy.
A YouGov poll conducted between mid-November and early January found that 80 per cent of Britons would be willing to take a vaccine – the second highest total in the world after Thailand.
Meanwhile, Poland, France and the US are among the countries languishing at the bottom of the poll, with only 35 per cent telling the survey they would take a vaccine and nearly 40 per cent saying they would refuse.
Britons are the 2nd most willing of any nation to take the COVID-19 vaccine (% willing to take/already taken)

???? 83%
???? 80%
???? 70%
???? 68%
???? 67%
???? 66%
???????? 64%
???? 61%
???? 60%
???? 57%
???????? 56%
???? 55%
???????? 51%
???? 50%
???????? 47%
???? 46%
???? 41%
????40%
????39%
????28%https://t.co/q7ER3yy0tz pic.twitter.com/QNUPeV541j

— YouGov (@YouGov) January 15, 2021


This is a huge problem for the WHO and others with a global health remit, because the world will only be free of the pandemic when a significant majority of its population has been vaccinated.
Meanwhile, despite positive signs in the UK, the threat of misinformation and fake news to derail the rollout remains real.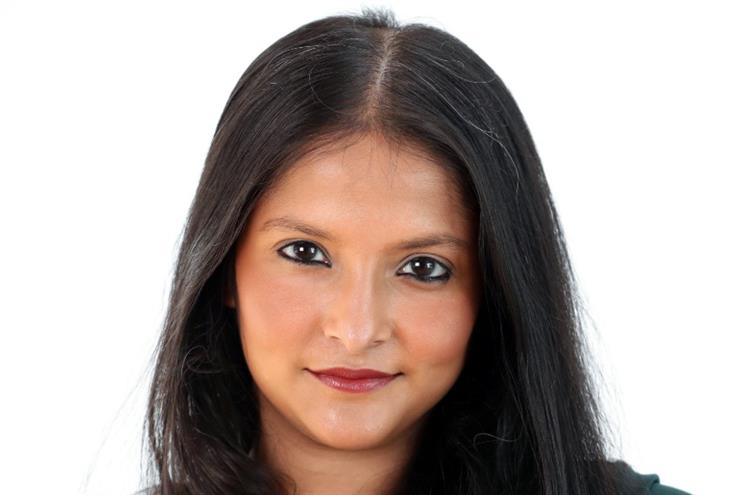 Lynn (pictured above), says: "Mis/disinformation is going to play a huge role in vaccine take-up and will be one of the biggest challenges NHS communicators face in delivering this campaign of a lifetime. My recommendation when dealing with anti-vaxxers or those who think COVID-19 is a hoax is to always present the facts."
Scottish First Minister Nicola Sturgeon and her chief medical officer, Dr Gregor Smith, went on the attack this week after trade body Scottish Care said staff and managers in care homes had been targeted by anti-vaccination campaigns seeking to dissuade them from having the jab.
Smith said misinformation was "one of the biggest dangers" to the vaccination programme.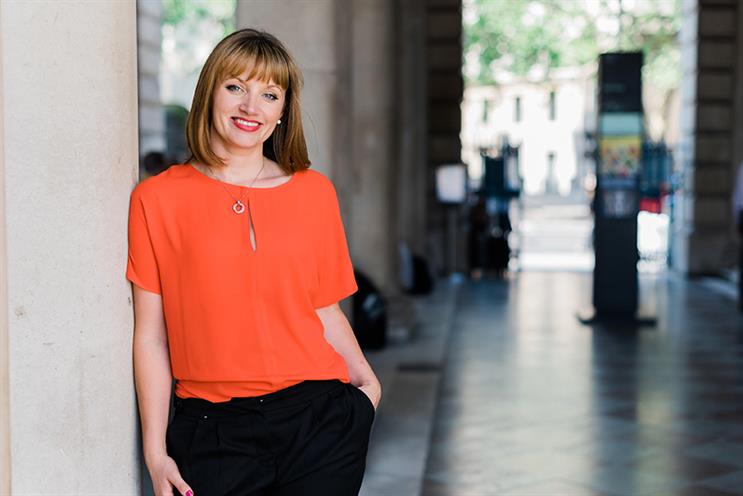 Royall (pictured above) says: "Comms teams are working incredibly hard to make sure that the 'COVID-19 hoaxers' don't distract the clinical and operational teams from the main job, which is getting people vaccinated as safely and quickly as possible."
BME communities are also being targeted with specific fake news, playing on religious concerns, that the vaccines contain gelatine or other animal products that are not halal, and even that they can modify a recipient's DNA.
Reynolds says: "We need to reassure people the vaccines are safe, we need tailored communications to BAME communities where there is concern about safety, and we need to combat the anti-vaxxers, who will pollute social media by playing on people's anxieties. Being able to show that every precaution has been taken will be vital."
The Government's specialist Rapid Rebuttal Unit, in operation for nearly three years, will play its part by actively seeking to combat false narratives about COVID-19 and the vaccines.
A Government spokesperson said: "The RRU works alongside government departments, social media platforms and experts to ensure the public has access to accurate information. As we roll out the vaccine, we are working to quickly anticipate and mitigate any false information about vaccines."
Don't amplify fake news
But the NHS is taking a more subtle approach to fake news.
Its approach is not to engage with misinformation at all in order to not promote erroneous sources, choosing instead to amplify the voices of those who 'get it'.
Simon Enright, director of comms at NHS England and Improvement, makes the policy clear in his tweet to a clinician last week:
Lead with the truth @doctor_oxford Don't give oxygen to the misinformers

— Simon Enright ?? (@simonenright) January 13, 2021

This is the correct approach, argues Davies.
He says: "I don't think we need to give them anymore publicity than they get already… let's not overstate the problem or give them the oxygen of publicity.
That said, Simon Stevens, chief executive of the NHS, left little to the imagination during a recent Government press briefing when he criticised those who present COVID-19 as a hoax by sneaking into empty hospital corridors at night and uploading footage to social media as 'evidence' of their claims.
He said: "You are not only responsible for potentially changing behaviour that will kill people, it is an insult to the nurse coming home from 12 hours in Critical Care having worked her guts out under the most demanding conditions."
Allergic reactions and crisis comms
Following an adverse reaction to the vaccine by two nurses who received it at the start of the rollout, the Medicines and Healthcare Products Regulatory Agency (MHRA) initially advised GPs not to give the Pfizer/BioNTech vaccine to any patient with a history of severe allergy to food or medicines. They have since revised this advice to exclude only those who have a known allergy to a component in the vaccine.
Despite these precautions, an adverse event involving someone with an undiagnosed allergy taking the vaccine is a statistical likelihood.
So, too, is the possibility of somebody becoming seriously ill or dying shortly after receiving the vaccine from something entirely unrelated to it.
In either case, anti-vaxxers and those pedalling fake news and misinformation are sure to seize on any potential opportunity to advance their narratives by offering up such incidents as evidence of their claims.
Public health and government comms people must be ready with a crisis comms plan in case of this eventuality.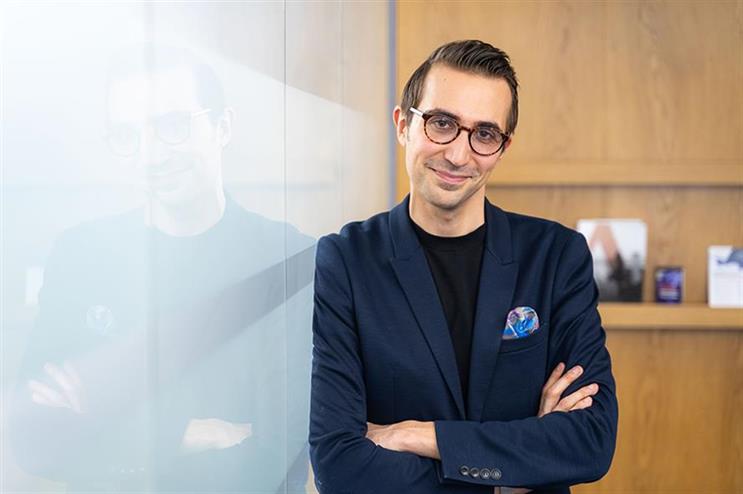 Davies (pictured above) says: "The Government will need to move fast, allay fears and put any single tragic event into context – these vaccines have been trialled on thousands and now given to millions. Like with any medicine, a very small number of people may react badly to it, but for the vast majority of us they are perfectly safe."
An important context to a crisis comms response is that adverse incidents related to medicines are a regular occurrence. However, it can take time to establish the facts and during the lag caused by an investigation, fake news could find new victims.
Royall says: "It is essential that the media and other outlets that have a responsibility in the dissemination of information to the public communicate events in context, and are clear about what is actually 'known' at any point in time, rather than speculation."
The role of social media platforms
Social media platforms have been steadfastly resistant to taking direct responsibility for the content hosted on their platforms, arguing that they are not publishers.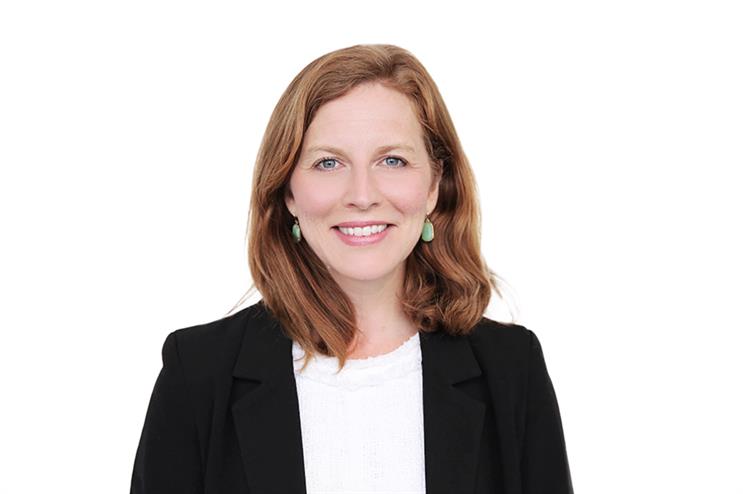 But Jessica Walsh (pictured above), managing director of health and wellbeing at Hill+Knowlton Strategies in London, sees signs that social platforms are taking some ownership of their role in the spread of misinformation – and not a moment too soon.
She says Instagram has committed to removing vaccine misinformation, while it and Facebook have both pledged to remove both ads and user content that spread misinformation.
YouTube and TikTok have made similar moves, while Twitter has committed to removing the most harmful posts and labelling others as misleading.
Walsh says: "The vitality of our populations, loved ones and economies rely on uptake of vaccination. It is a watershed moment and a matter of life and death. For these reasons, I think platforms have a responsibility to remove misinformation about something this vital to public health, and I hope we see even greater moves by the platforms to proactively support successful vaccination rollout around the world."
Will brands help or hinder take-up?
In the concerted effort to drive up vaccination rates and achieve herd immunity, is there a role for brands to play, either here or in countries where vaccine hesitancy is higher?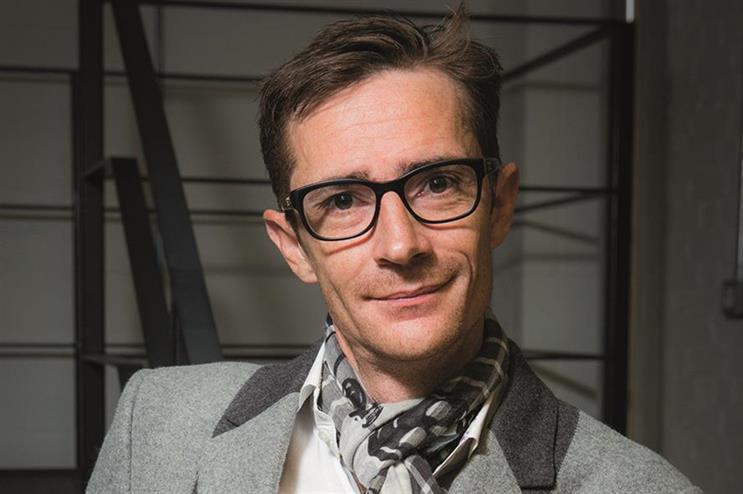 James Gordon-Macintosh (pictured above), co-founder of consumer agency Hope & Glory, points to recent successful brand interventions, such as Brewdog offering its currently closed bars and pubs as vaccination hubs, Uber offering free rides for vulnerable people travelling to a vaccination centre, and easyJet staff being trained to administer the jab.
"In each case there was a real benefit in brand involvement and each is a strong example of where public and corporate brand interests happened to intersect," he says.
However, brands would be ill-advised to attempt to 'newsjack' the rollout unless they are genuinely offering something useful to the public or the NHS.
Gordon-Macintosh concludes: "I fear it's only a matter of time before a brand makes a crass attempt to insert itself uncomfortably into the agenda and is rightly pilloried for doing so. It's up to those of us in PR teams, in-house and agency, to make sure it isn't one for which we are responsible."

---
Click here to subscribe to the FREE pharma and healthcare comms bulletin to receive dedicated healthcare news, features and comment straight to your inbox.
Make sure you register for the site to access more than one story per month.
To submit a news, comment, case study or analysis idea for the pharma and healthcare comms bulletin, email Ian.Griggs@haymarket.com