This list is not necessarily an endorsement of (or, indeed, a repudiation of) the companies or in-house teams mentioned. Instead, we've picked out 13 firms we think will be in the spotlight or have particularly acute challenges to contend with in 2021, and are worth watching to see how they perform. They are listed alphabetically.
AstraZeneca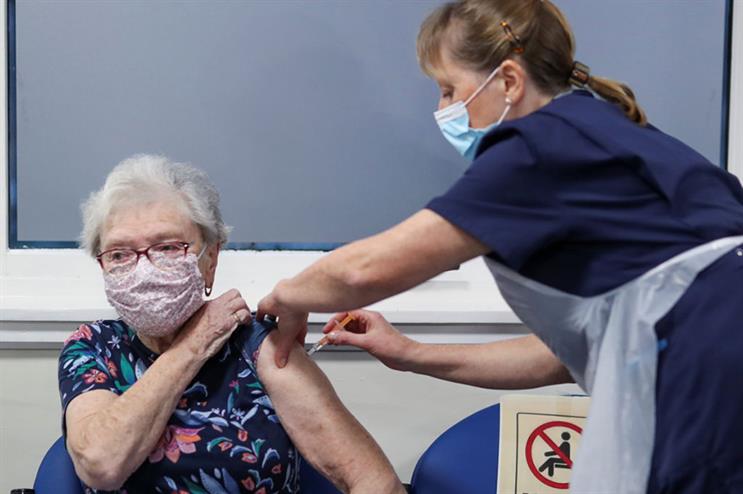 After nearly a decade in relative decline, British/Swedish pharma giant AstraZeneca has returned not only to financial growth but to a place in the national consciousness and the history books, thanks to its vaccine breakthrough.
The firm's collaboration with Oxford University last summer led to its announcement in late November of a COVID-19 vaccine, just weeks after Pfizer/BioNTech.
The Oxford-AstraZeneca vaccine (above), which was swiftly approved for use by the UK Government, has a 70 per cent efficacy rate, but it is believed this could be pushed up to 90 per cent by tweaking the dose.
The development of the vaccine has undoubtedly handed AstraZeneca a huge reputational boost and made it an unlikely household name, as well as bestowing a halo effect on the entire pharma industry.
But the problem with rising so high in the public's esteem is that it widens what corporate comms specialists refer to as the reputation gap between the public's perception of a company and its future actions.
In short, AstraZeneca now has far further to fall than it once did.
The statistical likelihood of serious medical incidents connected with administering all COVID-19 vaccines – although they would affect only a tiny percentage of recipients – means there will be more reputational challenges ahead, and not only for AstraZeneca. By Ian Griggs
BBC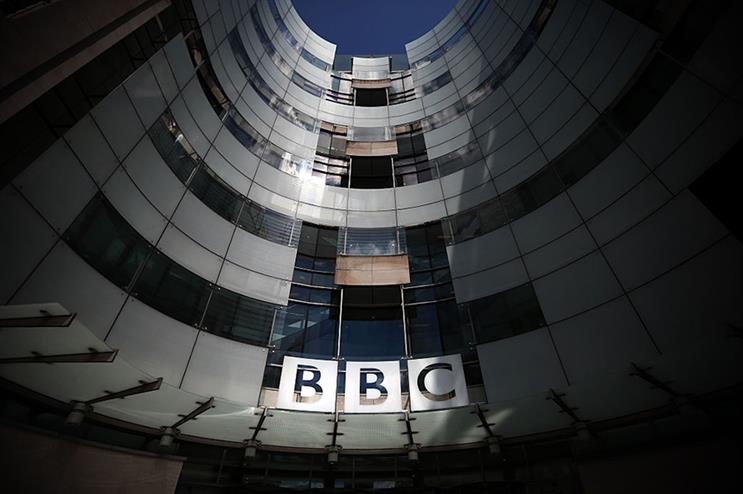 Every year is a huge year for the BBC and 2021 will be no exception.
Director-general Tim Davie, who took up the role in September, is still getting to grips with the organisation. He has slimmed down the executive team and is believed to be close to naming a new group director of corporate affairs reporting to him.
This will bolster a large comms team led for the past seven years by director of communications John Shield.
Priorities for Davie and his comms operation will include improving the relationship of the Beeb with the UK Government, whose more right-leaning ministers have been critical in the past.
There is also a sense that the nation's public sector broadcaster has lost the trust of part of the British population and there is a drive to move more operations and voice out of London. Issues such as high salaries and diversity will continue to rage.
At the same time the BBC will have to cope with growing competition in all areas, not least new TV broadcasters such as GB News. Danny Rogers
British Airways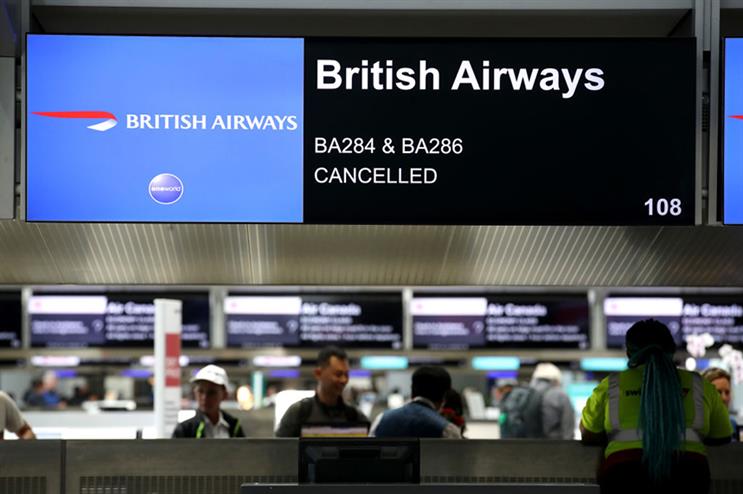 Mass vaccination can't come fast enough for the travel industry, with the largely grounded big airlines at the sharp end of this crisis, so keeping costs down while communicating its ever-changing customer policies will be near the top of the priority list for British Airways during the first half of the year.
A tumultuous 2020 for BA's external relations was mirrored internally, with savage cuts and a restructure of BA's comms and sustainability teams including some key promotions and departures. Most notably Louise Evans, the carrier's director of external comms and sustainability – and a member of the management committee – resigned in December and leaves this spring. Higher up, the airline appointed a new chief executive, Sean Doyle, while parent group IAG saw the departure of long-serving CEO Willie Walsh, one of the leading figures in global aviation in the past two decades.
Following, in Evans' words, "the most difficult year of BA's life", her replacement will face the combined challenges of opening routes and filling planes as soon as possible to recoup losses, while continuing to ensure the safety of passengers and re-motivating a battered workforce.
As if that isn't challenging enough, reports this week suggest a potential £800m lawsuit looms for the 2018 data breach – what's being called the biggest group-action personal data claim in British history.
However, BA has been through its fair share of setbacks in the past and remains a revered brand on these shores. With the right comms team in place, executing a strategy that starts with regaining the trust of its own employees, the national carrier can capitalise on public goodwill and navigate its way out of this crisis. Rob McKinlay
BT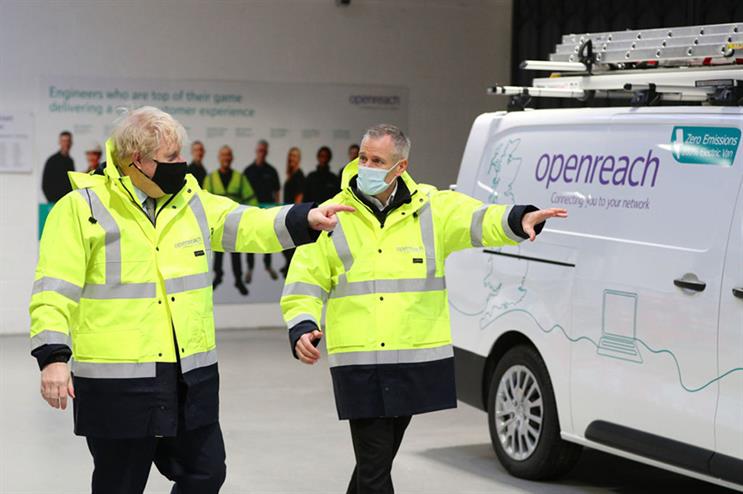 As 2021 begins, calls by BT's rivals to break up its infrastructure intensify, presenting challenges for corporate comms and public affairs professionals working for the telecoms and subscription TV provider.
Vodafone and Virgin are among those who have lobbied telecoms regulator Ofcom to turn Openreach – the division of BT that connects most homes and business in the UK to the telephone and broadband network – into an independent company.
Currently, the companies ask BT for access to its infrastructure when they need to improve connectivity for their customers.
Their argument to Ofcom is that Openreach has commercial reasons to delay access to its rivals, which BT denies.
The political backdrop is Boris Johnson's commitment to deliver gigabit-capable broadband to the whole country by 2025 (which was quietly watered down to 85 per cent in November).
Competitors say this timescale cannot be achieved unless Openreach is spun out soon.
BT now faces the corporate comms challenge of presenting itself as a responsible company that will help the UK move into a new era of connectivity.
Its public affairs team also faces the twin tests of convincing ministers that the company's current configuration is fit for the Government's purpose, as well as talking the regulator off the ledge.
Ofcom said it will decide the fate of Openreach in March. Ian Griggs
Centrica (British Gas)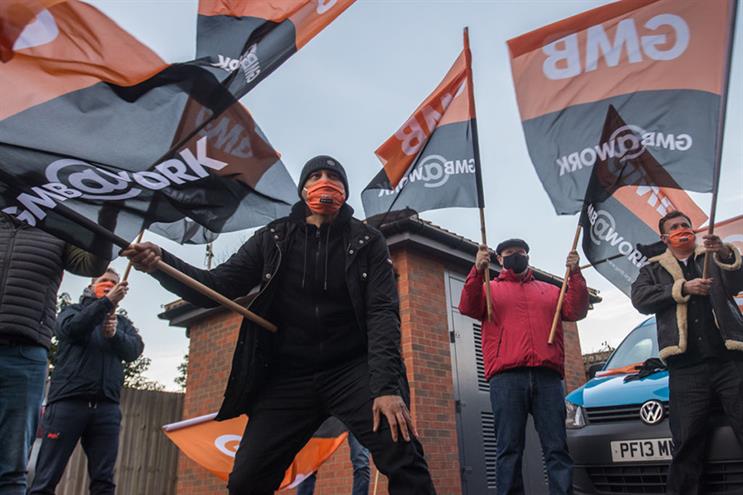 Energy firms are often in the firing line this time of year, as cold weather puts greater strain on infrastructure and services, and the serious issue of fuel poverty hits the news.
British Gas finds itself in a worse position than usual in early 2021, however. A five-day strike by British Gas engineers took place from 7 January, in a dispute over what the GMB union (above) says amounts to 'fire and rehire', leaving employees with worse pay.
Media reports suggested more than 7,500 staff could strike, although British Gas owner Centrica said emergency callouts wouldn't be affected. At the end of that stoppage, a further series of five one-day walkouts, between 20 January and 1 February, was announced.
The GMB's campaign points to Centrica's 27 per cent rise in profits in its UK domestic heating business to £229m in the first half of 2020. The union also highlights the fact that the take-home package of the energy company's chief executive, Chris O'Shea, is set to be almost £800,000 this year.
Centrica said 83 per cent of workers had already accepted its new terms and conditions, which it said protected base pay and pensions. The company stated: "GMB's mandate for strike action is weak; they are fighting against modernisation and changes which will help to protect well-paid jobs in the long term and are doing so at a time that our country needs everyone to pull together."
A cross-party group of 140 MPs has urged action on Centrica. Labour leader Sir Keir Starmer, Scotland's First Minister Nicola Sturgeon, her Wales counterpart Mark Drakeford, and some senior Conservatives are among the senior politicians speaking out against 'fire and rehire'. Boris Johnson was questioned about it during Prime Minister's Questions.
The issue is likely to represent a major reputation and public affairs challenge for the energy company for some time. It'll be interesting to see how British Gas will look to tip the balance of coverage with some proactive, positive comms, such as how it is helping customers during the COVID-19 crisis and its environmental initiatives. John Harrington
Coca-Cola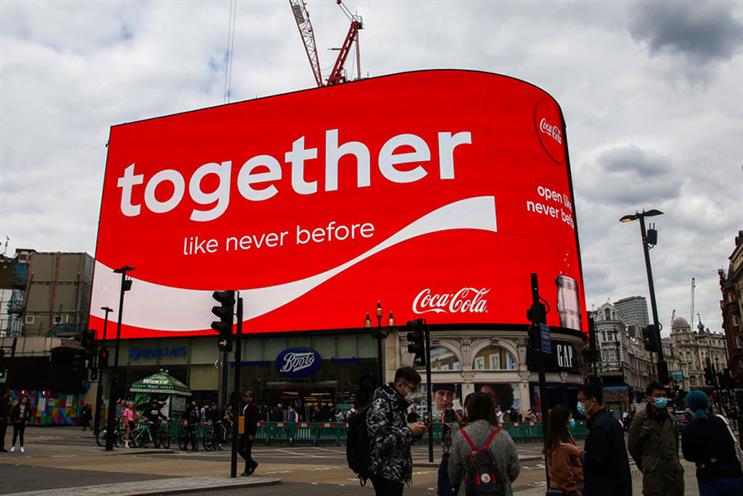 At Christmas, Coca-Cola was widely praised for its festive campaigns, including the Taika Waititi-directed spot 'The letter'.
In fact, when it comes to marketing over the years, few have done it better than the pioneering soft-drinks company, so it may come as a surprise to some that it is on this list.
However, behind the scenes there is much upheaval at Coca-Cola, which has taken a strategic decision to streamline its business globally.
This involves reducing 17 business units to nine and axing about half of its 400 brands, many of which were smaller, country-specific products that Coca-Cola says did not contribute much revenue overall and could not be easily scaled.
This combined with revenue declines of 13 per cent to $24.4bn (£19bn) in the year to 30 September 2020, due to the economic downturn, provides the backdrop to a global redundancy programme in which the company plans to cut 2,200 jobs and slash costs.
As PRWeek first reported last December, in the UK this will affect about 100 jobs, with the majority of its marketing and communications likely to be affected in some form.
How Coca-Cola restructures its marketing and comms teams remains to be seen, and presents a risk. It will be interesting to see what shape a streamlined marcomms team takes and how it plans to continue delivering the highly acclaimed and award-winning work that consumers have become accustomed to. Arvind Hickman
Facebook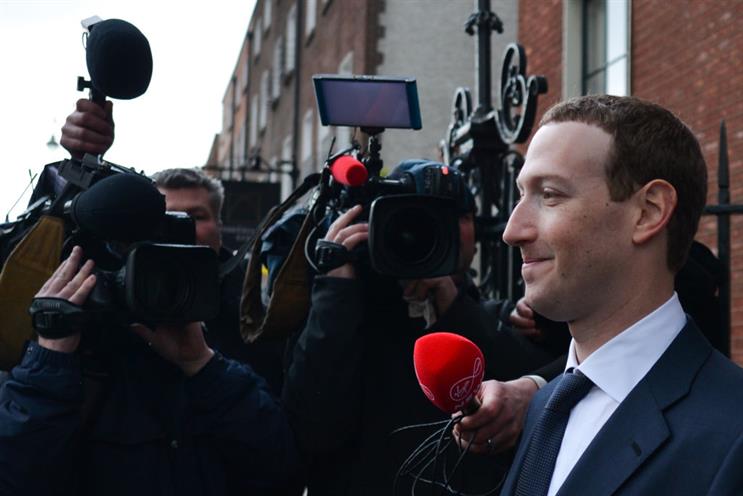 Rarely out of the headlines, 2021 is shaping up to be a pivotal 12 months for the world's biggest social media group, with regulators sharpening their knives on both sides of the Atlantic.
In the UK, there are plans to implement tougher rules on tech platforms, such as placing a legal duty of care to protect users against a range of harms, from bullying to illegal content.
Others have raised concerns about how social media companies use data and protect privacy, while in the US, a major anti-trust legal battle looms that could, potentially, break up Facebook Inc into its various businesses to dilute what many perceive as its monopoly powers over the social media ecosystem.
Last week's events in Washington DC highlight how these platforms have been exploited to radicalise extremist groups, organise mob violence and undermine democracy. Many critics feel the storming of the Capitol Building was the final straw and regulation is now urgently required under a new Biden administration.
Facebook understands the need for regulation, and has carefully crafted a public image of encouraging it, while privately lobbying to delay and water down such moves.
This effort is set to intensify and, as has been reported in the media, Facebook has been on a 'recruitment spree' to bolster its communications and lobbying bench strength.
At the time this article was published, Facebook had advertised 48 communications and public policy roles globally, including seven based in London.
It is not just Facebook that faces a threat to its business model – Google is also in the firing line – but it is perhaps Facebook that has the most to lose.
Expect the business to come out swinging and for its lobbying and communications team to be at the heart of this battle. Arvind Hickman
Greggs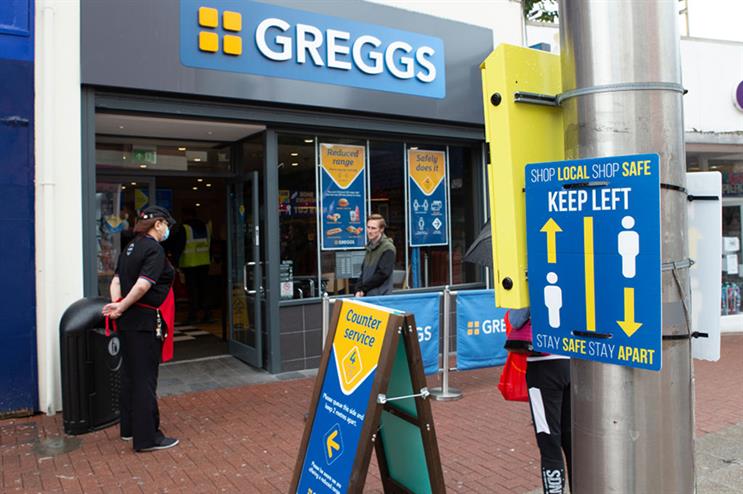 We could have chosen other high street food-on-the-go brands – Pret, Leon et al – but we've gone for Greggs here, partly because its problems in 2020 are in such stark contrast to recent years.
PRWeek UK lauded Greggs in 2019, when the bakery chain knocked its rivals out of the park with witty and self-effacing campaigns (remember the vegan sausage roll launch?) and deft media handling, helped by its ever-quotable and insightful chief executive Roger Whiteside. Sales rose and Greggs expanded its offer, helping shift perceptions of the 82-year-old firm without alienating its core audience.
Sadly, the FTSE250-listed group announced last week that it expects to make its first loss for 36 years in 2020. Sales plunged by one-third to £811m and 820 jobs were cut amid the challenges of lockdown. Profits aren't expected to recover until at least 2022.
PRWeek hopes the company finds its spark again this year; finding ways to adapt to the realities of lockdown life, aided by well-positioned comms and marketing strategies. Will we see the cheekiness return in 2021 despite the challenges? John Harrington
Huawei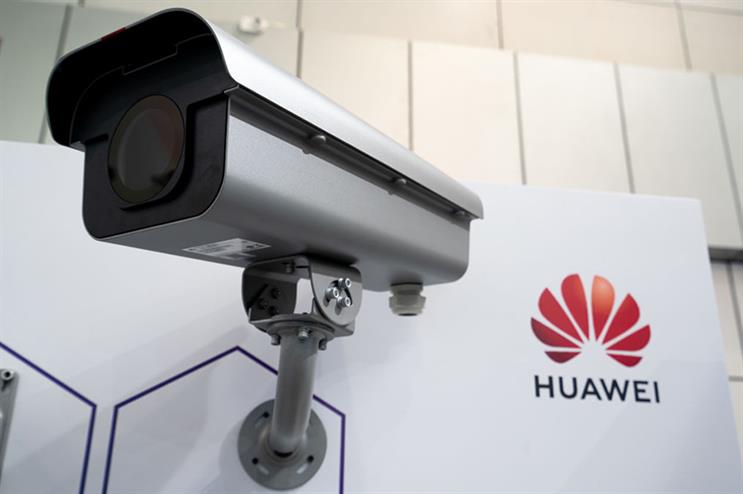 For several years, the Chinese tech giant has been fighting accusations that it represents a threat to other countries.
Last July, the UK government said all Huawei equipment must be removed from 5G networks by the end of 2027, and buying such equipment was banned from the end of 2020. The move was in response to sanctions imposed by the US over what it claims are security concerns.
Some industry commentators suggest the move was political as tensions have escalated in the US-China trade war. Huawei has stressed it is not controlled by the Chinese government and is an employee-owned, private company.
Last month Huawei was in the news again for the wrong reasons. Reports emerged that it was using facial recognition technology that appeared to be capable of flagging up members of China's Uighur minority to the Chinese government. The so-called "Uighur alarm" was the stated reason for the public resignation of Huawei's comms chief in Denmark, Tommy Zwicky.
I politely asked Huawei's Vice President of Communications how he'd explain the reports on Huawei developing facial recognition that would trigger 'Uighur alarms' in Xinjiang. "I can't, which I why I have resigned" he just responded. https://t.co/ZzEwHGKtjH

— Henrik Moltke (@moltke) December 14, 2020
The timing was coincidental, but this month also saw the departure of Edward Brewster, Huawei's UK comms director since 2011. His role has been divided between Paul Harrison, who will head media affairs, and Ashley Lumsden, who will lead on government and policy.
Brewster's departure followed that of Rosie Bannister, formerly Western Europe director of comms, who joined AxiCom in September. Meanwhile, Huawei strengthened its UK corporate press office last summer, hiring Katy Ringsdore as head of media relations.
Explaining Huawei's side of the story amid a sceptical media and political establishment will be a key challenge for the new-look UK comms operation. John Harrington
John Lewis/Waitrose & Partners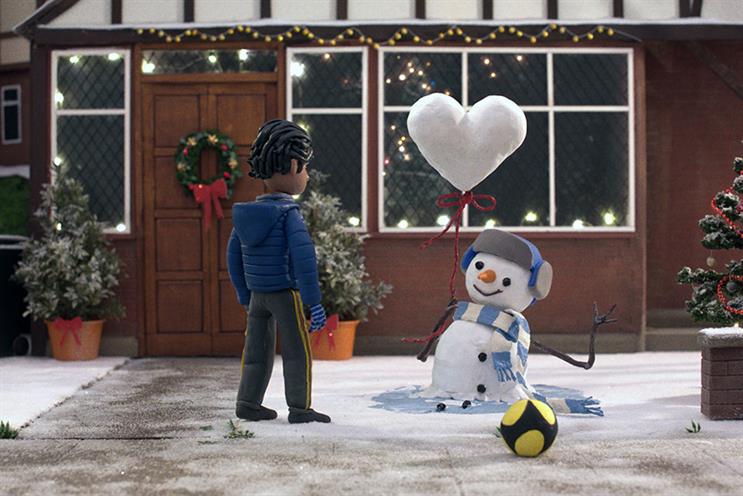 John Lewis & Partners is often seen as the retail barometer of 'middle England' and is increasingly merging its operations, marketing and comms with its sister supermarket, Waitrose & Partners.
The former has suffered more during Britain's lockdowns as its stores have been closed for much of the past year.
The John Lewis Partnership brands' joint festive 'Acts of Kindness' campaign (above) felt very much in line with their ethical and purpose-led positioning, but there were some doubts over its impact on customers as last year came to a difficult close.
JLP's new chairman, Dame Sharon White, brings some welcome diversity to the British boardroom and it will be fascinating to see how she changes these traditional and much-loved retail brands.
Last year she ditched the famous John Lewis 'Never knowingly undersold' strapline from comms.
Where the comms team may have once expected a brighter 2021, the third wave of the pandemic has created further pain, with John Lewis already forced to rethink its popular 'click and collect' service owing to fears of infection. Danny Rogers
Tesco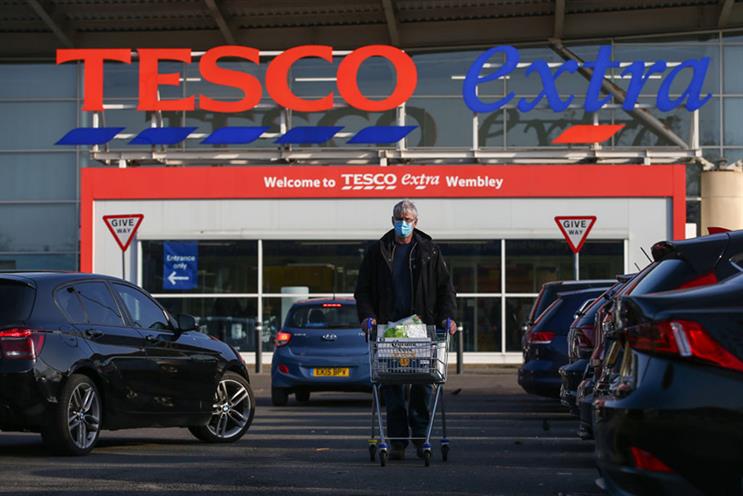 As the biggest supermarket in the UK by some margin – it has more than 25 per cent market share and over 3,400 stores – Tesco is always a corporate and consumer barometer for the media and government.
Since Dave Lewis took over as chief executive in 2014 Tesco has gradually improved a reputation that had become tarnished in the previous decade.
The retailer was perceived to have acted responsibly in the first wave of the pandemic, being quick to protect its staff and prioritise elderly customers and NHS workers.
Lewis left the company in September, receiving a knighthood in the New Year's Honours. He was replaced by Ken Murphy, who, like Lewis, has a background in brands and marketing, having held senior commercial roles at Procter & Gamble and Walgreens Boots Alliance.
Tesco's 2020 festive campaign – 'No naughty list' – was deemed to be a big success.
Communications director Christine Heffernan, who has been in the role for nearly two years, and her team will continue to be kept busy in 2021.
Already this year Tesco has been criticised, along with Superdrug and Pizza Hut, for failing to pay some staff the minimum wage. And this week, like many supermarkets, it has been forced to tighten up its policy on customers wearing masks – as fears grow that virus infections may be particularly prevalent in supermarkets. Danny Rogers
Tesla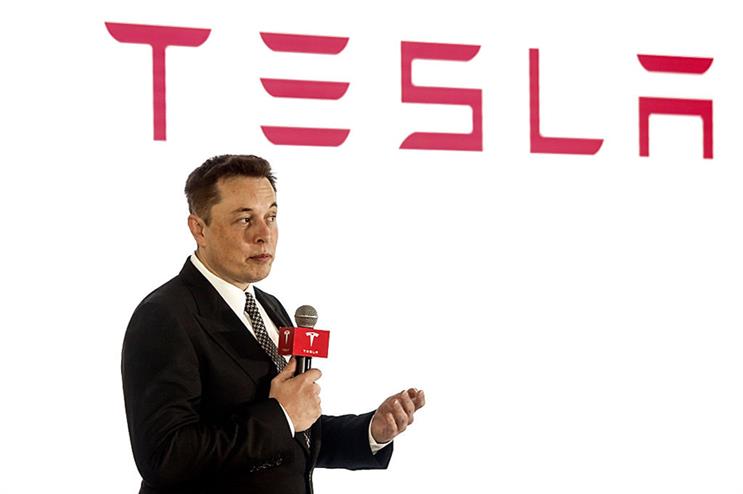 In 2020, Tesla Inc became the most valuable car manufacturer in the world after its share price soared as sales across the world grew by 36 per cent to about 500,000 units at a time when most rivals reported substantial declines.
In the UK, sales were up an impressive 88 per cent and in Germany the rise was a healthy 56 per cent.
This paints a rather rosy picture for what is widely recognised as a leader in the increasingly important electric vehicle market, but only tells part of the story.
At the same time, Tesla sales dropped by 10 per cent across Europe, which is the only electric vehicle market in the world to report growth; sales in China and the US were flat. Crucially, in what are known as more advanced green markets – the Netherlands and Norway – Tesla sales have slumped, while those of rival EV manufacturers grew.
Tesla's valuation is also increasingly being viewed as a securities bubble that is being inflated through sentiment or other market forces rather than economic reality.
Add to this the enigmatic character of Telsa founder Elon Musk (pictured above), who is prone to unsavoury outbursts on social media.
There is no doubt Telsa's technology and innovation will be important in helping tackle humanity's greatest challenge – climate change.
And there are plenty of good stories for the company outside of the car business, such as enabling Australian states such as South Australia to become heavily powered by renewables through a giant Tesla battery.
However, the brand has had its share of reputation issues in the past; just l8 months ago it was voted as having the second-worst reputation among automotive brands for its poor customer service.
This year, as car markets recover, Tesla has an opportunity to cement its position at the forefront of the green revolution. How the brand manages the narrative, its reputation and that of its enigmatic leader will be important in keeping its momentum going and prevent what some analysts warn is a bubble waiting to burst. Arvind Hickman
Virgin Group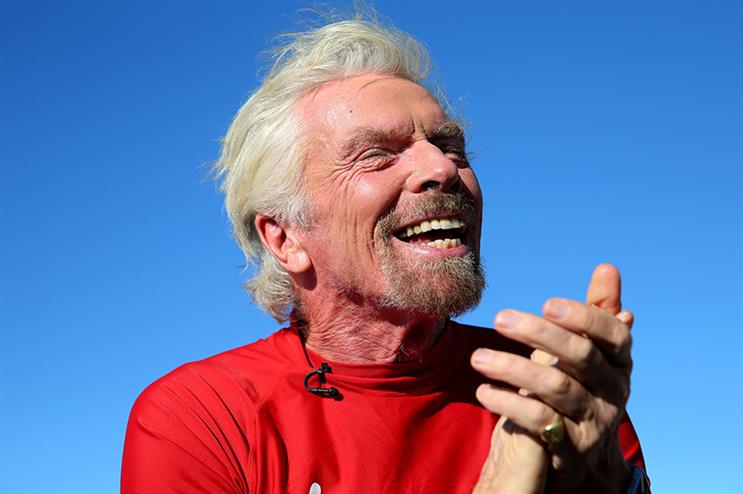 Unlike BA, its aviation competitor Virgin Atlantic – and more broadly, the Group as a whole – has always been seen as a maverick brand, moulded in the image of its founder.
Sir Richard Branson (above), the flamboyant billionaire innovator who in 'normal times' exudes positivity, looked like a rabbit caught in the headlights when COVID-19 hit last year and he was castigated for going to the Government, cap-in-hand, seeking a bailout for his airline. The reputation of the Group, long seen as an ethical business, suffered accordingly.
In-house, again drawing parallels with BA, 2020 there was plenty of upheaval. As the airlines made brutal cuts, the Group's comms chief, Nick Fox – credited with helping establish Branson as one of the most high-profile entrepreneurs in the world – stepped down in October after 13 years, leaving a leadership hole at a critical juncture. Another valuable asset, chief brand officer Lisa Thomas, who helped build the Virgin brand into 'a force for good', also departed.
Whoever takes over from Fox will need to hit the ground running, and Branson's daughter Holly, who has joined the senior leadership team in the new role of chief purpose and vision officer, will be expected to make her Twitter bio – in which she claims to be 'focused on making Virgin the best place ever to work' – a reality. Ensuring employees double up as 'brand ambassadors', which they have been known for in the past, will be key.
As the pandemic crisis rolls on through 2021, the conglomerate's diversity will continue to be a strength, with the more profitable businesses holding up the decimated travel brands. Positive PR, such as flight attendants supporting the NHS with the vaccination rollout, will help a great deal. Rob McKinlay
All images apart from John Lewis via ©GettyImages