Tim Ryan, the U.S. chairman and senior partner of PwC, has spent his entire professional career at the account/consulting company, most of that time working for the firm's banking and financial services clients.
But though he lives in a world of audits and financial statements, Ryan takes pains to emphasize the human side of the business when talking about his tenure. Perhaps that emphasis explains the journey Ryan and PwC have made into the world of purpose-based leadership since he rose to chairman in 2016.
That direction became obvious in the weeks after Ryan assumed control at PwC and he heard the news of how five white police officers were killed in a racially motivated shooting in Dallas. Ryan called for a company-wide day of discussion around race — "not a unanimous decision" he says — and completely rewrote a PwC D&I plan that was already largely finished.
The following year, under Ryan's leadership, PwC also helped found the group CEO Action for Diversity and Inclusion, an effort that, in part, helped him win PRWeek's Most Purposeful CEO award this year. In addition, in 2019 PwC publicly signaled its dedication to purpose by having its global chairman Robert Moritz sign the Business Roundtable's redefinition of corporate purpose.
Ryan says his appreciation of the human side of business didn't start during his 30-plus years stint at PwC. Rather, it began in college, while he was working for the New England grocery chain Roche Bros.
While walking through the store, one of the chain's founders, Pat Roche, stopped to ask Ryan how he was doing, and Ryan took the opportunity to ask Roche if he wasn't risking the company's reputation by growing too quickly and expanding from eight to 10 stores.
"Because, keep in mind, I was a sophomore in college. I had all the answers, right?" Ryan says, acknowledging his undergrad hubris.
Roche pointed at Ryan's brother, also a Roche Bros. employee, and said that while yes, he was concerned about quality "what I [also] know is if I don't grow, I'm not going to create opportunities and I'll lose him. I have an obligation to give him the same opportunities that I and [my brother] had.
Roche was demonstrating the importance of the human impact of the numbers, Ryan recalls, as opposed to the numbers themselves.
"Too often executives talk about growth as if it's this pursuit that's about numbers," Ryan explains. "Growth is a responsibility. Give people a chance to grow and then all the right things happen in terms of investor returns. And I learned that from Pat Roche in the supermarket a long, long time ago." (The chain now has approximately 20 locations and Ryan's brother is a 40-year Roche Bros. employee.)
The lesson was reaffirmed after Ryan graduated and started at PwC. As a blue-collar kid joining the white-collar world of corporate accounting, Ryan says, he learned that personal relationships and fitting in are at least as important as accounting chops.
Another realization came for Ryan during the banking crises of the 1980s and early '90s, when 1,600-plus banks closed or needed bailouts from the Federal Deposit Insurance Corporation. Because Ryan worked largely for financial companies — in this case, retail banks — he saw close-up how the veracity of a client's finances can directly affect the personal finances of everyday people.
Those experiences might be why Ryan leaned so heavily into corporate purpose after becoming head of PwC. It also likely explains his reaction to the infamous PwC Academy Awards flub of 2017.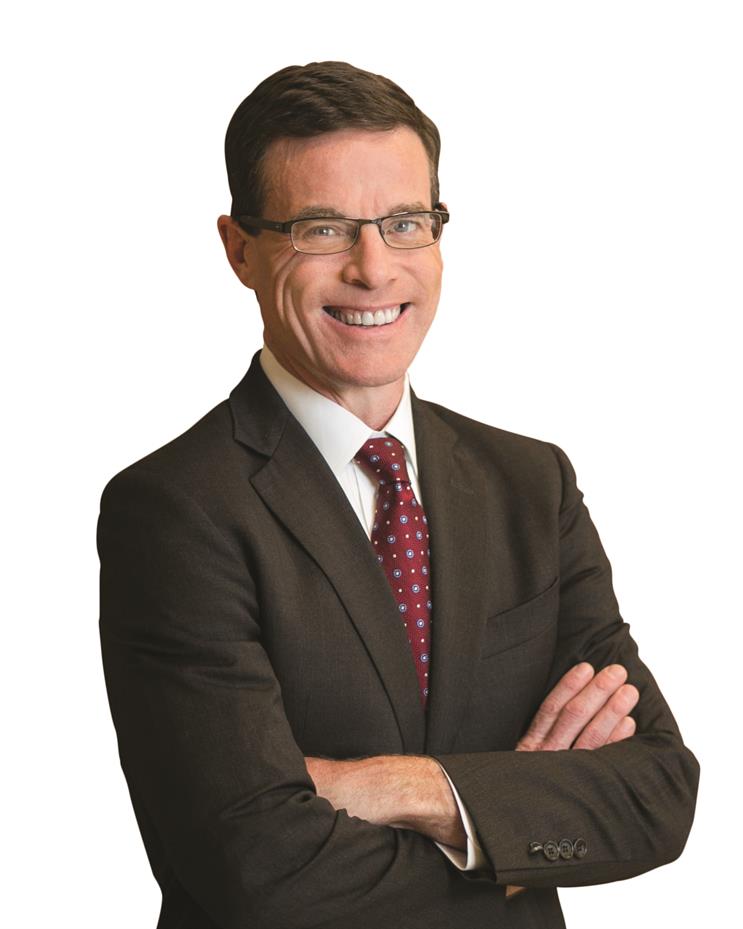 Fulfilling a commitment
Ryan was in the Oscars theater that night — invited as the company's new chair — when a PwC partner mixed up the winning envelopes, causing actor Warren Beatty to name La La Land as the winner of the Best Picture award when in fact it was Moonlight. "It was a wonderful evening … until the very end," Ryan says.
The mistake was even more ironic, historically speaking, because PwC had initially been hired decades ago to reassure people that the Academy Awards voting process was on the up and up.
In 1934, people questioned the validity of the vote after Bette Davis missed out on the award for Best Actress despite her widely acclaimed performance in Of Human Bondage, the film that made her into a star. Facing accusations of impropriety, the Academy hired PwC to prove that the contest wasn't rigged.
Flash forward 83 years and though Ryan had to personally sit through the PwC error, issue mea culpas to the media and then manage the count himself the following year, he decided the incident was not a hanging offense and did not fire the offending partner.
"As long as we're not talking about matters of ethics and compliance with laws and regulations — in which there's no bend in my view — humans are going to make mistakes," he says. "To me, a big part of making mistakes is owning them and learning from them and not sitting in a culture where if you make one mistake, you're gone."
Still, while corporations and CEOs often talk about inculcating humanity into their organizations, many are accused of being insincere. A year after the Business Roundtable statement, people are questioning if the signatories including PwC meant what they said, and if the statement has made any appreciable difference.
When it comes to PwC specifically, Ryan says the answer is a solid yes.
"When we signed that commitment a year ago, I didn't know we'd have a global pandemic and we'd get tested [on our promise]," Ryan explains. In March, though PwC was facing the same uncertainty its clients were dealing with, the company promised employees it would use layoffs only as a last resort. And now that the company is through the worst of it, Ryan says he is proud PwC never did "pull the layoff trigger."
"We stepped up at a time where our employees needed us more than ever," Ryan says. "It would have been very easy to let [the spare capacity among the equivalent of] a thousand people go. It was a couple hundred million dollar investment that we ate. We lived it — and not only that, we promoted people, we paid people and we honored internships and fulltime hires. I think that points to, clearly, a broader mission than just profits."
Also, in defending PwC's post-Roundtable message, Ryan points to PwC's actions surrounding diversity and inclusion and how, in August, it issued "the most transparent D&I reports that exist among large companies in the U.S. — and it's not anywhere near the perfect story. We believe transparency is hugely important."
As for the business world in general, Ryan says, the reluctance of other businesses to lay off staff during the pandemic is proof that other CEOs are living up to the Roundtable pledge.
"It's not an accident that the trust gap has been improving between business and society since the pandemic," he says. "I'm very proud of how the business community has stepped up. Many, many [businesses] have not done layoffs. Many have done minimal. Some, unfortunately, just did not have a choice, when you look at the massive challenges."
Staffing decisions weren't the only way CEOs followed through on the promise, Ryan notes. 
"When you look at the massive challenges, when you look at the involvement in the community and at how many pivoted (they've actually changed their supply chains to help with ventilators) and financial donations that help people in food despair ... You do see people — they're all different, I would grant you that — but I do see people living that commitment they made to that Business Roundtable." 
* In the original version of this article, published in PRWeek's Jan/Feb issue, Ryan incorrectly stated that it would have been easy for PwC let the spare capacity of a couple of thousand people go, amounting to a several hundred million dollar investment.