2020 threw a spanner in the works, but one universal winner in the marketing realm was social media. Stephanie Phua (pictured below), founder of Singapore-based social media agency Duo Studio, told PRWeek Asia that many companies were forced to expedite the digitisation process last year, especially FMCG brands that had previously practised mostly offline touchpoints.
"It became not just about posting content on social media, but also about making it possible for whatever products a brand was selling to be bought online and shipped to the consumer. So that has a lot of implications on not just budgets, but processes, operations, logistics as well. That's one thing that we saw happen a lot," says Phua.
As Covid hit early last year, so did shock. And this brought on a freezing of budgets. Social media, then, emerged as somewhat of a saving grace as brands scrambled to escalate their online presence.
"This 'scramble' onto social media is partly because it's the easiest [type of media] to implement, and has a low barrier to entry while marketers took time to look at their budget and figure out what makes sense," says Phua.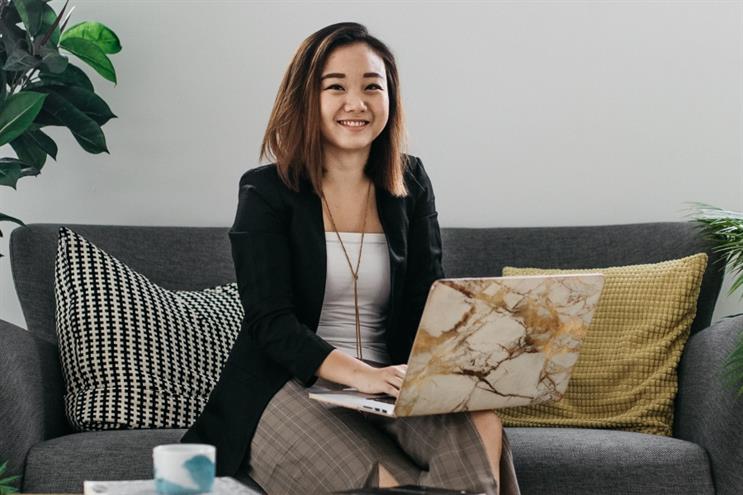 In Singapore, Phua says more decision-making seats at traditional brands are largely helmed by the older generation, who may find it difficult to veer away from OOH, TV or radio. But social media's low prices have managed to charm them into the other side, especially when Covid left them little choice.
"I think it also helps that brands are at the tail start of it, and not all brands have jumped on board yet. It's still a bidding system. But overall, the cost for awareness right now is much lower," says Phua.
Breaking the 'sea of sameness'
2020 definitely went down as one of the more interesting years for content, but it took brands some time to get there. Phua says that never in our history has the entire world gone into a uniform situation where the narrative and emotions are similar across all the different markets.
"At the start of Covid, there were a lot of brands that had very similar messaging. Think empty streets of New York, or empty streets of Singapore, and then positioning their brand as the one that's always been there, it's going to be there for you. And it tries to end with like a very hopeful note. And it's usually very dramatic," says Phua.
"We're moving into a phase where people are looking to create things that are a lot more thoughtful, a lot more relevant, and also a lot more fun."
One example is Lifebuoy, a brand that Phua says was one of the "first in Southeast Asia to break the cycle of doom and gloom" marketing. The Unilever product launched an awareness campaign on TikTok that included a jingle and dance to teach people how to properly wash their hands. The campaign, Phua says, managed to educate while giving people a fun thing to do.
Dopamine vs oxytocin
While Phua says that marketers are better primed for the year ahead, one area that they lack is understanding the psychology of social media.
"Most of the time, they come in with quite a traditional mindset, where it could be one message and how to hit as many people as possible," says Phua.
From years of studying social media platforms and their algorithms, she says that Facebook's patterns were initially based on gambling, which can be associated with the dopamine rush that one gets from pulling the lever on a slot machine and waiting for the results to appear. These few seconds when one waits is the model used by the Facebook app where it might make you wait for a post to load regardless of your internet speed.
"It's purposefully built in because our brains are wired that way. We will wonder: whose post is it going to be?" says Phua.
But due to scrutiny of Facebook's algorithms and its ethics, Phua says the platform began in 2018 to prioritise deeper, more meaningful connections. There was a huge shift towards the algorithm favouring content that induces the oxytocin chemical, caused by meaningful connections. This means that posts from your friends and family or an interaction over Facebook Messenger would be given more weightage.
"This shift forces marketer to be able to understand what this means in a social setting. And second of all, being able to work this into a brand's content calendar," says Phua.
"In my opinion, not enough marketers understand what it means and what the implications are, especially in Southeast Asia. The idea of putting up a huge billboard or buying a pre-movie slot is still so prevalent here."
The biggest mistake marketers can make in 2021, Phua emphasises, is looking at social media as merely a tool to shout about their products and services.
"The scene is still pretty nascent here, I do think most marketers still approach it traditionally. They might say 'let's post this piece of content and see how people respond to it'. But with algorithmic updates, it's more than just about posting nice photos. It's about how you interact with someone, or connect on comments. That sort of personalisation is hard to grasp," she says.
"People are still thinking about likes, comments, and shares as vanity metrics but they're not an indicator of real value."
---
Click here to subscribe to the FREE Asia PR & comms bulletin to receive dedicated news, features and comment from the region straight to your inbox. Make sure you register for the site to access more than one story per month.
To submit a news, comment, case study or analysis idea for the Asia bulletin, email Surekha.Ragavan@haymarket.asia