It's fair to say that last year's industry predictions round-up didn't quite go to plan. Not surprisingly, nobody PRWeek approached could predict the devastation that the coronavirus pandemic would inflict on the economy and society at large.
Although the vaccines provide hope, the UK is clearly not out of the woods just yet, and there is a great deal of uncertainty about how 2021 will pan out. In spite of this, industry leaders are cautiously optimistic about the year ahead.
PRWeek asked a broad range of agency and in-house communications professionals to gaze into their crystal balls. 
"I'm optimistic. We're an agile and resilient industry, as we proved in 2020. We'll do it again in 2021. Let's get started."
Rachel Friend, chief executive, W Communications & chair, PRCA
---
"Organisations need thoughtful, independent reputational advice to take advantage of the opportunities – and manage the threats – in 'the year of ESG'."
Tony Langham, co-founder and chief executive, Lansons
---
"Growth – the industry has demonstrated its value in spades recently; and continued focus on workforce diversity in order to stay relevant." 
Preena Gadher, managing director, Riot Communications
---
"2021 will see the comms industry at large talking about ESG, which means we'll also see the inevitable corollary: ESG-washing. Beware."
Stuart Lambert, founding partner, Blurred
---
"Create certainty in uncertainty – brands need to demonstrate they are reliable, trustworthy and compassionate, ensuring a long-term emotional connection with customers."
Tamara Bennett, communications & external relations director, Virgin Group
---
"More positive change: better working practices; more decentralised, targeted, empathetic communications; even greater focus on staff welfare and more perceived value."
Sarah Scholefield, global chief executive, Grayling
---
"More on purpose, more on climate, more on empathy, more on performance, more on resilience, more on opportunity, more on impact."
Iain Anderson, executive chair, Cicero/AMO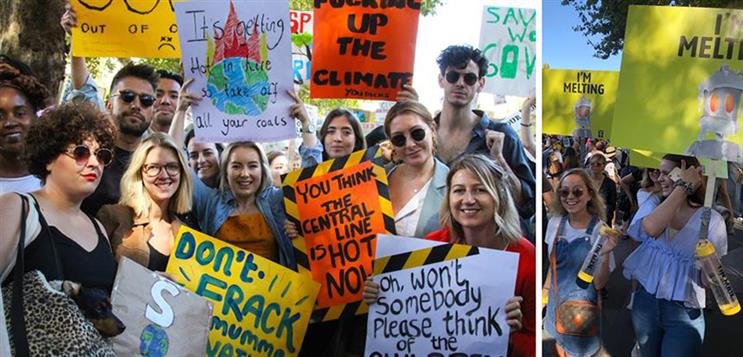 Businesses and agencies will increasingly be held to account over their actions, including what they are doing to tackle climate change
---
"From forced change to a year of transformation, regeneration and progress. Communications will focus on values and movements, not just messaging."
Maneeze Chowdhury, chief executive, Exposure UK
---
"It's time to put people before profits. That means better listening, flexibility, development and wellbeing, prioritising careers and creativity above all." 
Joe Mackay-Sinclair, founder and chief creative officer, The Romans
---
"Comms agencies battle increasingly with advertising agencies, in-house comms departments become synonymous with a more central strategic function and greater scrutiny of whether 'purpose' is fully embedded in company culture."
Julia Record, global director of communications and partnerships, Dorchester Collection
---
"Our industry really proved its value in 2020 so we must build on that to make us stronger and better understood."
Giles Fraser, co-founder, Brands2Life
---
"Data. Digital. Behaviours. How well do we know our audiences? How are we using digital and data to connect and persuade?"
Shayoni Lynn, founder, director and principal consultant, Lynn PR
---
"Maintaining a constant drive towards inclusive leadership in comms, with a focus on embedding equity, to inspire, inform and empower systemic change."
Janita Lakhanpal, director of business development and DE&I board member, Ketchum
---
"The social media oligarchs will collapse alongside the populism they made possible, as a giant beleaguered Boris floats forlornly down the Thames. Mail might run it online."
Mark Borkowski, founder, Borkowski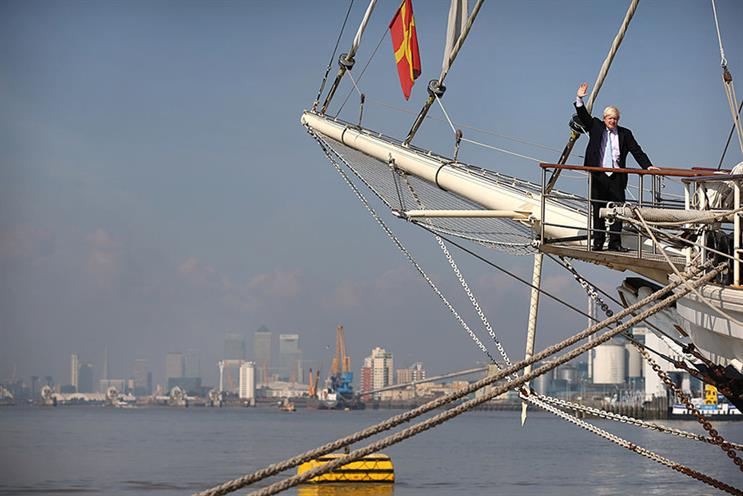 Will Boris Johnson float down the Thames in 2021?
---
"Be curious to keep spotting the next issue coming around the corner, embrace change like an activist and use optimistic and hopeful narratives."
Mark Hutcheon, director and reputation lead, Deloitte UK
---
"A game of two halves: a jittery, defensive post-Brexit/COVID-19 grind, followed by a vaccine-supercharged, back-of-the-net bounce back."
Jo Patterson, managing director, 3 Monkeys Zeno
---
"Much hope. Much glory. And an industry bringing creative joy in dark times and commercial results in a straitened economic year."
James Gordon-MacIntosh, chief creative officer, Hope&Glory
---
"The launch of two Fox News-style channels, GB News and News UK, will require brands to adjust to increasing audience polarisation."
Daljit Bhurji, chief executive and co-founder, Diffusion
---
"PR will thrive – becoming more purposeful and purpose-driven – guiding brands and organisations through the choppy reputational waters churned-up by COVID-19."
Jane Boardman, chief executive, M&C Saatchi Talk
---
"Tactically, high-end film production will edge towards comms and away from advertising. Strategically, agencies will adopt triple bottom line business models."
John Brown, founder and chief executive, Don't Cry Wolf
---
"Often seen as an unglamorous discipline, internal comms will become crucial to businesses and corporate culture in the remote-working era."
George Baggaley, worldwide communications lead, HP
---
"We must brace ourselves for the 2020 hangover. There'll be highs and lows, but comms will help brands navigate the storm."
Mandy Sharp, founder and chief executive, Tin Man Communications
---
"A challenging economic climate will see a greater focus on ROI... and most 2021 predictions will be as wrong as those for 2020!"
Darryl Sparey, co-founder and managing director, Hard Numbers
---
"2021 is about embracing the alternatives and PR needs to be ready. Rethinking how brands connect with people without big, flashy campaigns."
Roopa Ramaiya, head of global PR and communications, Luno
---
"Fewer repetitive conversations on the merits of diversity and inclusion and more agencies taking decisive action to change the status quo."
Julian Obubo, brand strategy director and partner, Manifest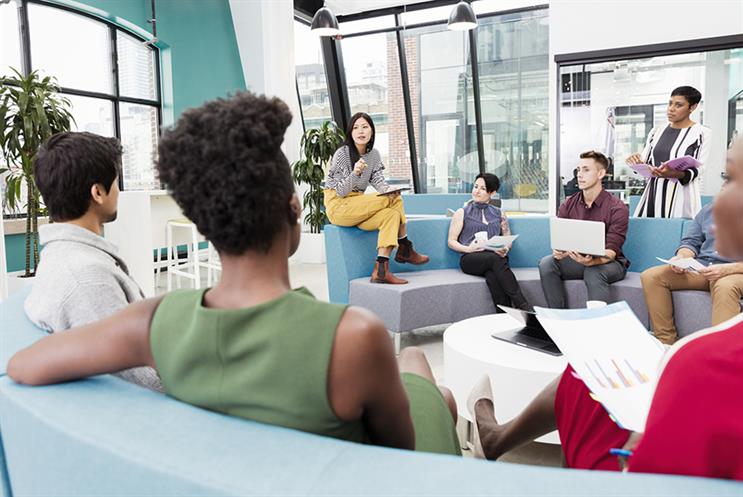 Will there be less talk and more action on diversity in the industry?
---
"For comms professionals, 2021 will be the year of multi-agency working to solve the big political, economic, social and environmental issues of our time."
Sarah Waddington, managing director, Astute.Work, and founder, #FuturePRoof
---
"Redundancies PR'd as 'restructures' as experienced talent gets eighty-sixed, birthing a next-generation agency hell-bent on destroying the establishment, sparking an apocalyptic creative bloodbath."
Steven Strickland, co-founder, Talker Tailor Trouble Maker
---
"Budgets will be scrutinised harder but clients will still fight for visibility as they push their brands and messages harder in a more competitive market."
Jessica Hope, founder, Wimbart
---
"Brands will be reclaiming lost ground in 2021 with entertaining, engaging campaigns that define and differentiate themselves from the competitive set."
James Herring, co-founder and chief executive, Taylor Herring
---
"Listening to our customers and adapting our offering in order to meet their needs is going to be the key to success in 2021."
Lucy Anna Smith, senior PR manager, Starling Bank
---
"A year of healing, helping and building. An economy in which empathy becomes an advantage, as we enter the roaring 20s."
Adrian Ma, founder and managing director, Fanclub
---
"The world has changed. Communications will be more important than ever as society and the economy adapt to life after COVID-19."
Emily Wallace, founder, Inflect Partners
---
"To steal from Biden: let's Build Back Better. Time to cement our C-suite seat with better planning, business alignment and measurement."
Kristian Hoareau Foged, founder, Simply Thought
---
"2021 will be the year of opportunity. The rewards for brands that are useful, authentic, nimble and listen will be big."
Matt Buchanan, head of PR and influence, Ogilvy UK
---
"In 2021, as industries continue to evolve in unprecedented ways, competition for media presence will be fierce. Editors will crave spokespeople who stand for something and aren't afraid to say it." 
Sue Grant, managing director, b2b tech, Europe, Allison+Partners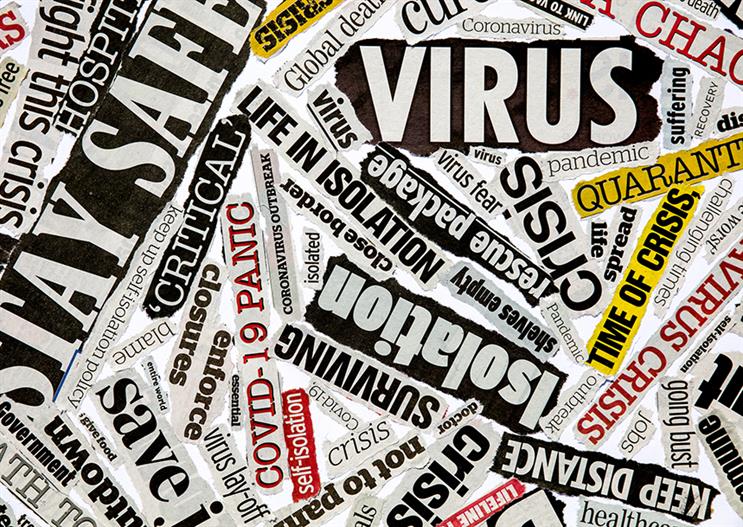 Earning media cut-through will be increasingly tough
---
"With COVID-19 and Brexit injecting politics into every area of life, all and  any communications campaigns will now need to have public affairs."
Nick Williams, managing director, head of issues and public affairs, BCW
---
"Any post-pandemic trauma will mean we all need to be handled with care. Brands that practice empathy will make it easier."
David Fraser, founder and managing director, Ready10
---
"Keeping our people inspired, motivated and creative as we face more long-term lockdowns will be the biggest challenge the industry faces."
Rachael Sansom, managing director, Red Havas
---
"There will be huge demand for expert communicators that can navigate choppy waters for businesses and brands in 2021."
Charles Tattersall, chief executive, Citypress
---
"A year of stark contrast for the industry, with many performing strongly as we emerge from the pandemic while others languish."
Stephen Day, partner and senior MD, head of international campaigns and issues management, FTI Consulting
---
"Agencies will have to offer more than just ideas. The ability to create and build real 'things' will become increasingly important."
Lee Beattie, co-founder and director, Wire  
---
"2021 will see increased M&A, increased consolidation, balanced with the counterweight of increased start-ups. I'm holding Q1 and buying Q2 onwards."
Chris McCafferty, chief executive, MSL UK and Salterbaxter
---
"A year of optimistic recovery, where we redefine working patterns and reshape our industry – continuing to innovate the future of PR."
Simon Whitehead, chief executive, H+K Strategies UK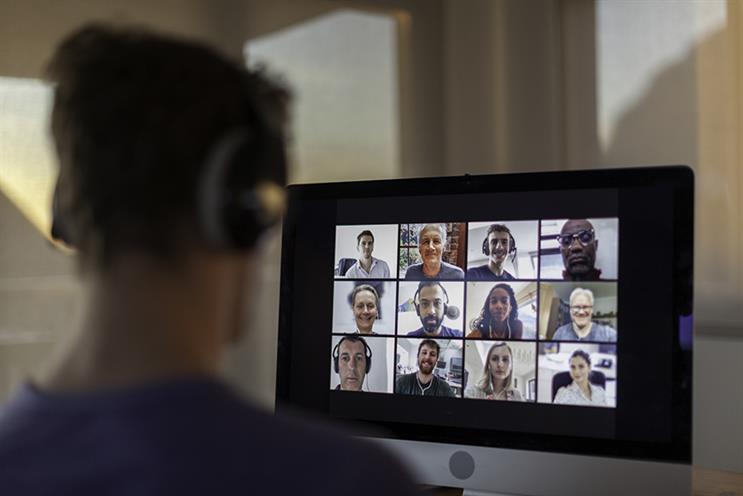 Working patterns will continue to evolve for a post-COVID-19 world, which means more video conference calls
---
"The need for even more agility and positive thinking come top of the list of predictions and turbo-charging team from 2020."
Nan Williams, group CEO, Four Communications
---
"Virtual is here to stay. Values are more in play. A desire to press the flesh will re-balance the new normal."
Paul Harrison, UK director of communications, Huawei
---
"Let's dream of spontaneity, non-substantial meals, kissing strangers, hugging your nan, creativity, flexibility, diversity, bouncebackability, sun on your face in Cannes."
Gemma Moroney, co-founder and behaviour designer, Shook
---
"Greater emphasis on the value of PR as a specific management function as the perception of spin gives way to authenticity."
David Alexander, managing director, Calacus
---
"Improvise, adapt, overcome. PR will continue to demonstrate the skill of agile, creative re-planning if campaign strategies need to change overnight." 
Will Cookson, co-founder, Pangolin
---
"Brexit, COVID-19 and new US administration provide challenges, so being agile and flexible is key. Focus on purpose and embrace technology."
Mandy Pearse, president, CIPR
---
"Relief and recovery. Annual growth that outstrips any of the past 10 years. Storm weathered. Value proved. Model changed. And phew."
Francis Ingham, director-general, PRCA