Apologies in this year's list range from the sincere and heartfelt through to the grudging – as well as a refusal to say sorry that had far-reaching consequences.
Honest mistake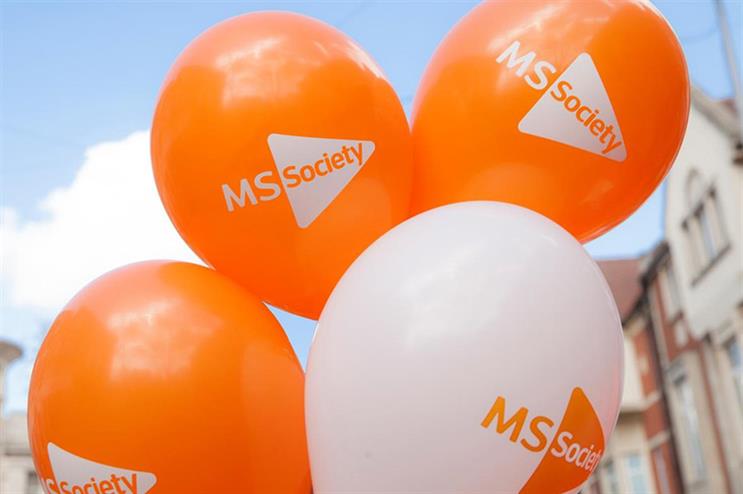 The MS Society's social media team called on people to help "turn the streets of Belfast orange" ahead of its sponsored walk event through the city.
The author of the post clearly didn't appreciate the potential for sparking sectarian tension. The colour has sensitive connotations in Belfast, where marches by the protestant Orange Order, which some Catholic communities object to, take place every year.
The charity called the blunder an "honest mistake", saying it was sorry for any offence it had caused and also that it understood how its post might have been interpreted.
Deeply apologetic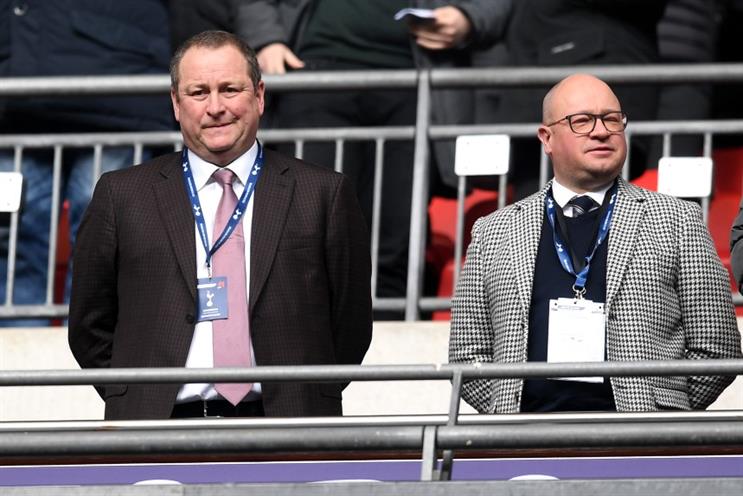 As non-essential shops across the nation closed their doors to the public on the orders of the Government, some for the last time, one retail group didn't appear to have received the memo.
Despite the Government edict, Mike Ashley, owner of Sports Direct, pledged to keep the fitness and sports equipment shop open, claiming it was vital – for the public's benefit, of course – that the stores remain open.
It was a classic case of spectacularly misjudging public mood and, after a few days suffering the inevitable backlash and calls to boycott the retailer forever, Ashley relented with a fulsome apology in the form of an open letter.
He said he was "deeply apologetic about the misunderstandings of the last few days".
Apologise like a boss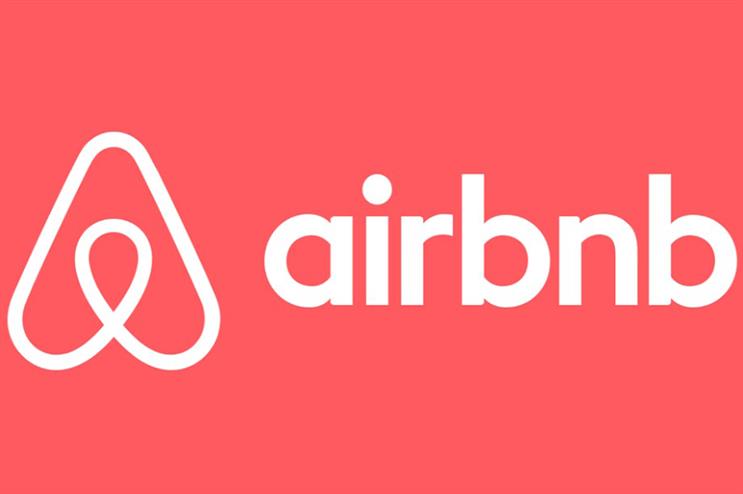 Airbnb boss Brian Chesky set the gold standard in leadership with his apology letter to all staff, in which he explained that 1,900 of them would have to leave the company because of the devastating effects of the pandemic on travel and tourism.
Chesky set out to inform staff about "how I arrived at this decision, what we are doing for those leaving, and what will happen next".
And that is exactly what he did. He told them what he had done to avoid redundancies, why his hand had been forced by continuing uncertainty over international travel, how he had decided upon which members of staff would leave, and what they could expect from the company when they did.
"I am truly sorry. Please know this is not your fault," he said.
This was more than good corporate comms, it was human, and humane, leadership that resonated far beyond the company – and which many in similar positions of power could learn from.
Profoundly sorry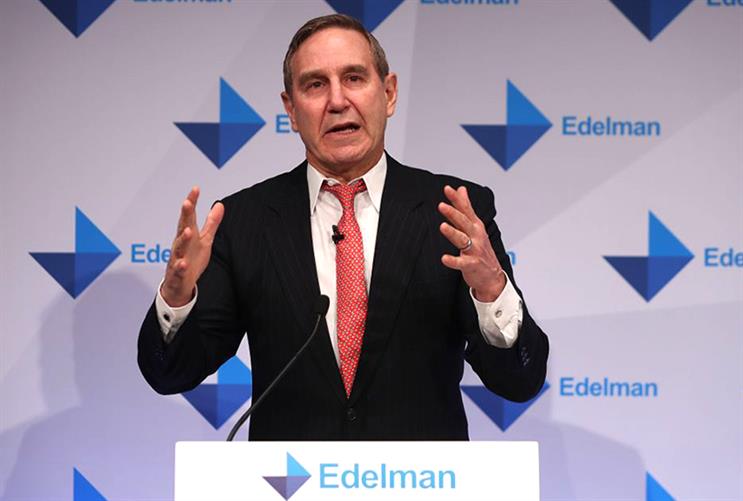 Chesky was by no means the only boss to have to give their employees bad news.
After publicly pledging that PR giant Edelman would not make any redundancies due to the pandemic, chief executive Richard Edelman was forced to reverse the policy in the summer and reduce the company's headcount by nearly 400 people.
He said the decision was "gut-wrenching" and that he had tried to avoid it by taking several other steps first.
Like Chesky, Edelman promised to help former employees and provide them with career transition services, networking opportunities and $1,000 grant for personal technology, among other measures.
Edelman told employees: "For those of you leaving, I am profoundly and deeply sorry. The thought of how this affects you and your loved ones has given me many sleepless nights."
Double fault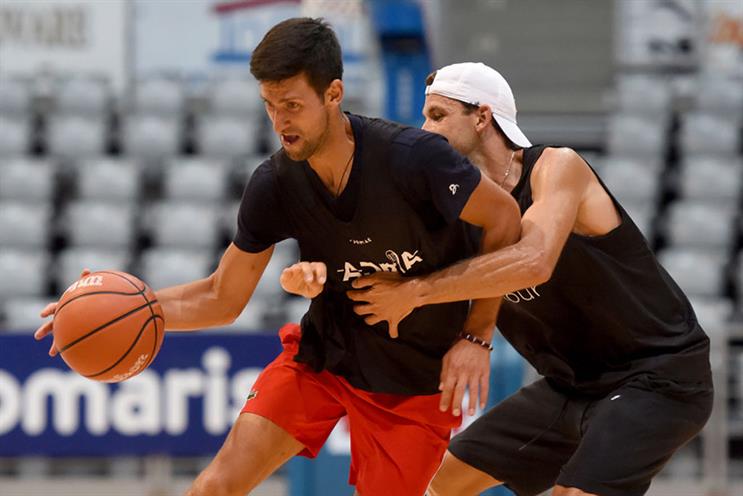 As the pandemic wore on and people's nerves wore thinner, they became preoccupied with their own level of compliance to the rules versus that of their neighbours and those in wider society.
So when tennis superstar Novak Djokovic and others on his Adria Tour became infected with COVID-19 after he was snapped getting up-close-and-personal with people on a basketball court and then later at a nightclub, the public failed to see the funny side and there was a, potentially, irrevocable dent to his reputation.
Djokovic took responsibility for his actions and, in an attempt to limit the resulting damage, issued a statement in which he said he could not express how sorry he was for his part in helping to spread the virus.
Grudging apology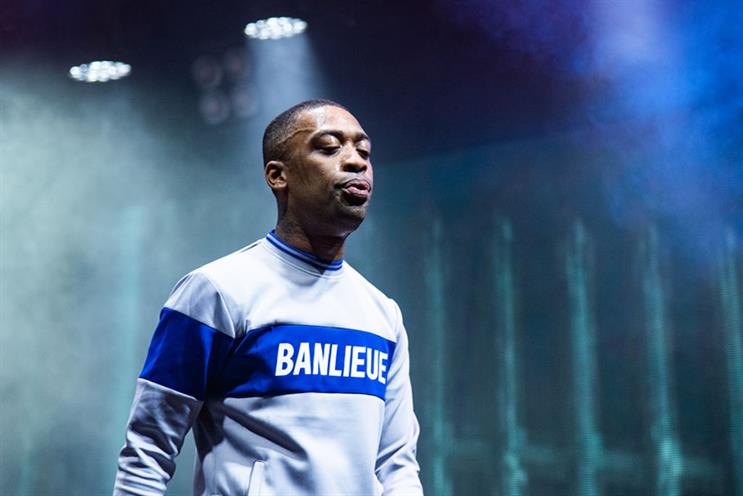 Grime star Wiley's two-day tirade of antisemitic posts and tweets – precipitated by a row with his former manager, who is Jewish – only came to an end when Twitter and Facebook eventually permanently banned him from their platforms.
Wiley's social-media rant had prompted a huge backlash and a boycott, by some, of Twitter and Facebook for failing to take action against him sooner.
In a less-than-heartfelt apology, Wiley said he was sorry "for comments that were looked at as antisemitic" but insisted that he was not a racist.
Schoolboy error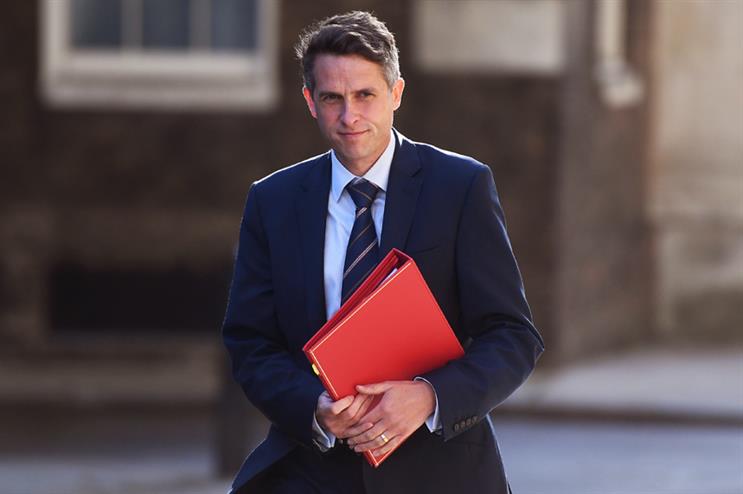 If an unexpected problem occurs, the people in charge are still meant to take responsibility and apologise to those affected.
But when the problem in question bears all the hallmarks of an easily foreseen and crushing inevitability, people are less forgiving – and one can hardly blame them.
Education secretary Gavin Williamson took to the airwaves to say he was "incredibly sorry for the distress" caused by the debacle over using an algorithm to decide the 2020 GCSE and A-level results, after COVID-19 had played havoc with school students' schooling and exams, but the public was unimpressed.
Exam regulator Ofqual had issued warnings to Williamson ahead of time.
The result of going ahead, regardless – before the inevitable policy U-turn – was a fortnight of anguish for young people and, in some cases, resulted in missed opportunities to attend their chosen university, before the fiasco was rectified.
Old enough to know better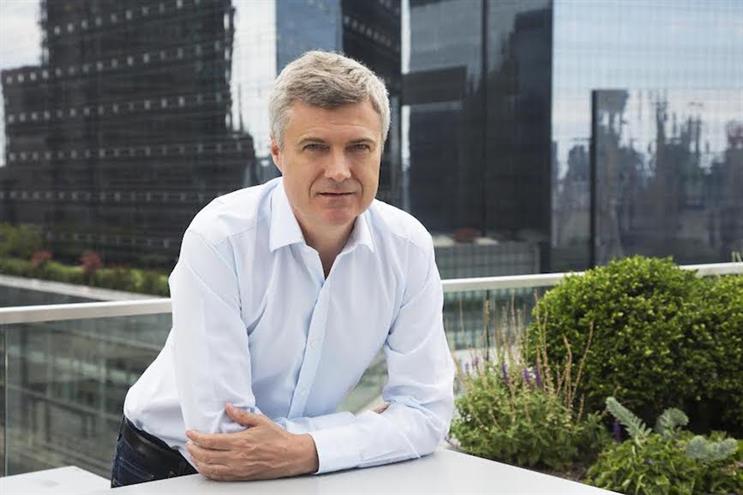 WPP boss Mark Read presented a youthful picture of the demographics in the group when asked by an analyst whether it had the right balance of people with skills in TV, versus digital.
The chief executive replied: "We have a very broad range of skills and if you look at our people – the average age of someone who works at WPP is less than 30 – they don't hark back to the 1980s, luckily."
Unfortunately, this comment did not go down well with those people in the industry who are over the age of 30 and, with accusations of ageism swirling, Read rowed back and tweeted an apology.
I was recently asked if our teams have the right balance of skills between TV and digital. I believe they do but was wrong to use age to try to make a point. People over 40 can do great digital marketing just as people under 30 can make great TV ads. 1/2 https://t.co/HLGJiIlpFi

— Mark Read (@readmark) August 30, 2020
Indefensible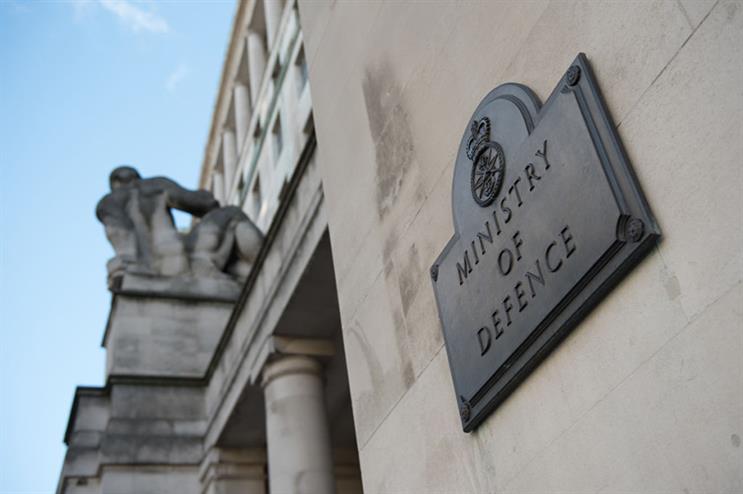 The Ministry of Defence faced legal action for effectively blacklisting the media outlet Declassified UK. The comms team told one of its journalists: "We no longer deal with your publication," and in response to his question directed him to make a Freedom of Information Request, while providing comment on the same story to other reporters.
The resulting furore prompted the Council of Europe to issue a rare media freedom alert regarding the Government, and Declassified UK to launch legal action.
The MoD's chief operating officer wrote to Declassified UK's legal representatives and admitted that the comms team "was wrong not to provide a comment" to its reporter.
Meanwhile, defence secretary Ben Wallace announced an investigation into whether the MoD comms team had broken GCS and Civil Service impartiality rules. It reported back – shortly after the MoD's director of comms, Carl News, left the department – to say that, while it did not find direct evidence of blacklisting, people in the comms team had "acted as if" such a policy existed because of their understanding of comments made by the former comms chief.
Regret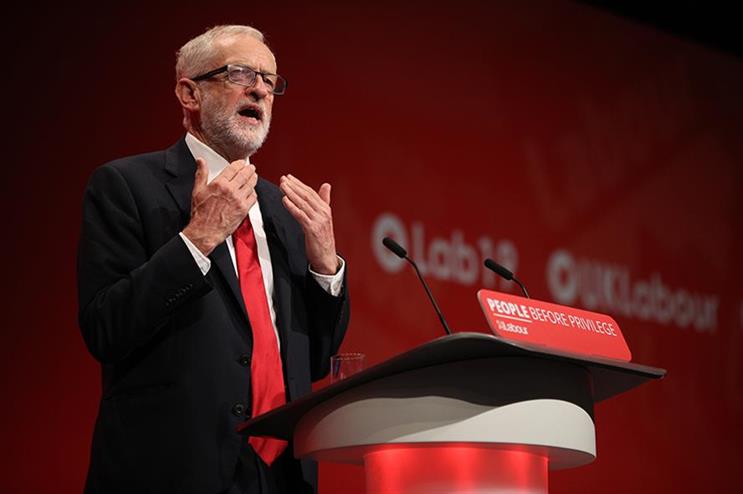 A long-awaited report by the Equalities and Human Rights Commission found that Labour had broken the law over its handling of anti-semitism complaints, made by members of the party during Jeremy Corbyn's leadership.
Asked to react to the report's findings, Corbyn said the scale of anti-semitism in the party had been "overstated for political reasons", prompting his dismissal from the party. He was later readmitted as a member after he said he regretted any "pain" his comments had caused.
Pure madness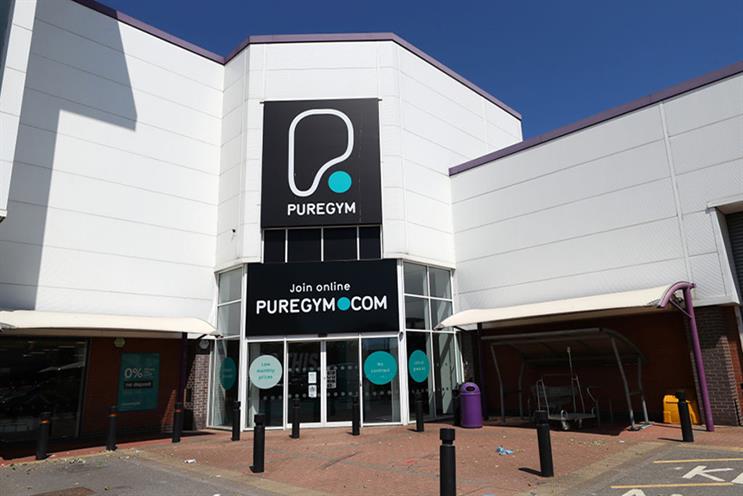 'Newsjacking' and linking your company's story to that of wider events is a common PR tactic.
But when the Leeds branch of PureGym launched a campaign during Black History Month, rebranding a tailored "12 Years Of Slave" workout, people were justifiably insulted by it making the connection between one of the most brutal aspects of this country's colonial past and working up a light sweat with some weights.
"Slavery was hard and so is this", the breathless tweet read, before the inevitable online backlash forced the gym to delete the post and the company to apologise "unreservedly".
The elephant in the room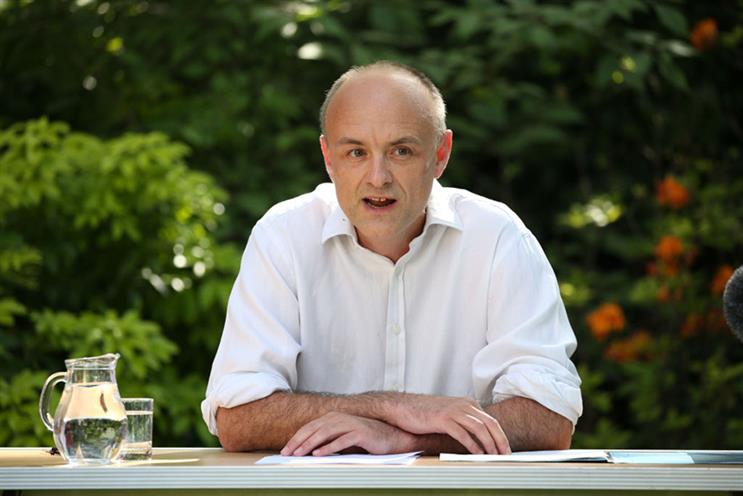 We round off with the person who declined to apologise, and whose refusal to do so arguably had the most far-reaching consequences.
An apology – as all our previous examples illustrate – offers the opportunity to draw a line under an incident and move on.
There were serious questions to answer when Boris Johnson's most trusted adviser, Dominic Cummings, made a 260-mile journey to Durham and a subsequent day-trip to Barnard Castle with his family at the height of the first national lockdown.
After days of relentless media pressure from across the political spectrum, the strategist reluctantly held a press conference to explain his actions, but what was most notable – by its absence – was an apology.
Even after a Durham Police investigation found that a "minor breach" of the rules had occurred when he took his family on the Barnard Castle excursion, Cummings was steadfast in his refusal to say sorry to the public.
When the Prime Minister refused to take action, the incident sowed the seeds of a significant Tory backbench rebellion and cast his net approval rating down into negative numbers, from which they have never recovered.
But the real cost was to the Government's moral authority on public health messaging. In the light of subsequent events, that is far harder to quantify.
Pic credit for Novak Djokovic, Wiley, Ministry of Defence, Jeremy Corbyn and Domimic Cummings: Getty Images